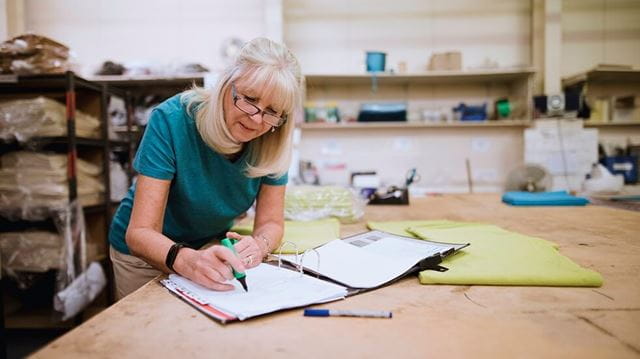 The Mental Health Foundation advises that if you're overworked you should try to reduce stress through exercise, relaxation or hobbies. So why not make your hobby your a new career?
National Work Life Week is the first week of October, and aims to help you find a better balance between your job and home life. Follow our advice on how to get a better work/life balance: not only will you enhance your mental and physical well-being, but you can also get tips from people who have rejuvenated their careers – and their bank balances – by making a living from their hobbies.
In 2017, research on behalf of Boundless revealed that 65% of office workers spent time working at the weekend. If they were paid for this time they could earn over £3000 extra a year. While many public-sector workers indicated this was often because of insufficient staffing levels, more private than public sector workers said they worked at weekends to further their career prospects. In many instances, expectations from their bosses drove employees to their laptops on a Saturday or Sunday. Whatever the reason, it's nobody's dream to work 'unpaid', and these extra hours are bad for your work/life and bank balance. It's important to relax, de-stress and spend valuable time with friends and family.
Find flexible work
National Work Life Week (1 – 5 October in 2018) is an annual initiative by the charity Working Families to encourage employers to work towards more family-friendly, flexible workplaces. The organisation offers support to employees and advice to employers, encouraging dialogue, and in doing so promotes the importance of a good work/life balance.
Twenty-first century life becomes ever more complex, with demanding care issues for children and elderly or disabled dependents, so working flexible hours can make sense. Negotiating such a schedule with your employer can be to your advantage for many reasons – among them, no more rush-hour commuting woes, less likelihood of burning out as you can take a break when you need to without worrying about the boss looking over your shoulder. Also, as you choose when you work, you can be at your most productive by working at the appropriate time if you're a morning, afternoon or night person to achieve the best results. Finally, the flexibility allows you to enjoy family commitments and responsibilities on a schedule that suits you, not someone else.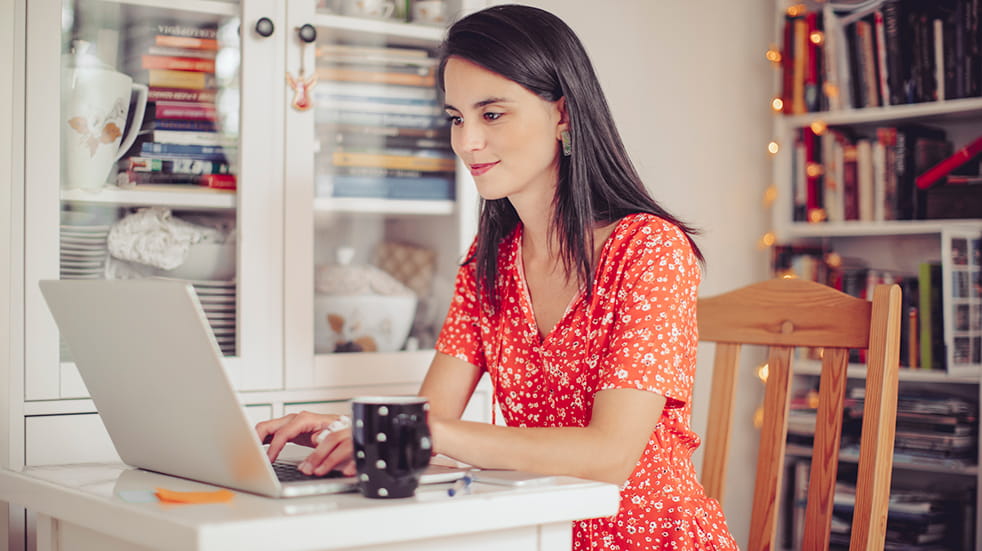 Making money from your hobby gives you the chance to become your own boss.
How to make a career change
Find some guidance on how to broach a flexible work schedule with your employer. For inspiration and tips on making your spare time more profitable and personally rewarding – or on how to create a new career by making money from your hobby – read our case studies from Diana, Robin, Ian and Rebecca.
Diana Smith, 55, 1970s memorabilia seller
I love all things nostalgic and vintage – mainly from the 1970s. I went into Habitat in the early 1970s aged about 10 and thought I had died and gone to heaven! I started off buying old books on eBay – ones I had read as a child – and progressed to kitchenalia and soft furnishings. My first sale was in my dining room, which I turned into a vintage emporium and invited mothers from school round for 1970s snacks and to hopefully buy something from my treasured wares. Next was a stall at a vintage fair and now I make a living by selling on eBay. I buy stock from a variety of sources and sell at a profit.
It's a constant pleasure. There are challenges, plus it's really hard work, but it is the most satisfying and stimulating work I have ever done. Turning your passion into a viable business will push you out of your comfort zone. But, remember, the first stage of learning is Unconscious Incompetence, but the last is Unconscious Competence... so just keep going!
---
Robin Cassell, 57, stamp dealer
My passion is Victorian stamps and postal history. Many years ago my dad bought a collection from a travelling dealer and gave them to me and I was hooked, and have continued to be so for over 40 years. Ten years ago I decided I wanted to do something I really enjoyed for a living and now sell on the internet, on eBay, at stamp fairs in the UK and Europe, through auctions and direct to clients – that's how I make my whole income and it makes life much more interesting and enjoyable.
I am a specialist in pictorial Victorian envelopes – in particular the Mulready Caricatures of the early 1840s – and am writing a book on the subject with my co-author Dr Richard Hobbs. My advice would be to build such a business alongside any other work to start with, as it makes the transition easier and safer.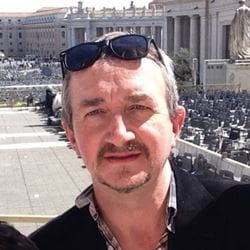 ---
Ian White, 60, guitar teacher
I got my first guitar when I was 12 and fell in love with it immediately. I taught myself to play and had formed a school band by the time I was 15. In my head I wanted to be a pop star, but I went to college and became a journalist. Years down the line, I got back into music and soon found some people to play with and a couple of years later was surprised to be playing at Glastonbury. I became a freelance journalist and when work was thin on the ground started a secondary career as a guitar teacher. I teach all ages from eight to 80 – anything from Bach to Blues.
Over the years music has taken over from journalism as my main source of income – not just teaching but playing and recording too, currently with West Country band, Rivers of England. It's been a slow-growing business and I'll never make a fortune but I enjoy it and that's what's important to me.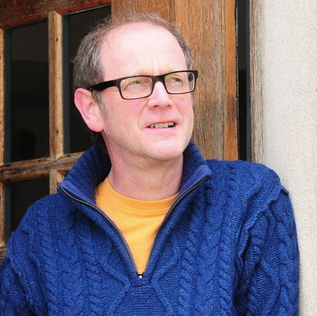 ---
Rebecca Parker, 27, wedding accessories
I've always been a crafter. After doing a textiles degree, working in a wedding boutique, then for a crochet magazine, then making bits for my own wedding, I decided it was time to get my own stuff out there – the offbeat accessories I wish I could have found as a bride-to-be. I spent a few months creating a collection and building up an online presence. I made a few pieces as gifts for friends, then launched my Etsy store two years ago. I'm still working full-time, so my business is my beloved side hustle.
It makes a little bit here and there, enough for the odd treat, but revenue mostly goes back into the business. There's a different satisfaction that comes from earning from something of entirely your own making. My goal is always to create unique things for colour lovers and creative brides, rather than earning a specific sum. But what they say about indie business owners doing a happy dance when they make a sale is completely true!