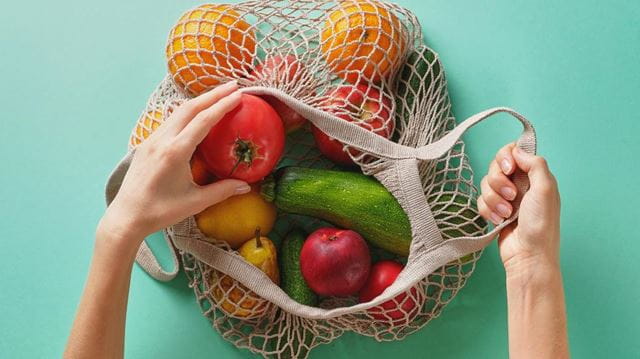 There are two certainties for consumers in 2022: prices will rise and so will concerns for the future of the planet
Inflation, as measured by the Retail Prices Index, was running at 7.5% in January – the highest for 30 years – and is predicted to keep on climbing this year. The soaring cost of energy and a shortage of workers is forcing shops to axe discounts and increase prices. As for the environmental issues, various surveys show people believe climate change to be a far more pressing issue than Covid.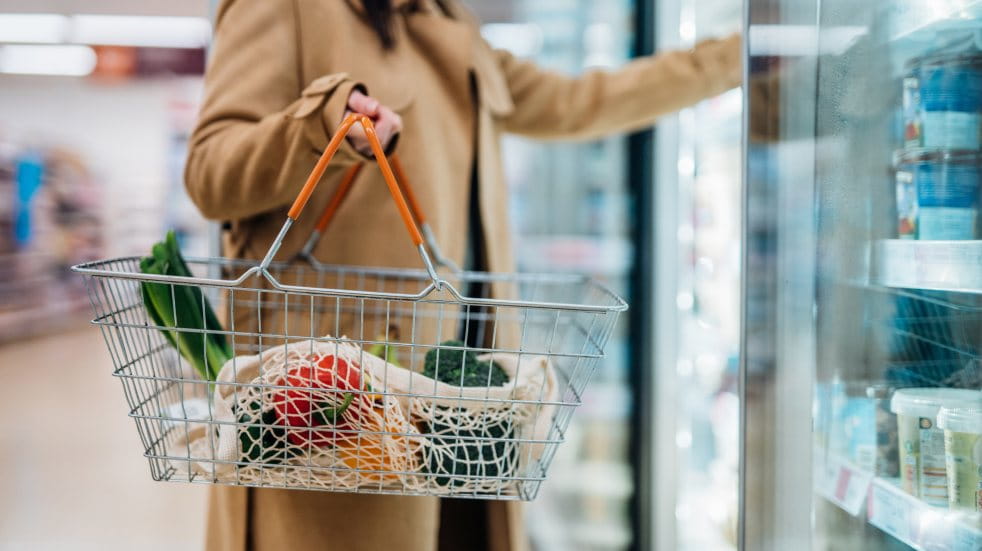 So, how can consumers balance both issues and shop ethically for food and drink without spending a fortune? It's not easy. And though many may be tempted to boycott supermarkets and only buy from small, local shops, that's not a practical option for most people. After all, £96.50 in every £100 we spend on groceries in the UK is spent at one of Britain's 10 main supermarket chains, according to Kantar, the research company. And is it possible to shop ethically at your local supermarket? Jo Hand is the co-founder of Giki Zero, which helps people reduce their carbon footprint, and she's looked into this. "It's very difficult to navigate. There's a lot of conflicting information out there, and there's so much choice," she says. "But it is possible."
---
Ethical shopping tools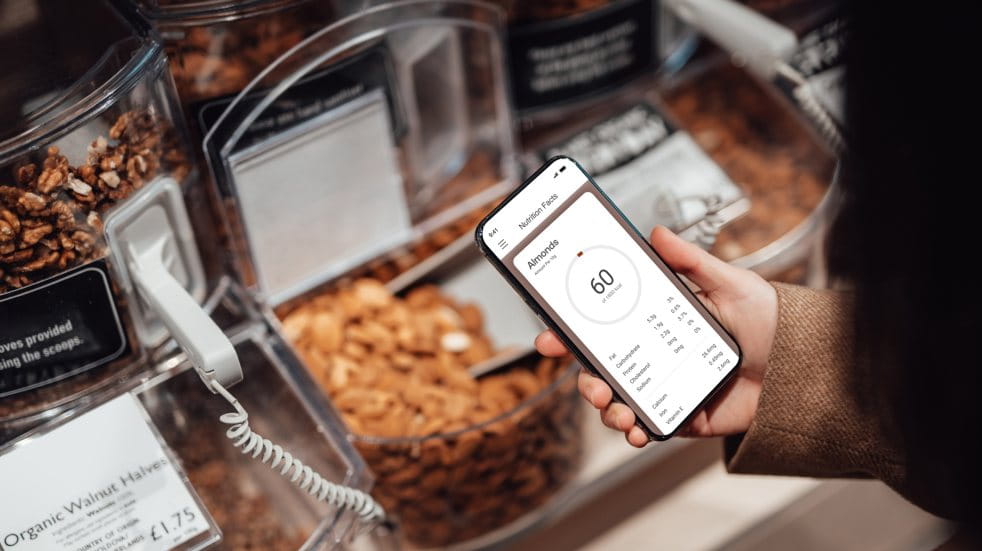 Back in 2018, Jo Hand set up an app, now called Impact Score Shopping, that allows you to use the camera on your smartphone to scan barcodes of any product as you walk down a shop aisle. Every product has a possible 15 'badges', such as organic, better packaging, low-carbon footprint or no animal testing. If it scores badly, the app suggests an alternative brand or variety – allowing you to balance price against ethics. You can even search for manufacturers to find out if they pay the living wage and full UK taxes.
Though Impact Score Shopping, with its scanning of barcodes, is probably the cleverest tool, there are others such as Ethy, which can show you nearby shops (on a map) that are run ethically; or Good on You, which rates fashion brands. All are free to download.
The fact that ethical shopping covers everything from the gender pay gap to the use of palm oil highlights what a maze it is. "I always say that you need to decide your own hierarchy," advises Jen Gale, author of The Sustainable(ish) Living Guide. "For some people it will be plastic, for some it will be organic and for others, fair trade. You need to decide what's really important to you."
---
Choose your priorities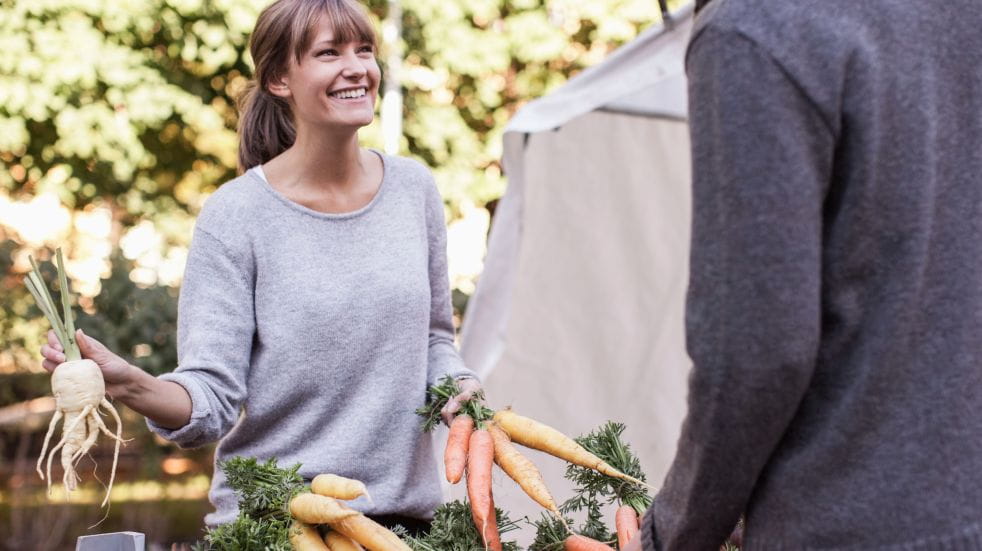 However, there are a few guiding principles worth considering when inside a supermarket. "If it's within your budget, always consider organic. It's better for the planet and biodiversity," advises Gale.
Organic is often more expensive but, as Hand says: "In the fruit and veg aisle, buy local and buy seasonal. It's not just about cutting back on food miles, it's about buying food that hasn't needed to be produced or stored in a more energy-intensive way."
Food miles, however, can be very simplistic. Just 6% of food's carbon emissions come from transport. Whether it's a steak or a stick of celery is far more important than if that steak comes from Cumbria or Calabria if you are interested in the environment. For instance, one litre of dairy milk produces 2.2kg of CO₂ -equivalent emissions, according to a study by Oxford University, compared with 0.6kg for oat milk.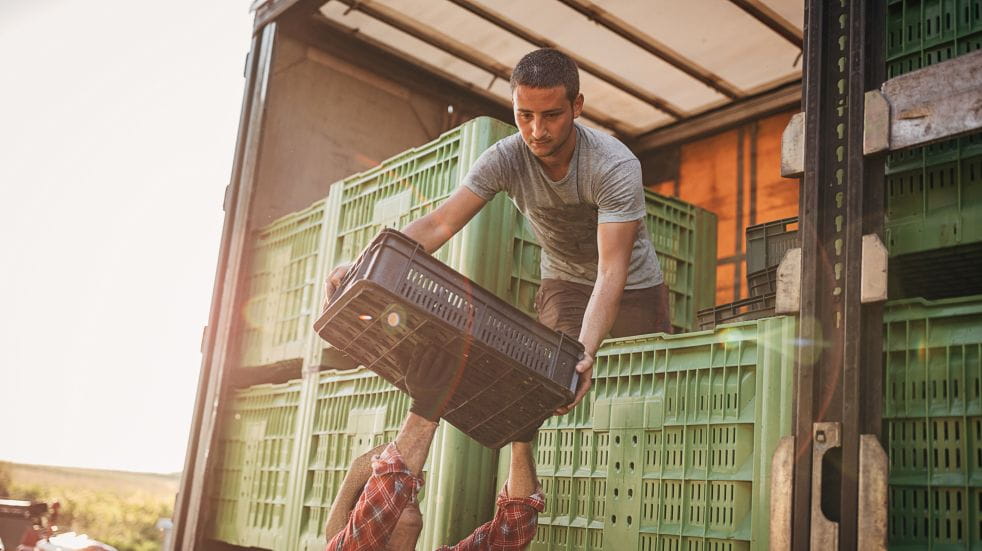 "People want black and whites – and there aren't many," observes Gale. But cutting back on meat and dairy is nearly always a good idea. Beef and lamb produce vast quantities of environment-damaging methane, though grass-fed, outdoor-reared British livestock tend to be far less damaging than intensively reared animals.
Going vegan is a radical step and offputting for most people, however. "I always say, think about halving the amount of meat you use. In a lasagne or cottage pie, maybe swap lentils for half the mince," says Gale. "That, crucially, will also save you money."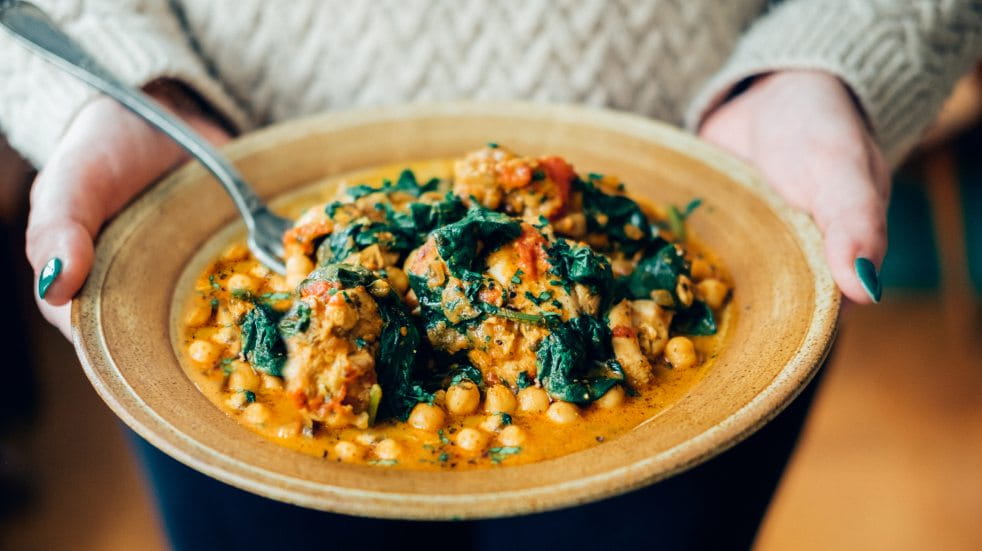 The greatest single decision you could make to save the planet and your pennies, however, is to eliminate food waste. According to the UN Environment Programme, if food waste was a country, it would only be beaten by China and the USA in terms of carbon emissions. Using up leftovers could do far more good than boycotting any retailer or manufacturer over their unjust wage policies.
---
Your expert guide to instant delivery services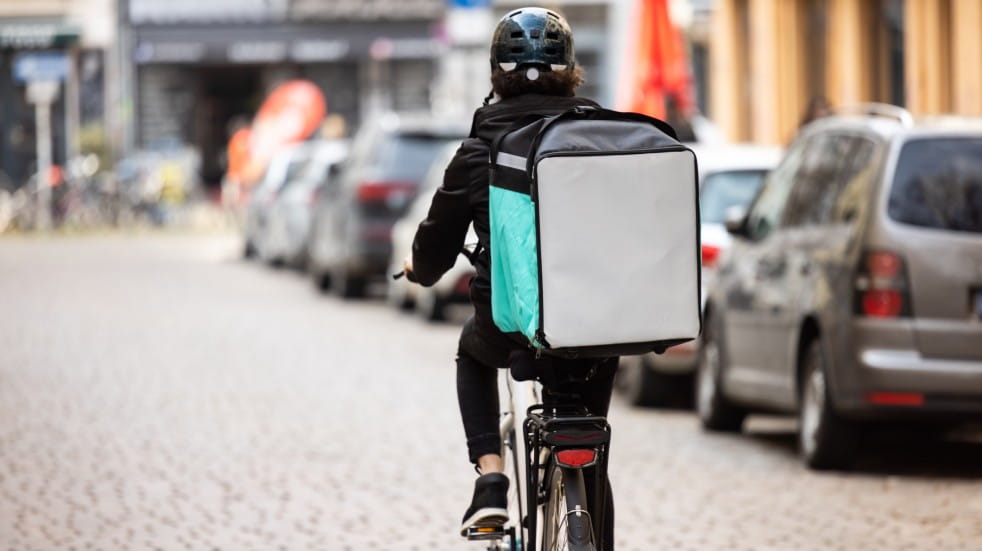 If you're cooking a meal and suddenly realise you're missing a crucial lemon or some garlic, what's the quickest you can get your hands on these ingredients? If you live in a city, it might take you a 30-minute round trip to walk to the nearest corner shop, possibly more. But over the last year that calculation has suddenly changed, thanks to the arrival of so-called speedy grocery companies. They include Getir, Gorillas, Zapp, Jiffy and many others. Download the free app, swipe, buy and then wait for a courier on an e-bike or e-scooter to deliver your food in as little as 20 – sometimes even just 10 – minutes. The speedy grocery apps focus on the essentials such as milk, nappies, bread and cheese but most offer quite a decent, if small, range of steak, fresh fish, ice cream, fancy pastries and beer, too.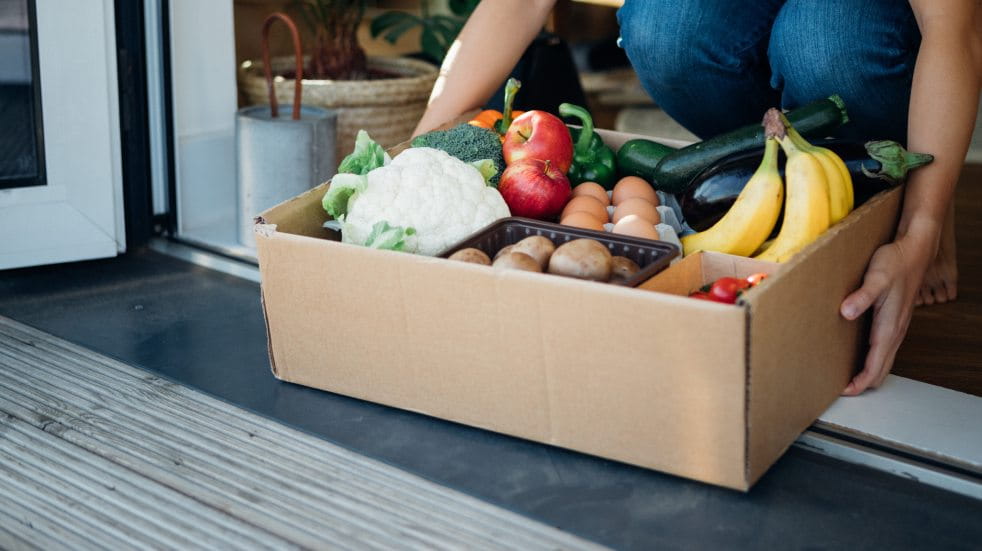 The rival firms all operate out of mini warehouses, often under railway arches, and – so far – only deliver in big cities. But their ability to attract time-poor, cash-rich millennials has made the traditional supermarkets sit up. Many consumers are fed up with waiting two days for an online delivery slot; they want their groceries now. Tesco has teamed up with Gorillas – expect rivals to follow suit.
---
Do more with Boundless
To benefit from amazing offers, along with dozens of other deals on holidays, motoring services, experiences, shopping and more, join Boundless today. To find out how, visit our dedicated membership page.