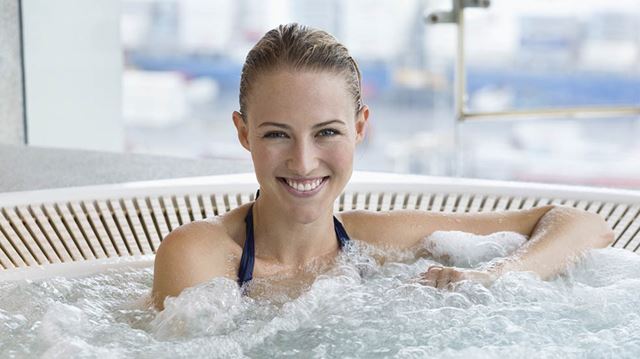 Britain's healthcare workers have heroically stood in harm's way during this coronavirus pandemic. And now it looks like they're going to be rewarded for their efforts with free holidays and other leisure-based treats.
We could probably all use a holiday right now, but nobody is more deserving of a relaxing break than our NHS workers. Since the coronavirus began, they've laboured tirelessly to care for those who've become seriously ill with the disease, putting themselves in harm's way while doing so.
Well, it now appears that many of these healthcare heroes could be in line for a free holiday once all of this is over, as a number of campaigns are under way to enable holiday companies and tour operators to show their gratitude.
#TreatOurNHS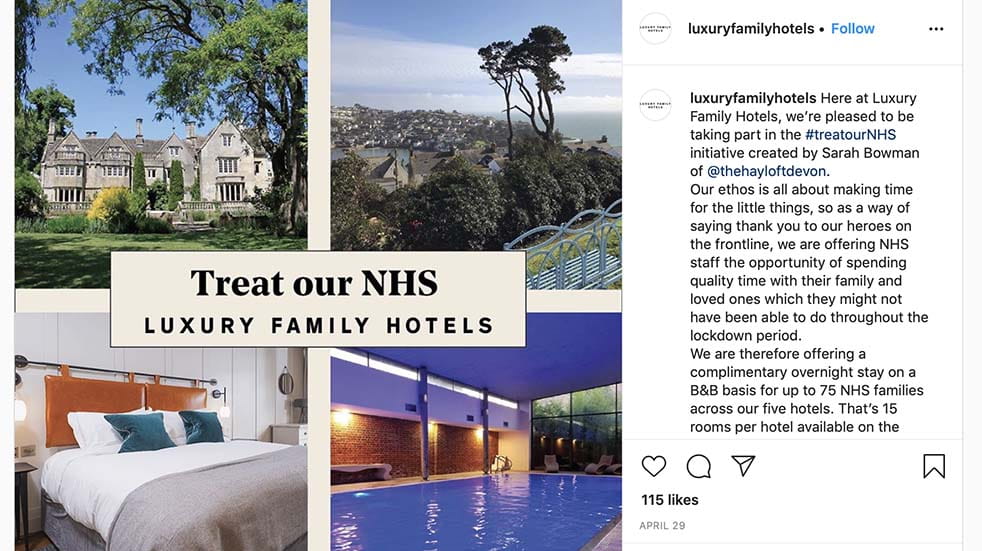 Hotels and holiday companies across the UK have been taking part in Sarah's initiative (Credit: Instagram)
One such campaign, #TreatOurNHS, started when Devon-based holiday cottage owner Sarah Bowman decided to do something to thank NHS staff. With her bookings cancelled for the foreseeable future due to the lockdown, Sarah chose to give away a two-night stay to a deserving healthcare worker, using social media to encourage nominees and select the lucky winner.
Sarah's initiative has quickly gathered momentum, and many other businesses have since used the hashtag to run similar competitions and present offers for NHS workers to enjoy after the lockdown. Hundreds of holiday homes, bed & breakfasts, caravans, yurts and other staycation venues nationwide have been added by grateful owners.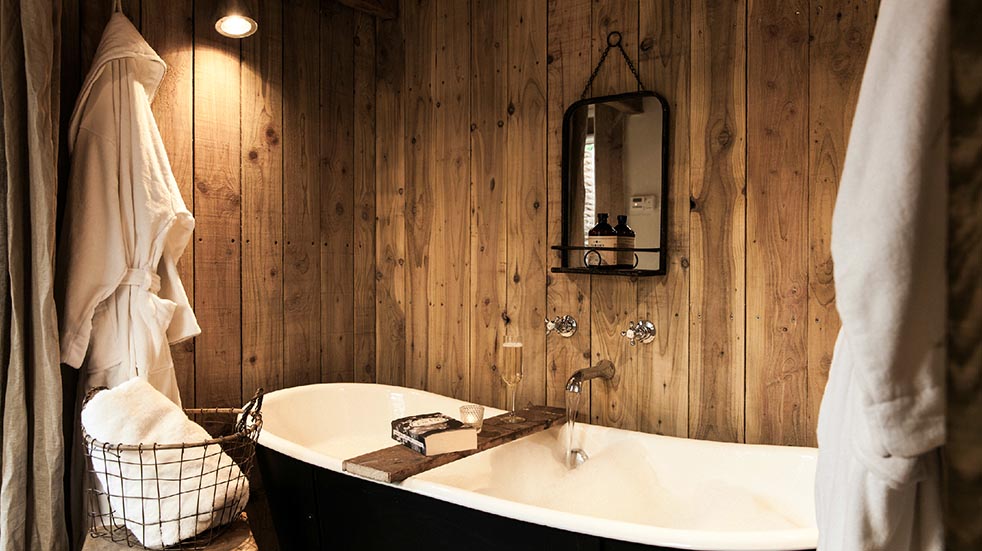 Sarah runs the Hayloft in Ashburton, Devon (Credit: Sarah Bowman/Sawday's)
"A nurse wrote to me recently saying that what we are offering in our campaign has given light at the end of the tunnel for her and her colleagues," says Sarah. "We want to shine lights across the country far and wide to show our gratitude for them putting our lives before theirs."
• Read about the wellbeing initiatives that are being put in place to help healthcare workers
• The amazing individuals who have been raising money for the NHS
• Key workers can save money with the help of these offers and discounts
Sawday's announces free breaks for front line workers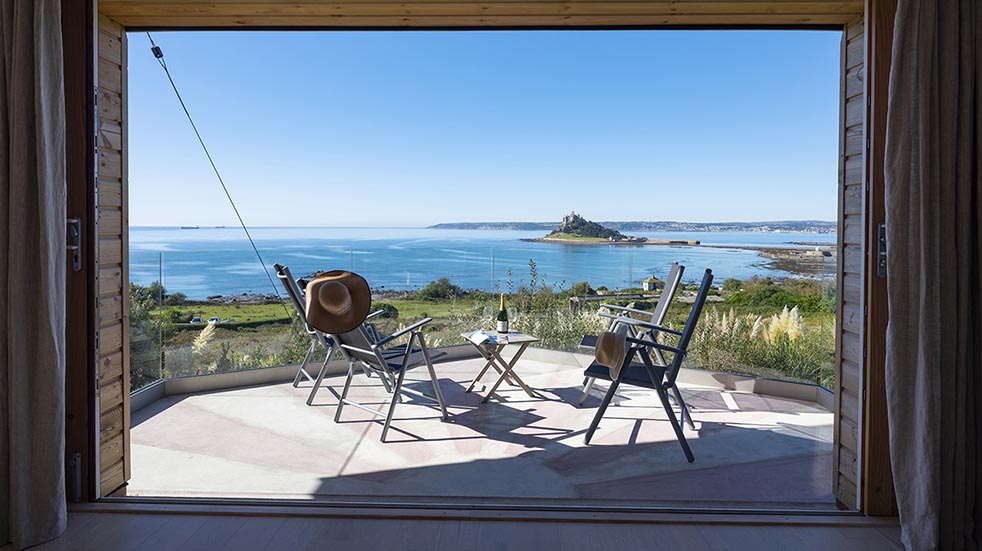 Sawday's is running some mouthwatering giveaways for NHS staff (Credit: Sawday's)
Elsewhere, the holiday company Sawday's has set up a campaign called Holidays for Good to encourage accommodation owners to donate free breaks to NHS workers, "to reward those who have risked their lives and worked round the clock to save others".
At the time of writing, more than 200 two-night stays have been contributed, and Sawday's is now asking the public to nominate an NHS hero (that could even be yourself!) who is deserving of a break. Winners will be selected at random. On top of this, Sawday's is giving away no fewer than 500 £50 gift cards, which can be used to book breaks and other experiences at either its own or its sister company Canopy & Stars' destinations.
You can enter your nomination for the Sawday's giveaway until 2 June.
Hotels thank health staff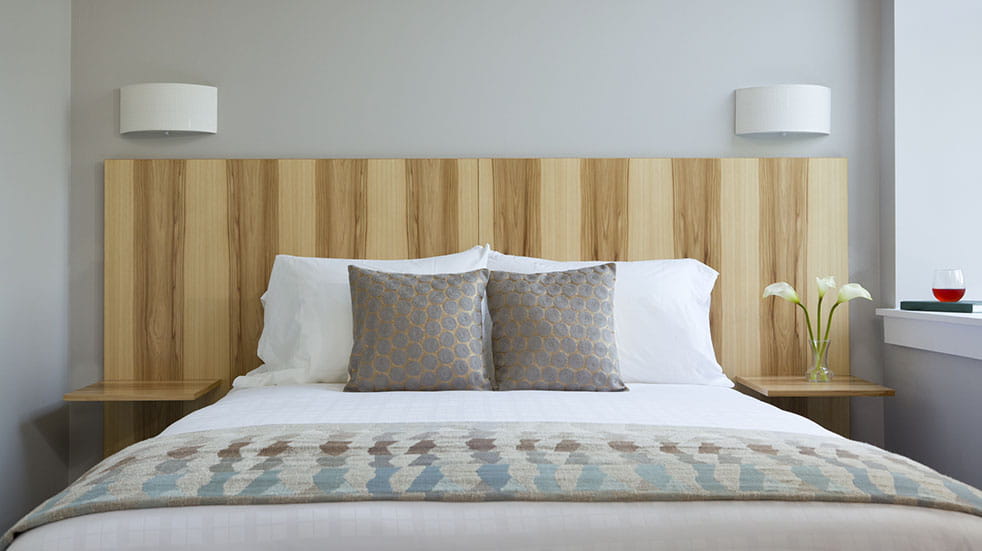 The group-booking agency 10 or More has launched its own campaign, #HotelsThankTheNHS, to show its appreciation to healthcare workers. More than 100 venues across the UK, from fancy five-star hotels to cosy country boltholes, have contributed prizes. And there are complimentary meals and spa experiences up for grabs, too.
The full list of offers/competitions hasn't been published yet, but check the 10 or More website to find details on how to enter once they become available.
A hotel stay and other prizes for carers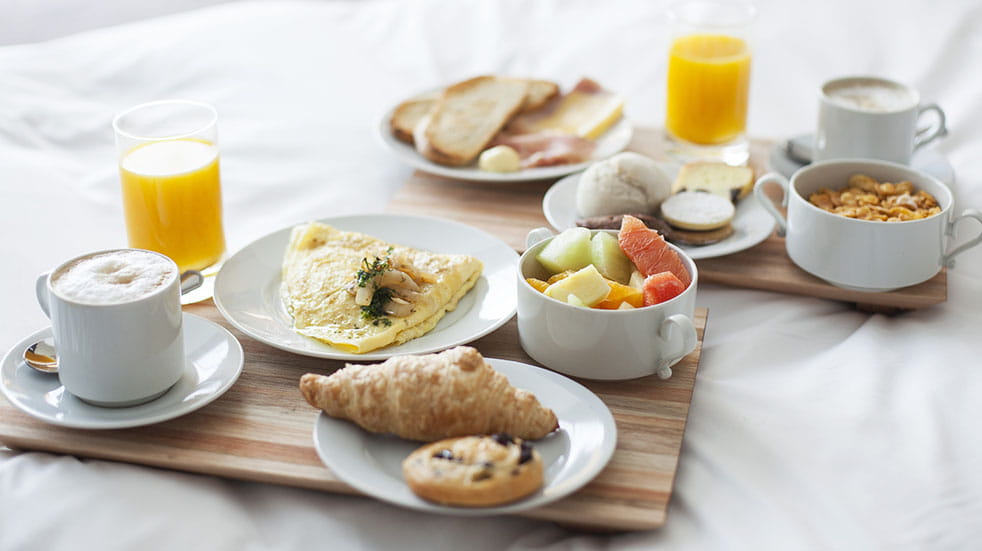 Original Travel is showing its gratitude to NHS workers with a raffle. In addition to offering its own luxury holiday as a prize, the tour operator launched #AtYourService to encourage other companies to offer prizes, whether that's a free pizza, skincare products or a designer dress. Entries close on 5 July, so head over to the website to see the 75 prizes on offer.
#OperationRecuperation for key workers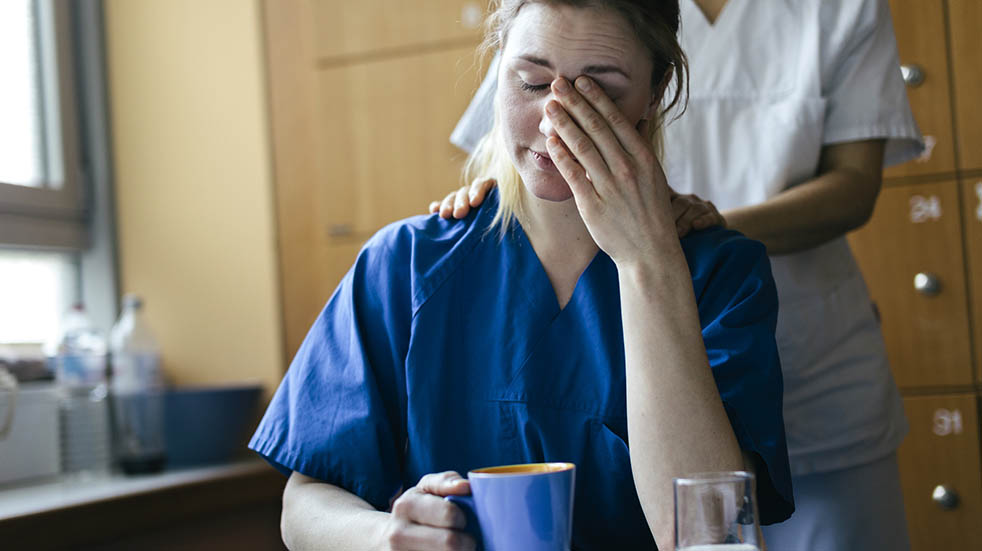 In preparation for when NHS workers can start recovering from fighting the pandemic, #OperationRecuperation has been set up to gather as many free breaks as possible at hotels, B&Bs and holiday homes. Everything from staycations in cottages to beach holidays in Thailand are being donated, so keep an eye on the hashtag on social media to find out how to apply once it's possible to take the first steps on the road to recovery.
All photos Getty Images unless otherwise stated