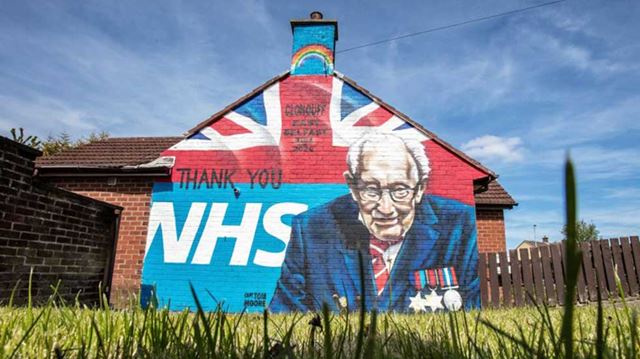 It's fair to say that 2020 has been a very unusual year, thanks to the coronavirus pandemic and the various lockdowns and restrictions that it's caused.
Throughout the year, the nation's selfless public sector workers have had to battle to keep us safe, fed and moving, and our children educated. And many of us have sadly lost loved ones and jobs.
However, despite all of the setbacks, we would like to say goodbye to 2020 on a positive note, so we've put together a compilation of the best bits from a year of brilliant content here on the Boundless website.
From charity champions to anniversaries, food debates to virtual reality experiences, we bring you the highlights, along with links to the articles themselves.
Boundless would like to wish all of our members a happy new year, and a healthy and rewarding 2021. These past 12 months have been a challenge for all of us, but we are proud of the community spirit shown by Boundless members during these difficult times, and look forward to seeing you all in person very soon.
The 100-year-old who raised £29million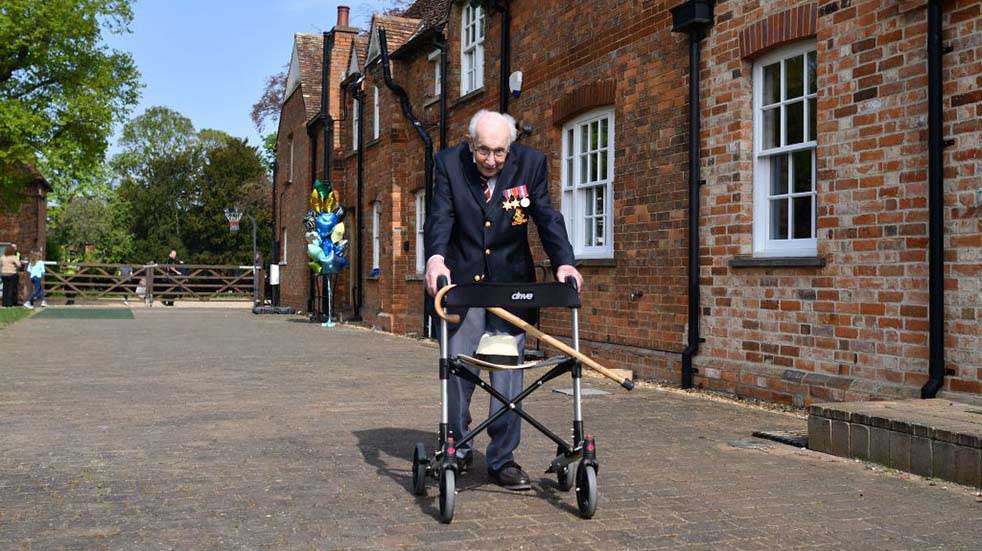 We couldn't possibly look back on 2020 without remembering the heroic feats of Captain Tom Moore, the Second World War veteran who, with the help of a frame, walked 100 laps of his garden to raise £1,000 for the NHS, and ended up making a staggering £29million after capturing the imagination of the whole world.
Captain Tom's amazing efforts (he was later knighted for his achievement) formed part of an article published back in May, where we looked back at the various charity initiatives that were aiming to help raise funds for our key workers on the front line. Read the full article here.
Making superhero face masks for poorly children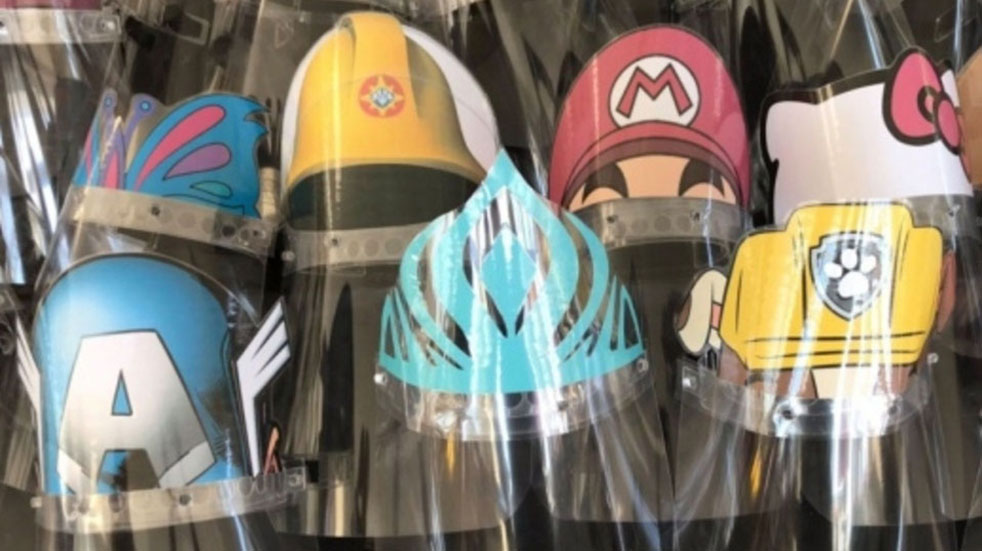 As if teachers weren't busy enough, a group in Norfolk went the extra mile at the beginning of the pandemic by pooling their creative resources and designing some very special face masks. Aware that children in hospitals might be frightened by nurses wearing standard PPE equipment, the teachers created more than 1,500 visors bearing the characteristics of famous children's heroes, from Captain America to Mario, and distributed them to health centres in the region.
This heartwarming tale appeared in an article in May that focused on school staff who were going above and beyond during the crisis. Read the full article here.
50 years in the forest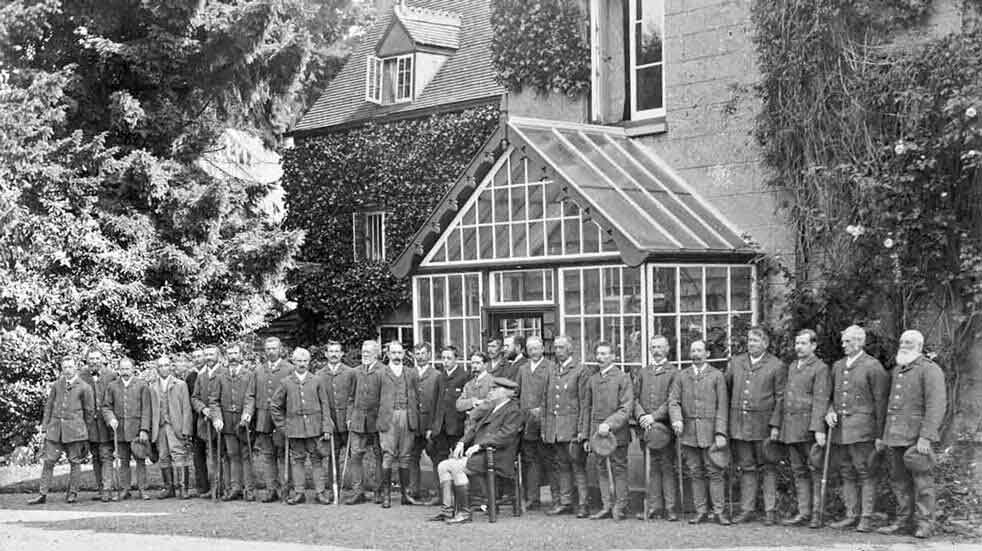 We celebrated a very special milestone back in March – the 50th anniversary of Whitemead Forest Park, our idyllic woodland oasis in the Forest of Dean. Whitemead has long been a favourite of families and couples looking to get away from the hustle and bustle of everyday life, and Boundless recognised this by recounting the Park's fascinating history and showing you some lovely old photos. Read the full article here.
Don't forget that Boundless members can save up to 20% on forest holidays at Whitemead – to find out more, click here.
Tucking into a VD Day feast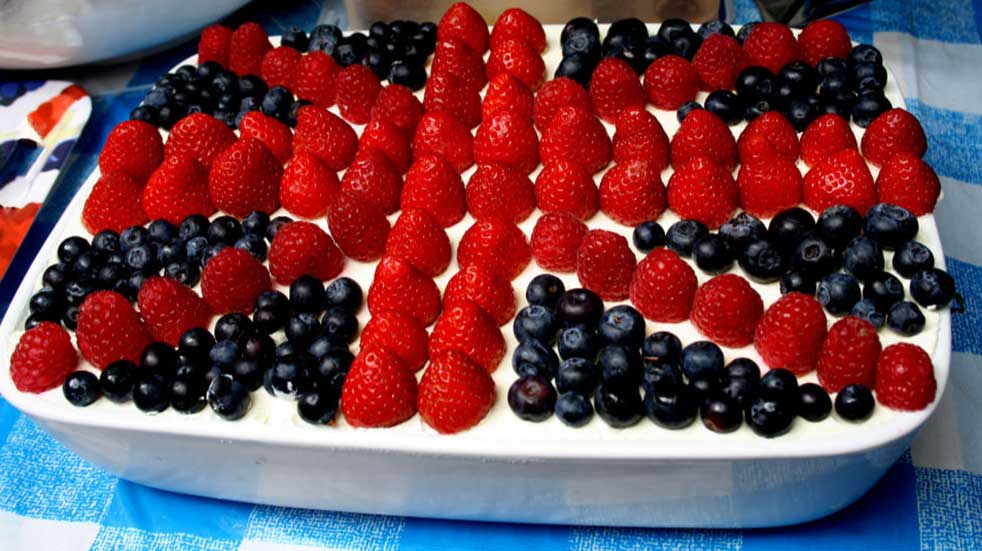 This year also saw the 75th anniversary of VE Day – the historic occasion when Allied forces accepted the unconditional surrender of Nazi Germany. Though the milestone occurred in the middle of the first lockdown – 8 May – we pointed out that you could still celebrate in your own home by making some decorations and rustling up some tasty, themed food by way of some BBC Good Food VE Day recipes.
Though VE Day only comes around once a year, the recipes are so delicious there's nothing stopping you making them whenever you feel like it. Read our full VE Day article here.
Cream or jam first?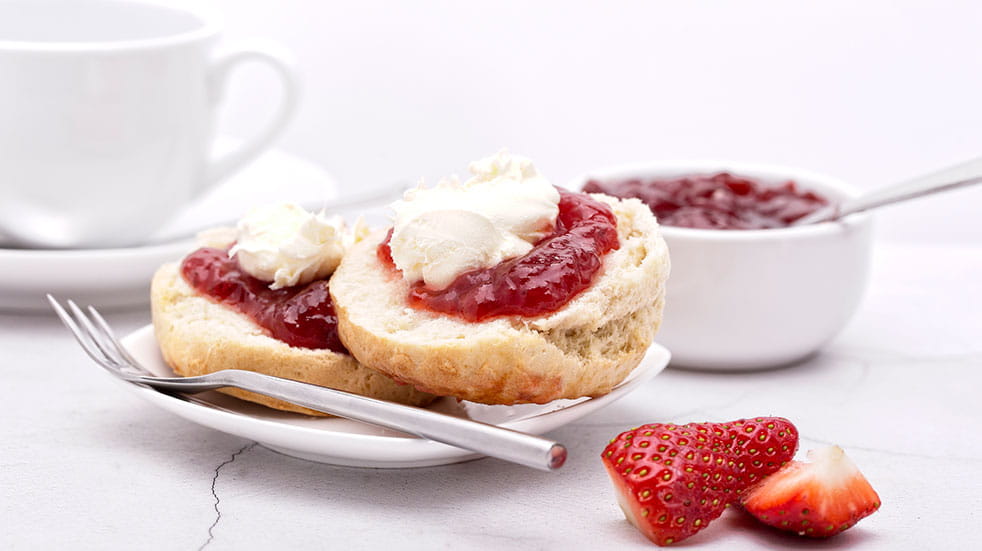 Everyone likes tucking into a cream tea during the summer (and some of us do at other times of the year, too!), but there's always been a nagging question surrounding this very British of rituals: should you dollop your cream or your jam onto the scone first?Back in August, we decided to finally get to the bottom of this controversy, posing the question to Boundless members on social media. We had a great response – and a clear winner! To find out which it was, read the full article.
Boundless members can get money off shopping cards for a wide range of retailers, enabling you to save money on food and many other products. To find out more, visit our Shopping Discounts Hub.
Taking you around the world... virtually!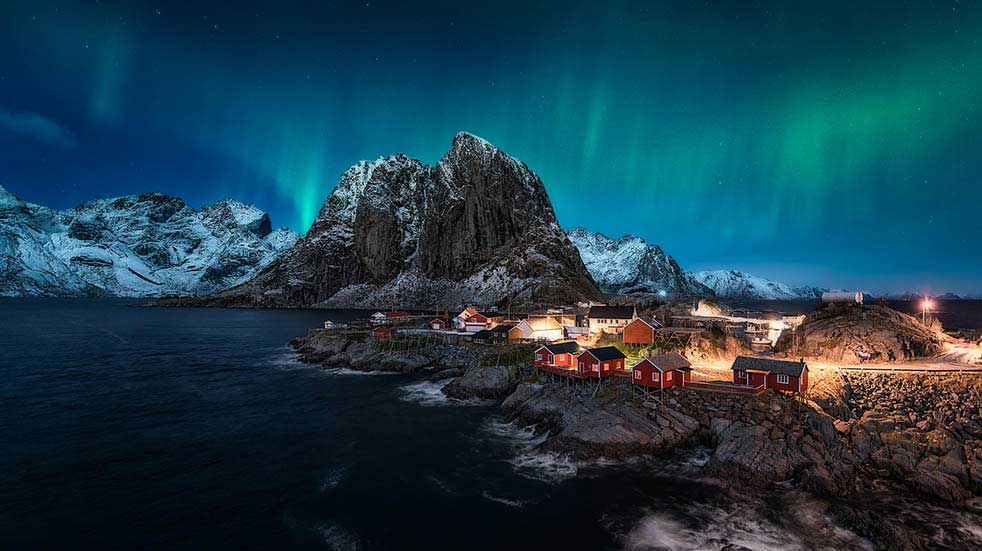 With very few places open during the first lockdown, we spent most of the spring and summer bringing you events and activities that could be enjoyed in the comfort of your own home. One article, The Ultimate Armchair Travel Guide for Exploring the World During Lockdown, focused on everything from online golf lessons with the pros to the calming sounds of a safari lodge, while another, 25 Amazing Free Things to Do Online During the Lockdown, explained how you can take in iconic sights such as the Northern Lights and the Niagara Falls, without having to leave your sofa. Many of these experiences should still be available – so why not pack your virtual suitcase and take a look at what's on offer!
Boundless member benefits
Join Boundless today and enjoy year-round, exclusive member content, access to Boundless events, as well as discounts on holidays, motoring services, shopping, insurance and much more. You'll also get a fabulous member magazine delivered direct to your front door every other month!