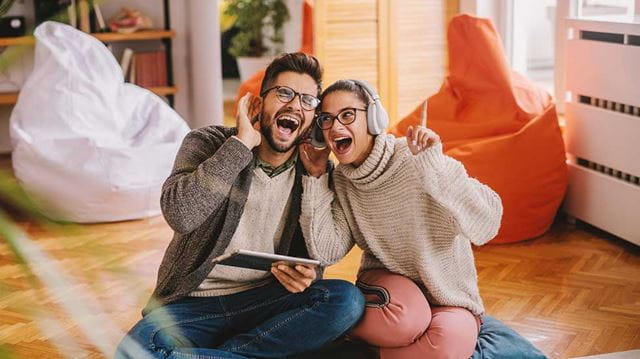 It's important to stay connected with remote friends and family during lockdown, but many of us are getting fed up with chatting on Zoom, Skype, Google Hangouts, etc.
So what's the answer? Well, as it happens, there's a wide range of things you can do to bring yourself closer to absent loved ones, besides just talking to them on a computer screen. From cocktail classes to singing sessions, trivia games to touch bracelets, these inspirational ideas will breathe new life into your bonding...
1. Organise an 'escape room' night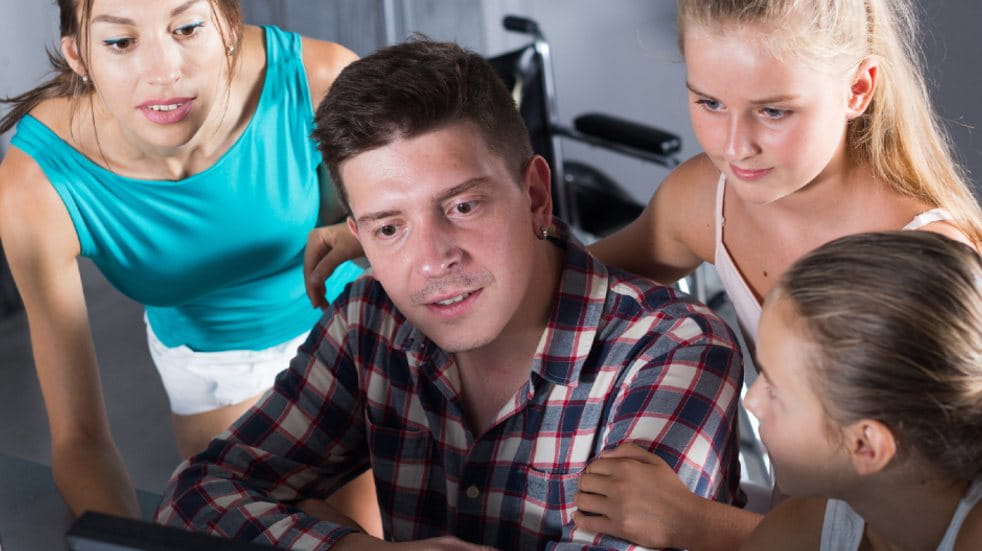 Escape rooms were becoming hugely popular before the pandemic hit, so it's no surprise that a number of businesses have now set up online versions. Virgin Experience Days is offering a package of four escape room games (£45) that can be enjoyed by up to eight players can using multiple devices. Having to solve puzzles and challenges against the clock is sure to get the adrenaline pumping, providing an experience that none of you will ever forget.
2. Play 'find the object'
Zoom meetings can get a bit boring for young kids, especially when there are a lot of adults on the call. To make things more fun for them, have a game of 'find the object'. Nominate an adult to compile a list of objects found in the household (a wooden spoon, a hat, a TV remote, etc). That person then goes through their list, calling out one object at a time, and the kids on the chat have to hurry off and find said object in their own home. The first person to bring it back and show it on screen gets a point, with the winner being the one with the most points at the end.
3. Book a group cocktail masterclass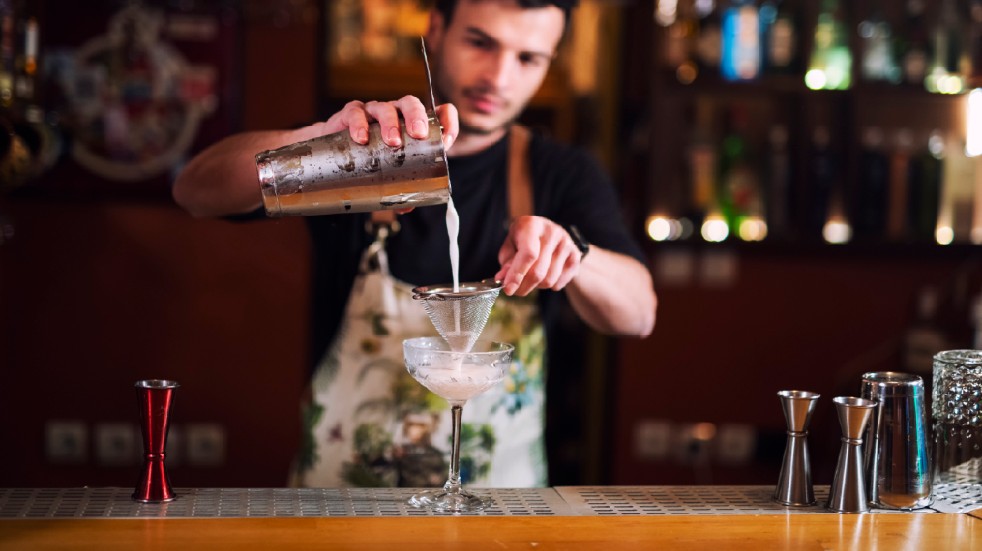 Ever wondered how to prepare the perfect cocktail? Well, through Virgin Experience Days, you and your loved ones (up to a maximum of six households) can enjoy a Zoom cocktail-making masterclass with an expert mixologist from Ibiza. You'll get to choose three cocktails; then, once you've been sent a list of ingredients you'll need for the session, your personal bar guru will show you all how to mix and shake them. Before you know it, you'll be giving Tom Cruise a run for his money!
Boundless members can get 20% off purchases from Virgin Experience Days. Click here to find out more.
4. Perform a play
One great way to make an online chat more fun is to perform a play with the other people on the call. Websites like Scripts for Stage and Lazy Bee Scripts contain a wide range of plays that can be read for free, and you can search by genre, length, and the number of people in the cast. Give everyone a part and start hamming it up! To make it even more fun, you could award 'Oscars' at the end for the best-performing actors. (Note: you may need a separate device for this activity, so that you can read your lines and see your loved ones at the same time).
5. Have a film night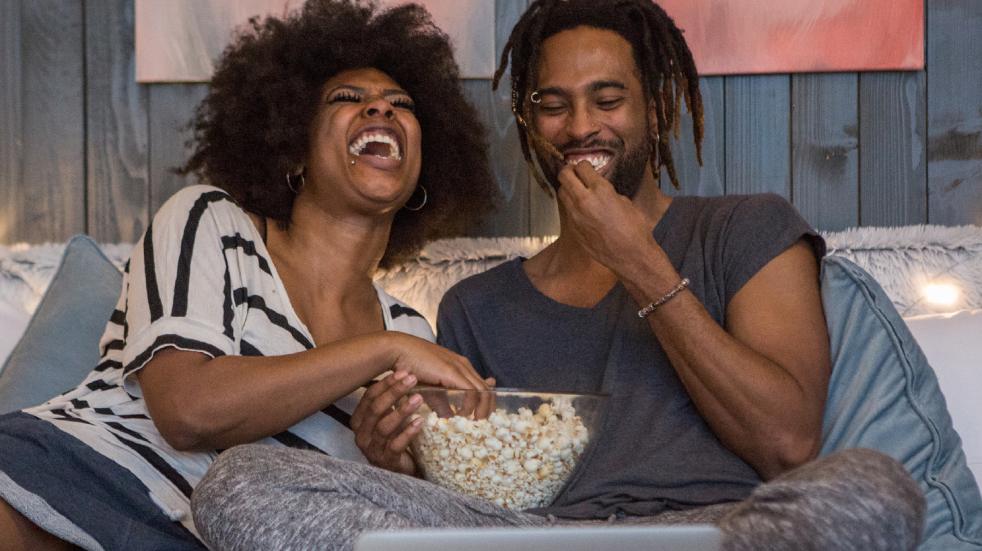 With cinemas closed, we can't go out to enjoy the latest blockbuster with our friends and relatives. All is not lost, though, as Teleparty (formerly Netflix Party) enables people from different households to watch movies and TV shows together remotely. Simply install the software, choose what you want to see from the list of titles on Netflix (you'll need an account), grab some popcorn and you're good to go. There's even a chat bar so that you can share your thoughts throughout the film.
6. Enjoy some YouTube videos
Whereas Teleparty is designed for watching movies and TV series with faraway loved ones, Watch2Gether is focused more on viewing YouTube and social media videos. Once you've created a room, invite your friends and family to join (there's no limit on numbers but smaller groups are more manageable), then take it in turns to put on your favourite clips. A chat bar enables you to pass comment on what you're watching – or, to really make it feel like you're in the same room, you could put on your webcam and get the banter going.
7. Make a mould of your hand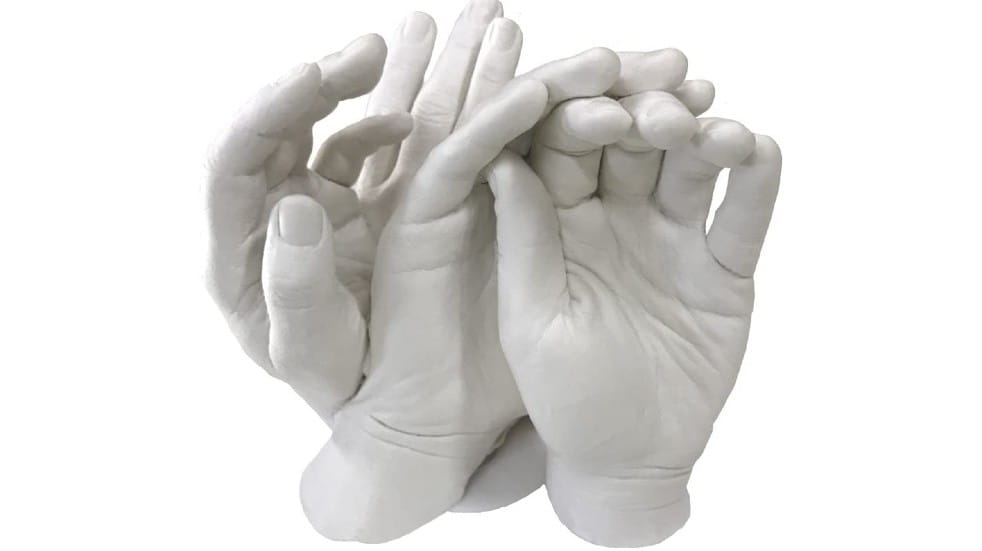 If you know that someone's really missing you, one way of connecting with them – and giving them a little comfort – is to create a mould of your hand. It might sound a little 'out there', but hand-casting kits are definitely a thing, enabling you to easily craft a life-size version of your hand (you can get foot ones, too) using stone plaster. If you do decide to do it, though, you probably ought to send it by post so that you don't break social-distancing rules.
8. Play an online game
Normally, you might meet up with loved ones fairly often for a board game or similar activity. In the current situation, that's not possible – but there are loads of opportunities for you to play together online. Drawize is a Pictionary-like game in which one contestant doodles a picture while the other people in the room try to guess what it's meant to be. QuizUp is a fun trivia app in which you can play against friends (and random people). Or, if you prefer videogames, check out Steam's Remote Play Together, which gives you the chance to share your local multi-player games with your pals over the internet.
9. Host a cooking contest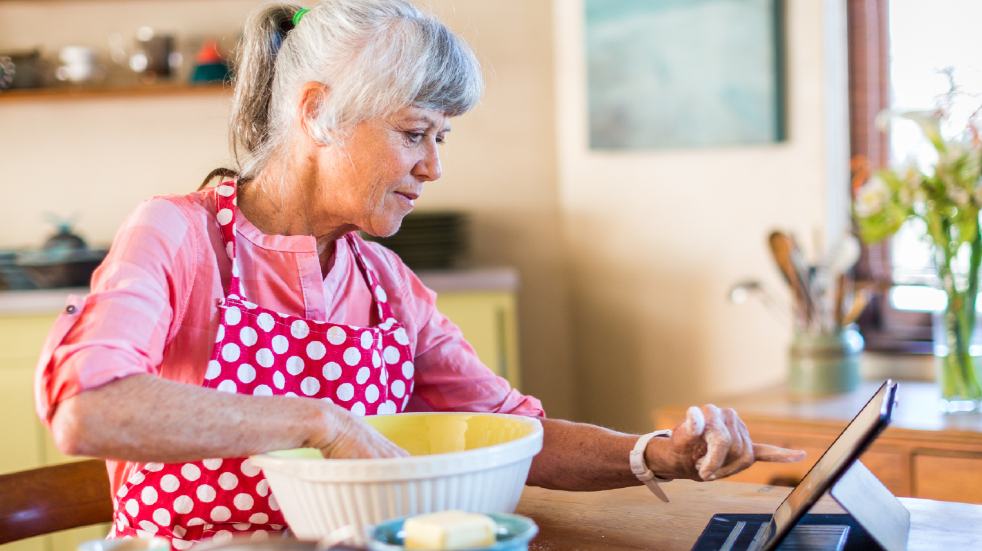 Do you enjoy watching TV shows like The Great British Bake-Off and MasterChef? Then why not organise a cooking competition of your own. Pick a recipe (there are hundreds to choose from on the BBC Good Food website) and email it to your friends or family. Then tell everyone to set up their laptop or tablet in their respective kitchens, and start cooking at exactly the same time. Once the time is up, you can show off your results and give each other marks out of ten. Obviously, you won't be able to taste other people's dishes, but you can certainly make a mental note of what you'd like them to cook for you once restrictions have been lifted!
10. Have a sing-song
Singing is a great way to raise the spirits, and it can also help with confidence-building and brain development. So the next time you meet for an online chat, why not join together for a bit of crooning – you'll find the words to thousands of songs at AZLyrics. Or you could sign up to the Smule platform (fees may apply) and enjoy professional-looking video karaoke sessions with your loved ones (as well as the likes of Ed Sheeran and Lewis Capaldi, if you so wish).
11. Work out together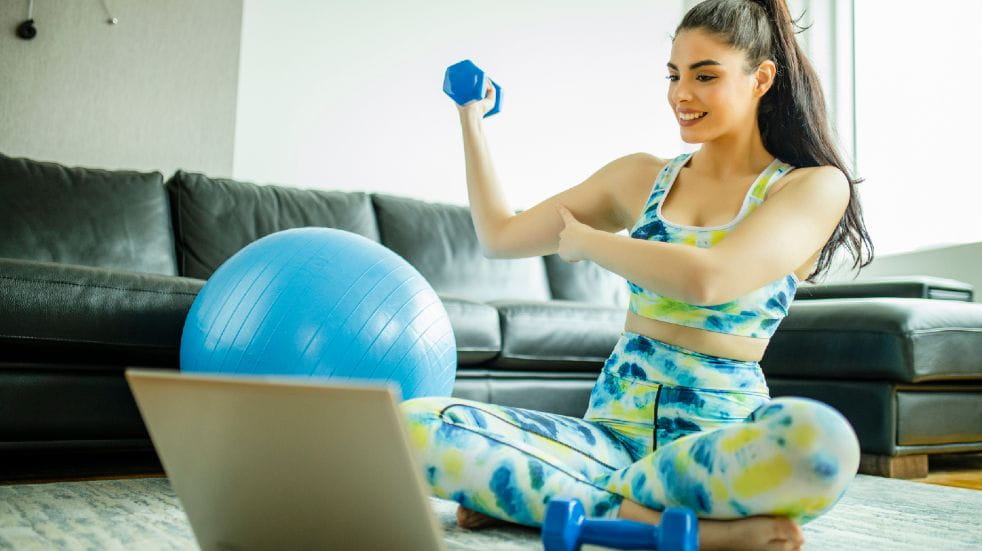 There are currently restrictions on how much exercise we're allowed to do outside the home and the number of people we're allowed to do it with. But in the online space, anything goes – so don your gym wear and trainers, log onto Zoom (or similar) and have a good old workout with some of your nearest and dearest. There's nothing stopping you having a natter as you stretch those muscles, and you'll also be able to motivate each other throughout the sessions.
12. Make sweet music
What could be more therapeutic in these challenging times than playing a tune on the piano? And you can tickle the ivories with a remote loved one through the magic of Multiplayer Piano. This very simple website enables you to set up a private room containing a virtual keyboard, and then invite friends or family to play it alongside you. You can even record your collaborative effort for posterity – though whether you'll want to or not might depend on how discordant it sounds!
13. Send them your touch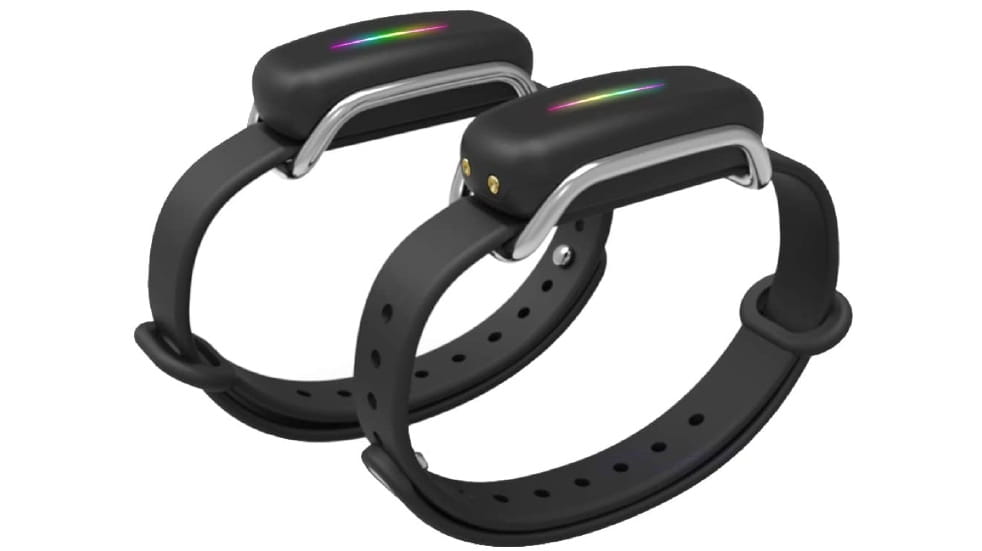 We all miss being able to cuddle and kiss our loved ones. But believe it or not, it is still possible to physically connect with loved ones even when we're miles apart. Bond Touch bracelets (£112 for two) use smartphone and Bluetooth technology to bring separated friends and family closer together. The idea is simple: when one person touches their bracelet, the other person's band vibrates and emits a gentle glow to let them know they're being thought of. While nothing can replace a real-life hug, it might just make a difference until things are back to normal.
14. Get to know each other
This might sound like a strange idea – surely, you already know your loved ones like the back of your hand? Of course you do, but there are still bound to be areas of their life or personality that you're not quite so familiar with, and now could be the perfect time to remedy that. Invite a friend or family member to a video chatroom and spend an hour or two asking each other questions about yourselves. It could be anything from favourite holiday destinations to the first record you bought. To get you started, here's a list of example questions.
Photos: Getty Images