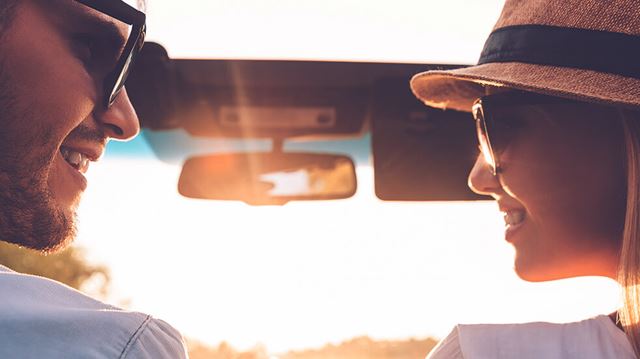 It's the ultimate road trip destination for families – and with Alamo Rent A Car offering hassle-free hires from every major US airport, there's even more reason to drive stateside.
1. An American road trip is easier than you might think
Driving is a doddle in the US: the highways are smooth, the traffic laws are easy to follow and, if you have a UK licence, there's no need to apply for an international driving permit. Many of the country's must-see attractions and cities are linked by official road trip routes – all with their own unique stories, landmarks and communities to discover along the way. And with Alamo Rent A Car at all major airports, it's really easy to pick up a hire car plus the accessories, from child seats to ski racks, to make your drive go smoothly.
---
2. Driving is more fun than flying
Why fly from LA to San Francisco when you can hit Highway 1 for a three-day jaunt up California's coastline – taking in Monterey Bay, Bixby Bridge, beautiful beaches and bountiful vineyards? Yes, flying is quicker, but driving brings a new adventure every day: you can delve deeper into the USA's landscapes and communities, with the freedom to roam wherever you please.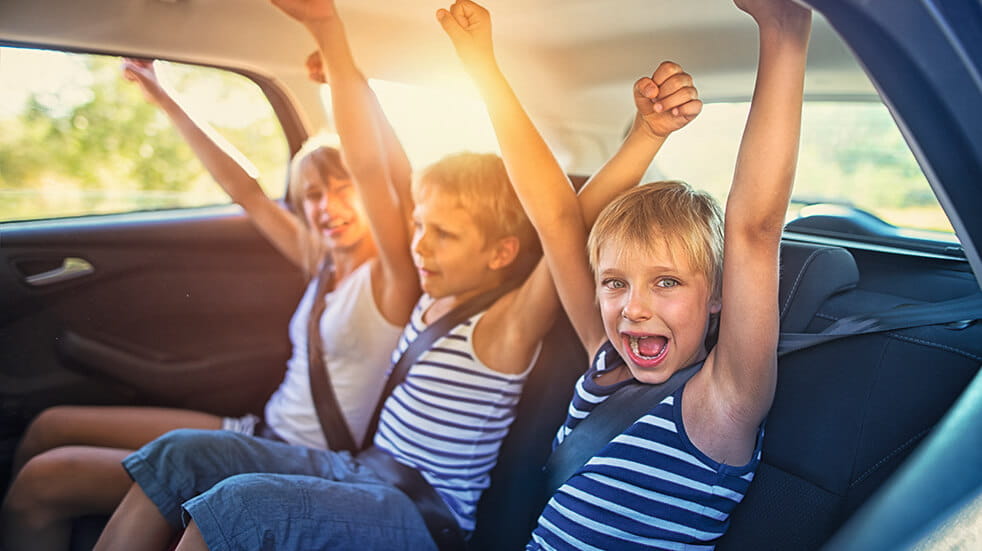 Kids love the freedom of travelling by car.
3. You can pick your own road trip theme
Foodies can eat up the miles between Memphis and New Orleans (part of the Great River Road), fuelled by barbecue brisket and Gulf seafood, while wine buffs should head for the vineyard trails around Oregon and Washington. You've got kids hankering for amazing wildlife? Drive through Yellowstone National Park. Adore stargazing? Utah's Highway 12 offers Dark Sky parks. There really is a road trip for everyone in the family.
---
4. Driving is the practical choice
Whether you're powering through Yosemite's peaks on its thrilling Tioga Road, or pootling between Hawaii's glorious beaches and hiking trails, having your own wheels is essential. The US is a nation of drivers and getting around some regions is tricky on public transport. Even if you do choose to fly the long distances, it's easy to hire from Alamo at all of the USA's main airports.
---
5. The US coast is breathtaking
America's coastline is just as varied as its states. For smooth asphalt and sparkling ocean views, set your satnav to Florida's Overseas Highway: splicing the keys with a series of ingenious wave-skimming bridges, it's one of the world's longest overwater roads. The Pacific Coast Highway (San Diego to San Fran) offers breezy surf spots and demerara-soft sands – meanwhile, worlds away in Alaska, you'll find whale-watching and glaciers around Anchorage.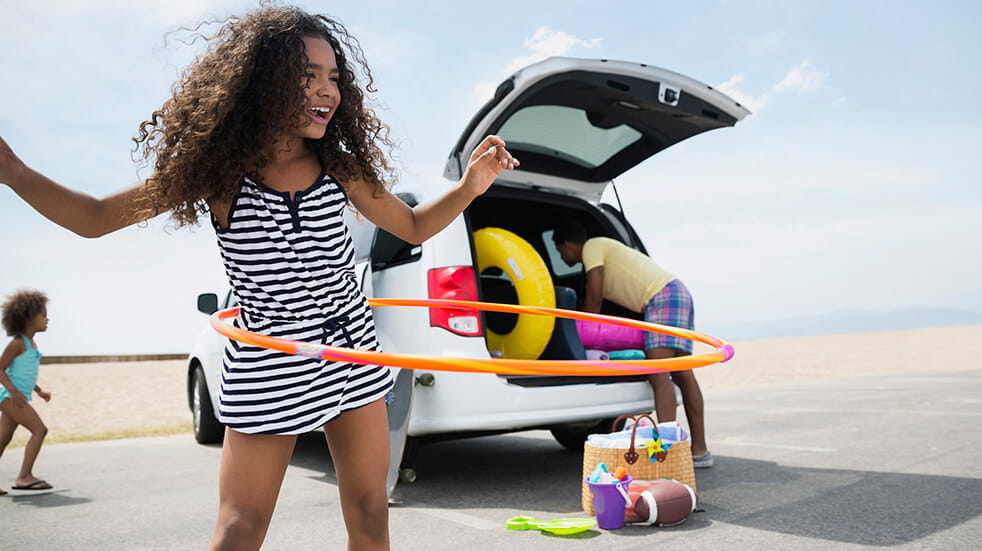 Stop wherever and whenever you like on a self-drive holiday.
6. You'll fall for America's charms
While New England's Acadia National Park 47,000-acre woodland is stunning year-round, autumn is its most dazzling season: follow the Park Loop Road up, up, to Acadia's towering granite cliffs, where the terracotta-topped forest gives way to bracing sea views.
---
7. You can pick the length of trip to suit you
While you could spend a month driving from New York to LA (around 2,800 miles), short-but-sweet trips can be just as memorable – and perfect if you want to give kids a road trip taster. Virginia's Skyline Drive (104 miles) is an exhilarating day trip through the forests and farmlands of Shenandoah National Park. Or, for bizarre rock formations and lonely prairies, try the 118-mile scenic route between Badlands National Park and Custer State Park, South Dakota.
---
8. An American road trip is the stuff of legend
No road trip is as richly storied as Route 66. It weaves through big cities, tiny railroad towns, Navajo territories and, with a couple of detours, Las Vegas and the Grand Canyon too. Stretching for 2,448 miles between Chicago and Santa Monica, it can be driven in two weeks, but the longer you have to delve into its communities and cultures, the better.
---
9. Kids will love a driving holiday
A USA road trip is all about exploration and adventure – not about being cooped up in the car. Whatever your age, Monument Valley's lonely Tribal Park Loop will steal your breath away – while the San Juan Highway (around 236 miles of epic Colorado cruisin') has opportunities for kayaking, mountain biking, steam train rides and more.
---
10. Driving means you can travel in style and comfort
From nippy convertibles to rugged 4WDs, Alamo Rent A Car has a vehicle to suit every route, so which would you choose for your dream drive? You can keep things economical with a Ford Fusion Hybrid, or go full-throttle with some Mustang muscle. With one-way rental options and everything from snow chains to child seats for hire, it's easy to tailor-make your perfect trip.
---
Two great packages from Alamo Rent a Car
Alamo Gold
Unlimited mileage
Full tank of fuel
Up to three additional drivers
Collision Damage Waiver (CDW)
$1 million liability coverage
Zero excess in the USA
Alamo Gold + GPS
Full tank of fuel
Up to three additional drivers
Collision Damage Waiver (CDW)
All local, airport and state taxes and surcharges included
Liability Protection (LP)
Free GPS
Alama is the largest car rental provider to international travellers in North America, offering everyday low rental rates and a hassle-free customer experience. Boundless members can save 10% on vehicle hire, too. For more information, including terms and conditions, see Alamo Rent A Car.