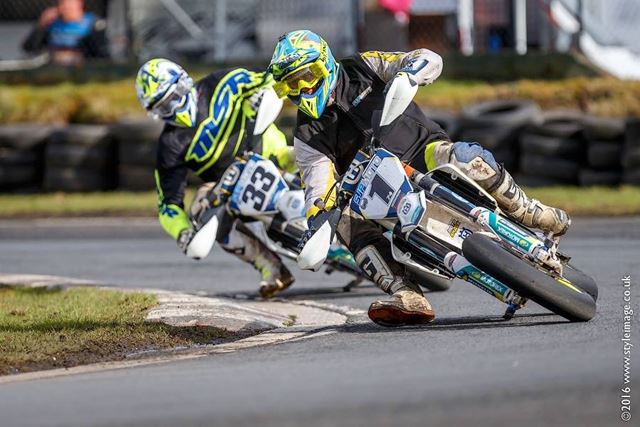 Plus, Boundless talks to Supermoto UK's Neil Jay about what we can expect to see at this year's event
The romantic Gothic-style Cholmondeley Castle stands on a hilltop, high above a lake, surrounded by sweeping lawns and magnificent gardens – a dramatic setting indeed for this annual Power and Speed Motorsport Event. The theme for the 2016 Cholmondeley Power and Speed, which runs from 10 – 12 June, is 'Supercars: past, present and future'. The 3.2-mile circular track is a favourite among the competitors, and it's good for fans, too, as you get the perfect view of the cars leaving the start line, and then you can count them back into the pits. The best place to soak up the atmosphere has got to be among the drivers and mechanics. Located in Cheshire, this is a weekend of fast, competitive action, with more than 150 track entries from cars and bikes. Click here to see the Boundless deal!
Supermoto UK main man and former racer Neil Jay talks to Boundless
Neil Jay runs Supermoto UK, an organisation dedicated to bringing together Supermoto bikers and enthusiasts from across the UK. A former Supermoto rider himself, at Cholmondley Power and Speed (CPaS), he is in charge of all the Supermoto riders at the event
Boundless: Tell us about about the atmosphere at Cholmondley Power and Speed Motorsport Event
Neil Jay: Well, first of all, the beautiful surroundings are really relaxing. There isn't too much hustle and bustle, and you're made to feel welcome. The facilities are great, with restaurants, shops and food stalls and so on. Things start to hot up on Friday when the crowds begin to arrive. But the atmosphere really gets going when the cars and bikes rev up at around 8am on Saturday – and it carries on long after the last race, with by live entertainment and a great buzz.
This year we've got a food and drink festival on site; in previous years we've had live music, but we're trying something new with live comedy and craft-beer and food stalls that people can wander around, so it's pretty full on from 8am until 10pm. We think the comedy will put a different twist on things – a lot of the day visitors will stay on for the evening entertainment.
So it's not just for petrol heads!
No, there's a little bit of everything – the event appeals to a wide range of people. In fact, people who haven't been before are quite surprised to find that it takes the best part of a day to see everything.
There's so much going on for all the family – you can have a look at the cars and bikes, or go down to the water and see the boats, and on the other side of the site there are shops and bars and all kinds of restaurants. The children's entertainment includes an aerial ropes course, a funfair and play parks, so Cholmondeley really does caters for everyone – it's a petrol head's heaven, of course, but there's so much else going on, too.
What can people expect from the Supermoto team this year?
As usual, we have ten elite riders joining us to race, including the ten-times Supermoto champion, Chris Hodgson, and Christian Iddon, whose rise through the ranks has been almost as fast as his performance on a bike. Appearing at CPaS is hotly contested – we only take the best riders – so it's a big deal if you make that cut to the final 10. It's one of the events of the year. This year we also have a first in that Casey Jones – a future talent who is only nine years old – is our mascot.
Why is Supermoto so popular?
There's Formula 1; there are all sorts of exotica in terms of four wheels there, but the Supermoto really make the crowd sit up and take notice. We've got some of the fastest machines on the course, and when the riders take corners on something which, to the untrained eye, looks like a motorcross bike with road wheels on it, it's mind-blowing.
After that, people usually want to come to the paddock to have another look and a chat with the drivers and to find out more, and that's what makes it so special – there are no barriers between the cars and bikes and the people; the riders really engage with visitors. Who knows, some of the kids that get to sit on the bikes could become future champions.