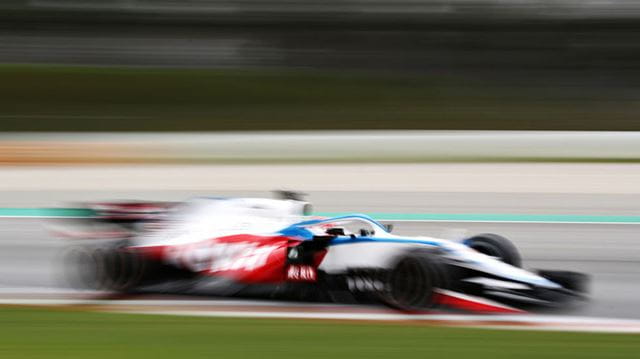 As the coronavirus spreads across the world, so the need for ventilators and other medical equipment becomes ever more pressing. Helping to steer the rescue mission are a number of high-profile car companies.
New breathing aid for COVID-19 patients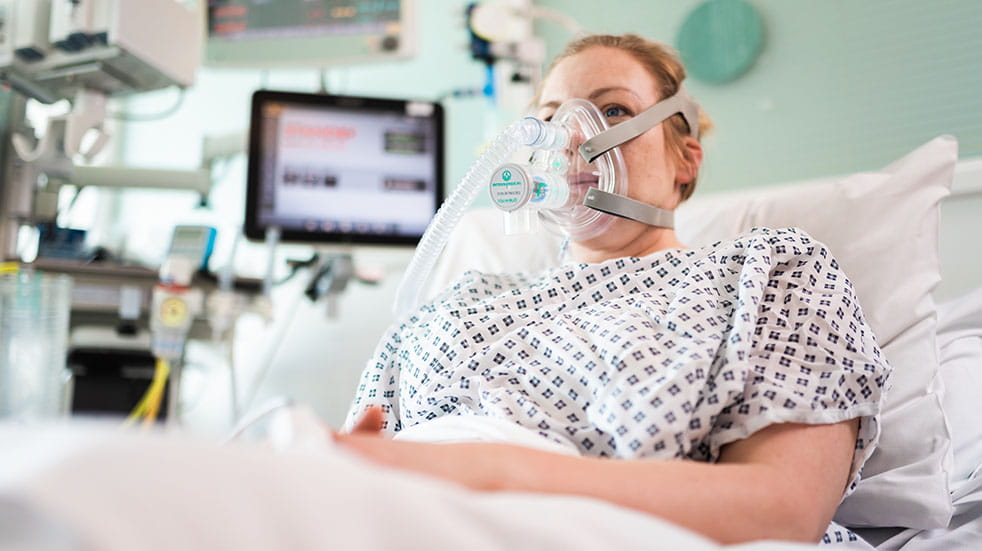 A new CPAP device has been designed to help keep coronavirus patients off ventilators.
With the world in crisis due to the coronavirus outbreak, the automotive industry's best brains have been re-deployed to help with the collective rescue effort.

One of the most notable projects is a collaboration between University College London (UCL), University College London Hospitals (UCLH) and the Mercedes F1 team, which – building on an existing partnership – has designed a new CPAP (continuous positive airway pressure) device to help keep COVID-19 patients out of intensive care.
CPAP devices deliver oxygen to the lungs without the need for an invasive ventilator. Reports from Italy indicate that approximately 50% of coronavirus patients given CPAP have not required the more advanced form of ventilation.
State-of-the-art technology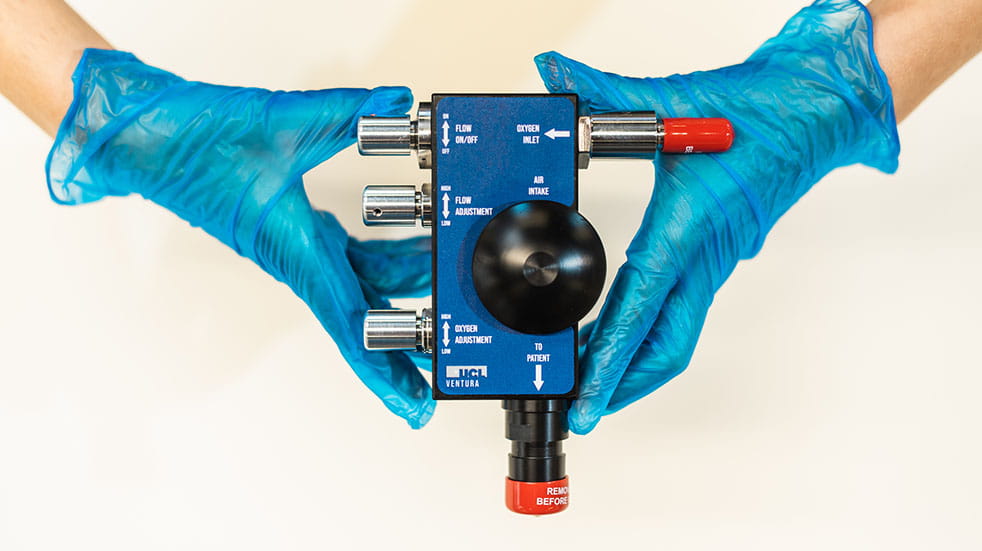 It took fewer than 100 hours to produce the first of the new devices.
The brand-new CPAP device, which will be made freely available, was reverse-engineered from a previous model and consumes 70% less oxygen.
Incredibly, clinicians from UCLH, along with engineers from UCL and Mercedes-AMG High Performance Powertrains (HPP) – known for their ability to adapt extremely quickly to new challenges – took fewer than 100 hours to go from the initial meeting to production of the first device.

Professor Tim Baker, of UCL Mechanical Engineering, said: "From being given the brief, we worked all hours of the day, disassembling and analysing an off-patent device. Using computer simulations, we improved the device further to create a state-of-the-art version suited to mass production."

"We were privileged to be able to call on the capability of F1 – a collaboration made possible by the close links between UCL Mechanical Engineering and [Mercedes] HPP."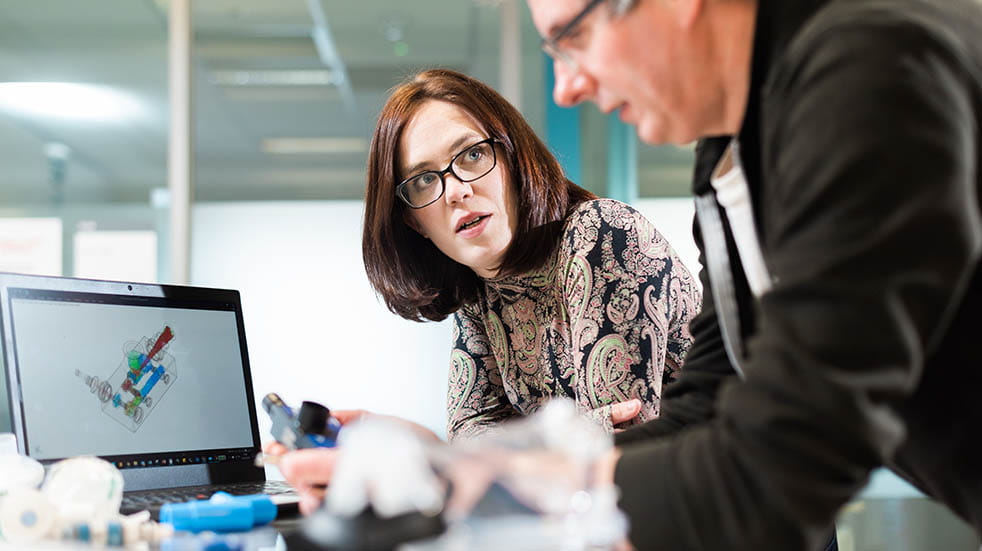 Professors Rebecca Shipley and Tim Baker from UCL Mechanical Engineering were among the team who worked on the new CPAP device.
Asked about the partnership, Bradley Lord, Mercedes-Benz Motorsport Communications Director, told Boundless: "The link is an existing one between HPP and UCL Mechanical Engineering… It's a combination of engineering and manufacturing effort."
The CPAP device has been approved and recommended for use by UK health regulators, and will be manufactured at Mercedes-AMG HPP in Brixworth, Northamptonshire, which usually makes engines for Lewis Hamilton's F1 car.
Andy Cowell, Managing Director of Mercedes-AMG HPP, said: "The F1 community has shown an impressive response to the call for support, coming together in the 'Project Pitlane' collective to support the national need at this time across a number of different projects."
Working together to beat the coronavirus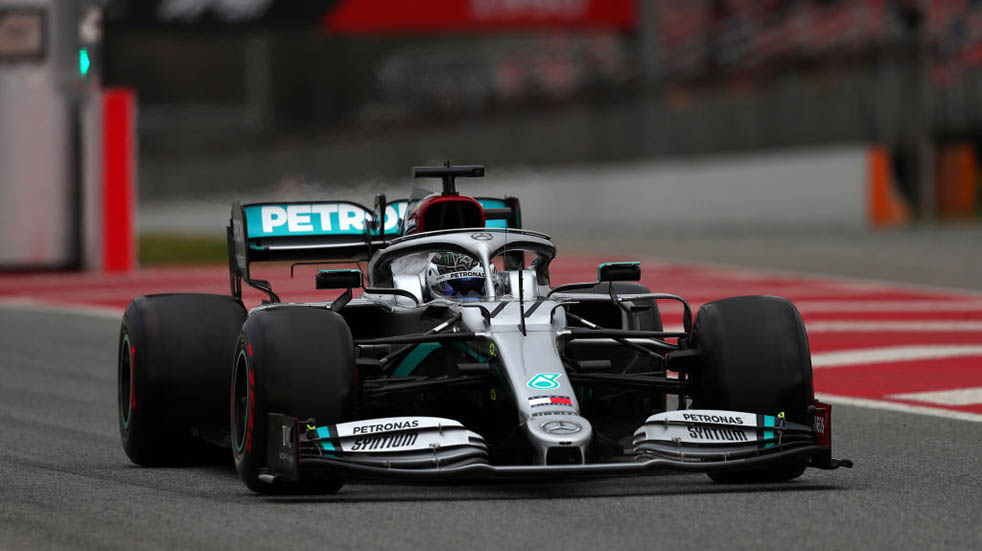 F1 teams are helping to produce ventilators for the UK government.
The CPAP project is part of a wider initiative involving a consortium of automotive and aerospace companies working together to increase production of much-needed ventilators.

Known as Ventilator Challenge UK, the consortium – led by manufacturing research company High Value Manufacturing Catapult – consists of: Airbus, BAE Systems, Ford Motor Company, GKN Aerospace, Inspiration Healthcare Group, Meggitt, Penlon, Renishaw, Rolls-Royce, Siemens, Smiths Medical, Thales, Ultra Electronics and Unilever.

The seven F1 teams involved so far are UK-based McLaren, Mercedes, Racing Point, Red Bull Racing and Williams, along with French-based Renault and US team Haas.

The consortium is a response to the UK government's call for help in the production of ventilators, and – according to its website – the companies involved have now received formal orders from the government in excess of 10,000 units.

Dick Elsy, CEO of High Value Manufacturing Catapult, said: "This consortium brings together some of the most innovative companies in the world. Every day, their highly skilled staff collaborate to create solutions that help millions of people, and this project is no different."
Global rescue mission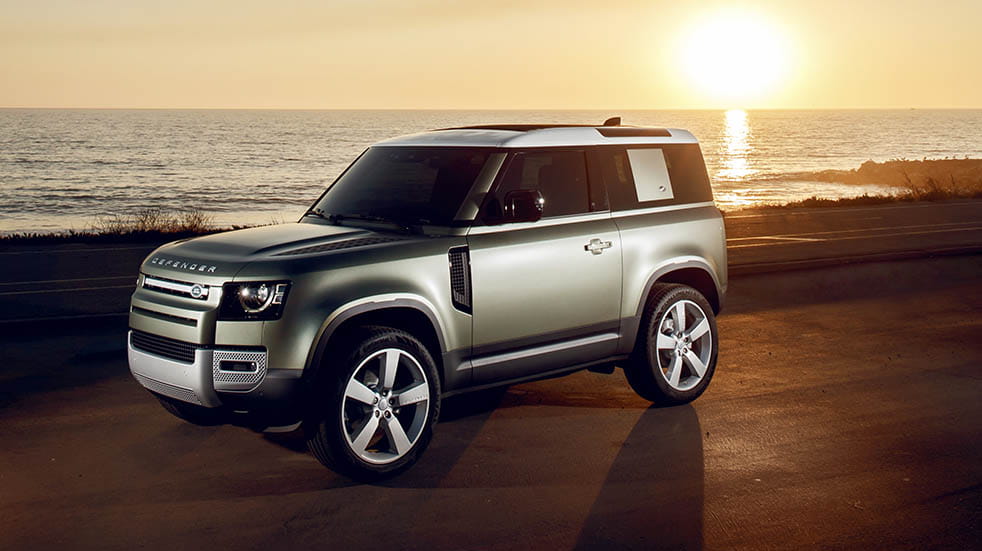 Land Rover has loaned 150 of its new Defender vehicles to the Red Cross.
Internationally, a number of carmakers, most of which have suspended vehicle production, have also turned their attention to helping with the COVID-19 emergency.

In Spain, SEAT (part of the VW Group) claims to have designed a ventilator using car parts including windscreen-wiper motors, gearbox shafts and printed gears.

PSA – parent company of Peugeot, Citroën and Vauxhall – is helping to increase ventilator production in France, committing both factory space and expertise.

Other carmakers, including Fiat Chrysler Automobiles, Ford, GM, McLaren, Tesla and Volkswagen, have announced plans to build medical equipment and surgical masks.

In Italy, Lamborghini is already making face masks and protective shields at its plant in Sant'Agata Bolognese, using textiles experts usually tasked with crafting supercar interiors. Meanwhile, the Agnelli family, owners of Ferrari, have donated 10 million euros in support of the crisis.

In the UK, Land Rover has loaned 150 of its brand-new Defender models to the Red Cross, making the organisation's volunteers among the very first to drive the much-awaited new 4x4 before customer deliveries commence.