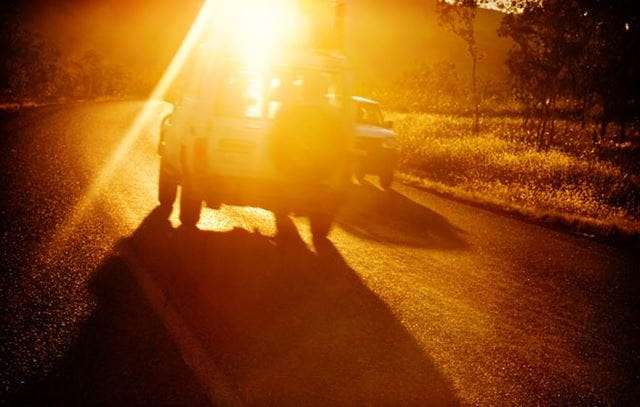 Head of driving standards at the Institute of Advanced Motorists, Peter Rodger, reveals how to deal with the dazzle
Dirt and grime are more evident on your windscreen in low sun, so clean your windows.
Keep a pair of sunglasses in your glovebox.
Switch on your headlights before sunset and keep them on for an hour after sunrise.
If low sun is obstructing your vision, slow down.
Be even more vigilant on wet roads, when the dazzle is increased by the reflection of the sun.
Look out for pedestrians, cyclists, motorcyclists, mobility-scooter and electric-wheelchair users – all difficult to spot in low sun.
Increase the distance between you and the vehicle ahead.
Looking directly at low rays can affect your vision. If so, take a break from driving.

---
Ferraris save lives at sea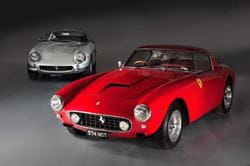 There was a mighty buzz of anticipation at H&H Classics' auction in Duxford, Cambridgeshire, on 14 October, with traders and private buyers flocking to the Imperial War Museum for the sale of classic cars, motorcycles and automobilia. Excitement in the large bidding hall reached fever pitch when it came to Lots 145 and 146, the much-anticipated stars of the event. In what is thought to be the biggest donation to the RNLI in the charity's history, the proceeds of the sale of two ultra-rare Ferraris were donated to helping volunteer crews save lives at sea – a total of £8,500,000 (or £9,758,320, including fees).
The 1960 Ferrari 250 GT short-wheelbase (SWB) Berlinetta chassis 1995 GT went for £6,600,000 plus fees; and the 1967 Ferrari 275 GTB/4 chassis 10177 GT for £1,930,000 plus fees. The legacy was a gift from Northamptonshire businessman and car enthusiast Richard Colton.
---
Steed's Jag sells for £50k over estimate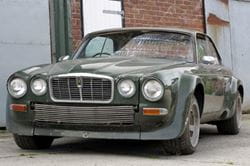 While not quite in the same ballpark price-wise, the Jaguar XJ12-C Broadspeed at the same auction soared an incredible £50,000 over the estimate to sell for £62,000 (plus fees). This was thanks to the fact that it was the very car used by John Steed (Patrick Macnee) in 1970s TV series The New Avengers. 'NWK 60P' completed its early development and testing work with Jaguar before being sent to Broadspeed Engineering Ltd to be fitted with a racing-style bodykit that included wider bumpers and wheelarches, plus bigger wheels and tyres, ready for filming. For the past 20 years, the car has been hibernating, suffering both general disrepair and vandalism along the way. The sale price shows how much its distinguished history adds to the value.
---
Suzuki's Dualjet worth the extra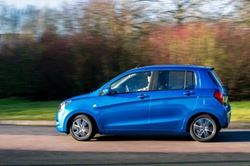 At the other end of the motoring spectrum (think small, new and economical), last week also gave us the chance to sample Suzuki's Dualjet system in its budget-priced 1.0-litre Celerio - a technology that utilises twin fuel injectors for improved fuel economy. Okay, it doesn't sound that exciting, but believe us - if you're in the market for a car that costs way under £10,000, then the extra £500 for the same-spec Dualjet over the 'standard' engine is a bargain. Carbons drop from 99g/km to 84g/km (eighty-four!) and in the real world, we reckon you get a good 7mpg more (the official figures claim a 12mpg improvement, but that's pushing it). The engine feels torquier, too. Best of all, the OTR price is an unbelievably affordable £8,499.
---
New for old: two grand off a new Vauxhall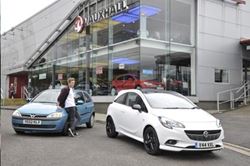 With the aim of making a new Vauxhall more affordable, the marque has re-launched its Scrappage Allowance scheme, meaning customers can take advantage of a £2,000 (including VAT) scrappage trade-in against most new passenger cars in its range. "Even customers who think that their current car is only worth a few pounds can now turn it into a £2,000 contribution towards the cost of a new Vauxhall - and that's over and above any other deals they negotiate with the retailer, including free insurance on ADAM SLAM and Corsa Limited Edition," explains Leon Caruso, Vauxhall's Retail Sales Director. Cars of any age and from any manufacturer are eligible.
---
Live in your Mercedes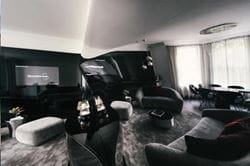 If you love your Mercedes-Benz so much that you'd like to live in it, here's your chance. In a first for the company, Mercedes is bringing its design and innovative technologies to luxury rental apartments, with a pilot project enabling visitors to Kensington to book six serviced apartments from November. A further nine apartments will follow at the beginning of next year in Singapore. 'The choice of furniture and accessories used in the apartments, as well as the colours and lighting concepts, bear the signature of the Mercedes-Benz style designers, bringing elements from the car into the living space,' says Mercedes.
---
Is your car who it claims to be?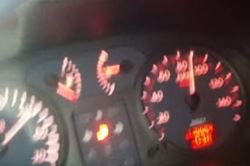 The rise in automated number-plate recognition systems is encouraging an upturn in car cloning, where a vehicle is given a false registration plate – often corresponding to a car of similar make and model. The warning comes from vehicle history check expert HPI, provider of the HPI Check, which says that cloning was previously used predominantly to disguise stolen cars, but it's now used to avoid parking fines and speeding tickets – while organised gangs are cloning cars to commit more serious crimes. Hence growing numbers of legitimate car owners are reporting hefty fines they never incurred, or even facing unexpected visits from the police.
---
Video of young drivers' deaths released
And, finally, a very distressing story about two young men who lost their lives in a car accident in April this year. The two men, driver Kyle Careford (20) and his friend Michael Owen (21), filmed what were – unbeknown to them – the last few moments of their lives, before their Renault Clio crashed into a church wall in Sussex. Both died instantly. With the knowledge and support of the victims' families, Sussex Police has released the video on YouTube. We can only hope it will be watched by other young drivers and that, as a result, they will avoid suffering a similar end themselves.