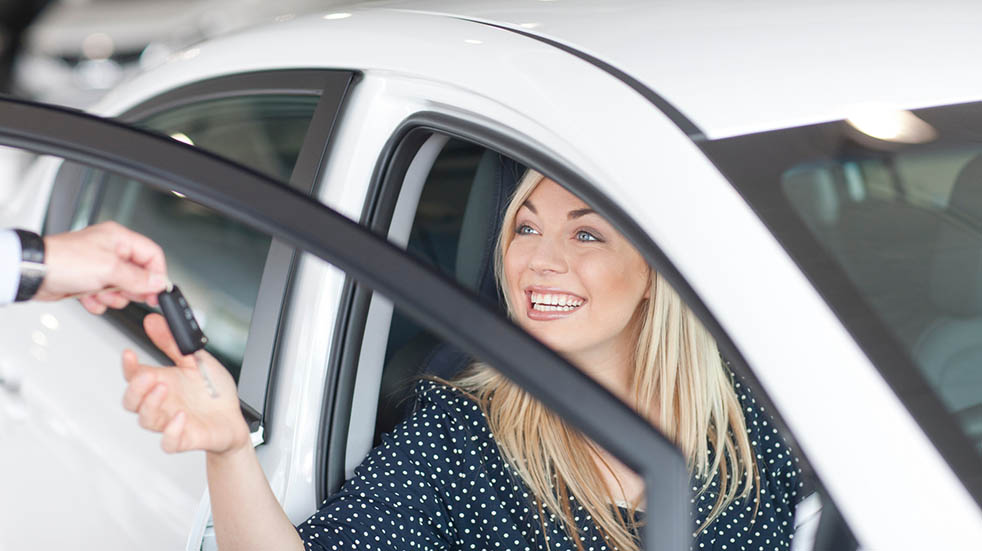 With many restrictions being eased over these past few months, getting out and about is becoming a bit more normal again.
Taking the train or bus isn't ideal, however, as public transport carries obvious dangers. Social distancing is so much easier when you're travelling in your own car. And making car travel even more attractive is the fact that there are currently lots of great motoring deals for key workers and public sector staff. Whether you're thinking of buying or renting a vehicle, getting a new set of tyres fitted, or simply booking a taxi for a night out, you'll find a wide range of wallet-friendly options here.
(Please note that all of these offers were in place at the time of writing, but may be subject to change.)
I want to buy a car. Are there any deals for key workers at the moment?
Indeed, there are. Key Worker Cars is, in its own words, "a group of independently owned local car dealers located throughout the UK [who have] come together under the Key Worker Cars banner to offer special deals on cars, servicing and repairs".
Likewise, Motor Source promises that it is "fully committed to armed forces, emergency services and other public sector personnel", and offers special discounts not only on new and used vehicles but also on car leasing. Motor Source has money-saving deals on a range of vehicles, from luxury Mercedes-Benz to family Ford estate models.
Ex-military servicemen and women are also able to get money off vehicles through Motor Source's sister firm Forces Cars Direct.
• 10 fantastic rest stops that can be found off the beaten track
Are there any deals specifically for Boundless members?
Absolutely. Boundless members can save up to £10,250 on a new car purchase from our partner Griffin, with part-exchange options available. And through our partner LV=, you can get 8% off car insurance, as well as purchasing breakdown cover for just £40 per year – that's a saving of £110 compared to the AA and RAC. Plus, Boundless members can save 7.5% on the cost of new tyres from BlackCircles (note that this offer closes at the end of this year).
What if I want to rent rather than buy a car?
Let's face it, some of us just wouldn't use a car enough to buy one – if you live in a city, your vehicle can become an expensive side-street lodger. But what happens if you fancy driving into the countryside for a long weekend, or want to visit family and friends while retaining your independence? The best idea in this case is to rent a car as and when you need it, saving thousands of pounds in outlay.
There are currently plenty of deals for key workers and public sector staff. Sixt, for example, offers up to 30% off rental cars for key workers. Meanwhile, Rhino Car Hire not only gives you a 10% rental discount, it also puts your name into a monthly draw, where a whopping one in 20 lucky drivers get their car hire for free!
Boundless members can save 10% on car and van rentals from Enterprise Rent-A-Car, which stocks a range of vehicles from small economy cars to SUVs and vans. The company boasts over 7,600 branches worldwide, and has pick-up and drop-off from multiple locations including the UK, Europe and North America.
• Buying an electric vehicle: everything you need to know
I have bad credit – is there anything out there for me?
We've all been down on our luck. Thankfully, there are car companies out there that cater for people with bad credit or even no credit. Compass Vehicle Services, for instance, offers special car lease deals to help key workers with a bad credit score get back behind the wheel. Plus it will help you to raise your credit score and widen your future options. What's not to love?
Is anyone doing deals on car repairs at the moment?
Since the start of the pandemic, Halfords has been offering NHS workers a free ten-point car health check (worth £15) to help them get to work safely, and that kind gesture is still in place. You will need to book your slot on the Halfords website.
I prefer getting taxis. Are there any deals out there?
Relax and enjoy your night out on the town, because even taxi firms have money-saving deals for key workers and public sector staff. Addison Lee, for example, is currently offering key workers a 25% discount on app and web bookings (you'll need to use the code KEY25). As taxi companies are generally local, however, it's best to check with your preferred taxi firm first to see if they offer any special deals.
Photos: Getty Images