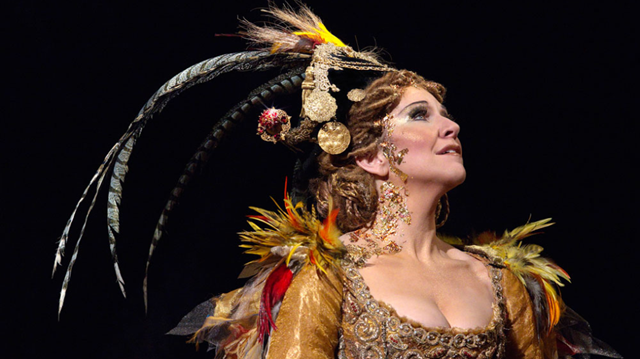 Wondering what it's like, how much it costs, and if you have to dress up? Look no further, use our guide for first time opera-goers
Opera is coming to the masses as companies like Glyndebourne and the Royal Opera House broadcast productions live into cinemas. These grand musical dramas have received some bad press in the past: too long, too loud, too ridiculous, too… incomprehensible! But in reality opera is powerful, passionate, invigorating, inspiring, overwhelming and much more. Follow our simple guide to make an opera outing a night to remember.
Is opera always in a foreign language?
Operas are generally sung in Italian, German, French, English, or Russian. But language does not need to be a barrier if you're struggling to follow along. Subtitles will be projected above the stage or on a small screen on the back of the chair in front of you. It's also useful to do a little online research into the plot of the performance you're going to watch as stories and relationships can be convoluted, to say the least.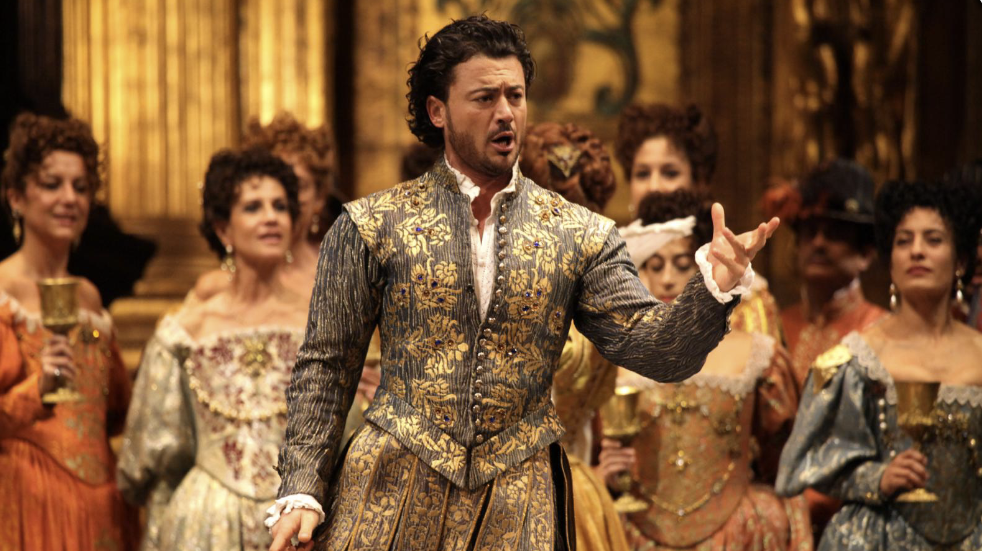 Photo credit: Brescia e Amisano
How much does opera cost?
There's no denying you can pay through the nose for an opera ticket. But you don't need to cough up £200 to get the full-on experience. Plenty of good seats can be found for under £50, and even under a tenner. Views might be a bit restricted from the cheaper seats, but you won't have any problems hearing the vocals.
Where can I see an opera?
Once the preserve of the city dwelling elite, opera is now available for all to see across the UK. While some of the top companies do hold court in London – such as The Royal Opera House, English National Opera and Opera Holland Park – there are many opportunities outside the capital city to enjoy this extravagant musical art form. There is the renowned Opera North in Leeds, Glyndebourne in East Sussex, Buxton Opera House near Manchester, Grange Park Opera at Horsley in Surrey, Garsington Opera in Buckinghamshire, Welsh National Opera in Cardiff and many more. There are also annual country house opera festivals in Dorset, Longborough in Gloucestershire, Hampshire (West Green House Opera) and elsewhere. And the English Touring Opera company and Opera Up Close and others take productions nationwide, from Exeter to Durham.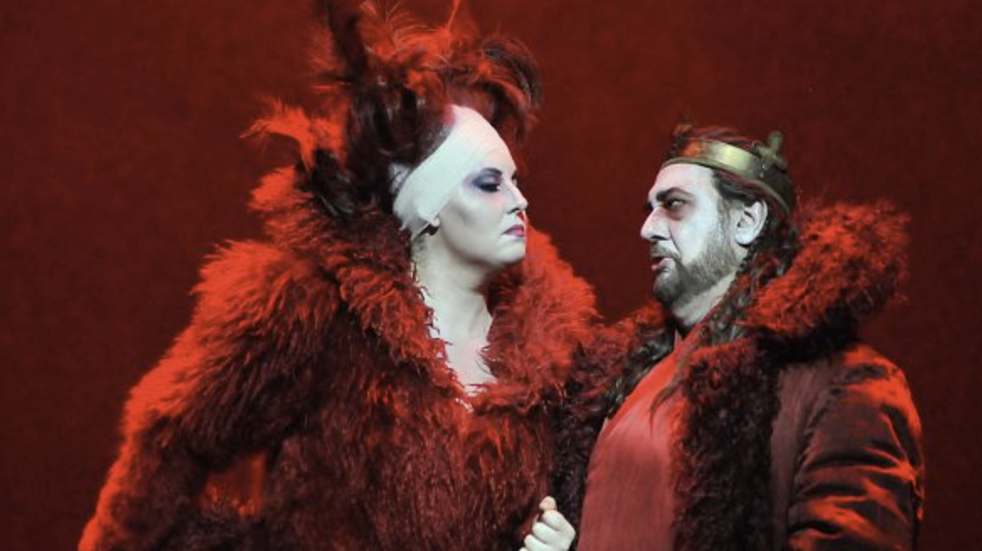 Photo credit: Domingo in MacBeth 2015 © Mara Eggert
What is the opera etiquette?
The contemporary opera audience demonstrates a widely varied dress code. While there are some who will still 'dress up' for their visit, this is by no means obligatory. Although some summer festivals like Glyndebourne require formal evening wear, casual wear is perfectly acceptable in general. Do remember that some operas can last 3-4 hours, or more. So, while there will be intervals, it can be a long stint. Feel free to take a cushion. And if you want a drink at the interval, don't waste drinking time queuing – order at the bar before the opera starts. To clap or not clap is also a moot point. While some believe that halting the action with a sustained period of applause after a particularly stirring aria is a no-no, there is no true ruling. If you're excited/appreciative/overwhelmed, let your favourite star know with a lusty "Bravo!" (for the men) or "Brava!" for the divas.
Who's who in the world of opera?
The operatic universe is full of stars, and regular opera-goers have their favourites, but here are a few names to look out for.
Men: Jonas Kaufmann, a charismatic, gifted German tenor and leading man; Bryn Terfel, the legendary Welsh bass-baritone; Plácido Domingo, the Spanish superstar and one of the famous Three Tenors with the late Pavarotti; the warm and full-bodied Maltese tenor Joseph Calleja; Juan Diego Flórez, a silky-voiced Peruvian tenor.
Ladies
: Anna Netrebko is the Russian soprano who dominates the headlines; Joyce DiDonato, the inspiring and joyful American mezzo-soprano; Barbara Hannigan, a Canadian soprano and conductor who is the darling of contemporary opera; Angela Gheorghiu, a glamorous Romanian-born soprano with a liquid-gold voice; Diana Damrau, a German soprano with exquisite vocal dexterity.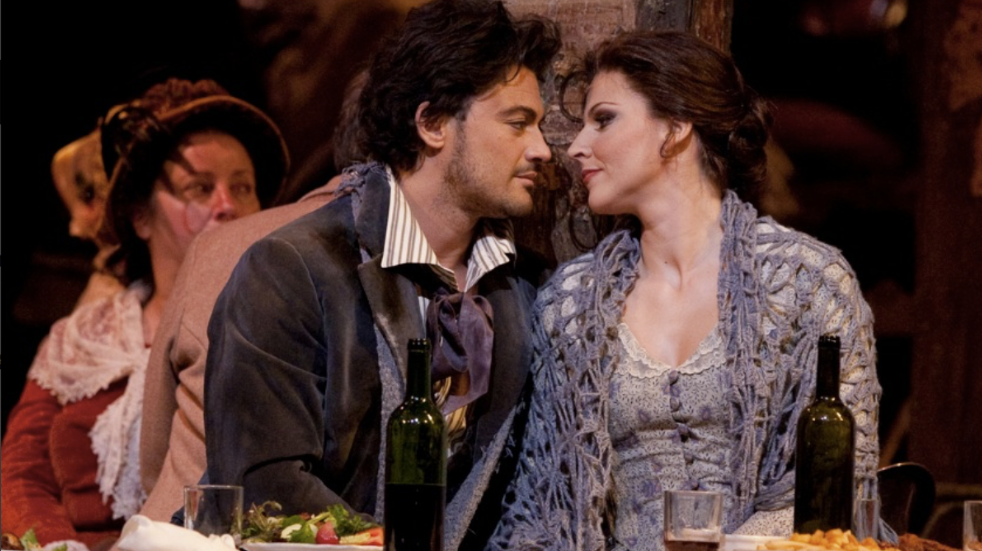 Photo credit: Vittorio Grigolo with Maija Kovalevska in La bohème © Marty Sohl
What's the best opera to start with?
Opera themes range from comedy and the absurd to grand passion, murder, tragedy, romance – almost anything you could imagine. And depending on the director of the production, settings can be modern, period pieces or downright fantastical. There is something to suit all tastes, but here's a short round-up of some that might tickle your fancy:
Romance and passion: La bohème, Puccini's story of tragic lovers Mimi and Rodolfo in bohemian 1830s Paris; or Verdi's La traviata with the doomed Violetta at its heart.
Blood and thunder: The shocking Salome, from Strauss, starring John the Baptist's dismembered head; or Donizetti's tormented bloodbath Lucia di Lammermoor.
Contemporary classics: The enthralling and complex fable Written on Skin, by George Benjamin; Mark Simpson's Pleasure, set in the toilets of a gay northern nightclub.
Tragedy and torment: Bellini's Norma about infanticide, suppression and thwarted love; or Tosca featuring the evil Scarpia and its bloodstained eponymous heroine.
Humour and off the wall: Shostakovich's surreal The Nose (in English) about a Russian civil servant; or Rossini's masterpiece, The Barber of Seville, with its effervescent vocals, wit and energy.
You could also choose according to the style of music you might enjoy…
Beethoven: The composer's only full-length opera was Fidelio, an epic tale that encompasses politics, cross-dressing, heroism and heartbreak.
Mozart: The Maestro's The Marriage of Figaro is a comic opera buffa while Don Giovanni combines bawdy humour with the dark places of hell.
Verdi: The towering musician's Il trovatore tells of witchcraft, jealousy and revenge in a war-torn landscape or Rigoletto with its tormented, protective hunchback for a hero.
Puccini: The emotional Italian's exotic, sweeping drama Madame Butterfly and Turandot offer memorable arias and kaleidoscopic oriental settings.
Wagner: Die Meistersinger von Nürnberg is a vast theatrical production that spans five and a half hours, but this is dwarfed by the German's mighty Ring Cycle at 15 hours.
Or just go and be open-minded, embrace the whole experience and come away with your emotions, if not your martini, well stirred.
If you've never been to the opera, the Boundless introduction to opera VIP package is just the thing for you. See Rossini's joyful The Barber of Seville – one of opera's most popular comedies – by Glyndebourne on Tour.