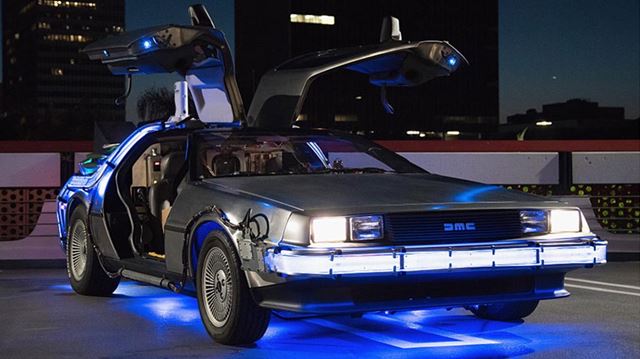 Being in lockdown hasn't quelled your appetite for a good debate, and your letters and emails have been coming in thick and fast. Here are some of the best ones we've received.
If you'd like to contact us in response to any of these letters, or for any other reason, email the Boundless magazine team at hello@boundlessmag.co.uk
Annual leave is not a luxury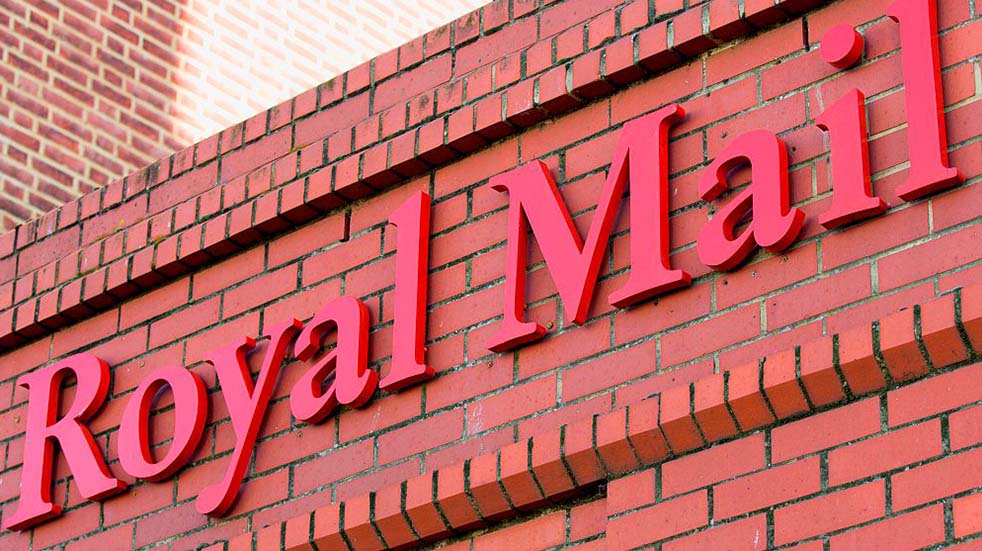 As a senior director at Royal Mail, regularly working 60+ hours a week but called "unprofessional and uncommitted" by my boss for taking my full holiday entitlement, I have considerable sympathy for those contributing to the article It's Time To Take Our Leave in the March/April issue of Boundless magazine.
Although I'm not a great fan of the EU, current rules should prevent staff from selling back unused annual leave and from carrying over unused holiday entitlement. A burnt-out employee is bad for the company and bad for the individual. Death by overwork in Japan is called karoshi. Perhaps we here in the UK need some prosecutions under Health & Safety legislation to stop this from being a phenomenon here, too?
Peter Forrest
---
The wheel of time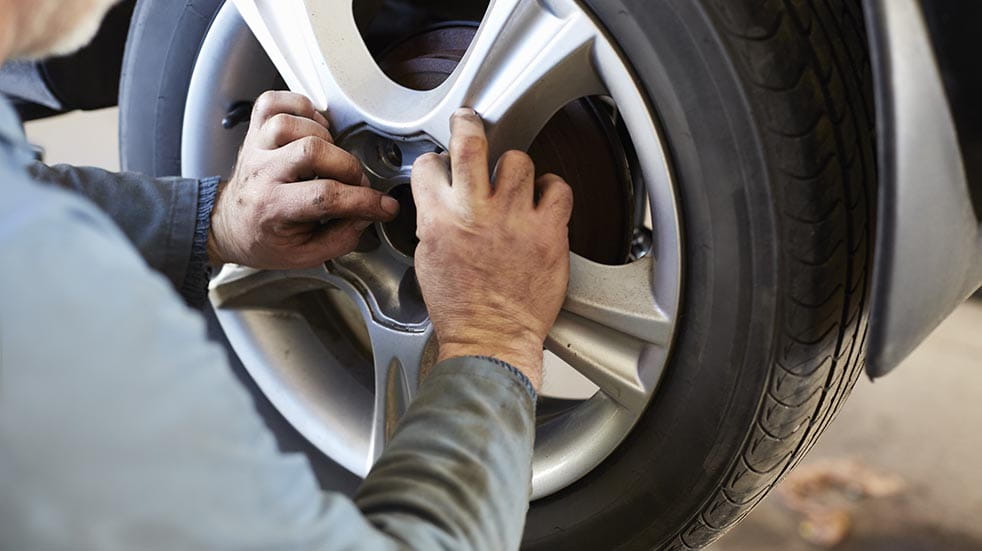 Last August, my wife and I ordered the new Toyota Corolla Excel with all the bits and pieces that go with it – and at the time of order we stipulated a spare space-saver wheel. In November, our new car arrived minus the spare wheel. I am told it takes around 17 hours to assemble a new car.
Several months later, we are still waiting for the spare wheel. How long does it take to manufacture an 18'' steel wheel and tyre?
George Cato
---
A speculative question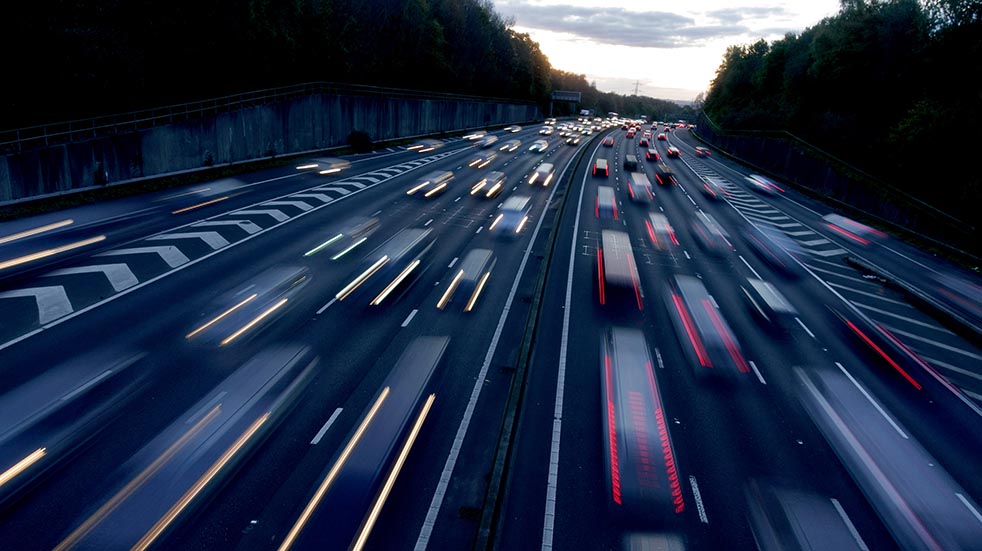 I have been a CSMA / Boundless member for more years than I care to remember, and would like to make a heartfelt plea to all the 'petrolheads' out there…
Why, oh why is the 0-62 time so important? What do you do with the few nanoseconds you save? I am much more interested in the 62-0 time – it is far more important on the crowded roads of today. It also sorts the men from the boys, as any fool can put their foot to the floor with the accelerator. It takes far more skill to bring a speeding car to a safe stop. Please publish more sensible data if you must.
David J Gourley
---
The most iconic car ever?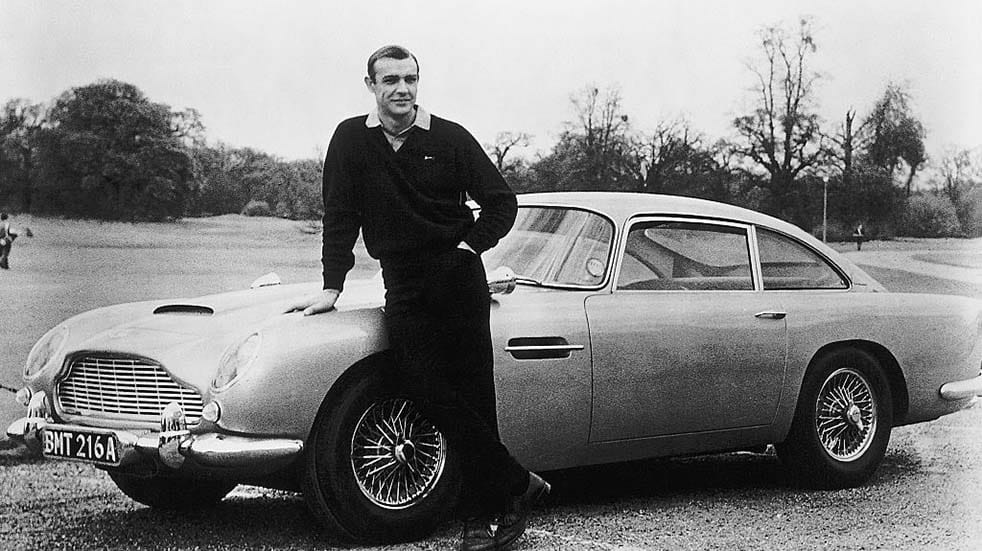 We anticipated hearing some of your reactions to our recent iconic cars countdown, and we weren't wrong. Thank you for your feedback – here are just a few of the letters we received. Even if you didn't agree with the result (and many didn't), it looks like you found it an interesting read. Ed
A bit like sausage and mash at the Savoy
I read with interest your list of the 100 most iconic cars ever produced, although I realised that this list was going to be subjective to a large degree. The word iconic itself is difficult to put a definitive meaning to – even the Concise Oxford Dictionary struggles (and fails) to make it clear.

However, it was basically a bit of fun and I gradually made my way through the list of some mouthwatering cars. The Lamborghini Countach, which scared the pants off me for three laps around a race track, the Rolls-Royce Silver Ghost, the Bugatti 35, the elegant Aston Martin DB5, the Jaguar E type that Enzo Ferrari reckoned to be the most beautiful car ever produced, and many more fabulous examples.

Finally to number one, and what a disappointment that turned out to be – the Range Rover, the 'Chelsea tractor' bane of the school run. It was like being invited to dinner at the Savoy Hotel and finding out they only had sausage and mash on the menu.

I know iconic is difficult to quantify, but surely it must include a bit of the wow factor. Drive into a supermarket car park in a Range Rover and you're one of 20; nobody takes any notice, other than to moan that it takes up more than its fair share of the parking space. Drive into the same car park in a Ferrari F40… need I say any more?
Brian Beresford
---
Amazed and confused
Your feature on the 100 most iconic cars made for interesting reading and also showed how skewed some people's definition of iconic must be! I was amazed that the Citroën Traction Avant and Jaguar's D Type and XK120 failed to make the cut – but the Dacia Sandero and Skoda Yeti were deemed iconic. Really?
Paul Baker
---
What about this one?
A very interesting article… the most iconic cars ever. Another interesting marque is the Armstrong Siddeley. I own a Star Sapphire 1960 – one of the last produced. It is a very underestimated luxury car. In its day, it was up there with the best that Jaguar and Bentley could offer.
Brian Smith
---
The E-Type effect
With reference to your 'most iconic cars' feature, in seeing that the E-Type Jaguar came third, I was reminded of my late uncle, a vet, who drove an E-Type in the early Sixties.
My father, who was quite envious of the car, asked his brother why he needed to have "such a flash car". My uncle replied: "If I turn up at a farm in an old banger to deal with an animal, the farmer will expect a bill of five bob for my services, but in this little beauty he'll know that he won't get much change from a fiver. It's all about image, old boy." I guess the E-Type did have a certain kudos about it!
Jennifer Weeks
---
Great minds…
Just read through the iconic 100 vehicles feature and was astonished to find that we have owned five of said vehicles, and indeed still own three of them.
We have had two 1971 Ford Escorts and three Toyota Corollas, and we still have a 1971 Volkswagen Type 1 Beetle, a 2009 Skoda Yeti and a 2014 Nissan Leaf.
Just wondering if anyone else has a significant list? Museums are not allowed!
Mike Howles
---
A question of definition?
I do realise that this was mainly an exercise in provoking debate, but I'll bite:
99: Renault Avantime. If you can find a dozen people who recognise it, I'll be amazed.
71: Dacia Sandero. Probably quite worthy, but I've seen one highly spoken of on Top Gear more than once and still couldn't tell you what it looks like.
68: Hyundai I10. Such is its level of invisibility, I had to check whether it said 110 or I10. I could walk past a dozen without noticing.
51: BMW 3-Series Estate. The 3 Series I would have no objection to – it introduced generations of aspirational drivers to BMWs, executive cars and rear-wheel drive. But specifically the estate? No.
35: Steed's Bentley. Maybe the Avengers was bigger than I recall. Five different cars over only three series doesn't suggest that any single one should be an icon, though.
I'd have put the MGB ahead of the Austin Healey, just for sheer weight of numbers and affordability.
The Range Rover? One of the more ridiculous vehicles on the road, completely compromised for a role that few will undertake, and made less relevant for off-roading with each layer of carpet and leather, let alone the risk of damaging such an expensive vehicle.
But the absolute worst aspect of this list? Number 4. The present MINI. Ahead of the original? No. Just no.
The original Mini was the car of the Sixties, driven by everyone rich or poor. It won races, it won rallies, it was the star of The Italian Job and probably the best car chase ever, and it stayed in production basically unaltered for 41 years. Because it is an icon.
The new MINI is a small BMW, unarguably a good car, but its charm comes from looking like the Mini. It's called the MINI precisely because BMW realised the value of the iconic Mini. It cannot come ahead of the original. It's a better car, undoubtedly, but more iconic? Never.
Jon Baker
---
The greener option?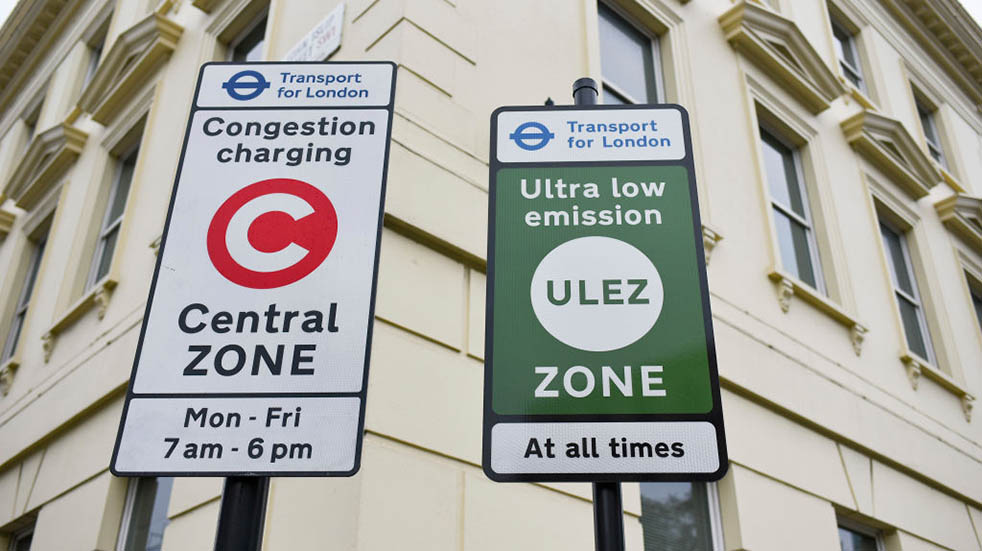 I have a 19-year-old petrol-engined Saab car which, over its lifetime, has cost me around £2,000 a year in depreciation, car tax and repairs – much less than the cost of changing my car every three years under the finance agreements promoted by car manufacturers.
I assume it is not a major polluter, as if I take it to central London it is not subject to the Ultra Low Emission Zone charge, and I'm told it will also run happily on the proposed E10 fuel. The MPG I achieve is not much less than is quoted for the SUVs that are now so popular.
My car has been reliable, has no rust and is not full of distracting, electronic gadgetry to go wrong. If I scrap it, that will generate carbon emissions as components are broken down for recycling where possible or sent to landfill. If I then buy a new car, there will be all the emissions from the manufacture of the steel, plastics and other components; the emissions from the transportation of components (some across the globe from China) to the factory for assembly; the emissions from the cars of the workers going to the factory and from the oil and electricity used to run the factory.
As I am now 70 years old, my annual mileage is quite low, so my Saab may last longer than I will. Would I therefore not be 'greener' keeping my car rather than buying a new or newer one?
Ian Burton
---
Reduced capacity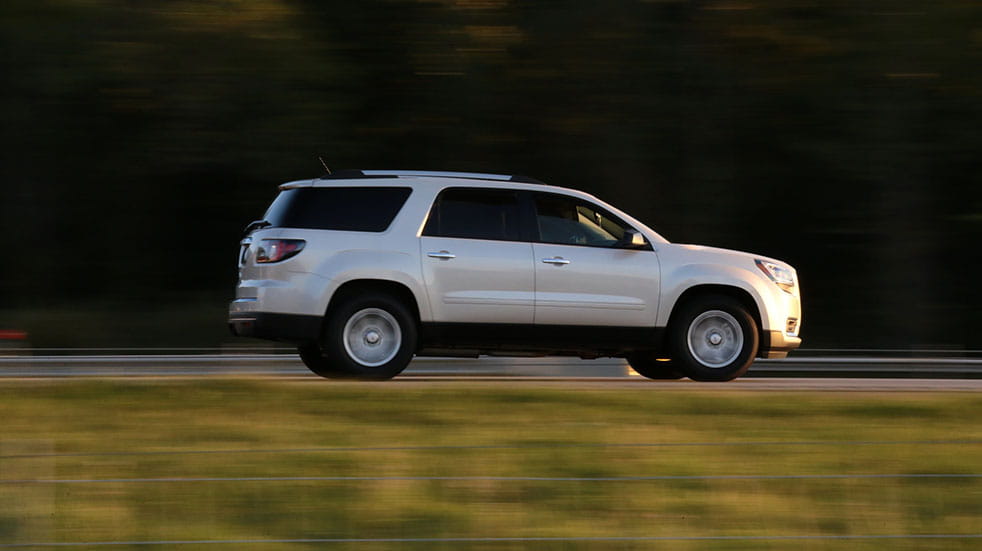 Why doesn't the government ban the sale of all new cars with an engine capacity of over two litres immediately? Nobody actually needs a car with a greater capacity than this, other than to 'pose'. Even cars with quite small engines are capable of speeds in excess of 100mph – but there is a maximum speed limit here of 70mph.
I cannot see the point of hybrid cars for many people who live within a city boundary. I live on top of a hill within a city boundary. Yes, the car would charge a little going down the hill but that would be insufficient to charge the battery enough to get back up again. Until the car had a longer run on main roads, the battery would have to be charged within the city boundary, where we are trying to reduce pollution, using the petrol engine, at pump prices. It would also be using extra fuel to carry the electric motor and battery.
Plug-in hybrids are probably even worse. When used for commuting, they will be using power from the battery, which has been charged from the mains, but also using extra energy to carry the engine. When used for a longer run, they seem to only have a range of 30 to 40 miles before the engine has to take over. In this case, the engine is then having to use extra fuel to carry the electric motor and battery. The adverts on TV showing people in the forest or desert making out that they are being 'green' are very misleading as the chances are they got there using the car's engine and not the electric motor. These adverts ought to be banned.
An all-electric vehicle, charged at home using a solar power installation, would be good for everyday use but these still have a limited range. Our sons both live over 200 miles away, so we would have to be certain of being able to connect to a charging point when we got there. One of them lives in a second-floor flat with no charging facilities, and the local hotels might not have a vacant charging point.
If it takes several hours to charge up a car, how do you ensure that owners move their cars as soon as they have been charged on public charging points to allow others to use the charging point? This could mean unnecessary delays to a journey or change-overs in the middle of the night.
Perhaps if the batteries were standardised, they could be easily changed over at the future equivalent of petrol stations and customers charged for the cost of the power used and the cost of the battery hire.
What are we all to do for the best?
Nick White
---
Odomoter riddle is food for thought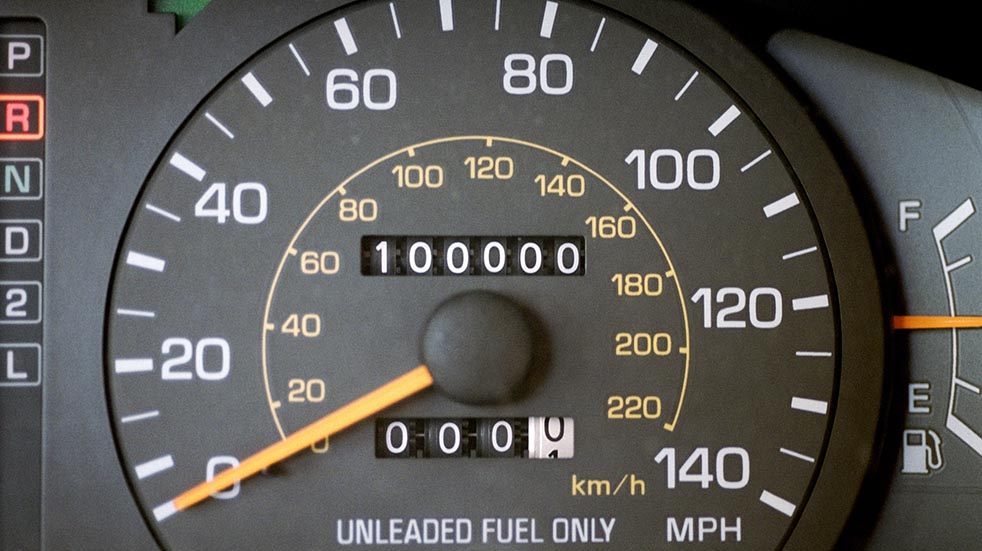 The Use It Or Lose It page in Boundless magazine normally offers suitable challenges to keep the brain active, but in the March/April issue I was further challenged to consider mathematical proof of Mike Milchard's 'Odometer Observation'. Schoolboy maths gives some figures confirming that an increased wheel diameter in the range of 1mm to 6mm will give a corresponding decrease in odometer readings of 1.9 to 11.5 miles respectively.
This raises further questions. Do car manufacturers make the necessary adjustments to odometer and speedo calibration to take account of the different wheel and tyre size options they offer? Is it not true that a mileage-based service interval will be less in actual miles travelled when running on partly worn tyres compared with new tyres?
David Stanford
---
Getting the shakes at Boscombe Down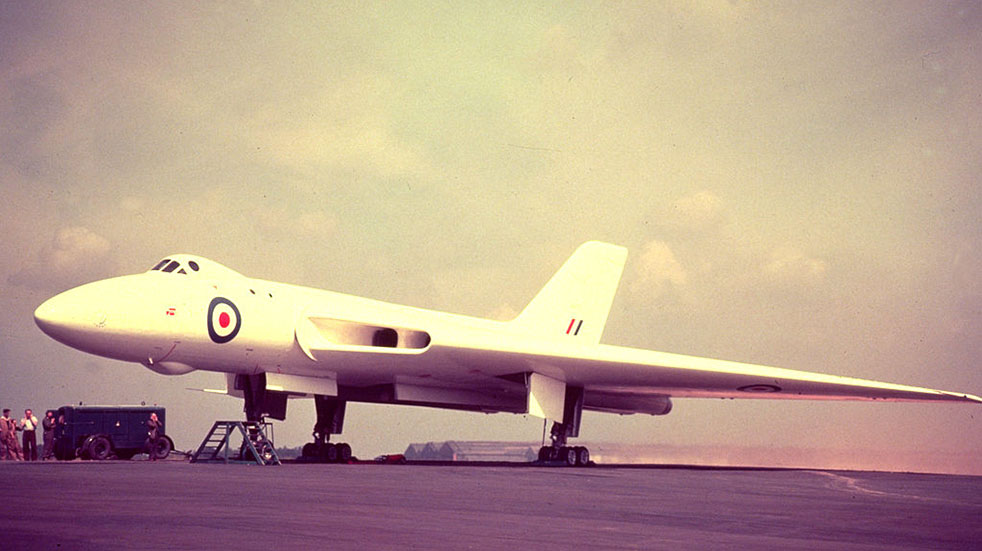 In the March/April edition of Boundless magazine, Bob Neil spoke of the Vulcan flying at Boscombe Down. I lived at Boscombe Down from the age of three in 1948 until 1967. Our prefab was close to the airfield and on the flight path of all the aircraft – civil and military, we had them all.
I grew to know all the different types of airplane from the noise they made, especially on Tuesday and Thursday nights when night flying was practised.
Watching the Vulcan during the day power itself in an almost vertical climb from take-off, making lots of black smoke and shaking my body, was amazing.
Colin Byatt
---
An SUV suits us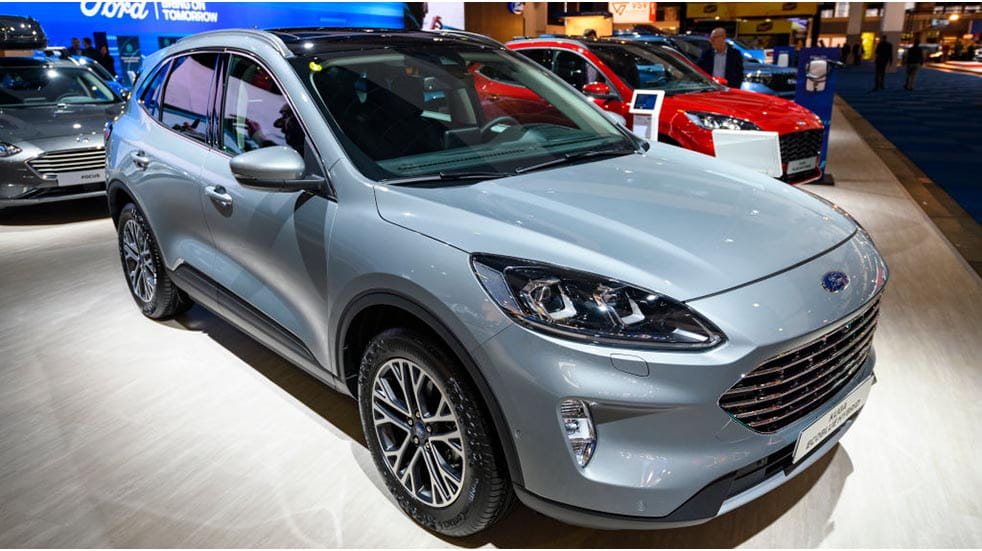 What a pity your correspondent A Duffin didn't keep his remarks on SUV ownership to himself. We changed to a Ford Kuga three years ago, and not for any of the reasons quoted in the piece. We were (and still are) unaware of any tax breaks and any exemptions from safety regulations (are they allowed to reduce a vehicle's safety?). We had no need for any additional space, and didn't get any – indeed, we lost luggage space when compared to our previous Mondeo estate car.
We changed because we are both in our 70s and were finding it tiresome falling into a saloon car and then having to climb out at the end of the journey – an SUV allowed easier access and egress. I know of a number of people who have changed to SUVs, and all for similar reasons to ourselves. None has commented on the supposed advantages quoted by Duffin, and all comment on the loss of space, but none would change back.
Bernard Adams
---
Weaning us all off fossil fuel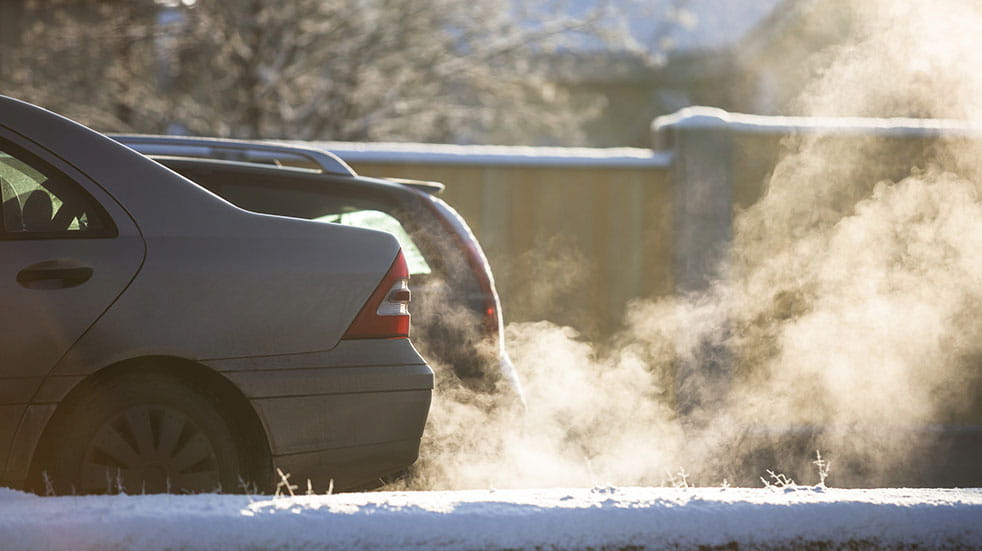 The government has set its target to remove petrol and diesel engines. As someone who runs, walks and cycles, I can't wait – I can smell the fumes of some of the more polluting vehicles as they pass me by. Yet it seems to me that the solution is not such a hard one. To wean us off our petrolhead habit (which I confess, I have too), two measures would make all the difference.
First, emissions are already tested at the annual MOT. So, create a simple, sliding exponential scale for vehicle tax (ie make it eye-wateringly unattractive for owners whose cars are found to emit the worst pollutants). Secondly, gradually ratchet up petrol and diesel tax each year, and use the revenue for electric and hydrogen charging points and green energy research. You can still drive your old diesel van or 1960s gas-guzzler, but it'll be expensive!
Easy? Yes, but I guess that ignores the pressure from voters, specialist car owners and the haulage industry.
Jos Creese
---
Is this discrimination?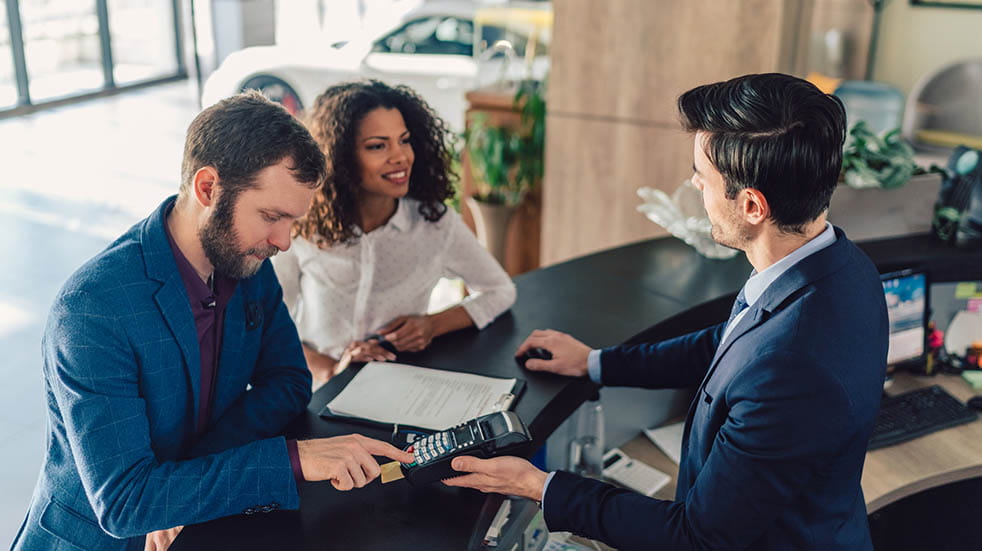 Is anyone able to tell me why car-hire companies require a DVLA Licence Summary only from British licence holders? At Heathrow, I raised this question when I was charged £5.45 for a call to DVLA when the Australian at the next hatch was not, nor the middle-eastern gentleman in the queue. The lady at the counter reiterated that only British licences need this action – surely that's discrimination?
As I toured Australia and New Zealand, hiring cars (from the same company), there was no such requirement, neither do I recall it being needed in South Africa. The data we supply is not held on foreign driving licences either, so why do they not have to go through the same charade?
M T Whitbread
---
Shocked by these hybrids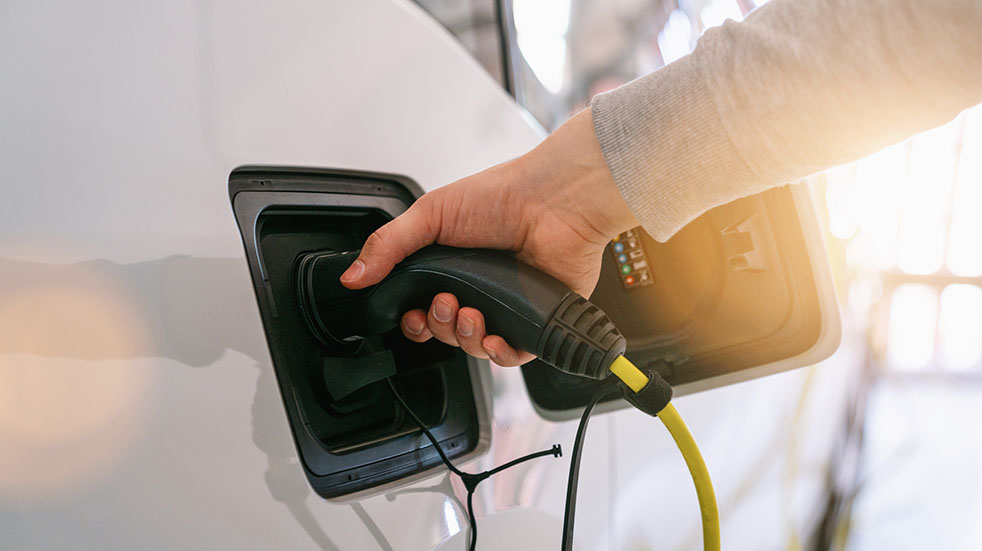 While I agree with and support the need to reduce vehicle emissions, I am not convinced that the current dash to electric vehicles is the full answer. I have concerns regarding the capacity of the electric distribution network, the ability of tenement dwellers to charge and the use/availability of scarce rare metals, etc. However, I have recently seen adverts for the new Lexus self-charging hybrids.
This shocked me and seems to be the worst of all worlds. Not only do these large cars have to haul around the weight of both a 3.5L V6 petrol engine and a suitably large battery and electric motor, but with the petrol motor charging the battery when running, all the energy is essentially going to come from burning fossil fuels. How on earth can this be badged as an environmentally friendly move? It sounds like one of the biggest marketing con tricks for a long time.
It seems to me the only logic to this type of vehicle is to allow those with enough money to buy one to cheat on city-centre low emission zones entry. The sooner the government takes a sensible stand on this sort of faux approach to reduce greenhouse gases, the better.
Fraser Menzies
---
Offset flaw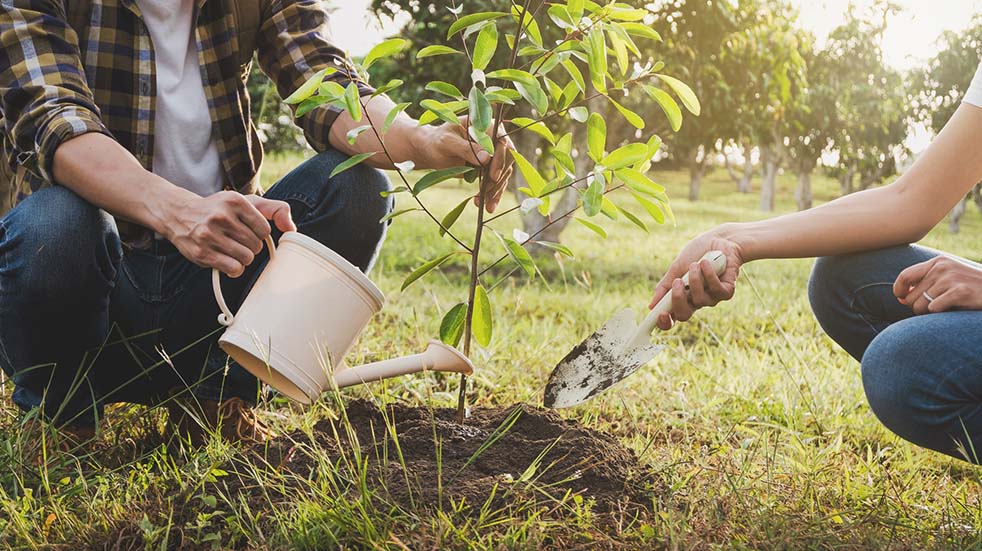 Planting a tree to offset our fossil-fuel combustion is a fallacy. It will only absorb carbon for the lifetime of the tree. When the tree rots or burns, the carbon will return to the atmosphere as greenhouse gases.
Peter J Taylor