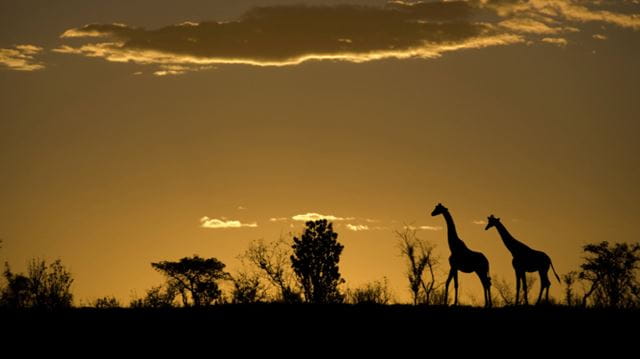 From snorkeling with stingray in the Caribbean to riding in a luxury train carriage across Peru, here are four holidays that promise a memorable experience
A cruise around the Caribbean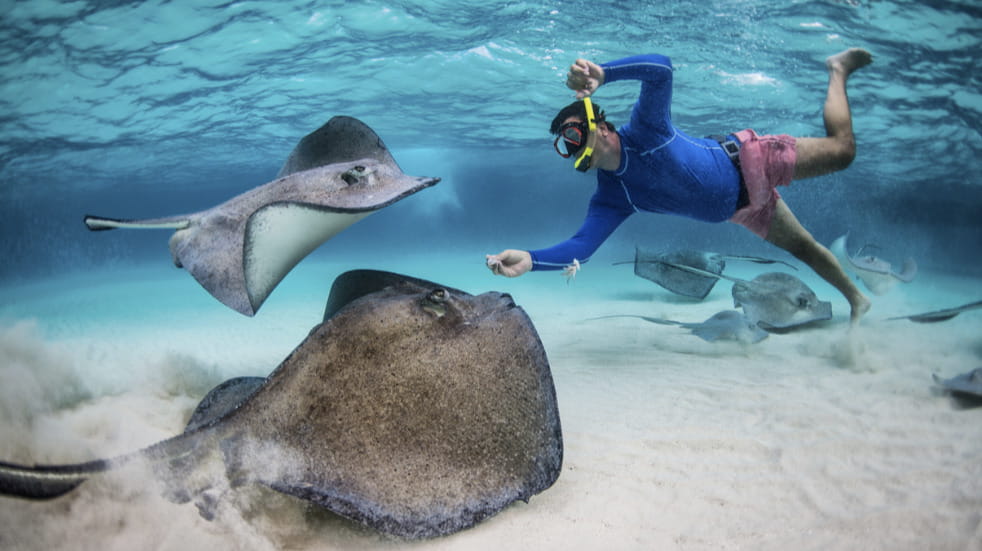 Azure waters, coral reefs, white beaches and beautiful lagoons – it's almost as if the Caribbean was created for cruising. This tropical paradise is home to more than 7,000 islands, all with their own distinctive flavour. The islands are perfectly positioned so that cruise ships arrive at a new port most mornings. One day you could be snorkelling with stingrays in the Cayman Islands, another diving among the shipwrecks off Grand Turk, zip-lining over the rainforest in St Lucia, visiting plantation houses in Barbados, sipping rum cocktails in Jamaica, or swimming with pigs in the Bahamas – yes, pigs!
Throw in the super-friendly locals, the laid-back vibe, sunshine and blue skies, and a wealth of ships and itineraries to choose from – year round – and it's no wonder that Caribbean cruises are on so many travellers' wish lists.
A luxury train journey in Peru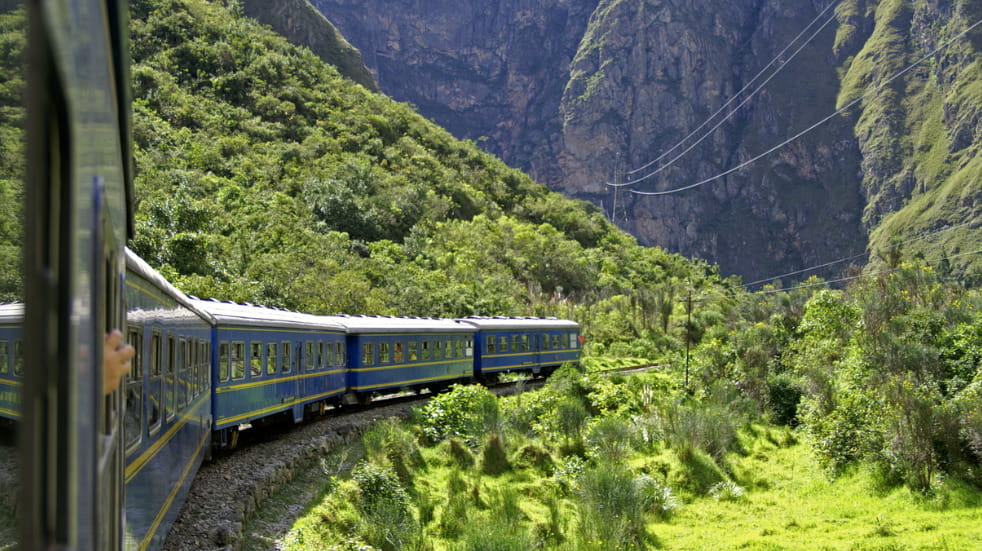 Be one of the first to experience the Andean Explorer, the new luxury train journey in Peru. It's the latest iconic adventure from Belmond, the hotel, train and river cruise company, which is famous for operating the legendary Venice Simplon-Orient-Express and the British Pullman. South America's first luxury sleeper train, the Andean Explorer will take you on a journey winding through the Andes, with views of snow-capped mountains, majestic lakes and herds of alpacas and llamas grazing on the dramatic plains.
Take in this spectacular scenery from the comfort of an elegant carriage, or while sitting on the outside terrace on the observation car which, by night, becomes the social hub of the train with live Latin music and exquisitely-made Peruvian cocktail, the pisco sour. En route you'll stop for a private tour of the floating islands on Lake Titicaca, the highest navigable water in the world, and have a delicious lunch on a private beach with views across to the glacial peaks of La Paz, Bolivia, and lots more.
A cultural tour of China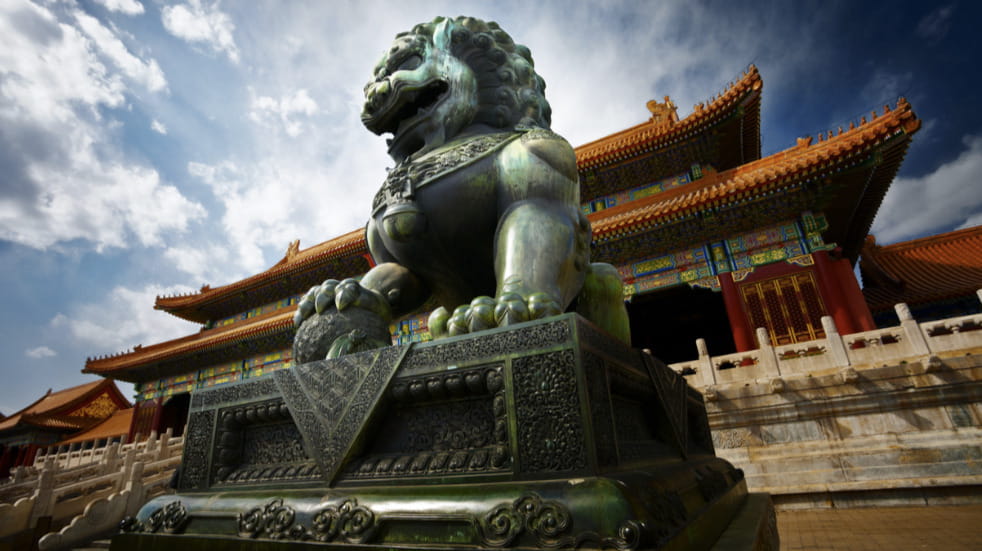 Delve into the cultural treasures and exotic flavours of China, a mysterious and captivating destination that only opened up to tourism in the 1980s. Peaceful rice fields, forest-covered mountains, ancient monasteries, pristine palaces and sprawling, modern cities, China takes diversity to extremes.
An organised tour is the perfect way to explore this fascinating part of the world, especially if you're travelling solo, allowing you to experience all of its highlights. Immerse yourself in the cultural wonders of Beijing, walk along the Great Wall – or see it from a cable car above – marvel at the Imperial Palace at the Forbidden City, gawp at giant Buddhas, stroll through classical gardens and along canals lined with sweeping willows, watch rural life unfold as you cruise along the mighty Yangtze River, sip jasmine tea in the tea houses of Chengdu, soak up the vibrancy of Shanghai and, of course, feast on China's fantastic cuisine.
City and safari break in South Africa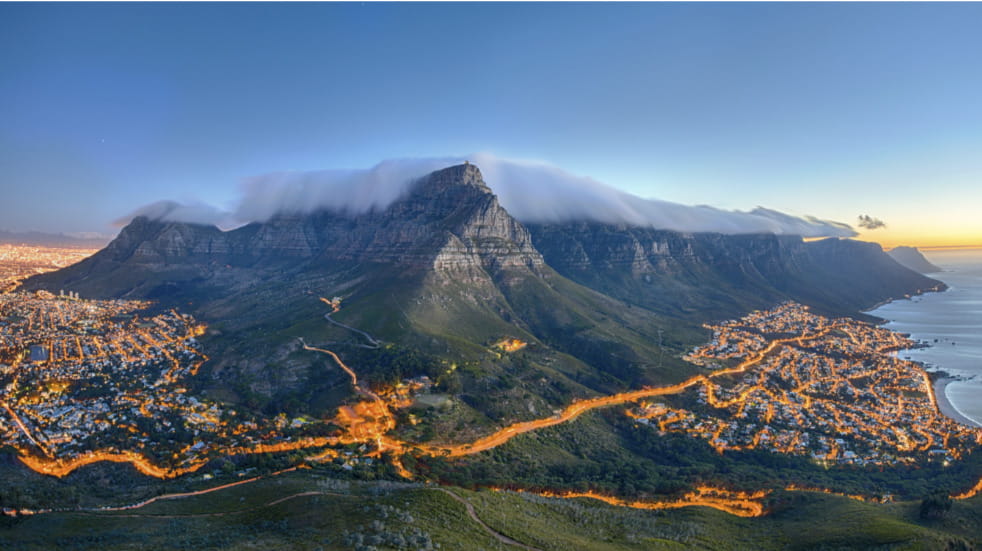 Home to arguably one of the world's most beautiful cities, excellent game reserves, perfect beaches, and fine wines, South Africa promises a truly memorable holiday experience. Better still, the favourable exchange rate makes it great value for money, too. An escorted tour means you'll see the best this nation has to offer. No visit would be complete without at least a few days in Cape Town, a beautiful waterfront city framed by the much-photographed Table Mountain.
Here, you can take a tour of Robben Island, where Nelson Mandela was held captive for 27 years, or visit Kirstenbosch National Botanical Garden, where birdwatchers and nature lovers come from all over the world. Most visitors take time to drive the scenic Garden Route and treat themselves to a wine tour, or two, but perhaps the highlight of any trip will be a safari.
The Kruger National Park is one of the best places to spot wildlife. Guided by expert rangers, you'll set off on your game drive at sunrise or sunset in search of the Big Five (buffalo, elephant, rhino, lion, and leopard), and at night you'll dine under the stars and sit around a roaring camp fire, sharing stories of the breath-taking landscapes and exciting wildlife encounters.