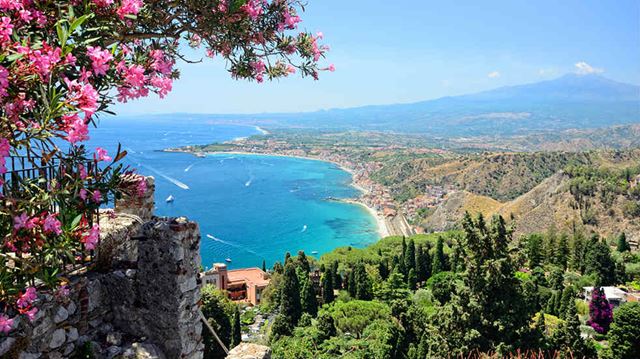 Sicily might be just off the southern tip of the Italian mainland but it's got an identity all of its own. It's not surprising when you consider its colourful history, occupied not only by the Greeks and the Romans but also the Normans, Phoenicians, Saracens and the Spanish, all of whom left their mark on the island's culture, cuisine, language and architecture. Its landscapes are also unique, dominated by the majestic, often snow-capped Mount Etna, the largest active volcano in Europe whose eruptions have created a distinctive natural environment. Sicily is blessed with rolling valleys, olive groves and vineyards, ancient caves, forests, over 1000 miles of pristine coastline, with golden sandy beaches and rugged rocky outcrops, and its own exotic archipelago to explore. The unspoilt volcanic Aeolian Islands, off the northeastern coast, provide even more treasures to explore and, along with Mount Etna, are among Sicily's seven UNESCO World Heritage sites.
Things to see and do
Nowhere better reflects Sicily's melting pot of influences than its capital, Palermo, for thousands of years the meeting point of important Mediterranean trade routes. Its historical highlights include the church of La Martorana with its 12th-century mosaics, and the Capella Palatina in the Palazzo Reale, designed in 1130 by Sicily's King Roger II and with glittering gold mosaics and marble floors. In Monreale, a hill-town just outside Palermo, the Gothic cathedral is also home to yet more amazing mosaics. For something more modern, head to the Palazzo Riso, Palermo's contemporary art gallery.
Equally as enchanting is the seaside resort of Cefalú, the backdrop to some of the most memorable scenes in the gorgeous Italian film Cinema Paradiso (some of which was also filmed in Palermo). Perhaps the island's most admired spot, though, is Taormina, perched high above the sea on a rocky promontory, whose Greek Theatre is one of Sicily's most fascinating historical monuments. The views from here are breathtaking.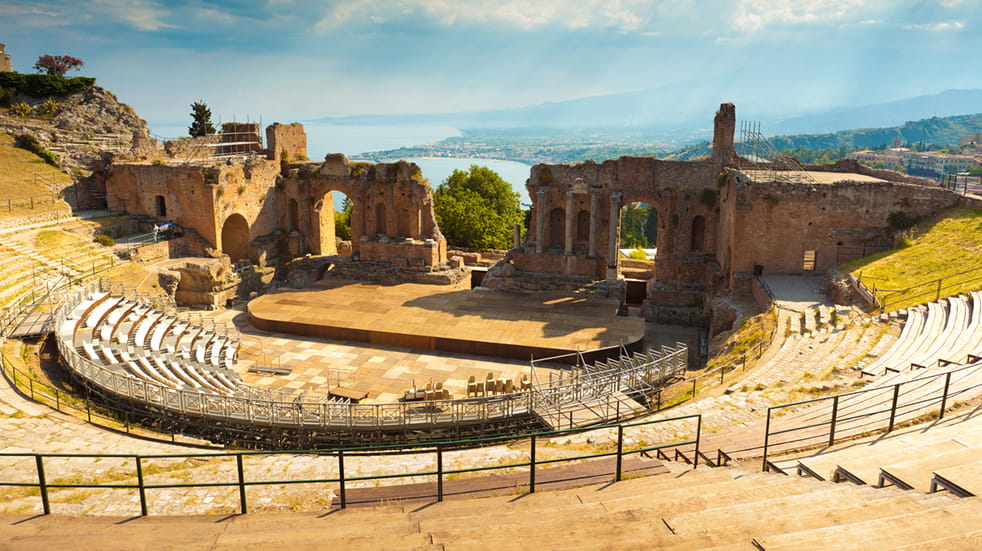 Don't miss Mount Etna
Take the chance to get close up to Mount Etna. Take a guided tour by coach to 1,900 metres and then, if you want to climb higher towards the summit, you can take a four-wheel drive minibus. There's also a cable car from Rifugio Sapienza. Another must-do is a day trip to some of the Aeolian Islands. Stromboli is perhaps the most dramatic, particularly at sunset when you can see the trail of smoke from the lava flow.
Cuisine of Sicily
Thanks to its rich history and fertile land, Sicily has one of the best regional cuisines in the Mediterranean. You'll feast on fresh sardines,anchovies, swordfish and prawns and succulent lamb and pork. Inspired by the Arabs, one of the favourite traditional Sicilian dishes is pasta con le sarde, a delicious pasta with sardines, wild fennel, saffron, raisins, and pine nuts. The island is also known for its citrus fruits and grows most of Europe's blood oranges.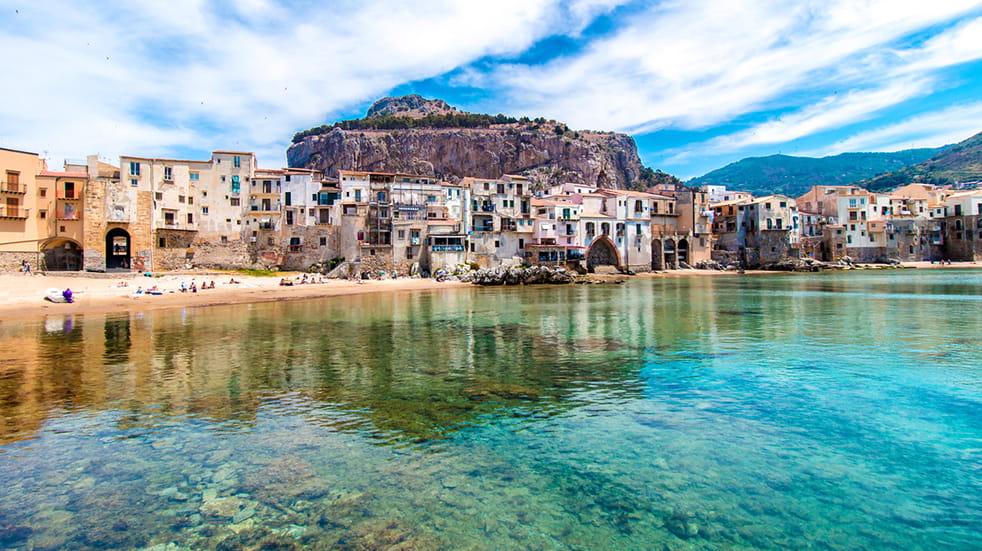 Expert tips for visiting
If you don't like the heat, or crowds, avoid July and August when temperatures can soar and most Italians take their holiday. Late April to June and September to October are the perfect times to visit when average temperatures are in the 20s rather than the 30s. Like many parts of Italy, driving in Sicily is not for the faint-hearted, particularly in its larger towns and cities, so stick to a small escorted tour with experienced drivers.
Take me to Sicily
Explore Sicily on
Jules Verne's Treasures of Sicily tour
, 7 nights from £1095.