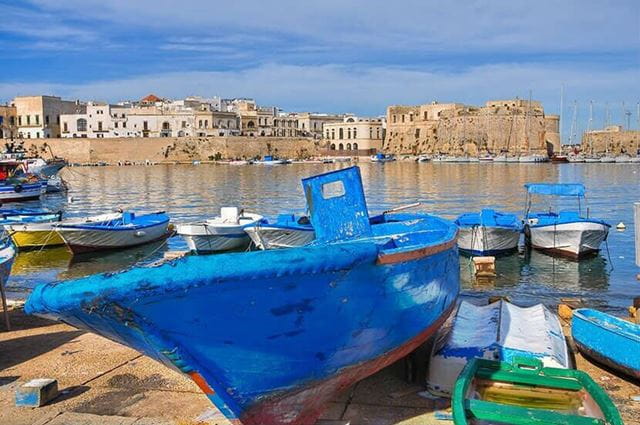 ---
For gastronomes: Gallipoli, Puglia (main picture)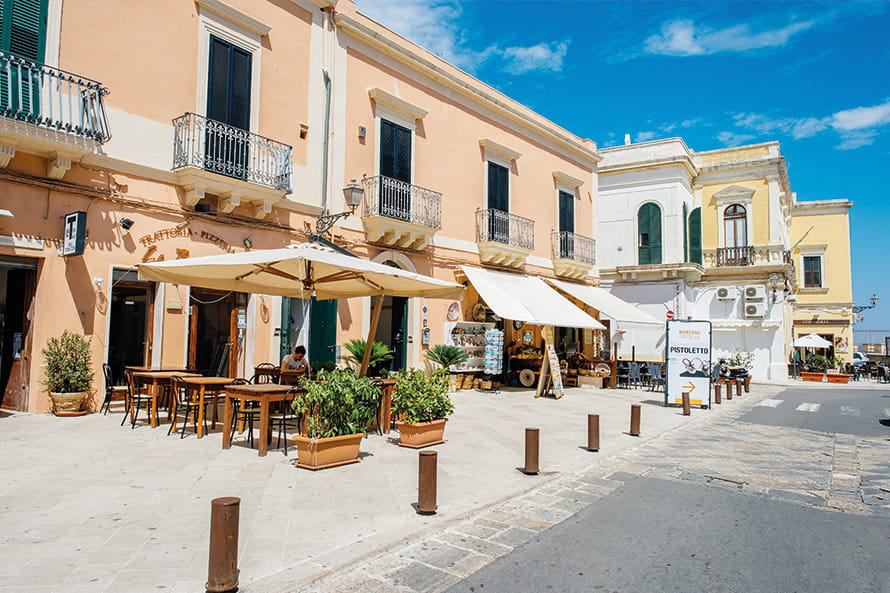 The word about Puglia's utterly delicious cucina povera is well and truly out, and understandably so; with its emphasis on dairy- and meat-free healthy fresh produce we don't even get here, the southern Italian province is a paradise for fish lovers, vegetarians and anyone who loves great food.
Local specialities include cima di rape, loosely translated as turnip tops, but actually a kind of sprouting broccoli; and pure di fave e cicoria, dried broad beans pureed with bitter greens.
Lecce and Ostuni are well-known bases from which to sample the area's best food, but for our money, and to escape the crowds, the place to head is Gallipoli. This west-facing little fishing town on the Gulf of Taranto is a delight.
Its old town centre is on a tiny island connected to the mainland by a 17th century bridge and its eastern flanks give it the look of Dubrovnik, thanks to impressive fortified walls dating back to the 14thcentury.
Each morning you can go down to the docks and buy fish straight from the boats, or just head down to Spiaggia della Purita, the town beach. (See top picture) This entire coastline is filled with pretty beaches lapped by clear, calm waters, and if the classical Baroque centre of Alezio isn't fanciful enough for you, Lecce is just a half hour's drive away.
Get there: Frequent flights from the UK to Brindisi, just under an hour's drive from Gallipoli.

---
For a Victorian treat: Hyères, France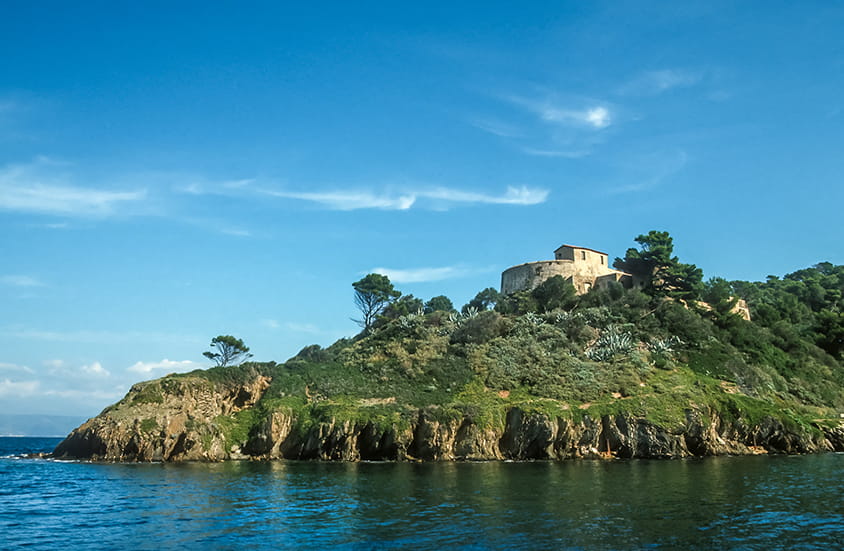 The Victorians knew a thing or two about discovering hidden gems, and Hyères, in the Var region of Provence, is one that benefitted beautifully from their patronage.
Led by Queen Victoria herself, luminaries as diverse as Aldous Huxley, Robert Louis Stevenson, Edith Wharton and later, artistic leading lights like Man Ray, Giacometti, Picasso, Jean Cocteau and Jean Marais, came to luxuriate in opulent houses and oriental-style villas set amid the palm-lined streets of pretty Hyères.
The town still has all the old-fashioned charm of the Belle Epoque, and a sweet medieval quarter too, whose twisting and turning old streets and lanes stretch up the hillside to the magnificent Villa Noailles, where Bauhaus/Cubist/De Stiijl motifs and a permanent exhibition dedicated to its founders and patrons make for a fascinating tour.
And just six miles away, a 400km coastline can be explored via 250km of coastal paths and the island national park Port-Cros: here, divers and snorkellers can find underwater signs telling them the names of the fish and marine life in and around the underwater caves here.

Getting there: Regular flights to Toulon-Hyères Airport from London Stansted or City
---
For lovers (and haters) of Barcelona: Valencia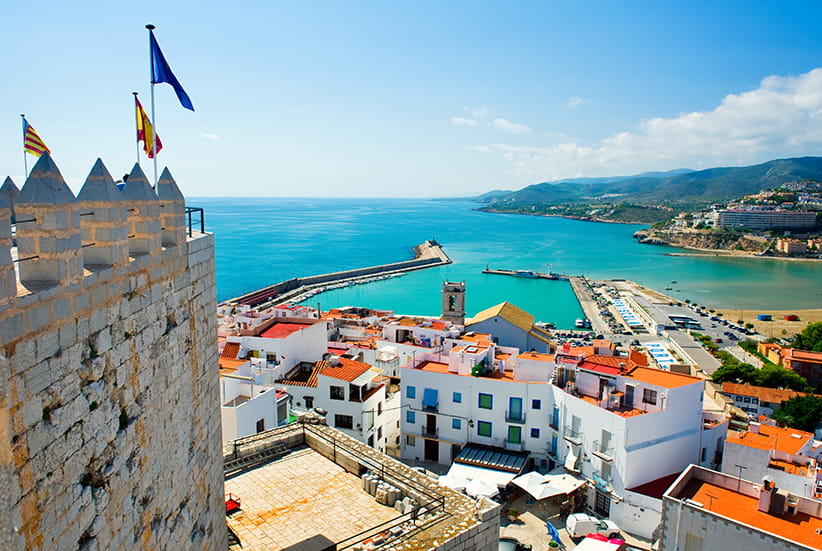 Spain's third city, Valencia, sits 180km south of Barcelona, giving it a traditional Spanish feel that's rooted in Moorish and Aragonese history. Its size makes it a friendly, accessible city – its population is less than half that of Barcelona – but it punches well above its weight in terms of attractions.
The most impressive of these is undoubtedly the spectacular Cuidad de las Artes y las Ciencias arts and science park. This includes an interactive museum, Europe's biggest marine park/aquarium, a planetarium, giant pools, fountains and terrace cafes, all within an 8km-long city park.
Next to it, huge sandy beaches are backed by paella restaurants galore; the lovely old fishermen's quarter, El Cabanyal, sits directly behind Las Arenas Beach to the north of the port.
There's more, so much more: the great Museo de Bellas Artes… the rice paddies of Albufera Park and lagoon south of the city… the Museo Nacional de Céramica… and discovering it all is a total joy.
Getting there: Easyjet and Ryanair fly daily to Valencia from Gatwick and Stansted respectively.

---
For history fans: Weimar and Thuringia, central Germany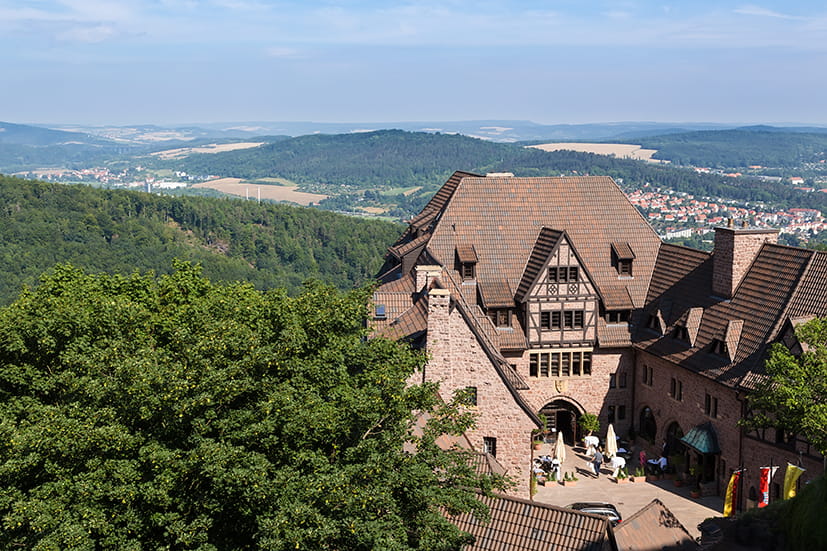 You'd be forgiven for never having heard of the huge Hainich National Park and its remarkable Canopy Walk or even Thuringia, the German state that it's in. Yet this central German region of dense forests and medieval towns is home to a huge number of historical sites.
There's the picturesque town of Eisenach, birthplace of JS Bach; Wartburg Castle, where Martin Luther translated the New Testament into German; Erfurt, home to the imposing baroque fortress of Zitadelle Petersburg; and Weimar, home to a roll-call of cultural A-listers like Schiller, Goethe and Liszt.
The town is still most known as the centre of the Weimar Republic of the 1920s and 1930s, noted for everything from the Bauhaus architecture movement to the birth of Nazism via wheelbarrows full of cash during the Great Depression. Seven miles outside Weimar, the Bunchenwald Memorial, commemorates the Third Reich's largest and longest-operational concentration camp.
In all, it is a fascinating region, taking in both these sobering landmarks as well as the very best of Germany – beautiful woods, picturesque old towns and a rich cultural history.
Get there Germania Airlines fly twice-weekly from London Gatwick to Erfurt-Weimar. flygermania.de/en.
---
For art fans: Yorkshire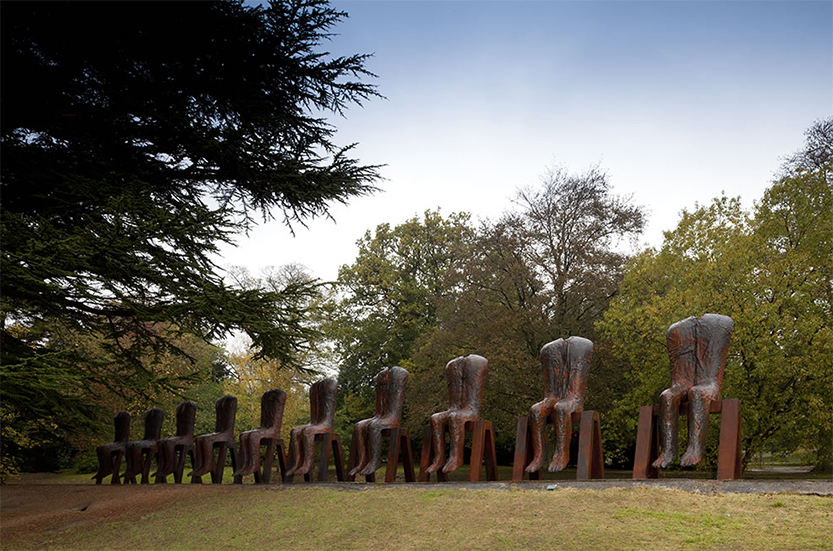 Yorkshire is rightly known for its Moors, Dales and glorious coastline, but it also has an impressive art scene, with Leeds at the heart of a very different trio of wonders.
Within 30 minutes of the city lies the Yorkshire Sculpture Triangle, comprising the Henry Moore Institute, the Hepworth Wakefield, and the Yorkshire Sculpture Park (pic above).
British artists figure large in the permanent and temporary exhibitions held at all three, from the obvious big-hitters – Moore and Hepworth of course, but also more recent artists like Yinka Shonibare and Andy Goldsworthy – to engaging but less well-known talents like Linder, Garth Evans and agricultural engineer John Fowler.
Basing yourself in Leeds for a weekend offers not just easy access to these, but also the Leeds Art Gallery, described by the Times as having 'probably the best collection of twentieth-century British art outside London'.
It's just one of the many pleasures in a city that doesn't have to try too hard to win the hearts of its visitors; check out the revamped Corn Exchange, the cosy Kirkstall Bridge Inn, or the glorious Art Deco Hyde Park Picture House and you'll just begin to scratch its surface.