Whether you're on a day trip from Portsmouth or a week-long holiday, get information on the best attractions and events you can enjoy as you explore the Isle of Wight.
---
Into the wild
The Isle of Wight has everything you need to immerse yourself in all that Mother Nature has to offer, for avid explorers and nature newbies. You can walk around the entire island on the Isle of Wight's Coastal Path and enjoy its beautiful beaches along the way. The island currently has three award-winning beaches: Springvale, Shanklin and Seagrove.
Visit Shanklin Chine, a haven for rare plants and animals, including the red squirrel. While the gorge is enchanting during the day, we recommend seeing it by night when, during the warmer months, the Chine is illuminated in pinks, blues, reds, and greens for a truly ethereal experience.
You can't miss The Needles, three distinctive stacks of chalk that rise like jagged teeth out of the sea. For the best views, take the chairlift from the top of the Alum Bay cliffs and back. And every Thursday this summer they're open late, with pyrotechnics, games and live music. History buffs should check out The Old Battery, a Victorian coastal defence site.
---
For the pistonheads
Put the pedal to the metal at the Isle of Wight's only all-weather karting track and race your friends and family. We recommend visiting on Sundays 3-6pm to enjoy 'unlimited' karting.
Sit back and let somebody else drive at the Isle of Wight Steam Railway. Take a ride in Victorian and Edwardian carriages as you're pulled along behind one of the beautifully restored steam locomotives.
On a trip to the Bembridge Lifeboat Station, you can enjoy an interesting talk from one of the guides and learn about the station's history.
---
Dinosaur diversions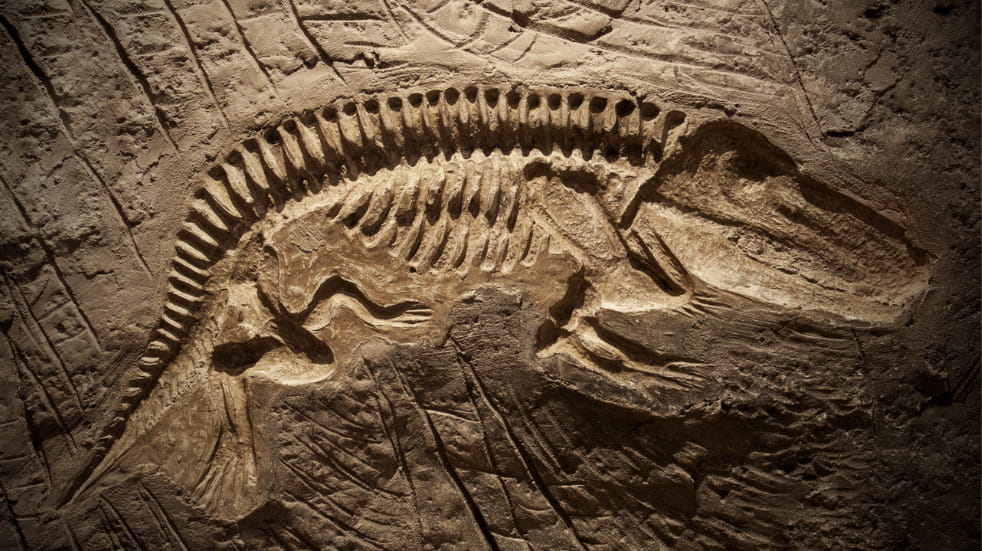 Known as the 'Dinosaur Isle' by palaeontologists, the Isle of Wight is second only to Dorset when it comes to the UK's cretaceous fossil finds, so there are plenty of dino-derived activities on offer. Budding palaeontologists will enjoy guided fossil walks, dinosaur footprints and undertaking their own hunts on Compton Bay or Yaverland beaches.
If you prefer your dinosaurs served up in a Jurassic World-esque scenario you can meet life-size models in a recreated landscape at Dinosaur Isle, or enter 'Area 5' at the award-winning Blackgang Chine, the UK's oldest theme park.
---
Culture trip
If you're hoping for a big dose of culture from your trip to Isle of Wight, you won't be disappointed. From stand-up comedy to tribute acts and West End musicals, Shanklin Theatre has a whole host of shows on throughout the year: highlights coming up include comedians Joe Pasquale on 29 August and Ross Noble on 15 September, and a '70s Jukebox evening with Jimmy Osmond on 18 September.
Want to find out more about local history? We recommend a trip to Carisbrooke Castle, one of the Isle of Wight's most important historical sites. During the Civil War, it was used principally as a prison for important royalists, including Charles I until 1648, when he was moved to England before his execution in 1649.
Fancy something a little lighter? Visit Dimbola Lodge and learn about the life and works of Julia Margaret Cameron, a famous Victorian portrait photographer, credited with taking the first photographic close-up portraits.
---
Island flavours
Of course, the Isle of Wight has a wealth of seafood on offer. Try The Little Gloster – the family-run restaurant's menu changes almost daily and includes a number of Scandinavian-inspired dishes made with fresh seasonal produce and wines sourced from small, artisan growers.
If you want to sample some of the local wines, Rosemary Vineyard offers free guided tours every Saturday, Sunday, Monday and Tuesday. See how the wine is produced and sample some of their products, from fruit juice to cider, liqueurs and wines.
And what seaside holiday would be complete without ice cream? The Isle of Wight Ice Cream Company has a number of outlets across the island, and has recently joined forces with Minghella Ice Cream. The dairy ice cream is produced less than two miles from where the fresh milk is sourced from; pop in for a scoop, or try a sorbet.
---
With your Boundless membership you can save on your ferry trip and car hire to get you around the island. Find out more about the benefits of membership.