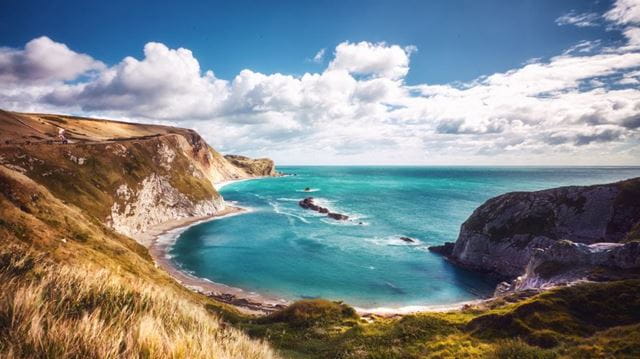 Whether you're an avid hiker, scenery seeker, history buff or beach bum, the south-west coast has something for you (and your partner).
The wild cliffs, sandy beaches and vast blue skies of Cornwall, Devon and Dorset are undeniably romantic, having inspired generations of authors, poets and musicians. We've taken a look at some of the most memorable spots in this area that together make up the ideal itinerary for a couples escape. From Penzance to Bournemouth join us for a journey that takes in historic castles, fishing towns, breathtaking beaches, grand hotels and truly unbeatable vistas.
---
See a historic castle in Penzance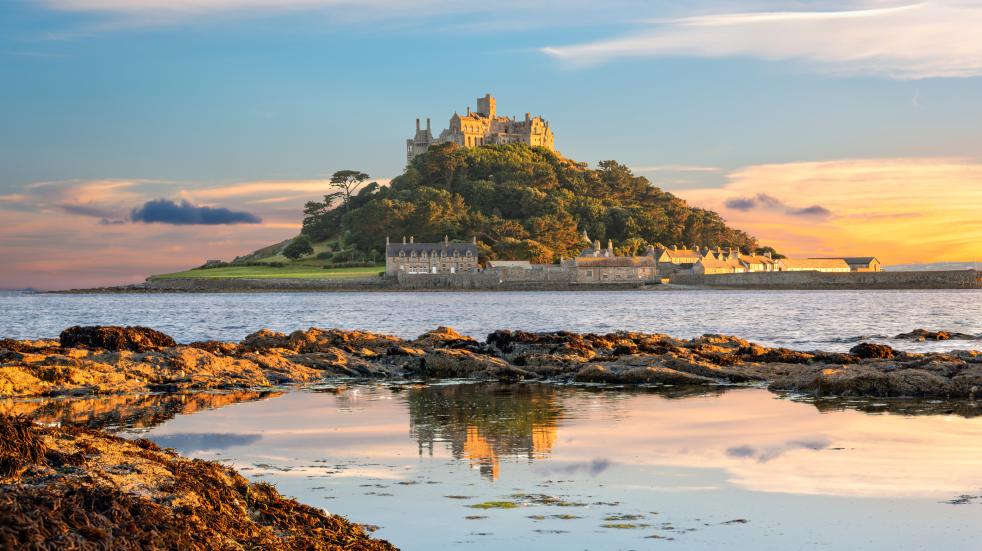 While not necessarily the first place you might think of for a romantic escape, Penzance's historic harbour has a salty, sea-blown beauty that seems far more authentic than many of Cornwall's more polished-up and gentrified ports. Its alleys and arcades have a certain ramshackle charm, while the town's seaside Victorian promenade is ideal for a sunny-day stroll. And the jewel in its crown (well worth a visit on its own) is Saint Michael's Mount, a tidal island occupied by an arresting 14th-Century castle that's only reachable via a causeway at low tide.
---
Visit independent shops in Polperro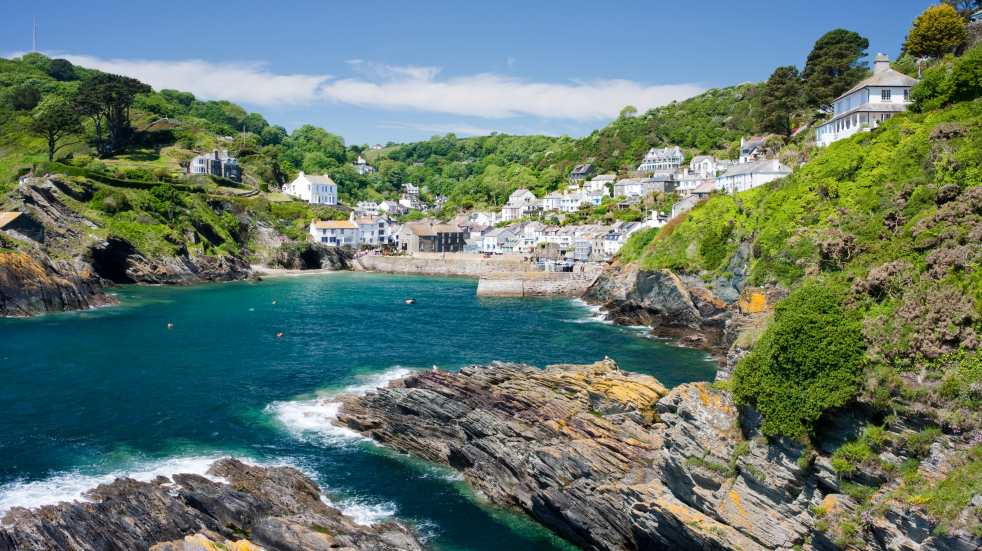 Polperro, is easily one of Cornwall's most beautiful towns, nestled in a ravine; it is perhaps prettiest during the summer but worth a visit any time of year. This former fishing village is concentrated around a small bay, and is known for its steep narrow alleyways that reward those willing to climb with spectacular views of the village and its surroundings. And all that walking will no doubt work up an appetite that – thanks to the area's numerous cafés and restaurants – will be sated in style. Finally, before you move on, make sure to take a peek inside some of Polperro's many independent shops selling locally made artwork, pottery, jewellery, souvenirs and more.
---
Sun yourself and take a dip at Hope Cove Beach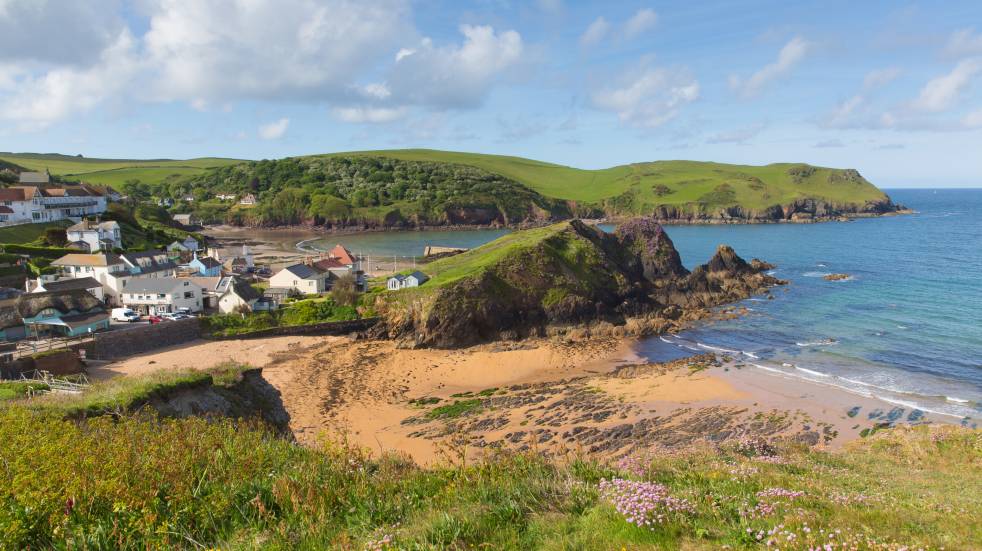 Leaving Cornwall behind, the next stop on our south west coast journey is Hope Cove, a pair of sandy beaches located in the South Devon Area of Outstanding Natural Beauty (AONB) in Salcombe. Both are easily accessible and ideal for a summer swim with seasonal lifeguards and water quality that's been classified as outstanding. Mouthwell Sands, in particular, is ideal for sandcastles, sunbathing, and exploring the rockpools thanks to its combination of sandy and rocky areas.
---
Do some fishing boat watching in Dartmouth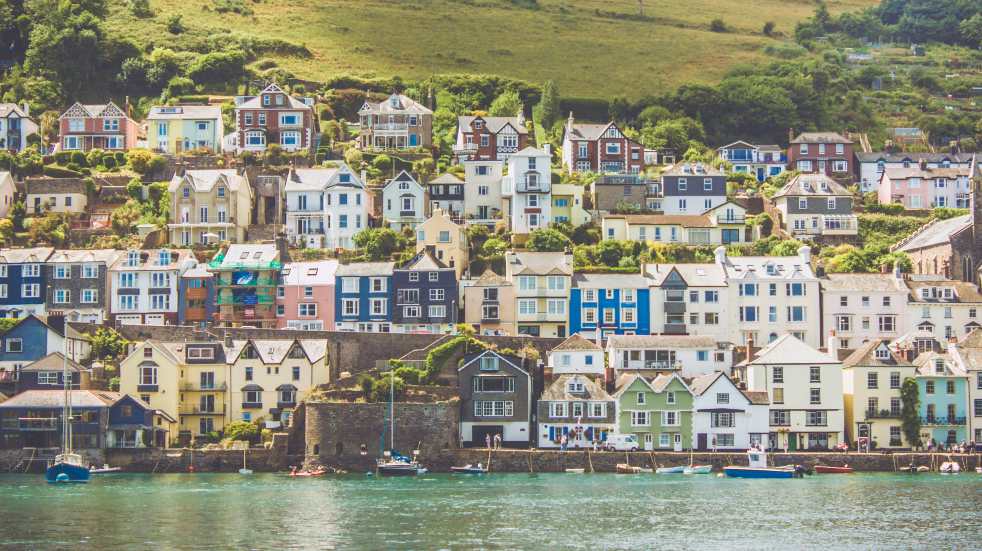 Also situated in the South Devon Area of Outstanding Beauty, Dartmouth is located on the western side of the River Dart estuary. Just a few miles from the Dartmoor National Park this pretty seaside town is a perfect base for exploring this part of Devon. The bustling waterfront is populated by colourful houses and its numerous cafés and restaurants provide great spots from which to watch boats as they pootle in and out of the harbour. Dartmouth Castle and Dartmouth Museum also provide glimpses into the town's distant and romantic history, while Coleton Fishacre House will transport you to the elegant 1920s for an afternoon.
---
Find a fossil in Lyme Regis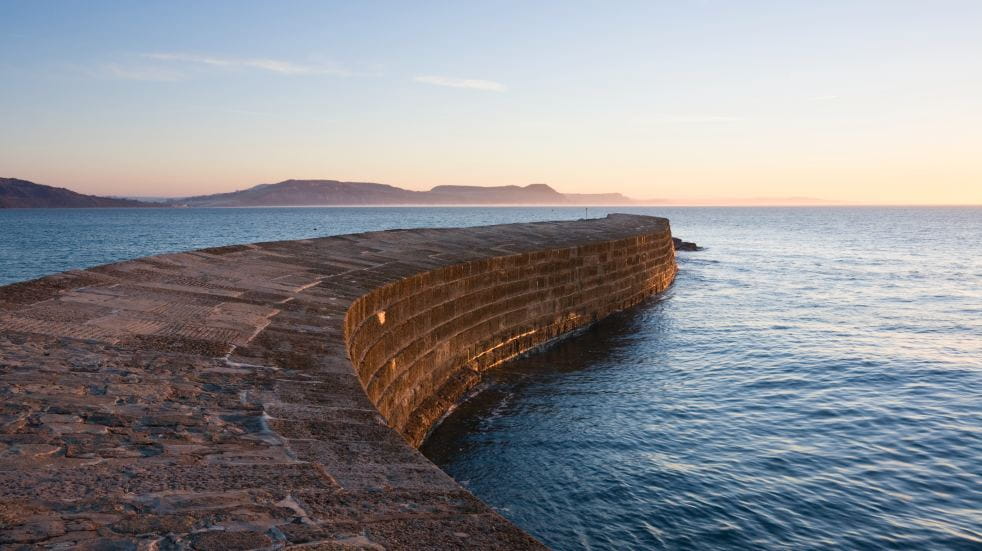 Continuing along the coast to Dorset, our next stop is Lyme Regis, the fossil capital of the UK that's sometimes known as the "Pearl of the Jurassic Coast." Recently immortalised on the silver screen in the Kate Winslet film Ammonite, this gorgeous seaside settlement is home to crumbling cliffs and sandy beaches, pretty B&Bs, independent shops, and plenty of excellent sea-to-fork eateries. Historic with something of a contemporary twist, Lyme Regis is a terrific destination for couples looking for a long-weekend blast of salty-fresh, small-town coastal charm.
---
See some impressive geology in Lulworth Cove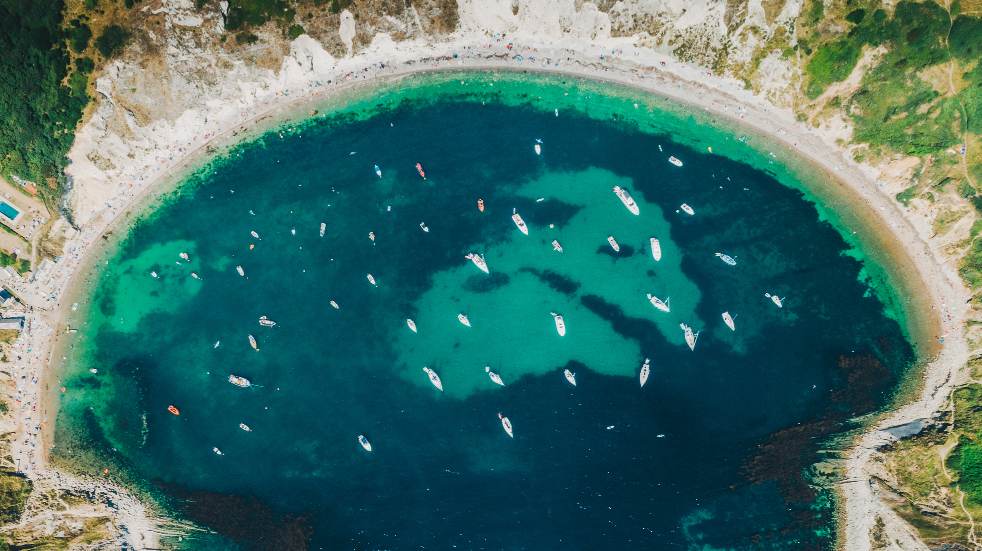 Lulworth Cove is another must-see on the Jurassic Coast, with its white pebbled beaches, easy access, and turquoise seas making it a perennial favourite summer destination. Lulworth Cove and nearby Durdle Door are renowned as some of the greatest geological landforms in the country, attracting over 500,000 people each year and it's easy to see why. Keep in mind however, its popularity means the area can be quite crowded during peak season (May–September), so if you're visiting at this time it might be worth considering a boat tour to beat the crowds and get a unique view of this impressive slice of coast.
---
Explore miles of golden beach at Bournemouth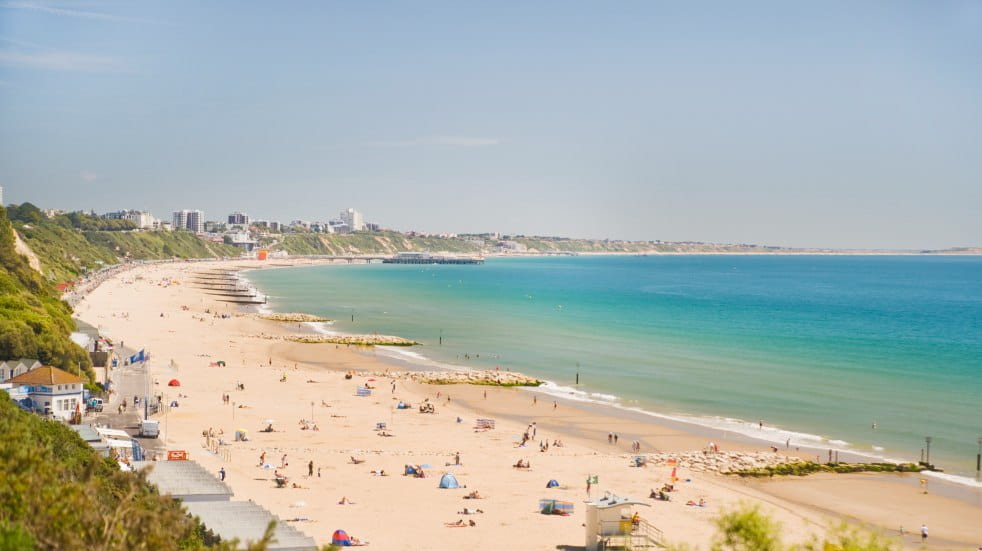 The highlight of Bournemouth is undoubtedly the magnificent 7-mile stretch of fine sand that had lured holidaymakers to the town since the Victorian era. Today, the resort draws people from all walks of life, from coach trips and stag dos to trendy urbanites looking to escape London. But Bournemouth is much more than simply a party town. Its budding selection of chic hideaways, wonderful restaurants, enticing watersports and stunning gardens position it as an increasingly desirable destination for a couples escape. And with some spectacular coastline either side, you won't be short of things to do outside of the town either.
---
Bournemouth West Cliff Hotel
If you make it as far as Bournemouth, why not make the trip extra special with a stay at Boundless' very own Bournemouth West Cliff Hotel. The hotel is centrally positioned and close to the town's famed sandy beach and plays host to two swimming pools, and wonderful spa facilities. Enjoy 24-hour room service, plasma screen TVs, free super-fast WiFi, and amazingly comfy beds in all the rooms. Plus its contemporary bar and lounge extend out onto a gorgeous garden, the ideal location to unwind after a long day exploring the town and its surroundings. Plus as a Boundless member you can save up to 20% on your room rate when you book.*
---
Do more with Boundless
To benefit from amazing offers, along with dozens of other deals on holidays, days out, experiences, shopping and more, join Boundless today. To find out how, visit www.boundless.co.uk
*Discount is off Public Flexible Rates and Spa Packages only