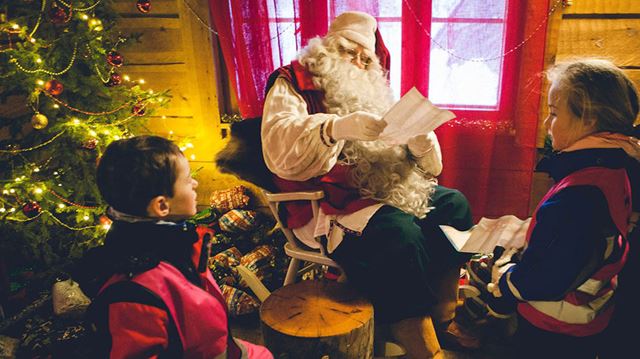 When you want to take the kids to meet the man in red himself, you can get the most out of a trip organised by the experts.
Make Christmas magical with a trip to Santa's Lapland
There are lots of wonderful ways to celebrate Christmas, but nothing can beat a magical family visit to meet Santa and his cheeky elves in his Lapland home this winter. Glide through the woods on a sleigh for your private family meeting with Santa himself and explore snowy family adventures throughout your stay!
On the Santa's Magic trips, you get to experience everything Lapland has to offer. In addition to your private meeting with Santa you will get to enjoy a reindeer sleigh ride, sledging with huskies, exploring a real igloo and much more! The kids will also love the tobogganing, mini-skidoos and trying their luck ice fishing.
Situated in the far north of Finland, more than 200 km above the Arctic Circle, Saariselkä is a snowy, magical wonderland easily accessible from 19 regional UK airports. Wake up to pink-hued sunrises and watch the sun disappear a few short hours later to be replaced with the spectacular Northern Lights. It is this natural beauty and the warmth of its people that create the most magical Christmas atmosphere imaginable.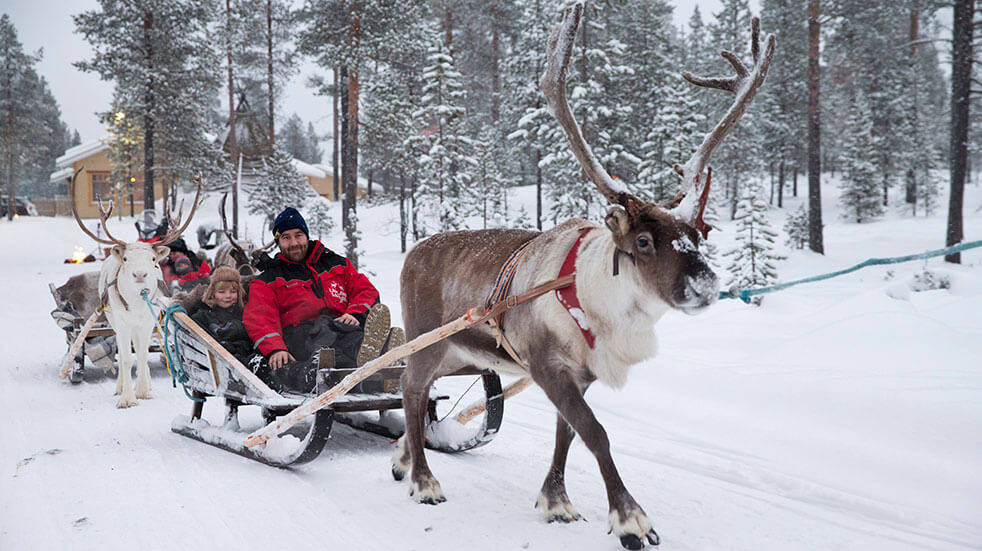 From being greeted at the airport by Santa's cheeky elves to going on your 'search for Santa' with Rudolph and his reindeer friends, your trip to Lapland will be one for your family to cherish for many years to come. Before you return home, everyone gathers for a gala dinner – a fitting send-off from snowy Lapland. From the Northern Lights to photo-bombing reindeer, Santa's Lapland offers the entire family the trip of a lifetime. Make 2019 the year you experience the true magic of Christmas in a way that can only be experienced with Santa in Lapland.
Call one of Santa's Helpers on 01483 791 945 or visit Santa's Lapland to find out more.