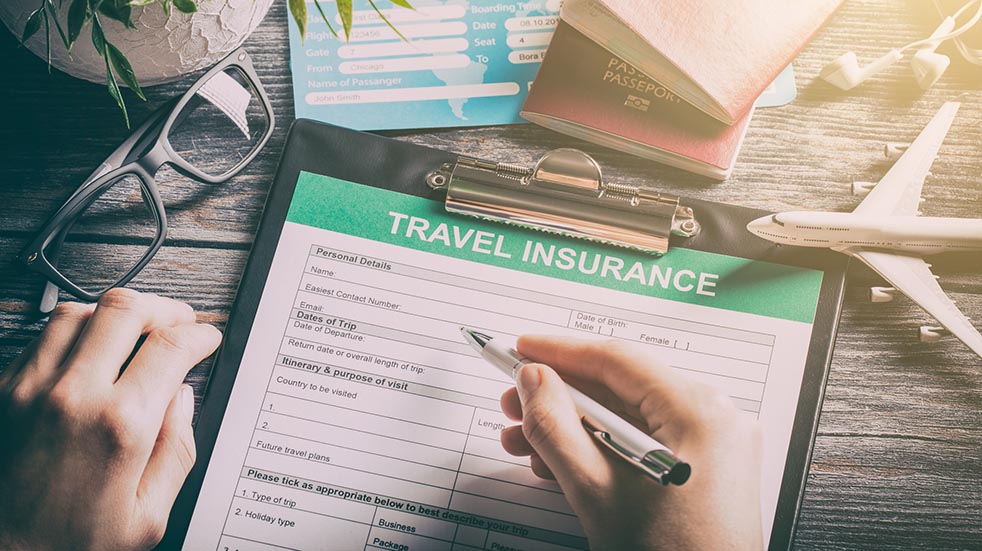 Now that summer has arrived, we're all eager to get away for a well-earned break. But what are the chances of that happening, and what should we do about the holidays we booked before the pandemic started? Read on to find out...
The coronavirus outbreak has brought travel and tourism to an unprecedented halt, with hotels and holiday cottages closing down, planes being grounded and entire countries shutting their borders.
Understandably, the situation has left millions of people wondering when they'll next be able to take a much-needed break, and how they can secure a refund for their cancelled trips. So we've compiled a list of questions that holidaymakers might be asking right now, and answered them as best we can using the official advice that's been given.
When will I be able to go on holiday in the UK?
According to the current government guidance, you are still not allowed to stay overnight anywhere except for your primary residence. So, you cannot stay at another person's home, a second home, or on a campsite or caravan park, whether for isolation purposes or holidays. However, lockdown restrictions are gradually being relaxed, so keep track of the latest announcements. The Caravan and Motorhome Club says it's planning on the assumption that it will be able to introduce a phased reopening of sites during July.
Am I allowed to take my motorhome on day trips?
Yes, you can take a day trip to an outdoor open space, irrespective of distance from your home, but the current guidance says you must return to your home afterwards. You can sunbathe or picnic in public spaces, abiding by social-distancing guidelines (at least two metres apart from people outside your household). From 1 June, people in England from two different households will be allowed to meet but only in groups of up to six people and only in outdoor spaces, which will include gardens for the first time. In Scotland, the maximum is eight people from two different households.
See the world from the comfort of your living room with our armchair travel ideas
What are the current travel restrictions for UK nationals?
The Foreign & Commonwealth Office (FCO) is currently advising against all non-essential overseas travel. In addition, from 8 June the UK government plans to introduce a 14-day mandatory quarantine for all travellers entering or returning to the UK, with the risk of a £1,000 fine if you refuse to self-isolate in England and Wales. Enforcement measures have not yet been confirmed for Scotland and Northern Ireland. The quarantine rules will be reviewed every three weeks. Initially, there was talk of 'air bridges' to create quarantine-free corridors between two countries with low COVID-19 infection rates, but the idea has since been downplayed by the UK government.
Why hasn't my holiday been cancelled yet?
With the FCO travel ban 'indefinite', most holiday providers are working on the basis that restrictions could be lifted at any time, so are only cancelling two to four weeks ahead of travel. This is also helping them to cope with the rush of refunds. While holidays beyond that date might not yet be cancelled, many travel providers are offering flexible booking conditions, allowing you to postpone the date of your trip or switch to a different destination, without the usual fees, if the change is done within a certain time period.
My balance is now due but my holiday hasn't yet been cancelled. Should I just cancel now?
If you cancel before your holiday provider cancels, you'll lose your deposit and any rights to a refund, even from your travel insurer, because it will be classed as a 'disinclination to travel'. You'll need to wait for your holiday to be cancelled to get your money back. However, if you've only paid a low deposit, you might want to weigh this up against the hassle of claiming a refund and the possibility of having to wait many months to get it (see next question). Before you cancel, check your travel provider's T&Cs to make sure they can't claim further payments for a late cancellation.
My package holiday has been cancelled, so when can I get my refund?
Usually if a package holiday is cancelled due to FCO advice, you'd be entitled to a refund within 14 days, but these are extraordinary times. Travel companies are struggling to process refunds quickly due to higher volumes and fewer staff. In addition, the Association of British Travel Agents (ABTA) says that many tour operators are unable to issue refunds within two weeks as they haven't yet received money back from hotels, airlines and other suppliers. In its advice, ABTA argues that forcing companies to do so would put many out of business, which would mean customers wouldn't get their money back for many more months because the government-backed ATOL scheme of financial protection could not cope with the sheer volume of refunds.
Instead, many travel companies are offering Refund Credit Notes (RCN), which entitle you to rebook your holiday or receive a cash refund at a later specified date. You are under no obligation to accept RCNs instead of a refund, and many consumer groups recommend that you refuse them, for reasons explained in the next question.
Plan your dream rail trip for when lockdown restrictions are lifted
What happens if I accept a RCN but my travel provider goes out of business before I've used it?
This is a tricky one to answer. ABTA and many travel companies insist that RCNs retain any financial protection you may have had with your original booking – for example, ATOL protection – and say the expiry date on an RCN lets you know when that financial protection runs out (this could be as late as 31 March 2021).
However, neither the Civil Aviation Authority (CAA), which runs the ATOL scheme, nor the government has confirmed this. Instead, the government is saying that RCNs "may be protected" but it depends on the contract between a customer and a tour operator. ABTA continues to lobby the government to confirm that RCNs are ATOL-protected, warning that many companies will go bust if they are forced to issue immediate refunds.
What about vouchers?
Some companies are offering vouchers in place of a refund, often increasing their value to more than the original price you paid as an incentive for you to accept. Consumer groups advise against accepting a voucher, as they are less likely to offer any financial protection should the company fail.
So, am I just able to claim a refund for my holiday on my travel insurance?
Even if your policy covers you for the cancellation, insurers will only pay out for costs that couldn't be refunded, so you will need proof that your travel provider refused to issue a refund before you can progress further. Therefore you need to first make a claim with your travel provider.
If I booked my holiday on my credit card, can I make a section 75 claim?
If you have been unable to get a refund for your cancelled holiday, you might have a legal right to claim a cash refund from your credit card issuer under Section 75 of the Consumer Credit Act 1974, as long as the cost of the holiday was more than £100 and no more than £30,000. You can make a claim even if you only paid the deposit on your credit card. Some credit card companies will argue that you have to reach a stalemate with the travel provider before you can make a claim, but in fact you can make a claim with both at the same time – although you can only take payment from one of them.
However, if the cancellation arises because of a government-imposed restriction on travel, there may not be a breach of contract if the travel company has rights in its contract not to provide the services in those situations, or to offer you alternative services instead. Click here for more information.
What if I just booked a flight, not a package, and it's now been cancelled?
If your flight was to depart from any EU country, you are entitled to a refund. Unfortunately, some airlines are making it very difficult to claim, asking customers to wait many months or asking them to accept vouchers. In its guidance for passengers, the CAA advises passengers who want a refund but aren't being offered one to open a complaint with the airline, but says it also appreciates that there are operational challenges for airlines in the current circumstances. It's a case of being persistent and patient.
Is it still possible to get travel insurance to cover coronavirus cancellations?
If you booked your trip before the outbreak and took out insurance at the time of booking, your policy should cover you for COVID-related disruption – but check carefully as some policies have always excluded pandemics. If you haven't already taken out insurance, it's probably too late as most insurers are now excluding coronavirus-related claims, except a few that still cover medical emergencies. Even if you have an annual policy, the conditions might have now changed for any new bookings. Click here for more information from the Association of British Insurers.
All photos: Getty Images