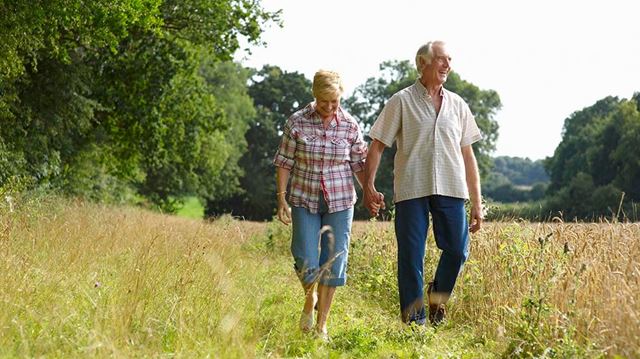 Are you finding that your lockdown walks are getting a bit monotonous? Here, we bring you some tips on how to keep your evening ambles interesting.
It's hardly news that walking is a tonic for mind and body – the ancient Greek physician Hippocrates himself declared that "Walking is man's best medicine." Walking has been proven to speed up weight loss, boost your immune system, ease joint pain, reduce the risk of dementia and help with depression and anxiety. It clears the mind and gets the blood pumping.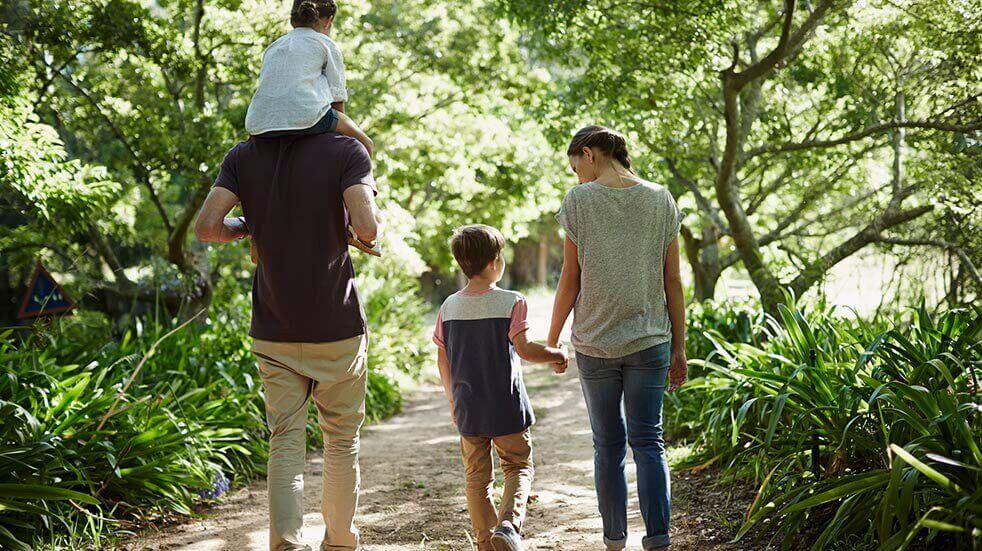 • Read our guide to the best walking gear
• Former Olympic decathlete Daley Thompson offers his advice on walking
• Discover how to look after yourself while in lockdown
Fortunately, during the coronavirus pandemic, walking has been one of the few activities that has remained open to all. Until recently, we could only take short walks, once a day for exercise. But now restrictions have lifted slightly, and the governments of all the home nations say that you can exercise outdoors as often as you like, alone or with members of your household. In England, you may now also drive to outdoor spaces to walk, though not in Wales and Scotland, where the advice remains to stay local. (The Ramblers Association has a useful rundown of all the official advice for walkers.)
However, before you head joyously for the hills, pause a moment. The coronavirus remains a serious threat, especially to older and vulnerable groups. Social distancing guidance remains in place – we still need to keep 2m apart from those not in our household. National parks, coast paths and other beauty spots risk becoming congested, and rural communities are asking visitors to stay away.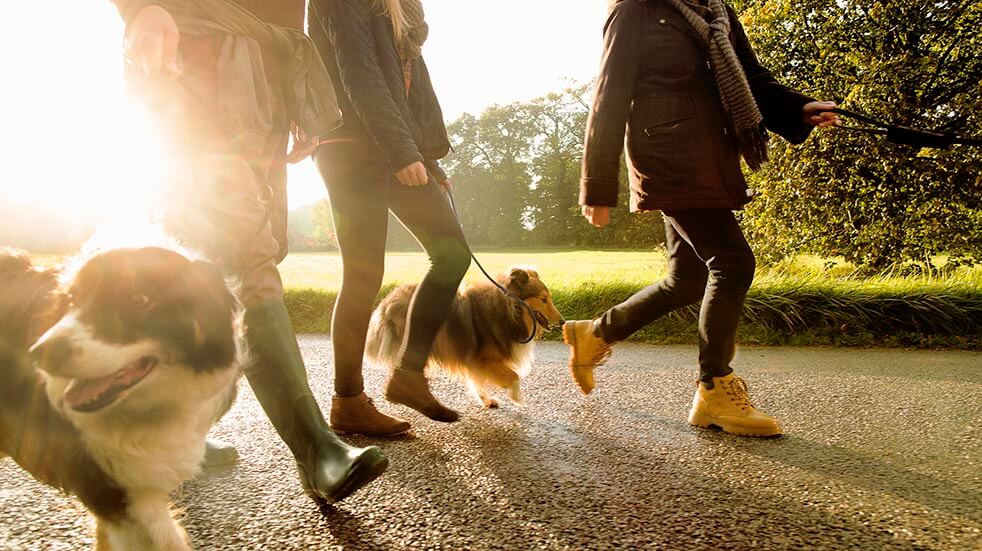 So how can we stretch our legs without stretching the NHS? By staying close to home and making more of the walks in our local area, whether in city or countryside. That doesn't have to mean umpteen turns round the same old block. Walking is the ideal pace to really explore, with your route limited only by time and your own curiosity. Here are five mind-stimulating, health-promoting ways to take a different walk near you.
1. Walks near me: mix it up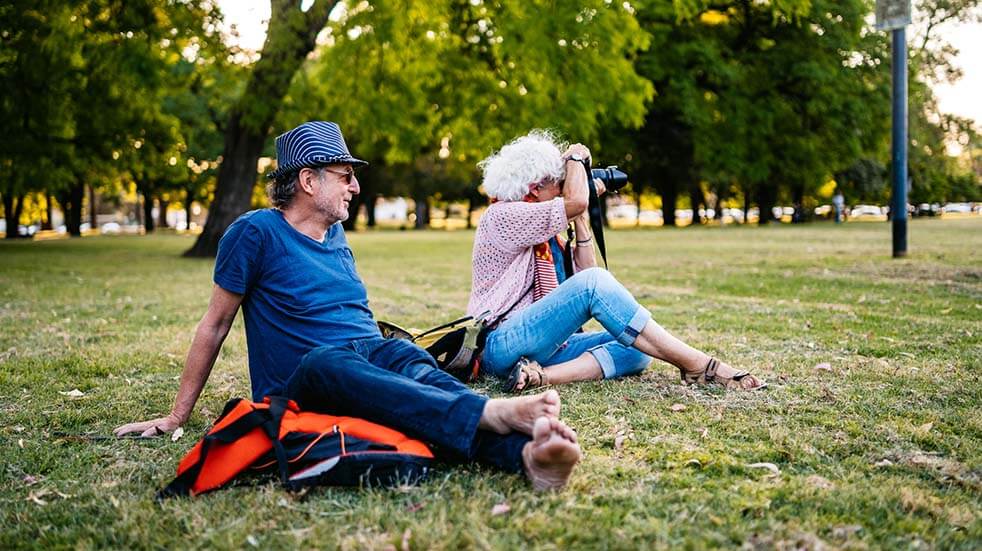 A walk doesn't have to just be a walk. It can also be a photography opportunity, a shopping trip, even a scavenger hunt with younger kids. The charity Living Streets promotes "everyday walking" – the kind you don't need to pull on hiking boots for – and has come up with 20 ways to put some extra fun into a 20-minute amble. We particularly like the very coronavirus-friendly idea of a walking date night, where you take an evening saunter with a partner or family and share happy memories. To up the exercise level, just power walk to the finish line: your own front door.
2. Walks near me: take the footpath less trodden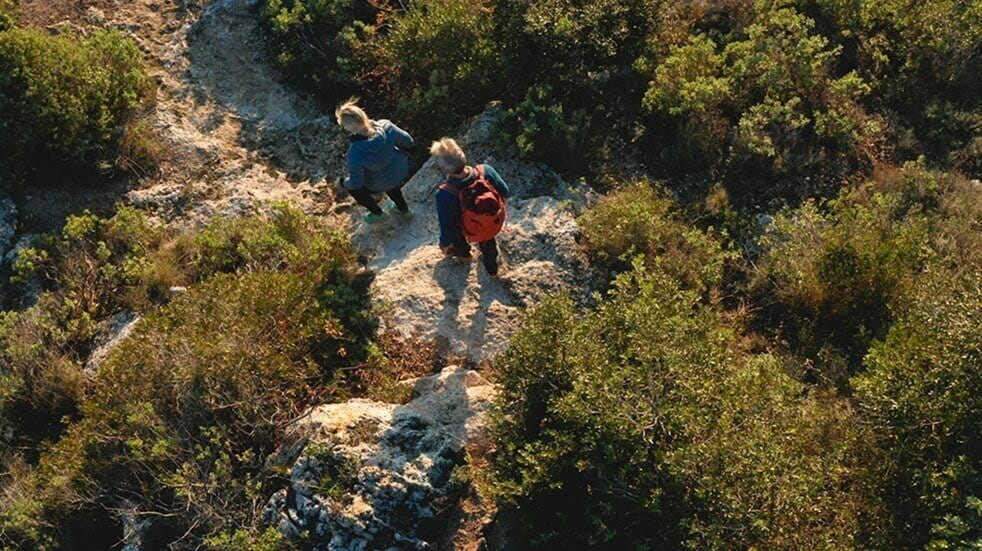 Our cities and suburbs are laced with ancient footpaths and pedestrian rights of way that are often neglected in favour of roads. Discovering a new footpath in your patch is a real joy. Look out for overgrown waymarkers and rusty green Public Footpath signs, which often look like they lead to nothing more than brambles or a dead end. Official paths are all shown on the brilliant FootPath Map website, and Google Maps' satellite view can help you understand the terrain in advance.
3. Walks near me: navigate the natural way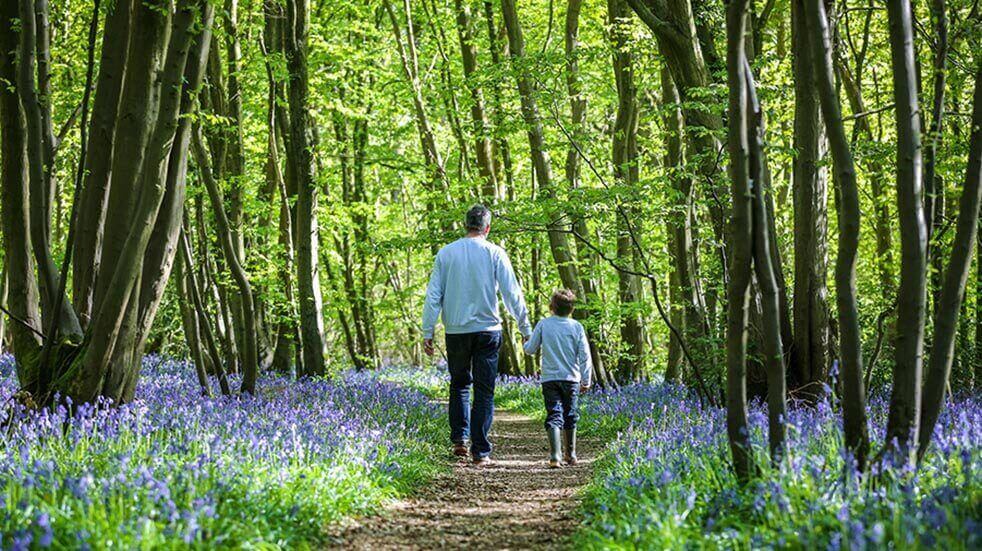 Before we had maps (let alone Google Maps), people navigated using signs and clues of nature – and not just the sun and stars overhead. The way a windblown tree has grown; the pattern of algae on a building's wall; even the location of satellite dishes; all offer fascinating clues as to the direction you're heading. 'Natural navigator' Tristan Gooley has written several bestselling books reclaiming these lost arts, and now has a podcast, too, The Pursuit of Outdoor Clues. Tune in to start seeing your neighbourhood in a fresh light.
4. Walks near me: find a fresh route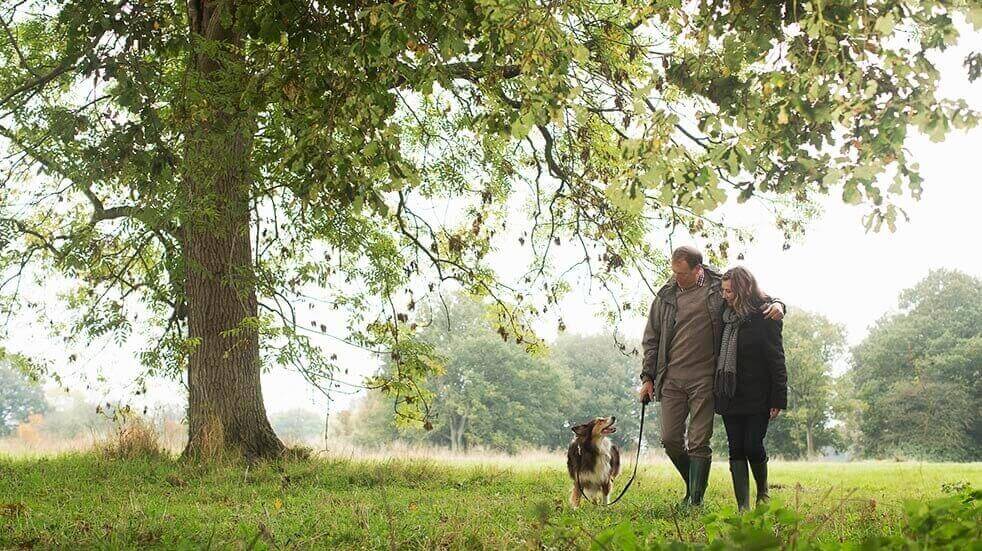 If you're after a waymarked route rather than a random ramble, the website Walking Britain has nearly 20,000 pages of free scenic walking routes around the UK, from city centres to open countryside. You can search by postcode (start with your own), view route maps online, and read detailed route descriptions. Remarkably, the site is a 20-year labour of love by one man, Lou Johnson, and a handful of volunteers.
5. Walks near me: make it a mini adventure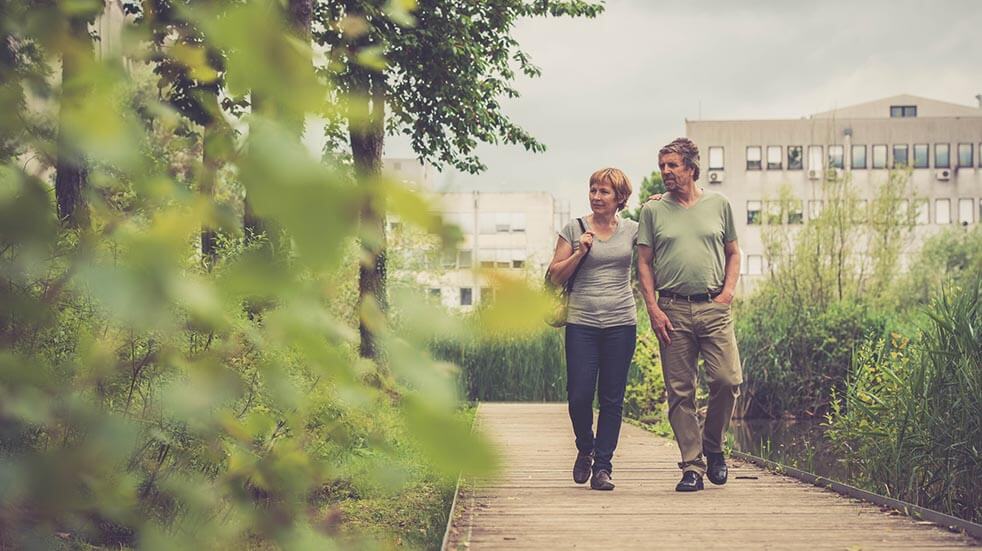 Finally, you don't need to travel far to add a frisson of excitement to your walk. How about, for example, circumnavigating your home? This is one idea from author and adventurer Alastair Humphreys, who has long promoted the idea of "microadventures" near home.
He suggests walking a set distance from your home in a straight line (perhaps a kilometre), and then walking in a circle back to that point. A single kilometre radius leads to an 8km round-trip – and who knows what you might discover en route?
Read Alastair's own journey from city to countryside on his blog. And if you like the idea, as Alastair says, "you can repeat it without it becoming repetitive – just increasing or decreasing the size of your circle a little bit will give you a completely new journey."
We'd love to hear from you
What have you discovered on a walk near you? Let us know on our Facebook page. For more walking ideas, visit our dedicated walking page.
All photos: Getty Images