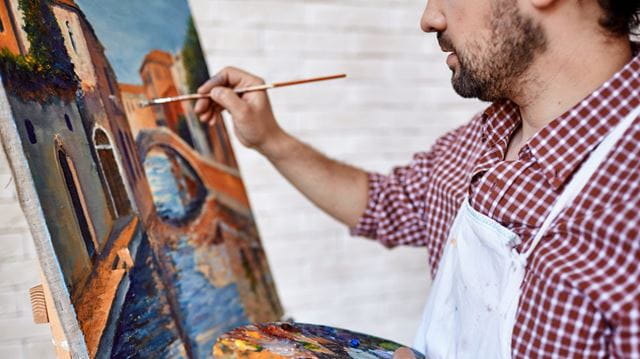 Summer may be drawing to a close, but the free events are still coming thick and fast.
Over the next few weeks, you and your family can have lots of amazing experiences without having to put your hand in your pocket. From air displays to audio installations, community festivals to car shows, you'll find lots of fabulous free activities to add to your calendar here.
---
1. Discover some new talent
V&A Illustration Awards, until 9 October – London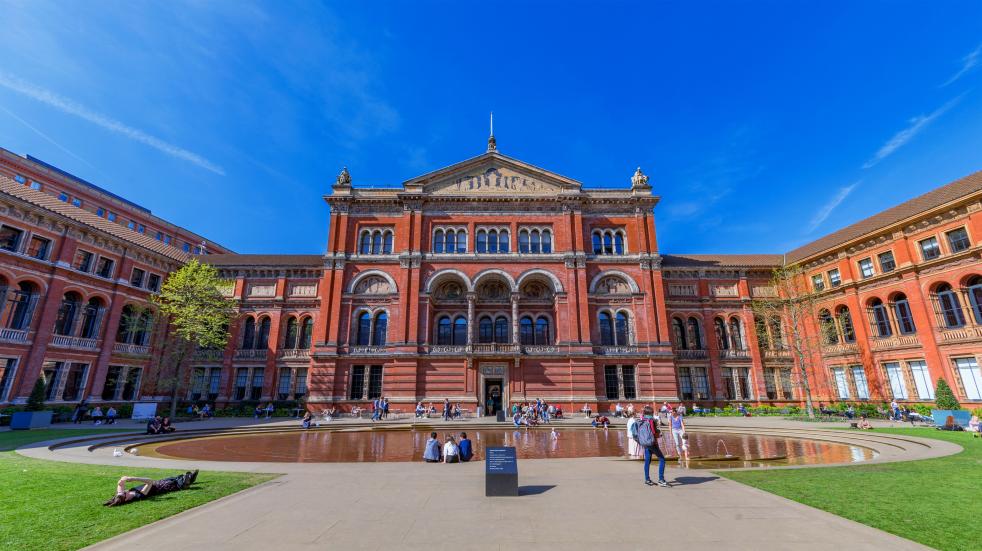 London's (free) Victoria and Albert Museum is well worth a visit at any time of year, but especially so right now as it's showcasing work from the 2022 V&A Illustration Awards. Discover the winning and shortlisted entries in four separate categories – Book Cover Illustration, Book Illustration, Illustrated Journalism and Student Illustration – and find out what the judges had to say about each offering.
---
2. Admire some aerial aces
The Platinum Jubilee Bournemouth Air Festival, 1–4 September – Bournemouth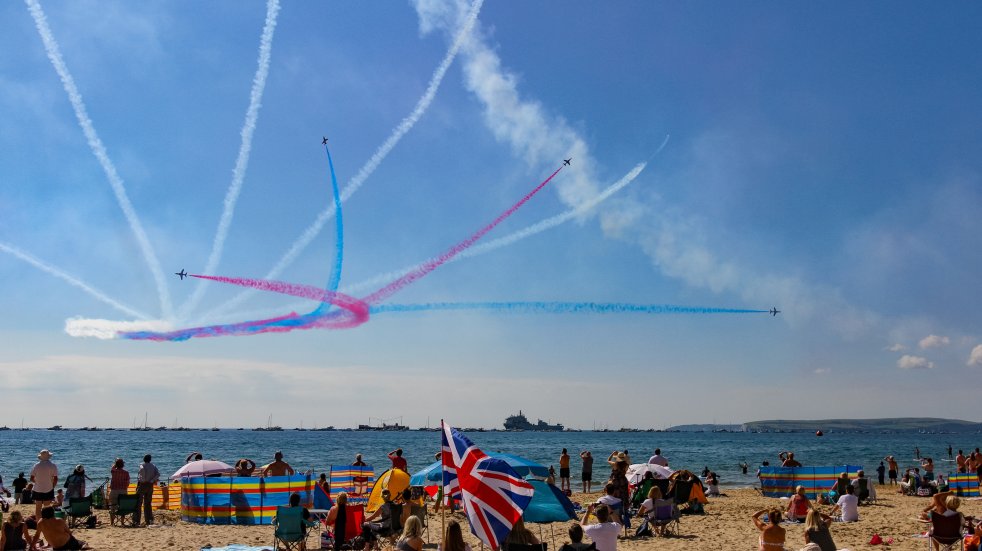 One of the UK's biggest free air shows has been rebadged this year in honour of Her Majesty's Diamond Jubilee celebrations – and what an event it promises to be. As well as aerial displays from the Red Arrows, the British Army Tigers freefall parachute team, a squadron of WWII Spitfires and many more, there will be brass bands, funfair rides and food stalls to enjoy on land. A treat for the whole family.
---
3. Get your social life on track
BunkFest, 2–4 September – Oxfordshire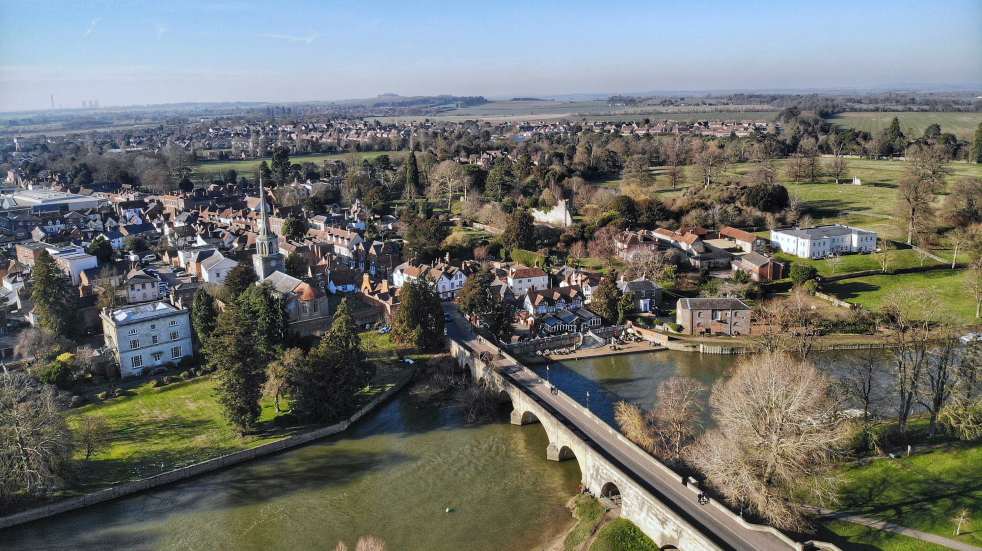 No, nothing to do with beds – BunkFest is named after a local railway line that runs through Wallingford in Oxfordshire. Now in its twentieth year, this community celebration sees a range of events and activities taking place on trains, along the River Thames and in venues across the town. With a programme of live acts, plus workshops, classes and even a silent disco, you definitely wouldn't want to bunk off.
---
4. Have a blooming great time
PoliNations, 2-18 September – Birmingham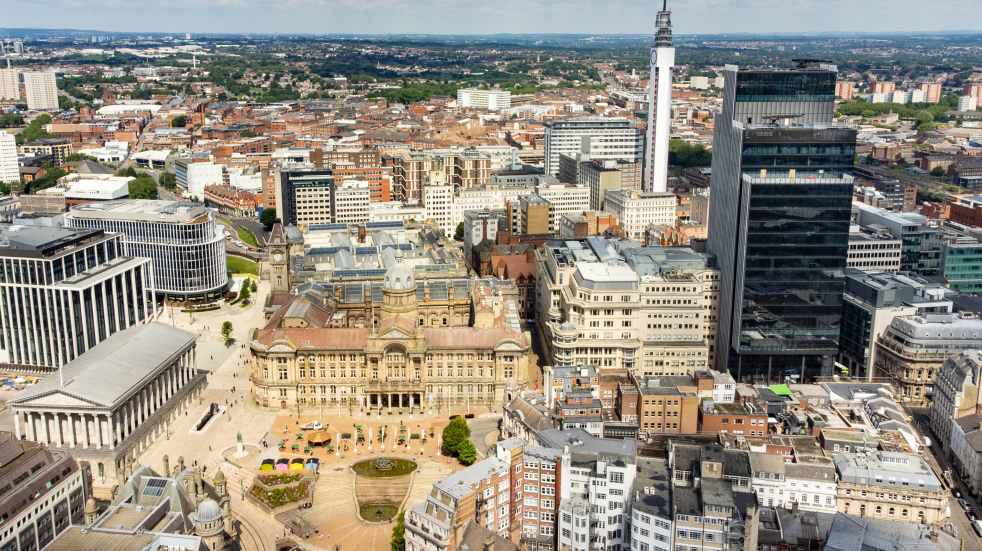 For 17 days, Victoria Square in Birmingham will be transformed into a city-centre garden filled with trees and flowers. This will provide the spectacular setting for PoliNations, a festival that celebrates the rich diversity of the UK's plant life and the country's population in general. Enjoy talks, tours and light shows, or simply kick back and reflect while enjoying the fragrant surroundings.
---
5. Brie inspired!
The Little Cheese Festival, 3 & 4 September – Caerphilly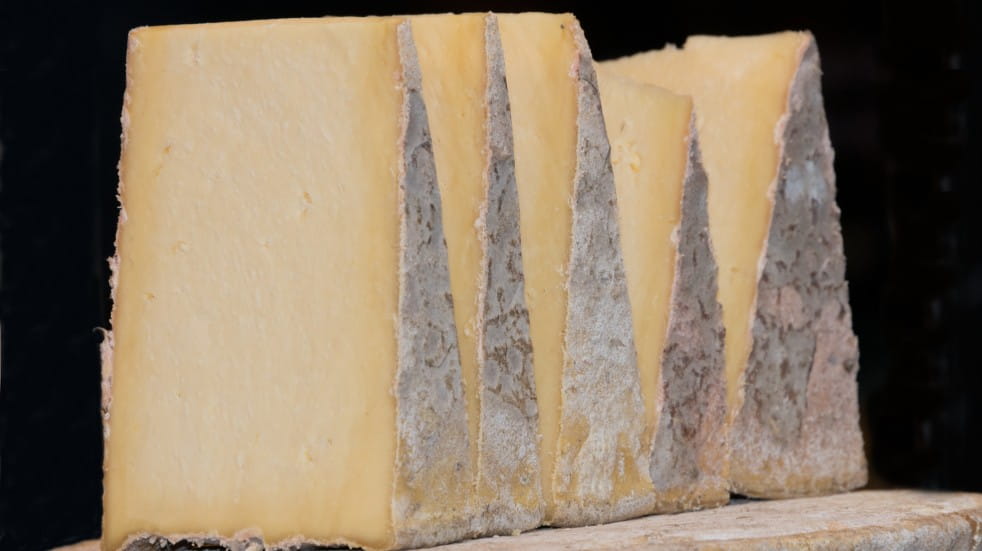 Love a bit of Stinking Bishop or Slack-ma-Girdle? Then head to Caerphilly this weekend for the town's annual cheese festival (usually called The Big Cheese but renamed The Little Cheese this year due to renovation work at Caerphilly Castle). With food and drink stalls, live music, craft sessions and funfair rides for the kids, it promises to be a cracker (sorry, we couldn't resist).
---
6. Get hooked on the classics
Isle of Wight Classic Car Extravaganza, 3 & 4 September – Isle of Wight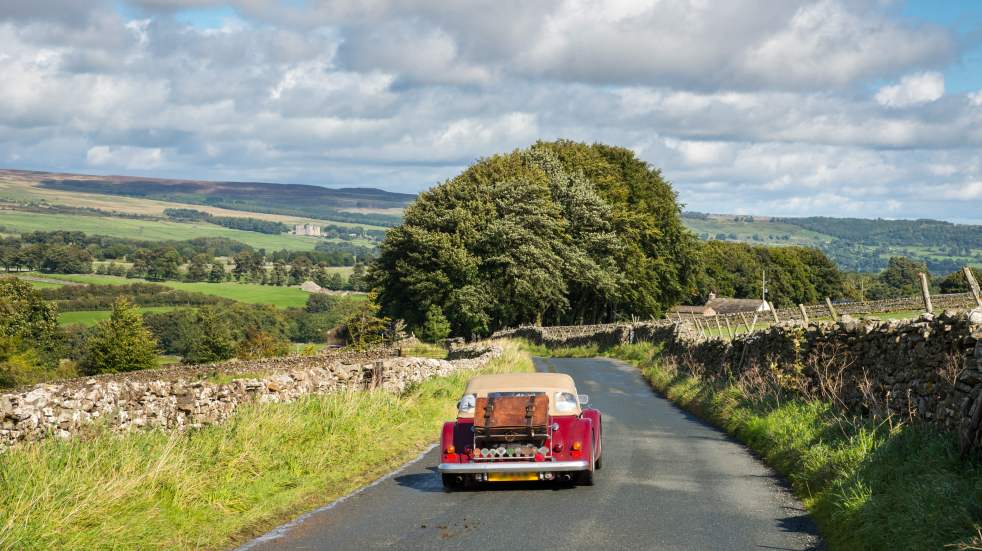 Whether you're a fan of vintage vehicles or you just love a bit of nostalgia, head to the Esplanade in Ryde for the Isle of Wight Classic Car Extravaganza. Now in its twenty-first year, this two-day event attracts vintage vehicles of all shapes and sizes, and from all parts of the UK and Europe. Why not stop for a chat with one of the proud owners – it might just inspire you to invest in a classic car of your own.
---
7. Treat your taste buds
North Norfolk Food and Drink Festival, 3 & 4 September – Norfolk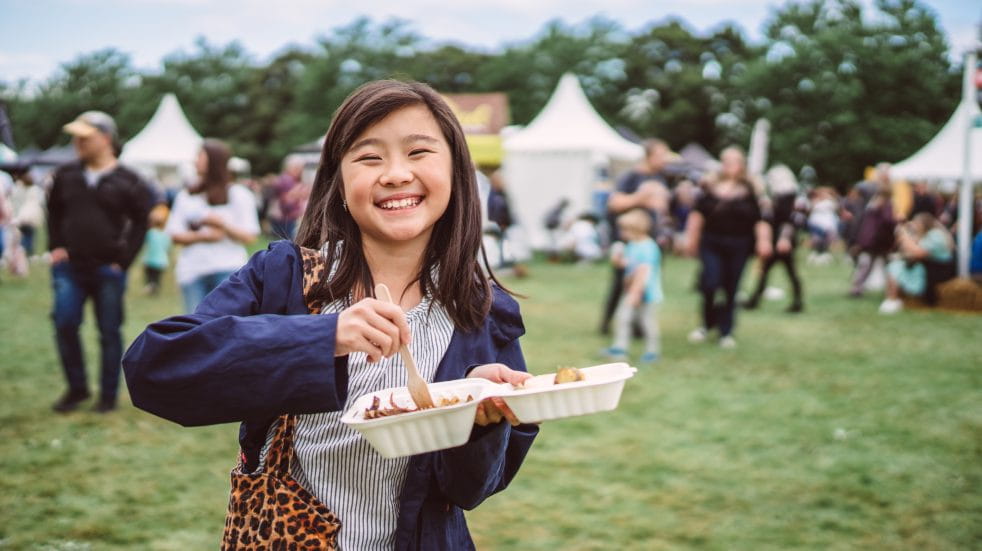 The good news is that this annual gourmet showcase in the walled garden at Holkham Hall is free to enter. The bad news is that it'll be packed with stall holders selling everything from cakes and bakes to beers and cheeses, meaning you'll almost certainly spend a handsome sum anyway. And when you're not munching away, enjoy the family activities, which range from face painting to a cookery theatre.
---
8. Have a weekend of fun
Rotherham Show, 3 & 4 September – Yorkshire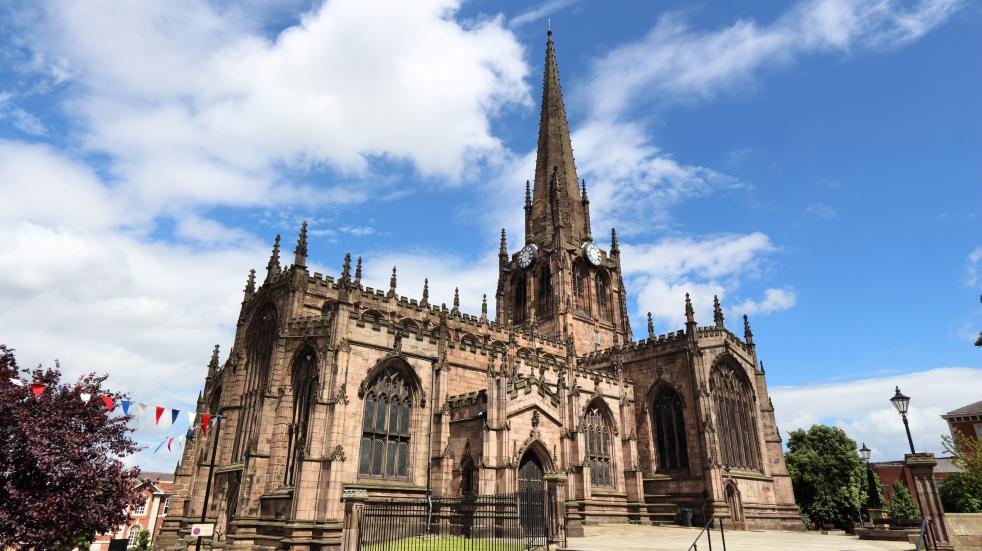 If you happen to be in Yorkshire this weekend, make your way to Clifton Park in Rotherham for the town's annual show. As always, the two-day programme is crammed with attractions for all ages, including circus acts, vegetable-growing competitions, vintage cars and even cloud-gazing. With food and drink stalls also dotted around the place, you'll have everything you need for a great weekend.
---
9. Listen to words from a country at war
Worldwide Reading of Ukrainian Literature, 7 September – London and online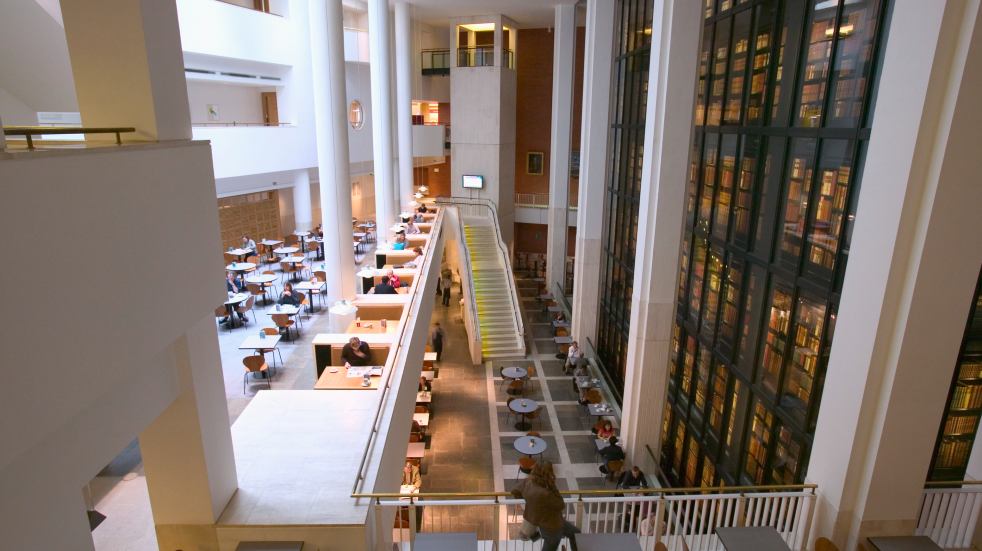 Discover some of the best writing to come out of Ukraine at this special literary event. Taking place at the British Library in London, but also being streamed online, it will unite organisations from across the UK with Ukrainian refugees in a series of enchanting readings. While it's free to attend (either in person or on the Web), you're advised to book your place in advance to avoid disappointment.
---
10. Visit an art installation with a difference
Hassun El Zafar: HEAR, 7 & 8 September – London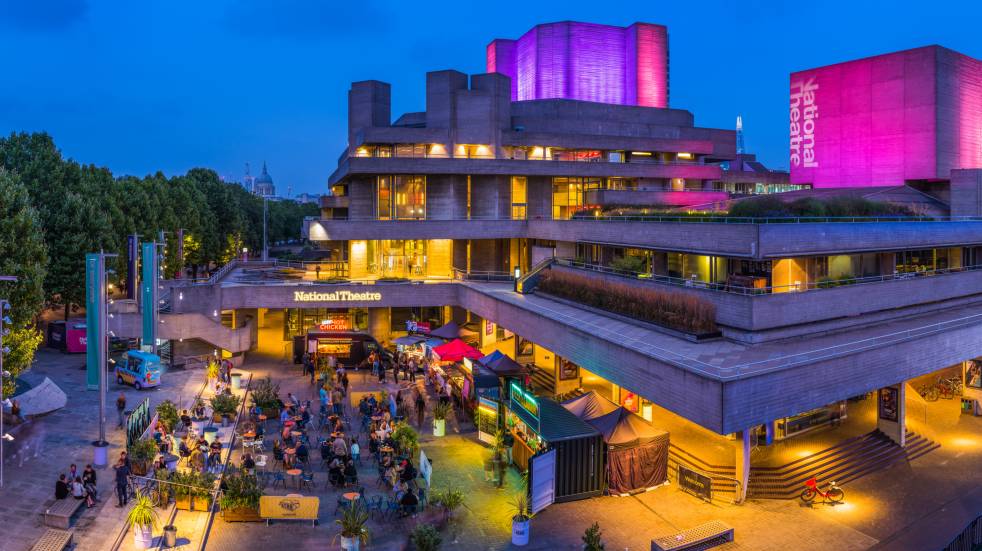 In this stunning audio installation – held at London's Southbank Centre – award-winning artist Hassun El Zafar draws a comparison between the shrinking biodiversity of ecosystems around the world and human hearing loss. The message is clear: if we don't do something to halt the devastation of these habitats, the sweet sounds of wildlife and nature could soon be lost forever.
---
11. Go to the movies
Peckham & Nunhead Free Film Festival, 8-18 September – London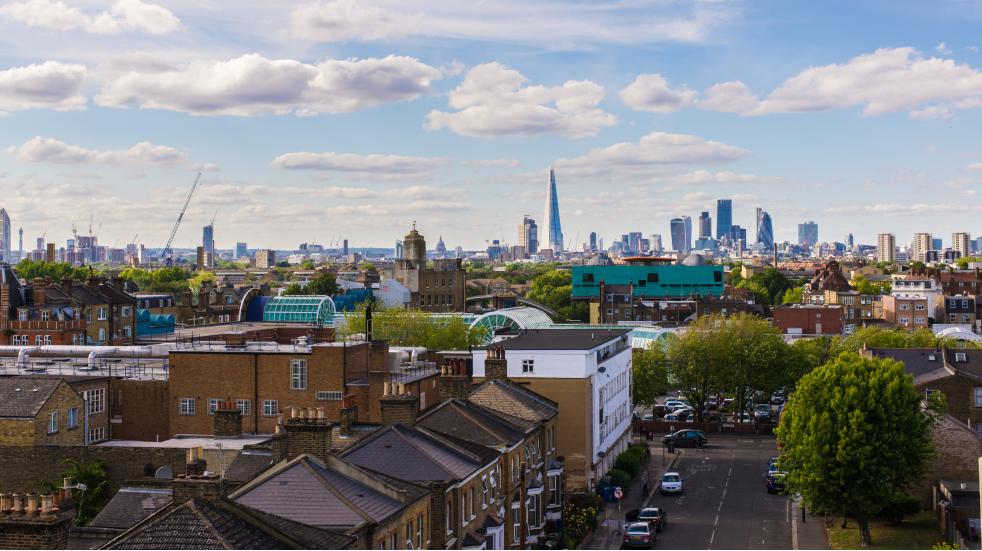 The number 13 may be unlucky for some, but it won't be for those who attend the thirteenth annual Peckham & Nunhead Free Film Festival. For 11 days, cinemas and other venues in this part of London will be offering free admission to a range of screenings, from premieres of new arthouse productions to revisits of old favourites such as Mad Max 2 and Bend It Like Beckham. You'll have to buy your own popcorn, though!
---
12. Enjoy some live music
Balstock, 9–11 September – Hertfordshire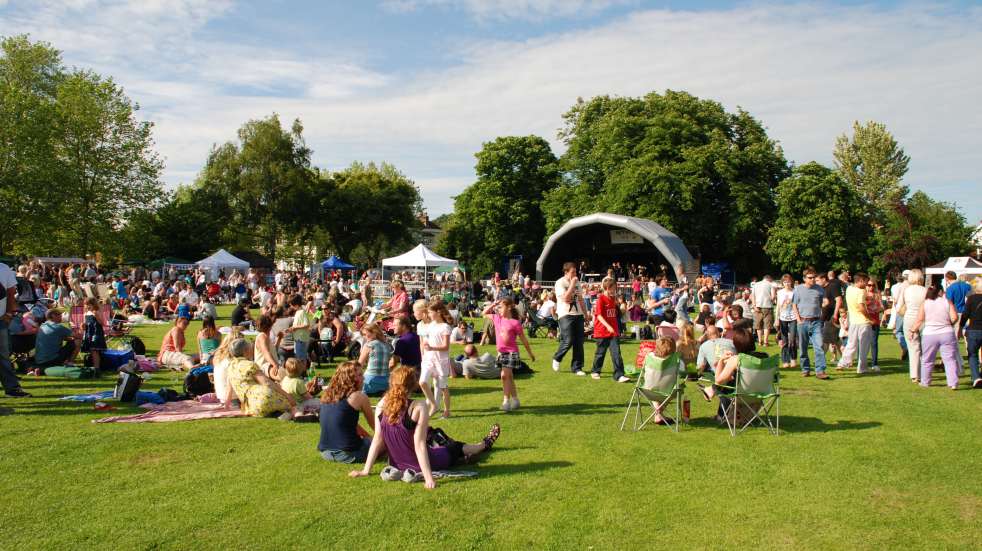 You may have missed Woodstock, but don't despair as you can now attend another free music festival in the shape of Balstock. Yes, for three days, Baldock in Hertfordshire will become a haven of live music as many of the town's venues open their doors to live acts from the local area and across the UK. The only things you'll need to pay for are your food, drink and taxi home.
---
13. Delve into your local history
Heritage Open Days, 9-18 September – various locations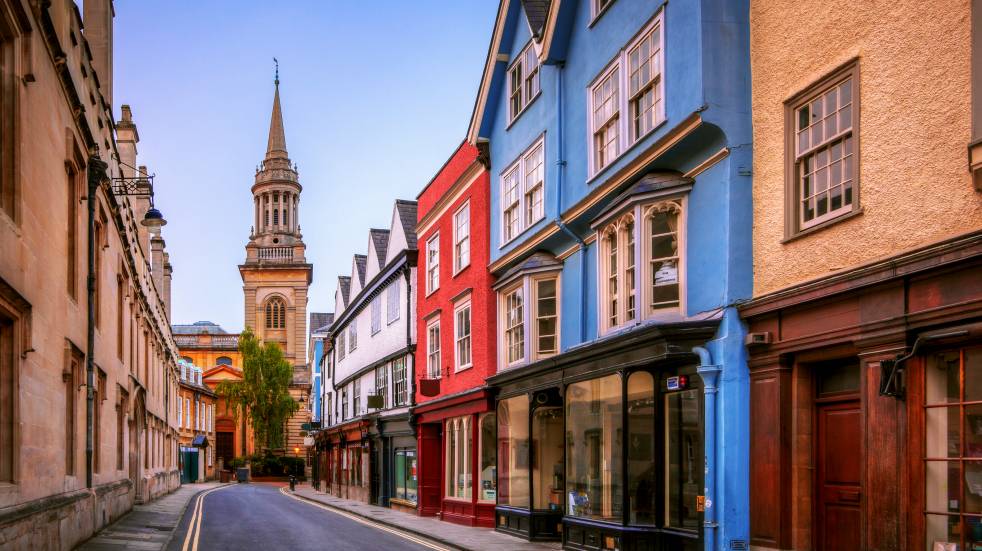 Every September, heritage sites across the UK host events and activities designed to connect people with their local history and culture. With everything from talks and walks to performances and exhibitions, there's sure to be something that stirs your passion. To find out what's happening in your area, visit the website and enter your postcode in the search engine.
---
14. Have a blast from the past
Nantwich Town Square Antiques Market, 10 September – Cheshire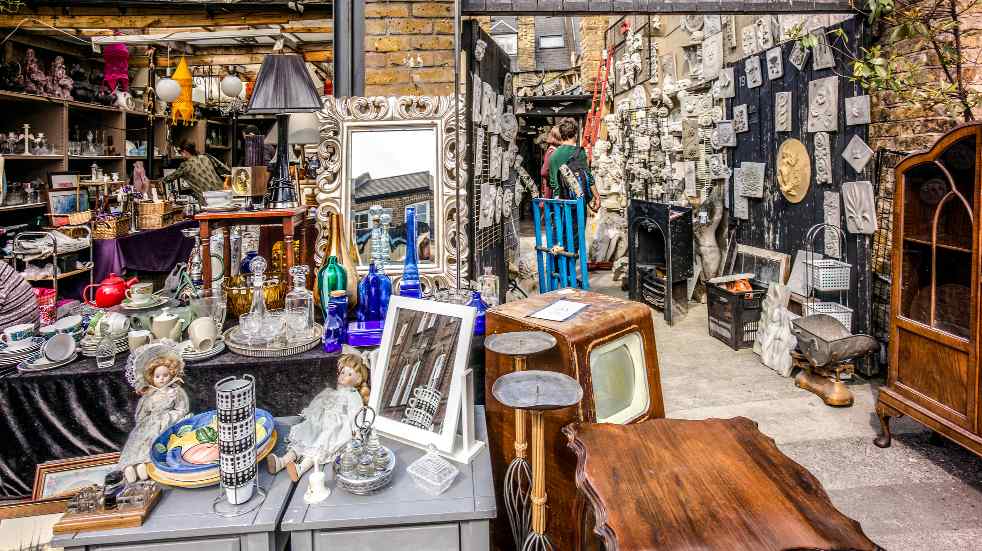 Dusty books, period jewellery, vintage furniture... You're sure to find all of these and much more at this bustling antiques market. Held in the heart of Nantwich, Cheshire, it'll feature nearly 40 stalls, all of which will be covered with waterproof canopies to protect those relics from the rain. Come along and see if you can pick up a bygone bargain – out with the new, in with the old!
---
15. Remember some retro rides
Biddulph Classic Vehicle Show, 10 September – Staffordshire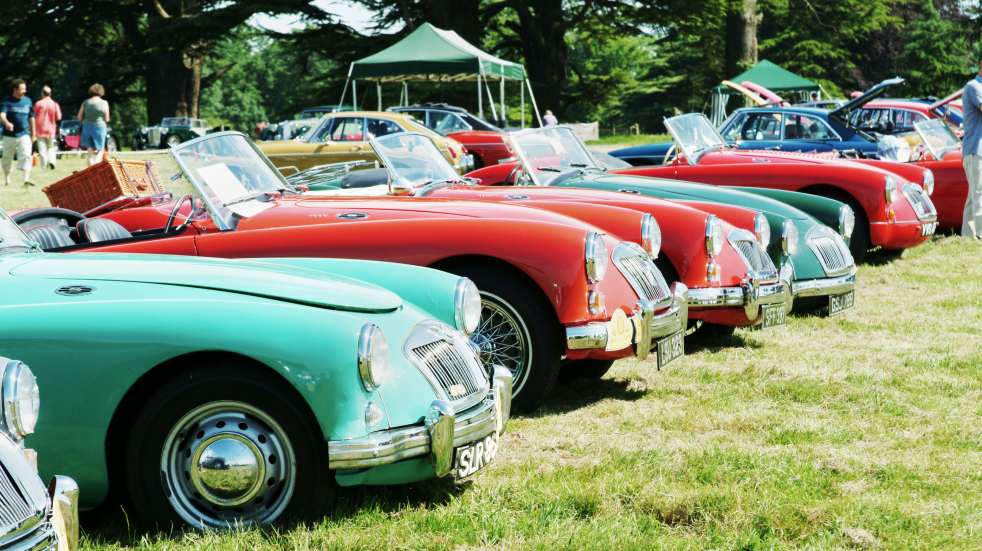 The golden oldies will be out in force in Biddulph today, as the Staffordshire town hosts its annual Classic Vehicle Show. The event attracts dozens of vintage cars, vans, tractors and bikes, with prizes awarded to the best vehicle in each category. And adding to the jovial atmosphere will be a programme of live music and a vintage tea tent – who could ask for more?
---
16. Fill your belly
Amgueddfa Cymru Food Festival, 10 & 11 September – Cardiff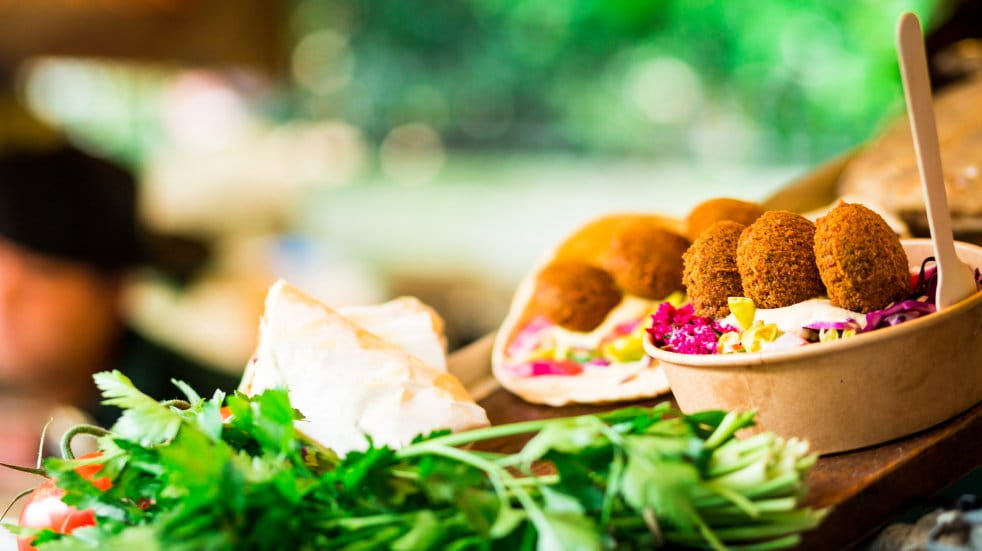 If you've ever been to St Fagans near Cardiff, you'll know what a fabulous (and free) day out it is for the whole family. Well, the fun is ramped up to a whole new level this weekend as the museum plays host to more than 80 stalls. As well as locally produced food, there will be crafts, family activities and live music. While entry costs nothing, you'll need to pay for parking and any goodies that take your fancy!
---
17. Witness some winged wonders
NI International Airshow, 10 & 11 September – County Antrim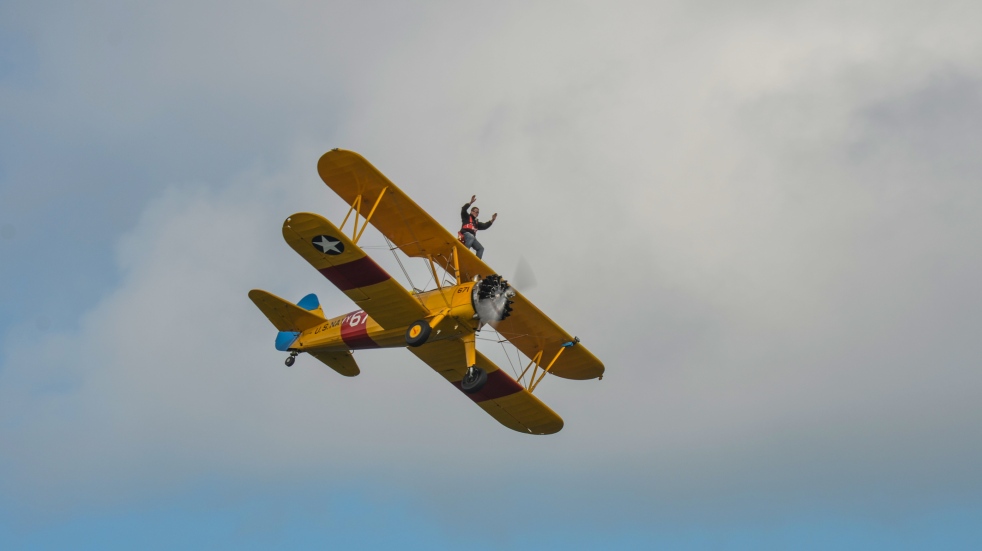 Aviation fans in Northern Ireland are in for a real treat this weekend as the annual NI International Airshow takes to the skies. Grab a pair of binoculars and head to the picturesque coast between Portrush and Portstewart, where you'll be able to watch a stream of legendary aircraft – including the Red Arrows and WWII fighters – soaring overhead. It's a spectacular show you won't want to miss.
---
18. Gear up for an exclusive motor-racing talk
F1 Past and Present with Maurice Hamilton, 13 September – online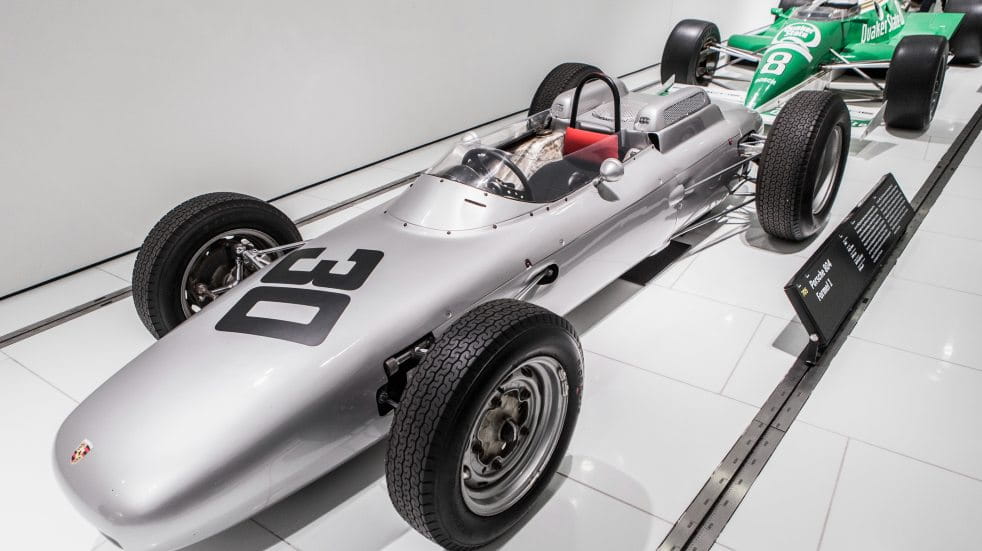 Few sports can match Formula 1 for sheer thrills and spills – and you can hear the incredible inside story at this online event, exclusive to Boundless members. To celebrate the launch of his new book, Formula 1: The Official History, legendary motor-racing correspondent Maurice Hamilton will take us on a high-speed journey through seven decades of gear-shifting drama. Strap in and enjoy the ride.
---
19. Go car crazy
Cotswold Motoring Museum – Free Members' Day, 17 September – Bourton-on-the-Water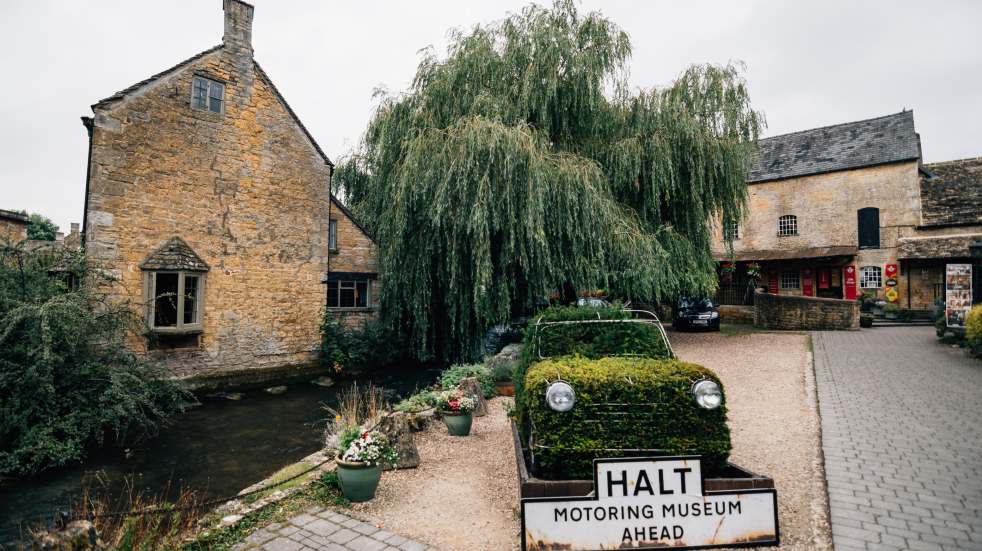 Enjoy a family day out on us! With a Boundless membership, two adults and up to five children can gain free entry to the Cotswold Motoring Museum in Bourton-on-the-Water today. Explore seven rooms of exhibits, from classic cars, motorbikes and caravans, to vintage toys, posters and other fascinating memorabilia. With family tickets normally costing £22, you'll make a great saving.
---
20. Find something unique
Saundersfoot Vintage, Antique & Makers Market, 17 September – Pembrokeshire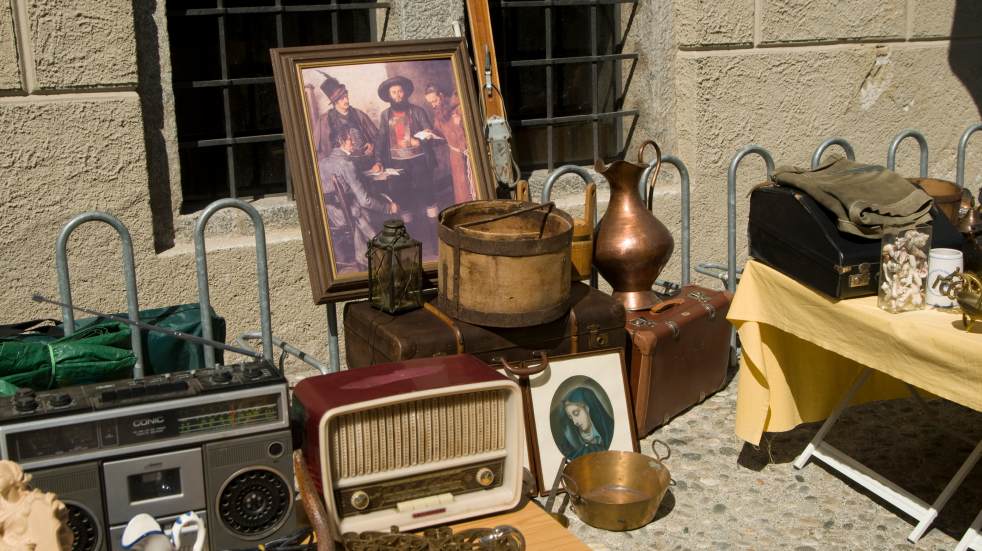 Take a trip down memory lane at this popular market, which takes place in the Welsh seaside resort of Saundersfoot. Up to 35 stalls will line the outdoor car park, selling everything from old stamps and coins to vintage scarves and jumpers. After you've finished browsing, head to Smith & John's Tearoom, where you can listen to nostalgic tunes while tucking into some homemade cake.
---
21. Get some green-fingered advice
Gardening – Let's Get Growing, 22 September – online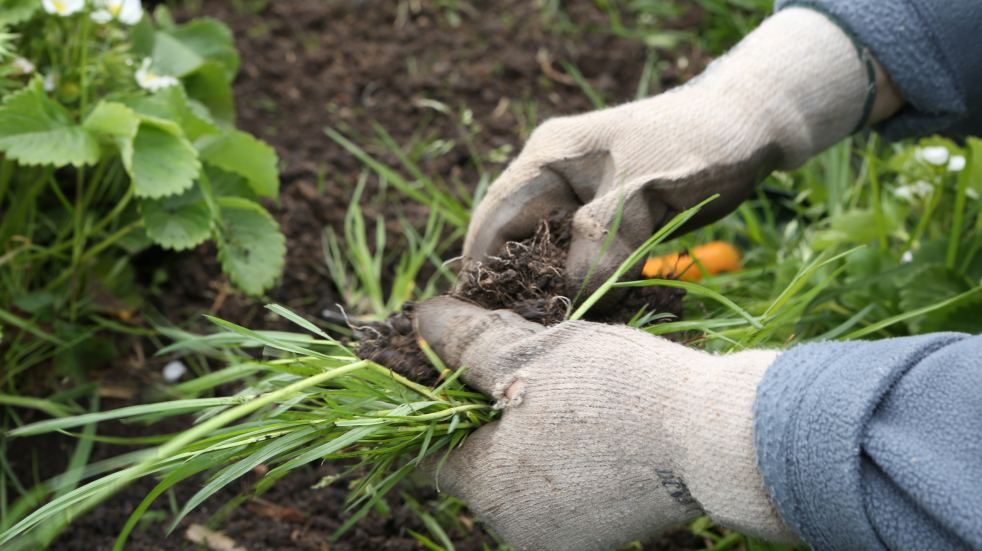 Concluding her three-part online series on growing your own vegetables at home, Boundless's resident gardening guru Hayley Moisley will look ahead to winter. In her usual approachable way, she'll run through the jobs that need doing to prepare for the colder months – including mulching plants and pruning – as well as detailing the crops that can be sown once winter arrives.
---
22. Salute the King
Porthcawl Elvis Festival, 23 September – Bridgend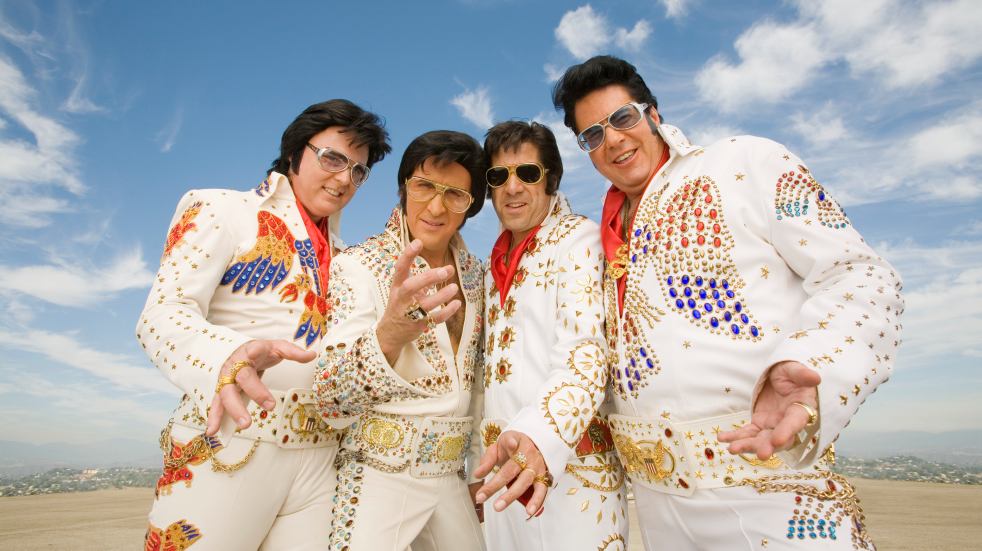 Forget Las Vegas, Porthcawl in Wales plays host to the largest Elvis Presley festival in the world. Each September, over 40,000 fans – many in costume – descend on the seaside town to celebrate the King and his music. While the theatre shows cost money, there's also lots of free stuff to see, including fashion contests, art exhibitions and street buskers. Turn up your collar, curl your lip and join in the fun.
---
23. Meet your favourite authors
Wigtown Book Festival, 23 September – 2 October – Dumfries and Galloway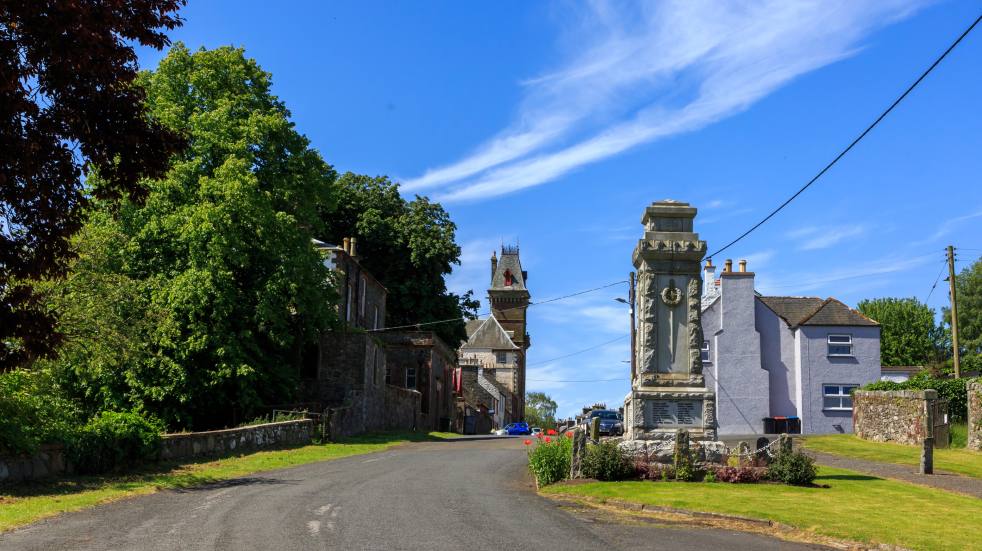 Designated Scotland's National Book Town in 1998, Wigtown puts on a prestigious literary festival every year, giving bookworms the chance to connect with their favourite writers. Some of the events cost money, but plenty are free, including a number of readings from popular children's authors. While you're in town, don't forget to browse the myriad book shops – you might just find a dusty old gem.
---
24. Watch some artists at work
Norfolk Open Studios, 24 September – 9 October – Norfolk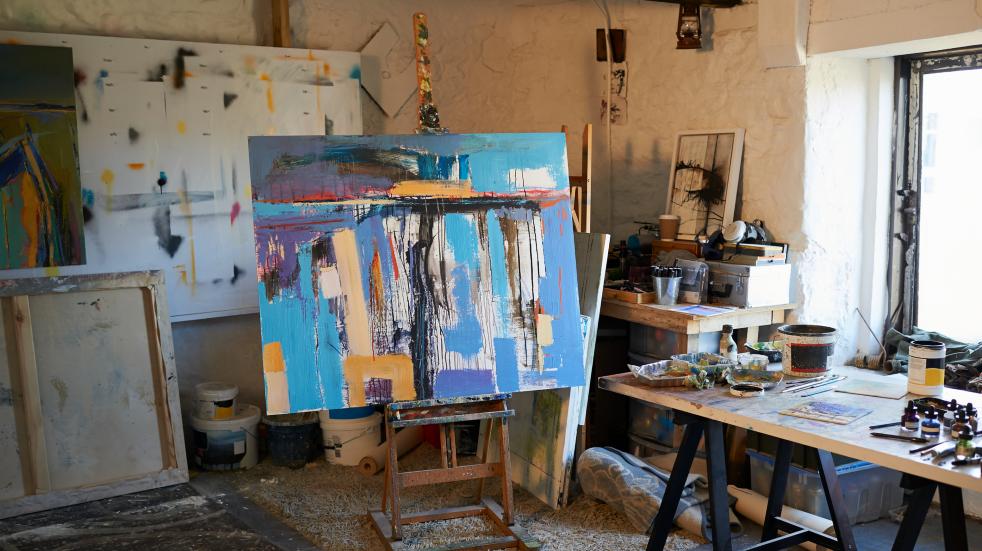 Looking to improve your painting or crafting skills? The best way to do it is to watch the professionals in action – and that's what the Norfolk Open Studios initiative was created for. Over the course of two weeks, artists across the county will throw open their doors to the public, in the hope that it might inspire them to take their hobby to the next level. For a full list of the studios taking part, visit the website.
---
25. Pick up a paintbrush
Have A Go At... Painting Watercolours, 27 September – online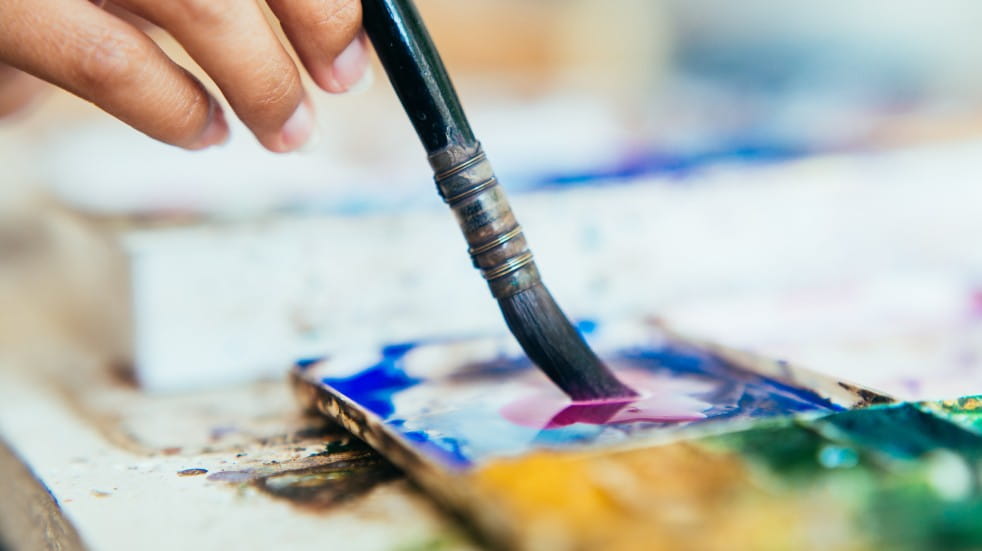 Painting pictures can bring numerous benefits, from developing creativity to improving conditions such as stress, anxiety and dementia. In this online event, exclusive to Boundless members, world-renowned artist Trevor Waugh will preview his self-paced online course, Painting Expressive Roses In Watercolour, and answer your questions. You'll be ready to paint your own lovely landscapes in no time.
---
Do more with Boundless
To benefit from amazing offers, along with dozens of other deals on holidays, motoring services, experiences, shopping and more, join Boundless today. To find out how, visit our dedicated membership page.