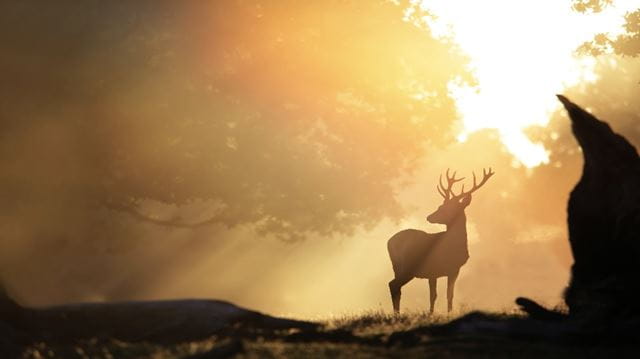 With experts in foraging, cycle hire and rare wildlife on offer, we've gathered together the best ways to explore the UK's forests and woodlands.
1. Foraging in the Forest of Dean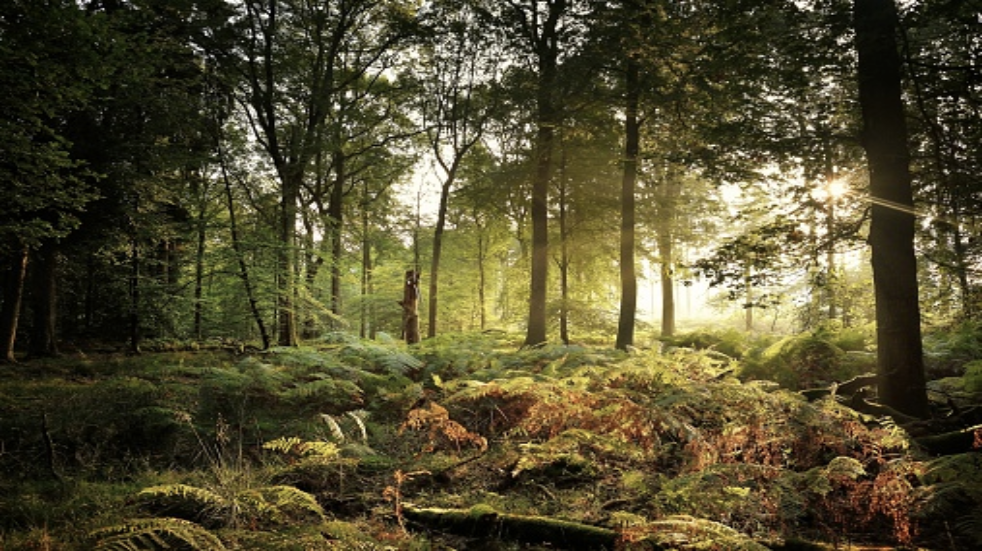 Forest of Dean, Gloucestershire
Early autumn is one of the best times to go foraging; the trees and hedgerows hang heavy with fruits and berries, and the fungi flourish. The Royal Forest of Dean offers an abundance of edible goodies such as aniseed-flavoured fennel, crunchy chestnuts and spicy Charcoal Burner mushrooms. But if you can't tell a Blusher (edible) from a Panther Cap (deadly!), it's best to pick with a professional. Raoul van Den Broucke of Tudor Farmhouse, who has been foraging for nigh on 60 years, runs day expeditions that take you off the beaten track under his expert supervision.
How to get there
Tudor Farmhouse Foraging can be found on the High Street in the village of Clearwell. Reach via the M50, A40 and A466 to the north, and the A48, B4228 and B4237 from the south.
Individual foraging costs £125 for up to four people, or £50 each to join a group foraging excursion with lunch.
---
2. Watch the stags rut in Richmond Park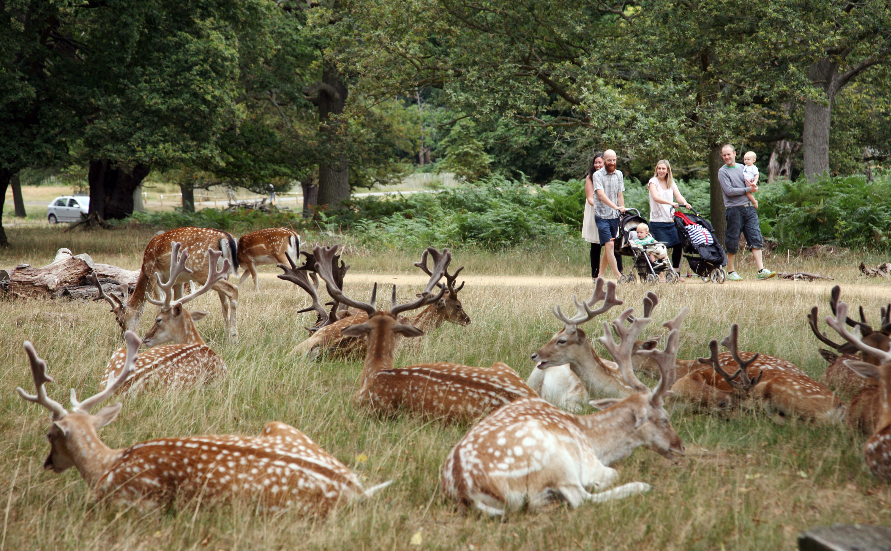 Richmond Park, London
Come autumn, the tranquil wood and grassland habitat of London's Richmond Park is filled with the sound of clashing antlers as red stags and fallow bucks compete for the attention of the females.
You may stumble upon the sight of rivals locked together, or an exhausted male catching his breath. Keep a safe distance –it's easier to make a quick getaway if you're cycling. Hire a bike in Richmond Park from Park Cycles, at the Roehampton Gate car park.
How to get there
Take National Rail or the District Line to Richmond Station and then catch the 371 or 65 bus to the gate. Plenty of buses serve gates on all sides of the park.
Richmond Park pedestrian gates are open 24 hours except during November and February, when they open at 7.30am and close at 8pm. Depending on the season, bike hire costs from £8-10 per hour; £21-£27 for three hours (adults).
Concessions available for children and family deals.
---
Discover more to see and do in our forests
The best autumn walks in the UK
See pine martens in the Forest of Dean
Preserve autumn leaves and berries with BBC Countryfile Magazine
---
3. The best stargazing in Northumberland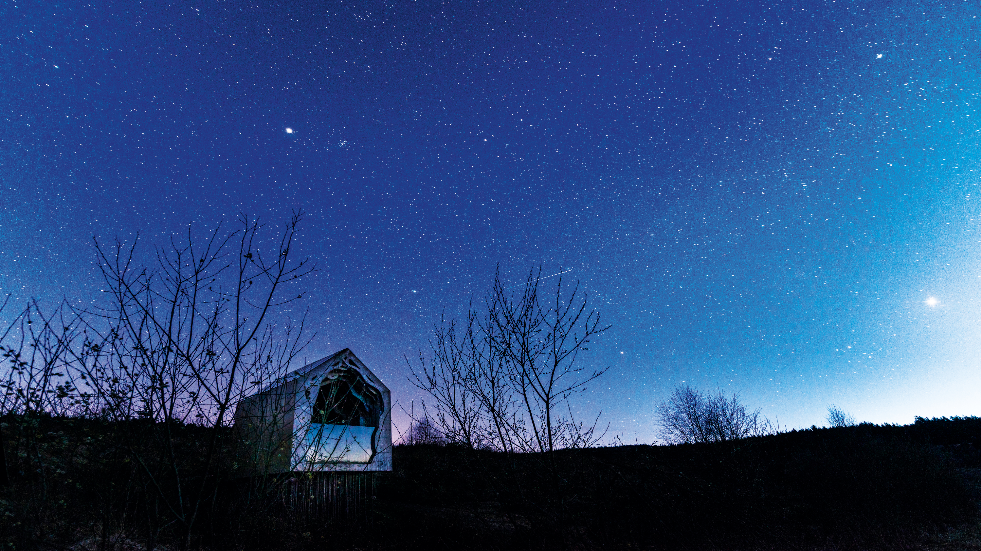 Kielder Water and Forest Park, Northumberland
As the nights grow longer with the onset of autumn, and the skies become a dark canvas illuminated by billions of flickering stars, there really is no better time to go stargazing. With its Gold Tier Dark Sky status, Kielder Water and Forest Park is an ideal place to observe from. On a clear night, it's possible to see the swirl of planetary bodies that make up the Milky Way and Andromeda galaxies. For closer inspection, try an event at Kielder Observatory.
How to get there
Kielder Water and Forest Park is situated just a few miles from the Scottish border, and can be reached via the B6320 or B6357.
Kielder Observatory host events from family astronomy to astro photography, with adult prices starting at £18.15 and family prices starting at £45.62.
---
4. See the ponies of the New Forest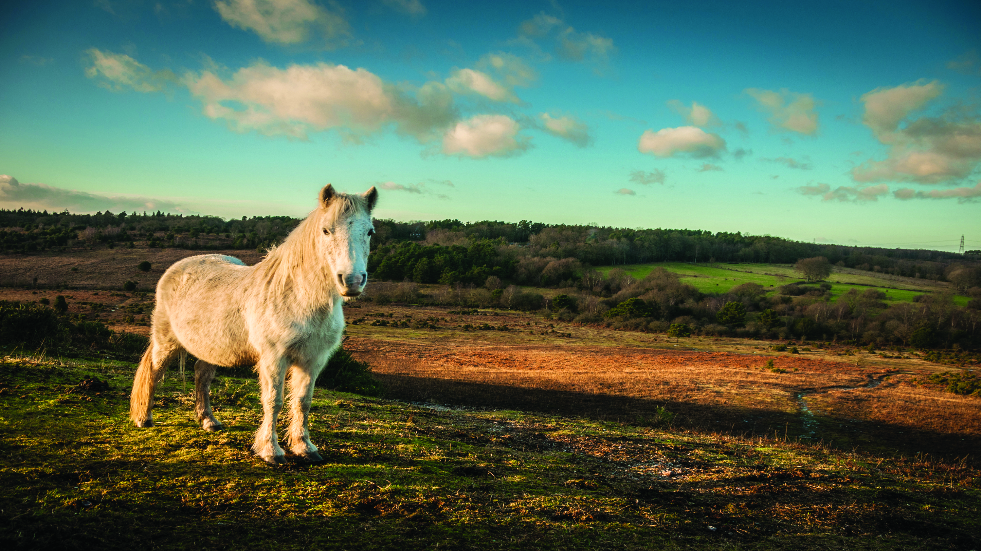 New Forest, Hampshire
The New Forest is famous for one thing above all else – its free-roaming ponies. So, what better way to explore the largest unenclosed pasture in the UK than on the back of a trained, more biddable horse from one of the many local stables?
Tots from the age of four and those just taking up the reins can enjoy spotting the colourful array of ponies on a lead ride with Arniss Equestrian, which caters for all skill levels. More experienced riders can canter through the forest past the flurry of red, green and orange leaves as the trees change with the season.
How to get there
Ride a New Forest pony with Arniss Equestrian, a short drive south of Salisbury in the village of Godshill. It's reachable via the A338 from north and south, and the A31 from east and west.
An hour-long group lesson or a 30-minute lead walk-out will cost you £30, or £38 for an hour-long group hack.
---
5. Go beaver spotting in Knapdale Forest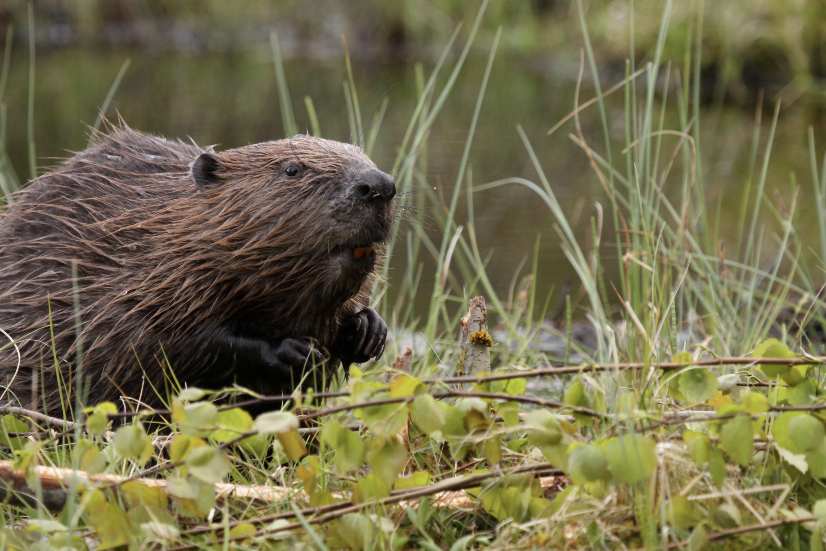 Knapdale Forest, west of Glasgow
With coastal views and wildlife that includes red squirrels, eagles and otters, there's plenty to see in Knapdale Forest.
But the main attraction is the chance to see the Knapdale Forest beavers, recently granted native status in Scotland following a trial reintroduction.
Have fun crossing over the beaver-made dam at Loch Coille Bharr and search for signs: felled trees and stripped branches are common sights. Keep your eyes peeled for teeth marks.
How to get there
Follow the A816 north out of Lochgilphead then take the B841 towards Crinan. Turn left at Bellanoch on to the B8025. After about a mile turn left towards Achnamara and keep left after Loch Barnluasgan for your destination.
Beavers are typically nocturnal, so for a chance to catch a glance, visit at dusk.
---
6. Learn bushcraft skills in Sherwood Forest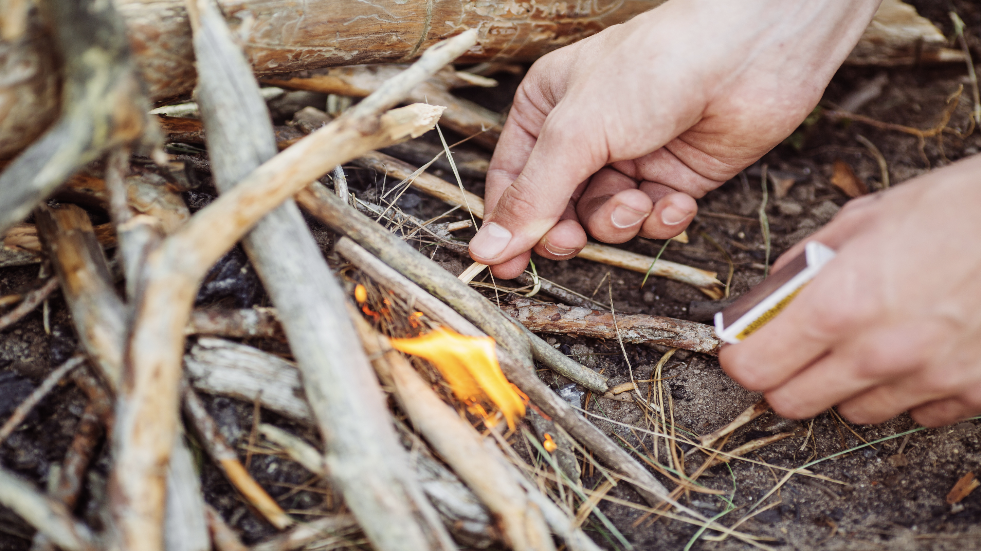 Sherwood Pines Forest Park, Nottinghamshire
Sherwood Pines Forest Park is a short walk, cycle or drive from the tangle of gnarled and knotted veteran oak trees that make up Sherwood Forest Country Park, but is no less striking.
The towering pines make an excellent canopy for bushcraft enthusiasts channelling their inner Robin Hood. Visitors to the forest can learn everything from fire lighting to wood whittling. More competitive challenges include assault courses or navigating the woods using a compass.
How to get there
Sherwood Pines Forest Park is located in the Heart of Sherwood Forest, east of Mansfield on the B6030 west of Kings Clipstone. If coming by bus take the number 14 or 15 to Kirton or Walesby from Mansfield bus station.
The park is open daily from 8am to dusk. Join the rangers for bushcraft activities – from £12.50 per person. Overnight stays £45 per person.
---
7. Conservation in the forests of the Midlands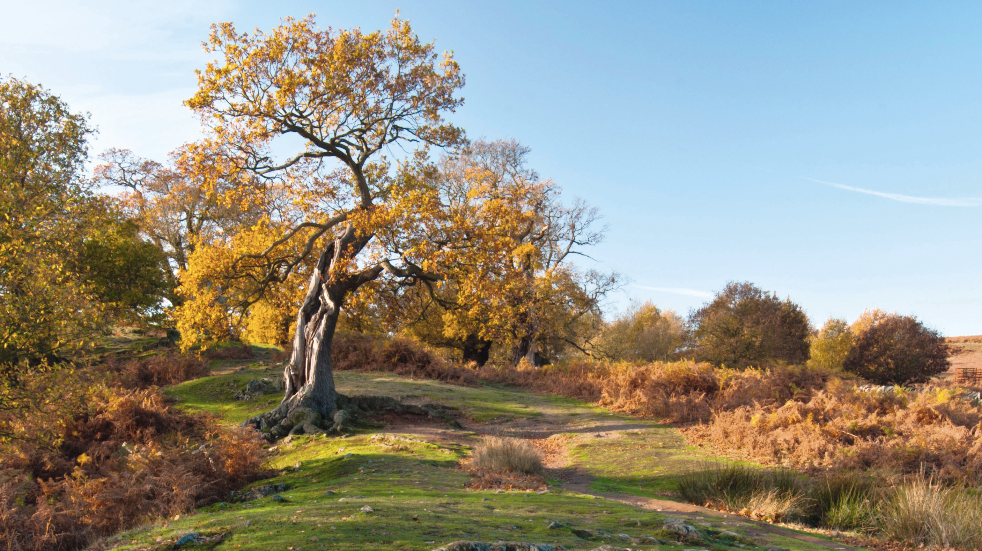 The National Forest, across Derbyshire, Leicestershire and Staffordshire
Born out of the ashes of the coal mining industry, The National Forest relies on volunteers to breathe life into the once-scarred landscape where now thriving green spaces are populated by oak and ash. But the forest is still undergoing regeneration.
The Conservation Volunteers run long and short courses, from beginner's dry stone walling to tree management for volunteers.
How to help
Volunteering opportunities take place across the Midlands. Find out how to support the National Forest at various locations.
The Conservation Volunteers, the community charity, offer volunteering opportunities and training courses.