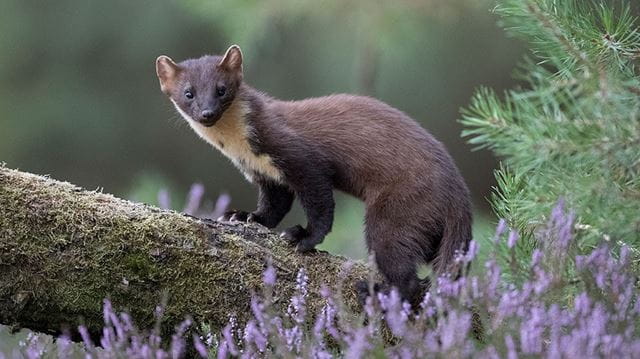 Pine martens are settling in to a new home in the Forest of Dean, close to Whitemead Forest Park, thanks to a new reintroduction project.
In September, 18 of these magnificent animals were relocated from Scotland and released at a top-secret site in the forest. The ancient broad-leafed woodland that stretches across the Forest of Dean is the perfect habitat for them to thrive.
Why all the secrecy? Because the pine marten is among the UK's rarest mammals. Until now, there were only about 20 left in England.
Back from the brink of extinction
The wild, weasel-like omnivores once snuck through woodland undergrowth right across Britain, but they were almost wiped out during the 1800s by deforestation and hunting – often for their fur. Most survivors were confined to Scotland, where a few isolated populations just about clung on, until the species became protected in 1981.
Although this protection helped keep them from extinction, the UK-wide population is still estimated at less than 4000 (the vast majority in Scotland) and they remain absent from most woodlands. The forests need animals like this – pine martens can help the trees out by keeping grey squirrel numbers in check.
"Pine martens play a vital role in the delicate balance of woodland ecosystems," explains Forestry England's Rebecca Wilson. "Living at low densities in the landscape, they forage on fruit, fungi and a range of prey including the non-native grey squirrel, which is having a detrimental impact on broadleaf woodland throughout Europe."
But suitable forest habitat is scarce these days. If pine martens were to return to their former realms, they were going to need a helping hand.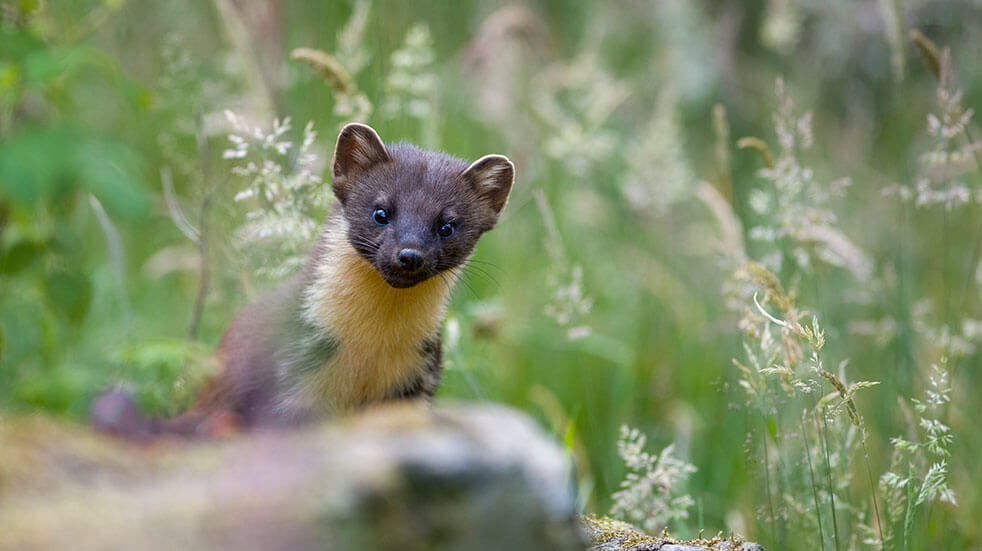 ---
Discover more about the Forest of Dean and Whitemead Forest Park
What to do on a family break in the Forest of Dean
Save on a break at Whitemead Forest Park with your Boundless member discount
The best activities on offer in the Forest of Dean
---
Bringing pine martens back
This is where Project Pine Marten comes in. Gloucestershire Wildlife Trust, Forestry England and Vincent Wildlife Trust worked together with other partners and funders to bring them back from the brink. The project collected 18 wild individuals from Scotland and released them at a secret location in the Forest of Dean.
Pine martens are a famously elusive species, favouring thick, forested cover that can make them hard to track down. Often, their 'scat' (poo) is the only sign you'll find. But the released animals have been fitted with tracking collars to help researchers keep tabs on them.
The plan is for the animals to multiply and spread out until they hook up with another population that was released across the border in Wales in recent years. "Hopefully, they'll establish the pine marten population across England and Wales," says lead ecologist Dr Cat McNichol. Together, they'll support nature's recovery, and play their vital role in the healthy functioning of our ecosystem.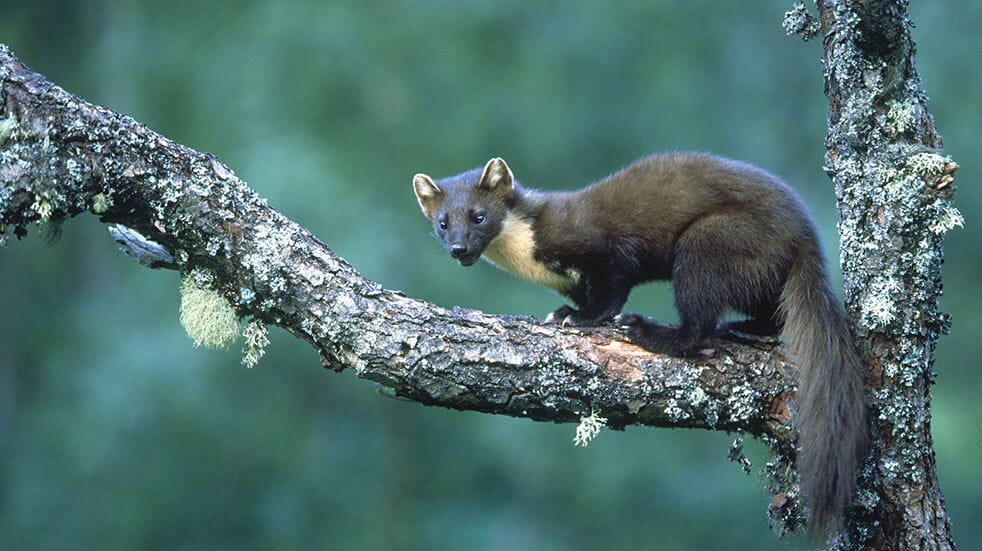 Other Forest of Dean wildlife
Nestled amid fragrant evergreens in the heart of the Forest, Boundless' Whitemead Forest Park is the perfect base to discover wildlife.
The region's famous wild boars rear their humbug-striped piglets in forest glades. They dig over the topsoil, which helps other species, from orchids to amphibians.
Roe and fallow deer roar and rut in autumn and raise their fawns in spring in the forest glades. Badgers emerge at dusk to forage and play in the moonlight. The field margins shelter wood and field mice, shrews, dormice and moles. Pipistrelle, noctule, long-eared and rare greater horseshoe bats flit between the trees by night, hunting for moths.
Bird lovers can look out for woodland birds such as jays, chaffinches, blue tits and nuthatches by day, and woodcock and owls by night. Symonds Yat Rock, an impressive crag overlooking the rushing Wye River, is home to a family of peregrine falcons – the world's fastest-moving creature.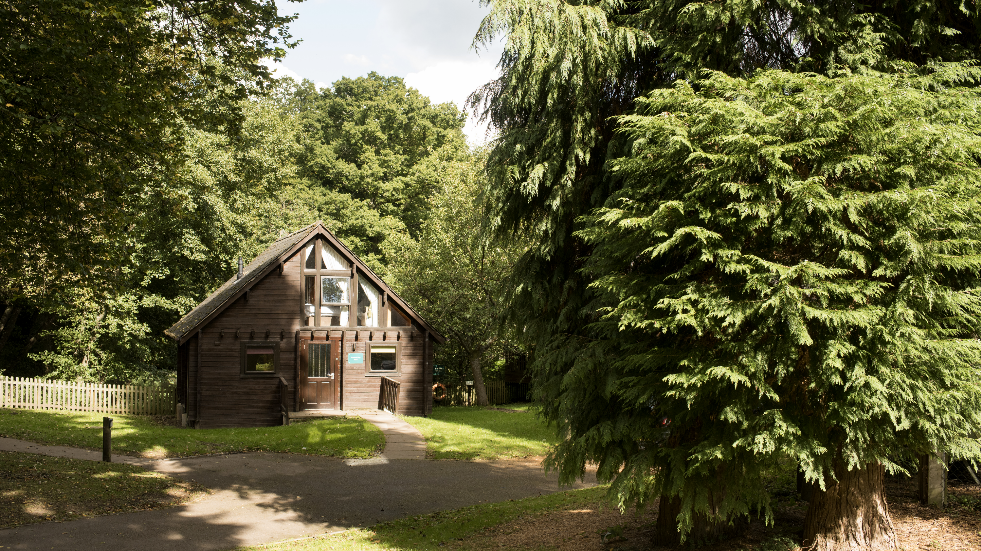 Whitemead puts you right among the Forest of Dean's captivating wildlife (our cabin was visited by a friendly nuthatch by day, and a tawny owl by night!). It's is also right opposite RSPB Nagshead nature reserve, making Whitemead the perfect base for a woodland wildlife-spotting getaway.
As well as invigorating woodland strolls, you can also enjoy the region's wild side by kayak, canoe or bicycle, all available for hire as off-road options to explore the Forest's interior.
Back at base, Whitemead has everything you need to stay cosy, well fed and get the kind of good night's sleep that only comes with that fresh, forest air and hearty food.