From award-winning sculptured parks to organic kitchen collections, Britain's gardens boast a stunning collection of flora
1. Best traditional Victorian gardens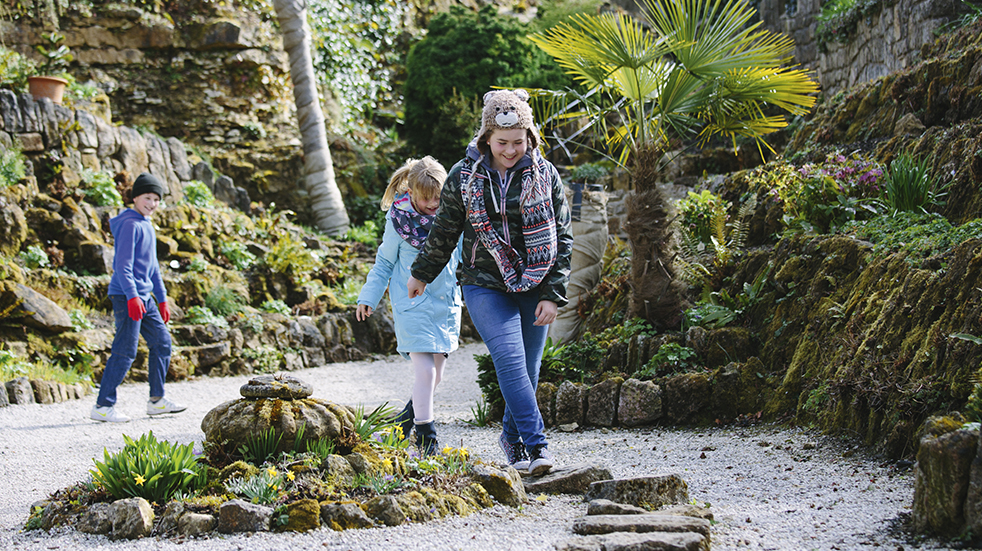 Brodsworth Hall and Gardens, Doncaster
A beautifully renovated Victorian garden, this collection of 'grand gardens in miniature' at Brodsworth Hall and Gardens is a sight to behold, whether you visit in early or late spring.
The garden team has created plenty of seasonal interest, starting in March with a sea of daffodils in dozens of varieties, as well as an array of other spring bulbs filling the flower beds with colour and scent.
Sweet-smelling bluebells and aconites carpet the woodland floor in April, while the Fern Dell boasts a mix of camassias, geraniums and magenta cyclamen. See thousands of bedding plants and spring bulbs, including tulips, hyacinths and muscari, put on a spectacular show from March to May in the flower garden.
Roses take Brodsworth's centre stage in summer. You'll smell the 100 historic varieties before you even reach the Rose Garden, which features a 45 metre long pergola draped with scented climbers surrounded by box-edged rose beds. Less formal is the nearby Rose Dell – full of wild roses in white, pink, red and even vivid yellow.
Through autumn the Victorian topiary and hedges become more striking, while colourful hollies scattered through the gardens begin to grow bright berries. Then over half a million snowdrops force their way through the chilly ground in deepest winter.
How to get there
Take A635 from A1 J37 and follow the brown tourist signs
Opening times
Weekends only to 1 April, then open daily, 10am-6pm
Price
Free to members or £13 adult/£7.90 child (from 1 April, other prices available)
Boundless members receive a discount on English Heritage membership.
---
Read more of our great gardening content
---
2. Best organic kitchen gardens
Audley End House and Gardens, Essex
Blossoms galore herald the arrival of spring in these organic kitchen gardens at Audley End House. Starting with pink peach blossom, apple and pear continues the show from March to May.
The team also plants an annual spring bulb display in the parterre featuring a staggering 12,245 tulips this year, including heritage varieties in keeping with original planting plans, such as 'Couleur Cardinal' (introduced c1845), 'Peach Blossom' (c1890) and 'Greuze' (c1891).
Over 7,000 daffodil bulbs are planted too, and as the gardens are productive you can see plenty of vegetable sowing and planting, with heritage varieties that were grown and used in the 1800s.
In early summer thousands of colourful bearded iris and heritage peonies leap up, while the park's many mature trees flower through June and July. Lots of soft fruit is also grown in outdoor beds and traditional fruit cages, with more kitchen produce like peas and broad beans appearing later in the summer.

Trees become even more striking in autumnal tones after this, while the garden team continues to harvest cabbages, kale, leeks and more throughout the winter.
How to get there
1 mile west of Saffron Walden on B1383 (M11 J8 or J10)
Opening times
Gardens open daily from April 10am-6pm, weekends only 10am-4pm in winter and early spring
Price
Free to English Heritage members/£20.40 adult/£12.30 child
Boundless members receive a discount on English Heritage membership
---
3. Best gardens for year-round variety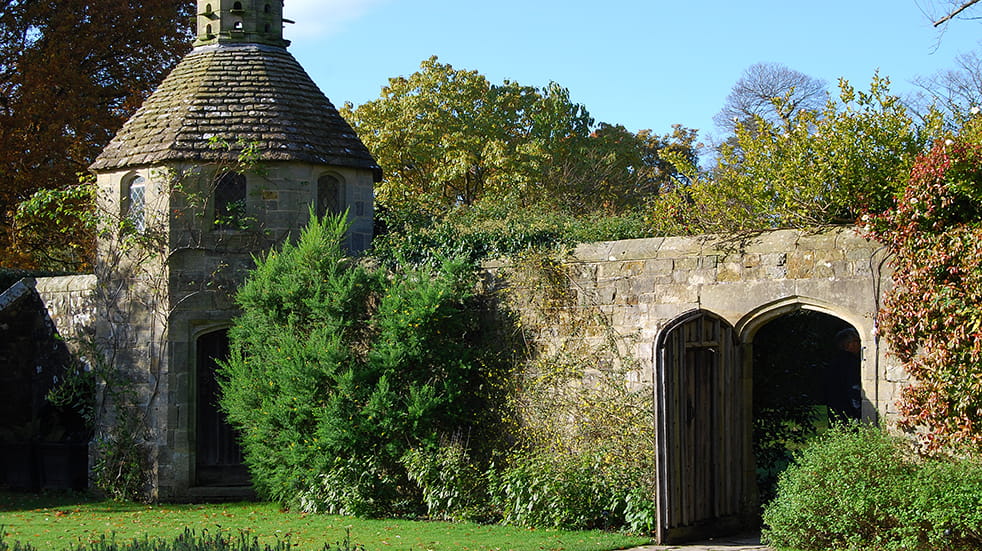 Nymans Gardens, Handcross, West Sussex
Managed by the National Trust, Nymans in springtime boasts glorious bluebells in the Wild Garden and Pookchurch Wood, and five magnificent magnolias. There's also a pinetum to explore or you can meet the garden team for a guided tour, and the woodlands are designated a site of special scientific interest. Monthly events include garden painting lessons.
Nyman boasts lots of plants from hotter sections of the globe, which really start to thrive in the summer months. Another highlight of the season is the dramatic Edwardian summer borders, which contain a mix of herbaceous perennials around a Verona marble fountain.
These gardens stay colourful into the autumn, with beds of South African flora flowering later and trees in the arboretum providing a golden display. Cornus steams. Scented daphne and camellias pop up and survive well through the winter, providing interest on a frosty winter walk.
Just 15 minutes' drive from Nymans is Ghyll Manor, the Boundless Breaks hotel – as a Boundless member you can save up to 20% on the public prices.
How to get there
Off the A23 between London and Brighton, four miles south of Crawley
Opening times
10am-5pm daily in peak season, 10am-4pm in winter
Price
Free to National Trust members or £14 adult/£7 child over five
---
4. Best for spring blooms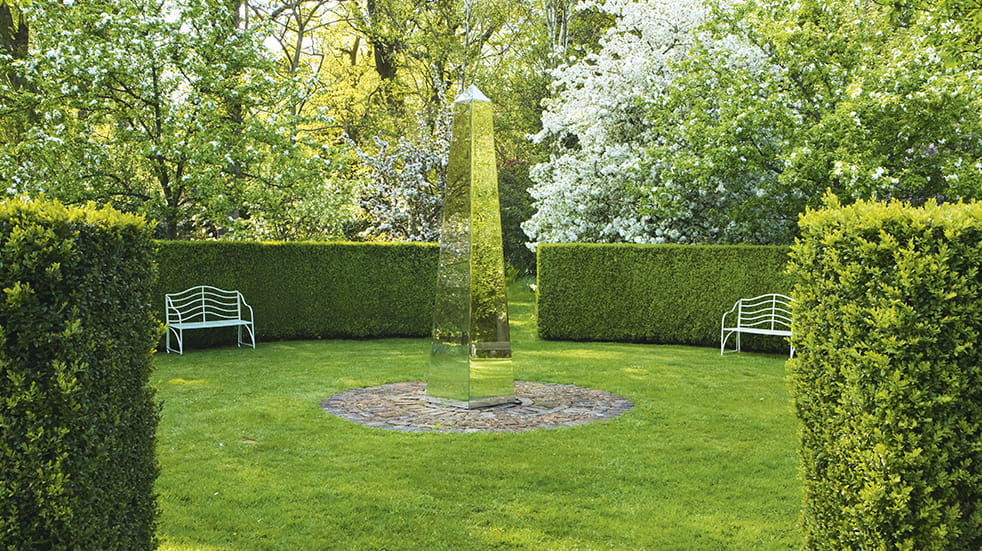 Doddington Place Gardens, Kent
Set in ten acres in an Area of Outstanding Natural Beauty, the landscaped grounds at Doddington Place Gardens include a woodland with a collection of rhododendron and azalea, thanks to a rare pocket of acid soil. The display is at its best in late spring, bursting into a mass of pink and purple flowers. There's also an Edwardian rock garden, rare Asian trees and a giant mound of cumulus cloud-like yews. The gardens have been open in aid of the National Garden Scheme for over 50 years.
There's plenty to see here all year, though. The woodland garden is particularly striking in early summer – full of rhododendrons and azaleas.
How to get there
10 minutes from A20 and A2
Opening times
Open until 29 September, Wednesdays and Sundays, 11am-5pm. Also bank holidays and for the National Garden Scheme – see website for details.
Price
£8 adult/£2.50 child (other prices available – see website)
---
5. Best for Repton's finest work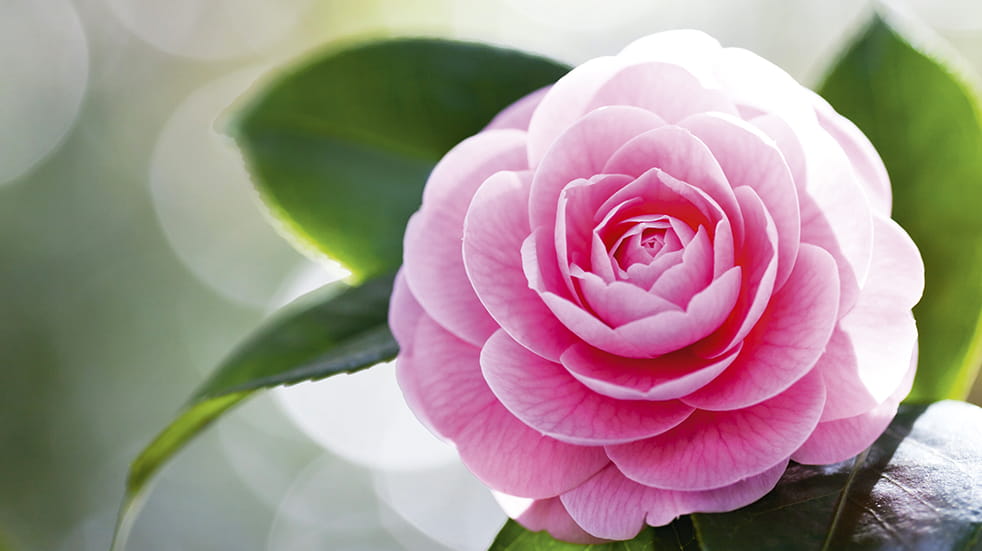 Woburn Abbey and Gardens, Bedfordshire
2018 marked the bicentennial celebration of one of our most famous landscape gardeners, Humphry Repton, who died 200 years ago – and Woburn Abbey and Gardens features the greatest number of realised Repton plans in the UK.
His designs included a lake, an American garden, the Folly, the Cone House and a menagerie among many other ideas. One of the most eye-catching is the Rockery and Pavilion. In 2009, the gardens team began restoring the Rockery, and in 2011 the Pavilion was built, faithfully recreating Repton's original illustration.
New for 2018 is an exhibition in the Abbey – 'Humphry Repton: Art & Nature for the Duke of Bedford' – which will include Repton's 'Red Book' for Woburn, beautifully illustrating his design process.
Although it's not a Repton feature, the Camellia House is a spring highlight, as the camellias burst into colour at this time of year.
Its centre beds have been restored with species collected for the 5th and 6th Dukes of Bedford by plant collectors such as Sir Joseph Hooker, William Banks and John Bartram.
How to get there
10 minutes from the M1, J12 or J13
Opening times
Gardens open daily from 5 April, 11am-5pm (last entry 4pm)
Price
£8.25 adult/£5.50 child for gardens and deer park only (other prices available). English Heritage members can enter at a reduced price.
---
6. The best gardens for being an all-round crowd pleaser
Cragside, Northumberland
Voted one of Britain's favourite gardens in 2016, Cragside combines a pinetum, one of Europe's largest rockeries, a formal garden and more.
A magnificent maze has been cut into a huge rhododendron forest, which at this time of year will be a blaze of colour. This quirky labyrinth is great fun for kids of all ages.
The garden's fernery wakes up in the spring with an array of unfurling fronds. There are lots of impressive tree specimens as well – and the formal garden, laid out over three terraces, has breathtaking views of the Northumberland countryside. There are over seven million evergreens in the entire Cragside estate, which stand out particularly in autumn when surrounding trees are losing their leaves, while Tumbleton Lake transforms into a winter wonderland later in the year.
How to get there
On B6341, 15 miles northwest of Morpeth via A697
Opening times
Gardens open every day 10am-5pm until 3 November, open 10am-4pm in winter
Price
£20.90 adult/£10.50 child, house and gardens (other prices available)
---
7. The best secret garden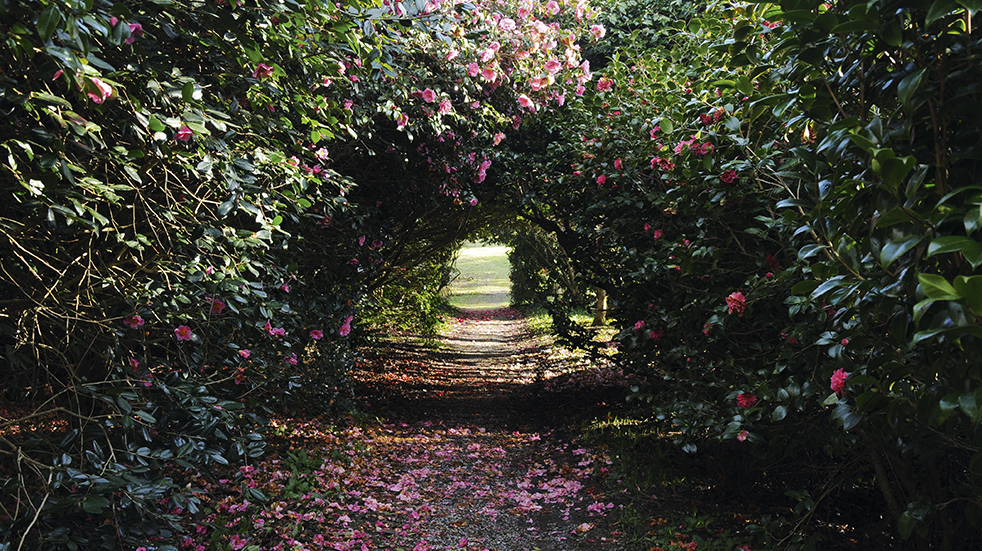 Antony Woodland Garden, Cornwall
Hidden away in the Cornish countryside, Anthony Woodland Garden runs along the pretty Lynher Estuary and is a plant-lover's paradise.
Home to a staggering 600 varieties of camellia, it is one of just five International Camellia Gardens of Excellence in the UK.
From rare species such as Camellia saluenensis, originally introduced by the Victorian plant hunter George Forrest, to Camellia reticulata, which is enjoying something of a renaissance thanks to its bold red blooms, you'll be inspired to find one to grow at home.
There are also many wonderful wildflowers here at all times of the year – snowdrops from January onwards, bluebells and wild garlic in March, with even more varieties through the summer filling the gardens with fragrance.
How to get there
Cross the Tamar Bridge (A38) from Plymouth and take the A374, or use the Torpoint Ferry
Opening times
11am-5pm 1 March until 31 October, closed Mondays and Fridays except bank holidays
Price
£7 adults/under-16s free
---
8. Best gardens for seeing cherry blossom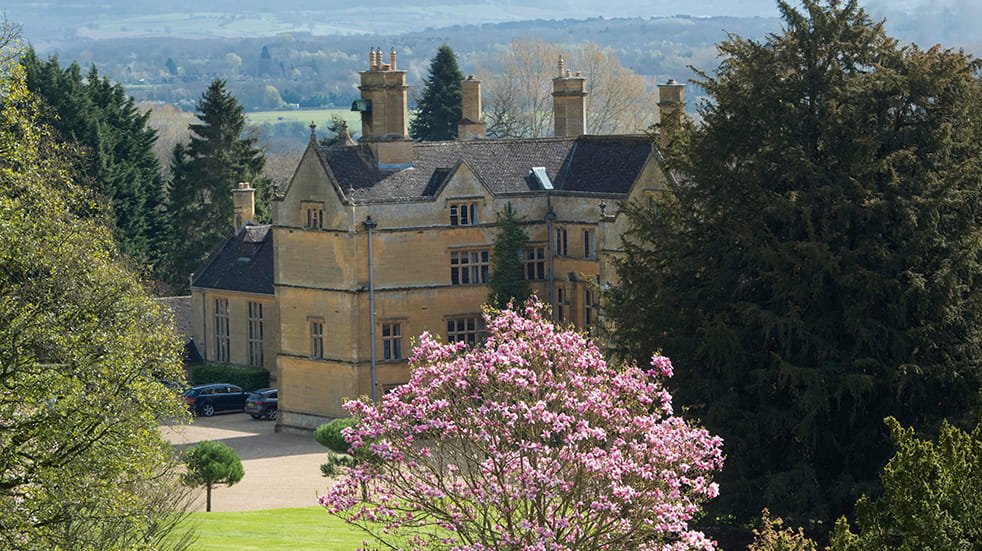 Batsford Arboretum, Gloucestershire
Batsford Arboretum is the UK's national collection of Japanese cherry trees, guaranteeing a springtime spectacle with acres of pink blossom.
Call for a blossom update on 01386 701441 or check the website to find out when the trees are in full bloom.
A variety of magnolias add to the spectacular spring display, as does the Davidia (or pocket handkerchief) tree and much more. Clouds of wildflowers – forget-me-knots, buttercups, foxgloves and orchids – provide a summer backdrop, while autumn adds fire to the country's largest private collection of trees and shrubs. Ice, frost and snow can't stop snowdrops and aconites in the winter, either!
How to get there
On A44 to Bourton-on-the-Hill, a mile and a half west of Moreton-in-Marsh
Opening times
All year, daily 9am-5pm (10am-5pm on Sundays and bank holidays)
Price
£8.95 adult/£3.50 child/under-fours free (other prices available)
---
9. Best gardens from the Arts and Crafts movement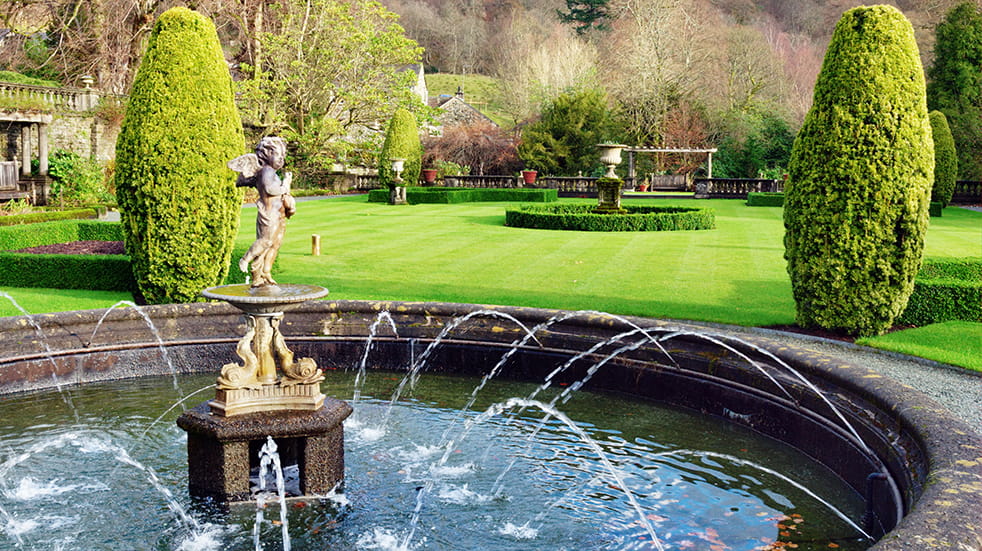 Rydal Hall, Ambleside, Cumbria
Located in the Lake District UNESCO World Heritage Site, the formal gardens of Rydal Hall were designed by Thomas Mawson, a landscape architect, in the 1600s. From the grotto you get great views of Rydal Falls, and inspired William Wordsworth to write about it in his poem 'An Evening Walk'. The estate also belongs to the Red Squirrel Conservation Project and began generating its own hydro-electric power over 100 years ago.
You can visit for free all year round (though there's a parking charge if you arrive by car) but the hall also participates in the National Gardens Scheme so twice a year (19 May and 12 September in 2019) they collect for charities including Macmillan Cancer Support, Marie Curie, and the Queen's Nursing Institute.
The Boundless-owned Parkergate cottages make a great base for a stay in the Lake District, roughly 30 minutes' drive from Rydal Hall. And as a Boundless member you'll save up to 20% on public prices.
How to get there
Off the A591 north of lake Windermere
Opening times
All year, daily
Price
Free, though donations to the garden's upkeep are welcomed
---
10. Best gardens for European style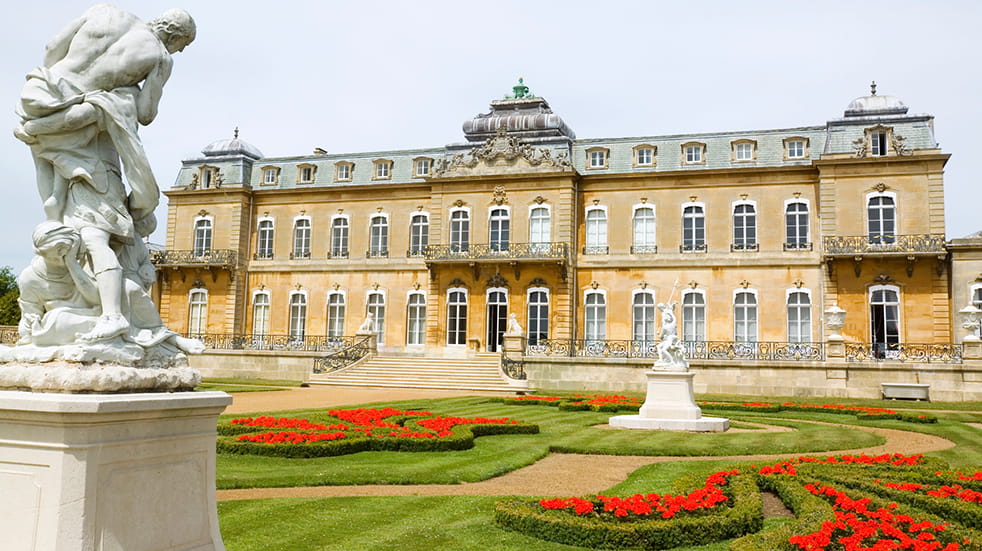 Wrest Park, Bedfordshire
Wrest Park boasts 92 acres of award-winning gardens, including the formal parterres, the impressive Archer Pavilion at the end of the Long Water, plus a Chinese Bridge and Temple, a Bowling Green House built in the 1700s, and a spectacular marble fountain. The gardens were created over 300 years, inspired by French, Italian and Dutch fashions as well as traditional English design, and change colour every season – an explosion of flowers in autumn, lush greens in summer, and a golden autumn where the design comes to the fore.
How to get there
Off the A6 south of Bedford, and 20 minutes from the M1
Opening times
10am-6pm daily in peak season, Weds-Sun in early spring, weekends only in winter
Price
Free to English Heritage members or around £12 adult/£7.20 child (from 30 March, other prices available)
Boundless members receive a discount on English Heritage membership.
---