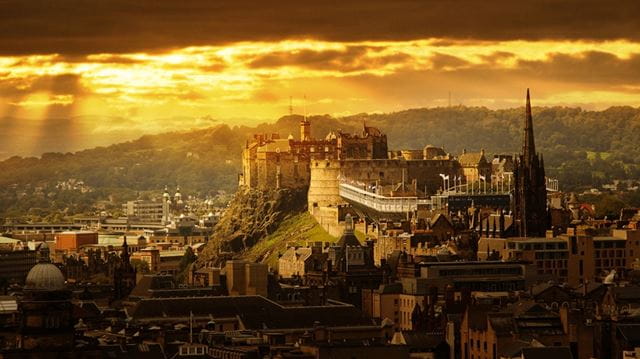 Edinburgher and award-winning stationery creator, Kerri Middleton, shows us round her home city
How long have you lived in Edinburgh?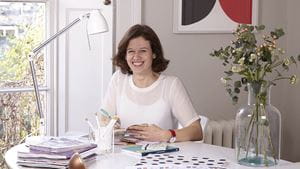 My whole life, except for four years at the Glasgow School of Art and a year in Sydney, Australia, otherwise it's been Edinburgh.
If you had a free day in the city, where would you go?
I like Stockbridge. I'd have a wander along the Water of Leith, then have a look in the shops and the galleries, followed by a nice coffee somewhere. There are lots of independent shops and cafés around there.
Do you have a piece of advice for tourists?
Enjoy the hills and the beach as well as the city, because Edinburgh has all of them. If you can get out of the centre to the outskirts, there are some really nice things to see there too.
What's your favourite day trip out of the city?
East Lothian. Down to Seacliff Beach and Tyninghame village – it's so pretty.
What's your favourite sight in the city?
I think that's got to be Portobello Beach. It's that big sky and the constantly changing weather. The beach is a really nice part of Edinburgh that probably a lot of tourists miss even though it's only ten minutes or so out of town. The view over to Fife on a nice day is great – it's worth a bus journey from town.
Where's the best view in the city?
The top of Arthur's Seat [extinct volcanic rock; now grass-covered hills that offer great walking in the heart of the city, as well as panoramic views]. You can't really beat that.
What local dish/drink should every visitor try before they leave?
I think porridge. Porridge with a bit of honey and fruit – it's the Scottish food that everyone forgets. When it comes to drink, it has to be whisky – you have to try it. Or Irn-Bru!
What's the best place for dinner?
Nothing beats The Secret Garden at The Witchery by the Castle at the top of the Royal Mile. Another good place to try is Chop House on Constitution Street in Leith. They are soon going to be opening a second one close to Waverley train station. If I was taking children, I'd go to Vittoria at the top of Leith Walk – they're brilliant with the kids.
Where's the best place for brunch?
For brunch I'd go to The King's Wark on the Shore in Leith it's a really nice place for a traditional Scottish breakfast.
Best place for street food?
The Ting Thai Caravan near Edinburgh University on Teviot Place. It's brilliant. There is always a queue outside; you can't book, but it is really good Thai food.
Where would you take a friend from out of town that the tourists wouldn't usually see?
A walk on the Braid Hills close to the Morningside area of the city. Morningside itself is really nice, with lots of independent shops and cafés, and close to that is Bruntsfield. Brunstfield Links is a great open space. Again, there are nice shops and restaurants – it's got a bit of everything.
Where would you recommend for a family friendly day out in the city?
I think the National Museum of Scotland on Chambers Street - lots there, great for kids and it's also free. There is another branch of Vittoria on George the IVth Bridge close by, which is good for lunch, although there are quite a few places around here, and nearby Meadows Park is a nice green space with a great playground for kids.
What's your favourite time of year in the city?
It has to be spring.
How has the city changed in the past 20 years?
The thing that I really notice, probably because I grew up near Portobello and live in that area now, is that things don't seem so far away now. Growing up, it felt like the town was absolutely miles away, whereas actually it's about three miles; it just feels as if Edinburgh is now more accessible, it's easier to reach the outskirts – people commute in from Fife and East and West Lothian, and the city seems much easier to get to from the outskirts.
What do you like most about living in Edinburgh?
The combination of coast, countryside and hills – it really has got a bit of everything.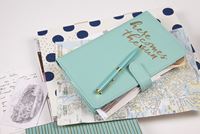 Kerri Middleton is founder and owner of Busy B, an award-winning gift stationers designed to make life better organised and more beautiful. She lives in Edinburgh with her three primary school-age children.