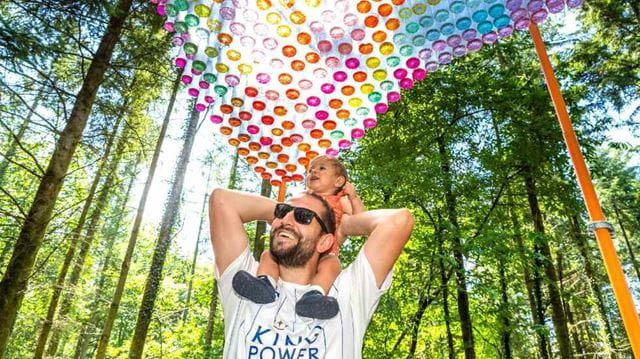 From fun, family-friendly city routes to a 153-mile pilgrimage, here are some of the best trails of the unexpected – and most of them are free!
Lake District art trail
Best for a rainy day – Grizedale Sculpture, Cumbria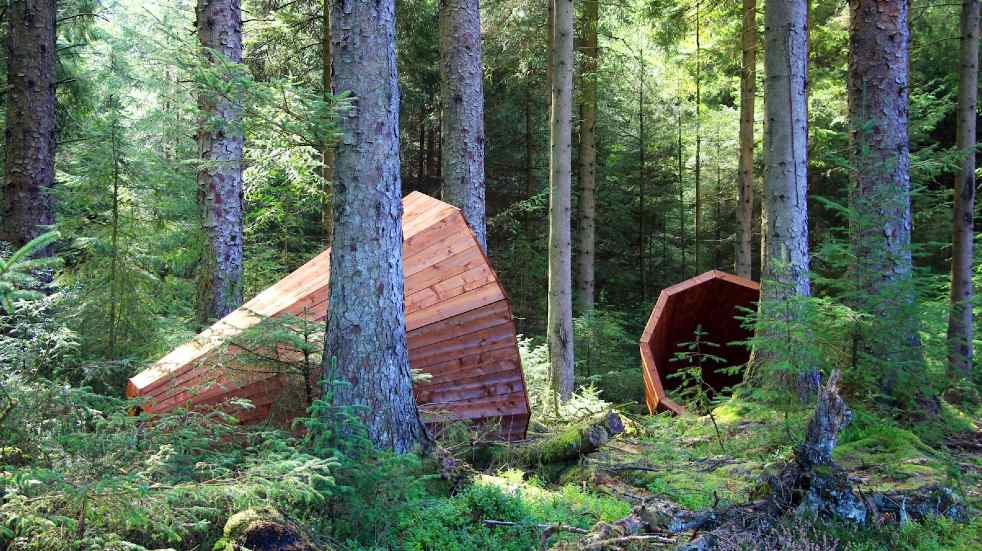 Artists worldwide have created works for what was the UK's first forest sculpture trail, launched in 1977. It's largely sheltered by trees and offers good paths, taking you to such treasures as The Clockwork Forest, in which giant keys on trees play a tune when turned; Flight, with translucent wings inspired by dragonflies; and Ruup (pictured above), designed to encourage you to stop and listen to the sounds of the forest. From modern metal sculptures to wooden forms being slowly reclaimed by the forest, the sculptures can be explored on foot or bike, and you'll be treated to magnificent views of the surrounding fells along the way.
More like this…
The Forest of Dean's sculpture trail, another well-established favourite, is within walking distance of Boundless-owned Whitemead Forest Park where Boundless members can enjoy up to 20% off all stays.
The Fforest Ffawr Sculpture Trail near Castell Coch was created by award-winning chainsaw artist Simon O'Rourke.
Greenwich art trail
Best for serious art lovers – Greenwich Contemporary Art Trail
Stretching just over four miles, from the top of Greenwich Park to the Greenwich Peninsula, this trail is a great way to explore interesting spots in this nook of south-east London. It presents you with some big names, too. First up is Henry Moore's Tall Standing Figure: Knife Edge, a tall bronze sculpture based on bones, while Mermaid by Damien Hirst overlooks the Thames near the O2 arena. Among the artworks that sit between these two is Nelson's Ship in a Bottle by Yinka Shonibare, a name that will be familiar to those up on their contemporary art. It's one of London's most photographed artworks, according to Royal Museums Greenwich.
More like this…
This year's annual Shrewsbury Arts Trail (1 July–31 August) includes a sculpture trail with three works by Dali.
The stunning sculptures at Henry Moore Studios and Gardens in Hertfordshire showcase the famed sculptor's best work and spill out into the surrounding fields.
Art trail London
Best for families – Morph's Epic Art Adventure, London
Those who were glued to the telly when Take Hart was on in the 1970s and '80s will have fond memories of this anarchic plasticine character – and he's a firm favourite with today's youngsters too, thanks to over 30 years of sterling work from Aardman Animations. This summer, there are 70 individually designed, six-foot Morph sculptures in residence throughout London – a trail map navigates you to famous streets and landmarks, including the South Bank and the City, where you'll find the mischievous fella in various vividly painted forms. Ending on 20 August, it's a step-free trail in support of charity Whiz-Kidz.
More like this…
City art trails
Follow a wild and wonderful unicorn trail across Bristol and go on a bear hunt in Leeds. There are many more city trails taking place up and down the country, too.
Art trail in Surrey and Kent
Best for ambitious explorers – the North Downs Way Art Trail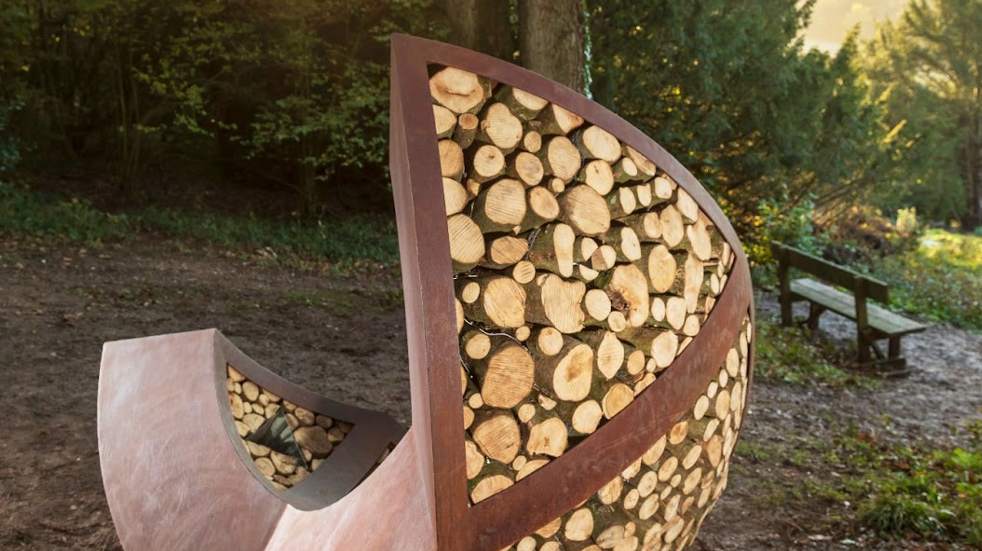 Among the many joys of a good walk are the unique views revealed along the journey, and the nine sculptures set along the North Downs Way Art Trail keep this very much front of mind. For instance, Optohedron (pictured above), near Newlands Corner in Surrey, has embedded kaleidoscopes that help you view the landscape in a different way, and After the Black Gold, just outside Woolage village in Kent, draws your attention to an old colliery. As they're dotted along the 153-mile trail, you can't tick them all off in a day, even if you're on wheels, but there are individual walks to each artwork outlined on the Kent Downs website.

More like this…
The award-winning Bliss Trail links four villages in the Trossachs with fantastic artworks.
Irwell Sculpture Trail offers 70 artworks along 33 miles between Bacup and Salford Quays.
Art trail in Bristol
Best for teens – Banksy Bristol Trail
Who'd have thought that a subversive street artist would become an international icon? Even given his renown, Banksy is still cool enough to appeal to the most cynical teens, so there's a good chance you'll be able to persuade them to walk around his home town of Bristol to see his work. It's practically a must-do for anyone visiting the city that has pieces such as Well-Hung Man (pictured above), Girl With a Pierced Ear Drum, Mild Mild West and Valentine for all to see. The website above has downloadable maps and links to interactive and guided tours, including some that take in the city's wider street art scene. Just remember to hide those spray paints afterwards.
More like this…
Glasgow's city centre boasts a series of stunning murals to visit from a whole host of exciting street artists.
In Brighton you can take a tour of its streets filled with eclectic street art with one of the artists themselves.
Yorkshire art trail
Best for a walk in the park – Yorkshire Sculpture Park, West Yorkshire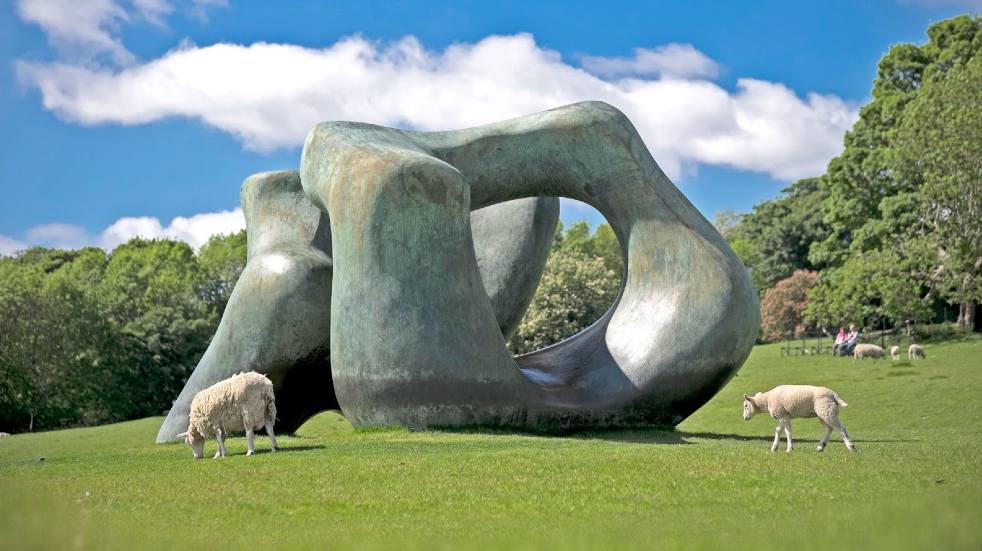 Sometimes you're just not up for a great long yomp, and if you're more about the art than the walking there's a plethora of parks and grounds to choose from. Yorkshire Sculpture Park is probably the best known, and for good reason. Set in the beautiful, landscaped grounds are attention-grabbing pieces from big names such as Ai Weiwei, Barbara Hepworth and Antony Gormley but you'll find it's often the works created by lesser-known artists that really catch your eye. With around 100 sculptures to admire, you're certain to find something that causes you to linger.
More like this…
The 90-acre British Ironwork Centre Sculpture Park in Oswestry, Shropshire, also has over 100 pieces.
Jupiter Artland, near Edinburgh, displays an eclectic mix of works in 100 acres of meadow and woodland
Do more with Boundless
Boundless members get free entry to top attractions, discounts on restaurants and savings on high-street brands plus dozens of other deals on holidays, experiences and more! If you're working or retired from the public sector or civil service and not yet a member, discover more about Boundless membership here.
Stay at Whitemead
Boundless members get up to 20% off stays at Whitemead Forest Park, nestled in the heart of the magical Forest of Dean and handy for the sculpture trail. Choose from a log cabin or glamping pod, woodland lodge or modern apartment, and enjoy brilliant facilities including an indoor pool, gym and sauna.