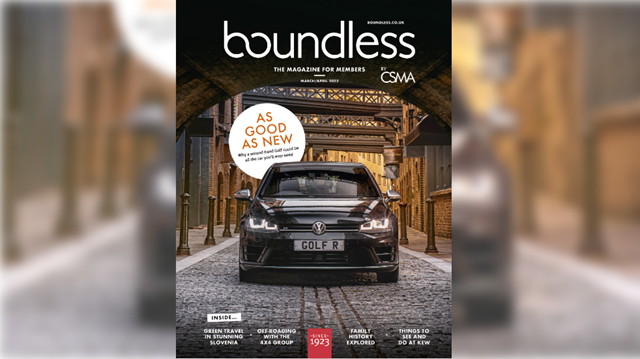 As another season beckons, I confess that the passage of time never ceases to amaze me. It's inevitable, of course, that the clocks keep turning and the years keep rolling by, but nevertheless every spring – with the arrival of lighter mornings, the dawn chorus and cheering new blossoms on the trees – I wonder, "How did we get here again so quickly?" The same can be said of the advancements made in our daily lives – the small innovations that creep in, almost undetected and, before you know it, your currency is plastic, your groceries are bought on your computer and your car runs exclusively on electricity. Thirty years ago, I would never have believed any of this to be possible. What a world we live in!
Such was the thinking that led to our Moving with the Times feature. Intended to be an updated guide to modern living, it explores the latest developments around motoring, banking, travel and shopping. We hope you find it useful. Not only that, but we also have a bumper crop of motoring content with a look at the UK's bestselling second-hand car, the Mk7 Golf; a muddy good time with the Boundless 4x4 Group; and six brand-new car releases. Plus, a peek at what's new for the season at Royal Botanic Gardens, Kew and a sustainable trip to Europe's green capital, Slovenia.
So whatever you have planned this spring, be sure to stop and smell the flowers. Life moves quickly and seems to get faster with every passing year. It would be a shame to miss any of it...
HEATHER GLANVILLE, ASSOCIATION CHAIR
Login and enjoy the read!