We've rounded up the best places for an outdoor swim this summer, from relaxed swimming ponds to fun outdoor pools with games and music.
You can literally immerse yourself in nature at the three swimming ponds in London's Hampstead. Surrounded by honeysuckle and irises and visited by kingfishers and coots, they're a world away from the concrete and crowds of Oxford Street. Take your pick between the ladies', men's and mixed ponds. Families generally migrate towards the mixed.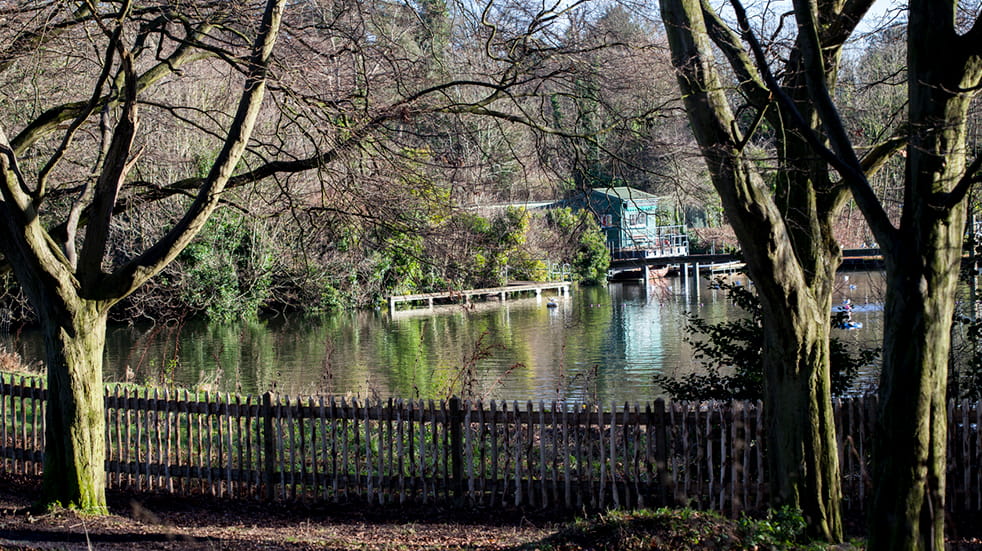 ---
A local pool threatened with closure, a community rallying to save it and just seven days to repair, revamp and open the pool in time for summer – it was a TV producer's dream. So American presenter Ty Pennington took on the Portishead Open Air Pool project for his extreme makeover show: Ty's Great British Adventure. That was 2008. Now, the heated pool is a community hub with friendly volunteers, homemade cakes and views across the bay.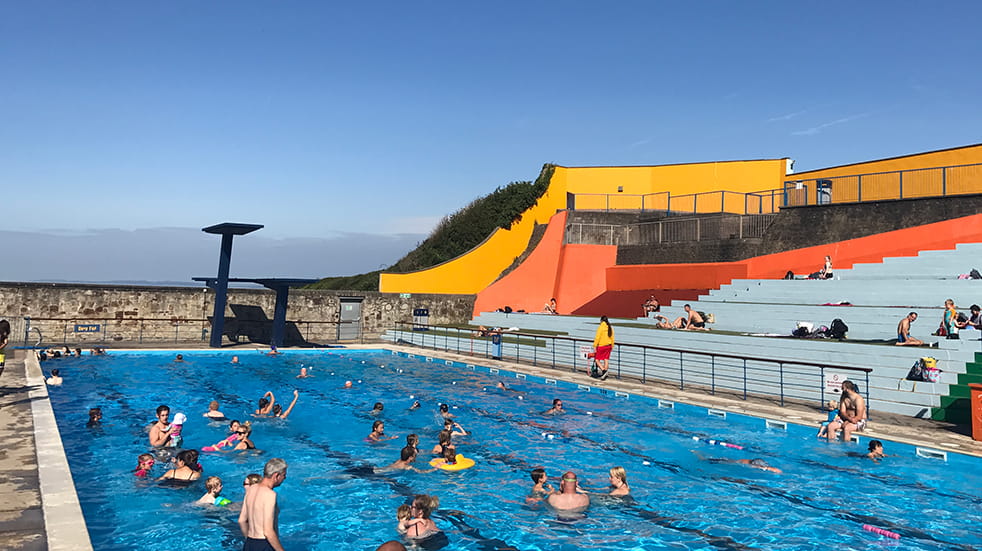 ---
The unheated Lymington Sea Water Baths is a kids' playground, with an obstacle course of inflatables for children of all ages to scramble over. There's also a paddling pool for little ones, paddleboards and jousting for big kids, plus sunbeds for those who'd rather keep their feet on land. Tickets give you all-day access.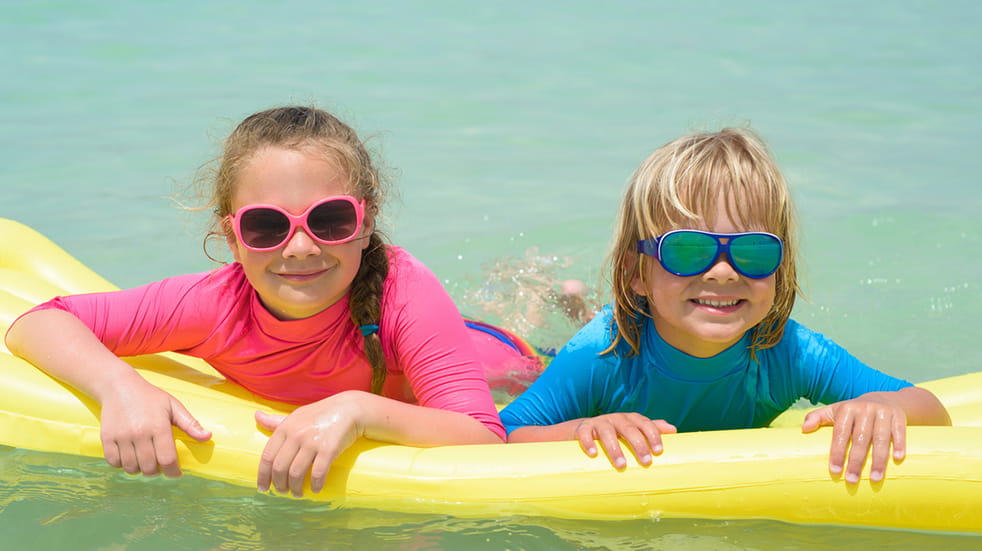 ---
Tucked away from the throngs of tourists, march of commuters, traffic jams and beeping horns is this little oasis in Covent Garden. Yes, the heated outdoor swimming pool can get busy on hot days – but never more so than the streets beyond. Breathe deep and enjoy bobbing about beneath the open sky at the Oasis Sport Centre.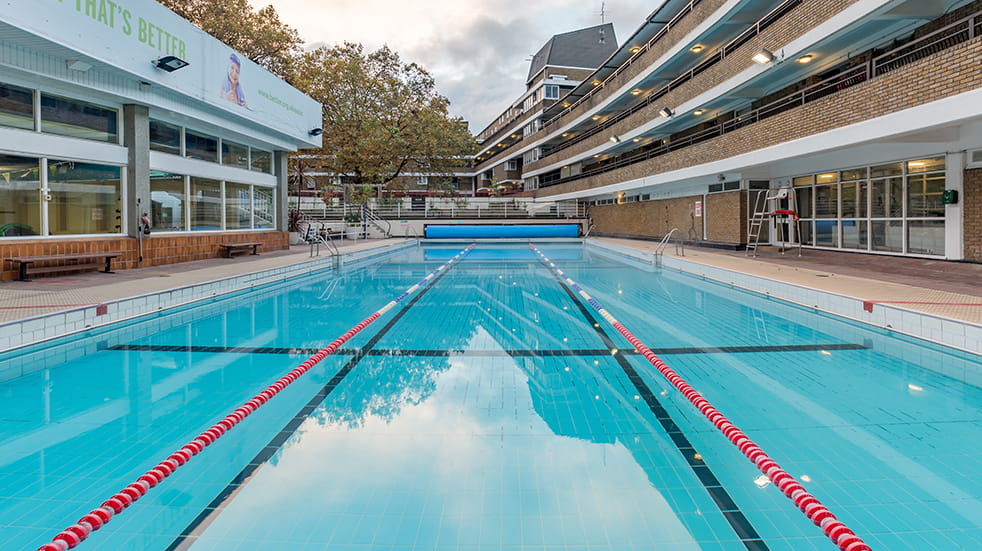 ---
You could take the kids to Thames Lido – a newly restored lido and spa in Reading – but that would be missing the point. Leave them at home and slink into the overflowing pool for a few lazy laps before hitting the spa. Once refreshed, pad into the glass-fronted restaurant overlooking the pool, which is overseen by the chef behind Bristol's award-winning Lido restaurant.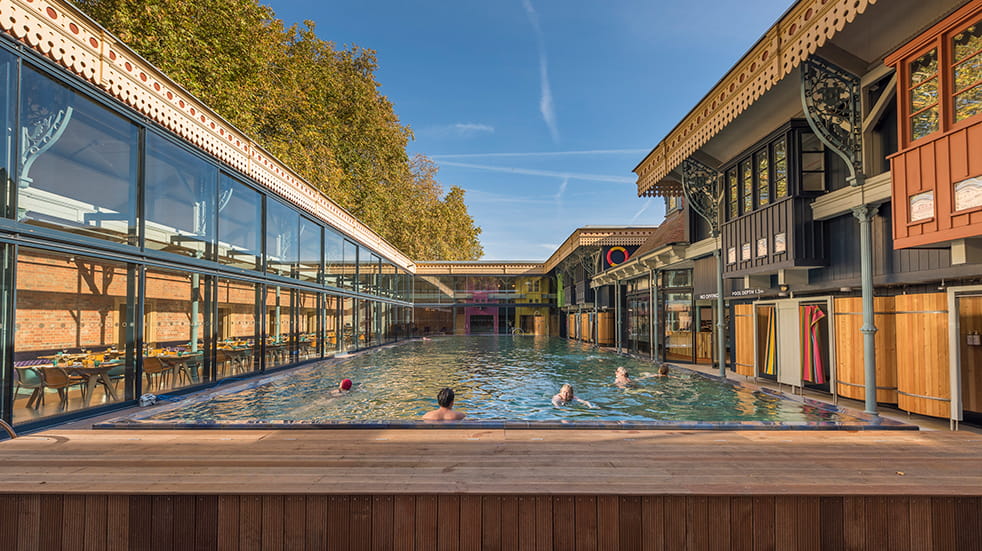 ---
Nestled in the Peak District hills, Hathersage Swimming Pool was gifted to Hathersage in the 1930s by local businessman Mr George Lawrence. He died shortly afterwards in the Sheffield Blitz, but his legacy lives on. As well as year-round heated swimming, look out for special events like night-time swims with live folk music.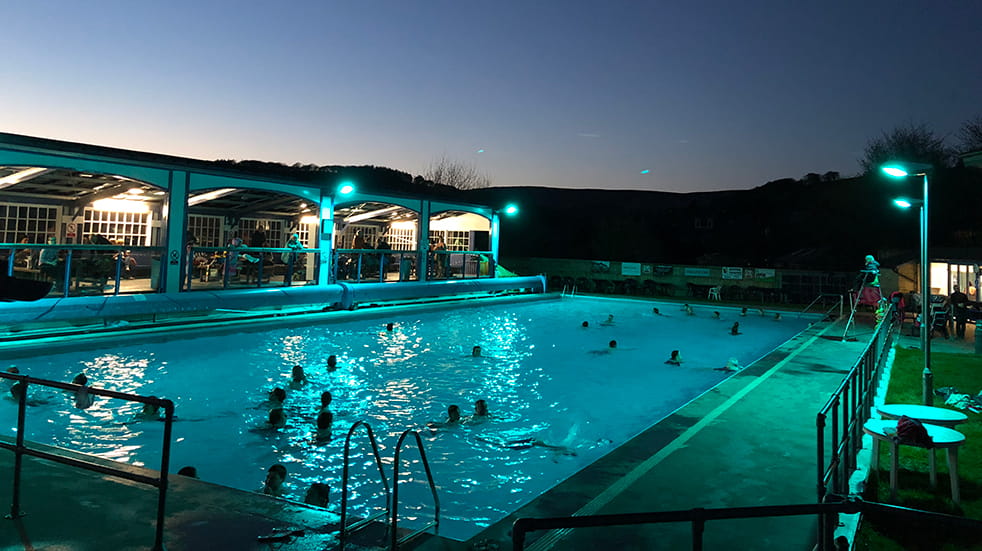 ---
There's something for everyone at the huge art deco Sandford Parks Lido. Speed fiends will love training in the 50m pool, while kids are well catered for with the warm children's pool and paddling area. And manicured gardens invite you to lie back, unwind and drink it all in. Look out for live theatre and cinema screenings over the summer.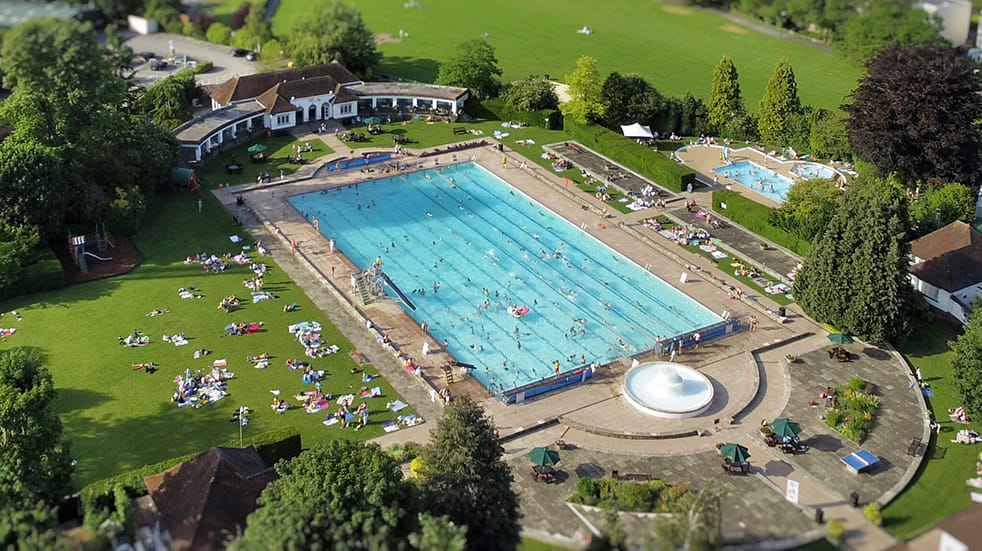 ---
On balance, the beachfront location of the 1935 Jubilee Pool lido has been more blessing than curse. Yes, the lido was whipped into submission by storms in 2014, but this kickstarted a £3m project that restored it to its former glory. And now you can't beat swimming in a pool that juts out into the sea. It also prides itself on being a community hub – after school, a family of four can swim for a fiver.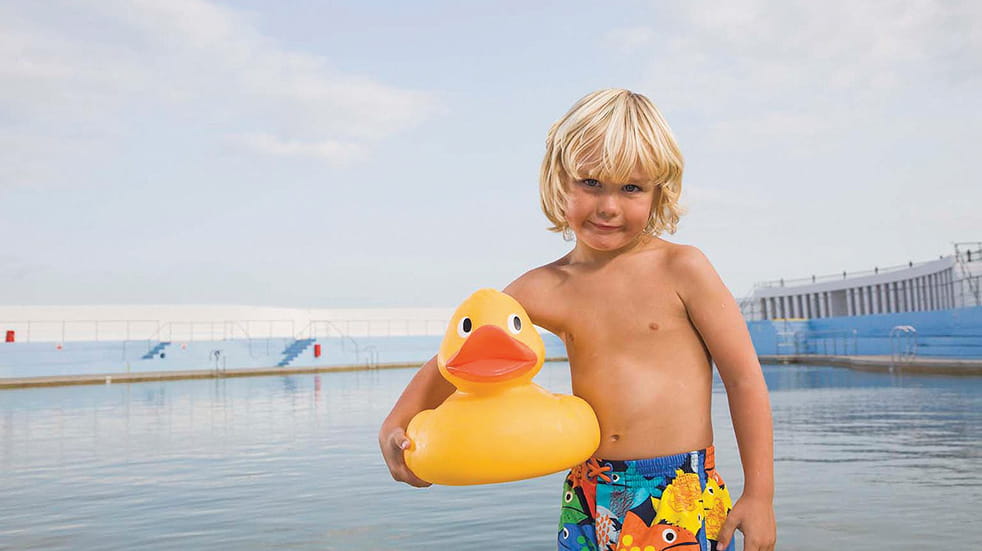 ---
You can plunge, steam, pamper and dine at The Lido, a grade II-listed Victorian pool in Bristol's Clifton village. Owned by the same people as the newly restored Thames Lido in Reading, the emphasis is on relaxation – but kids are welcome from 2-4pm during non-member swim sessions.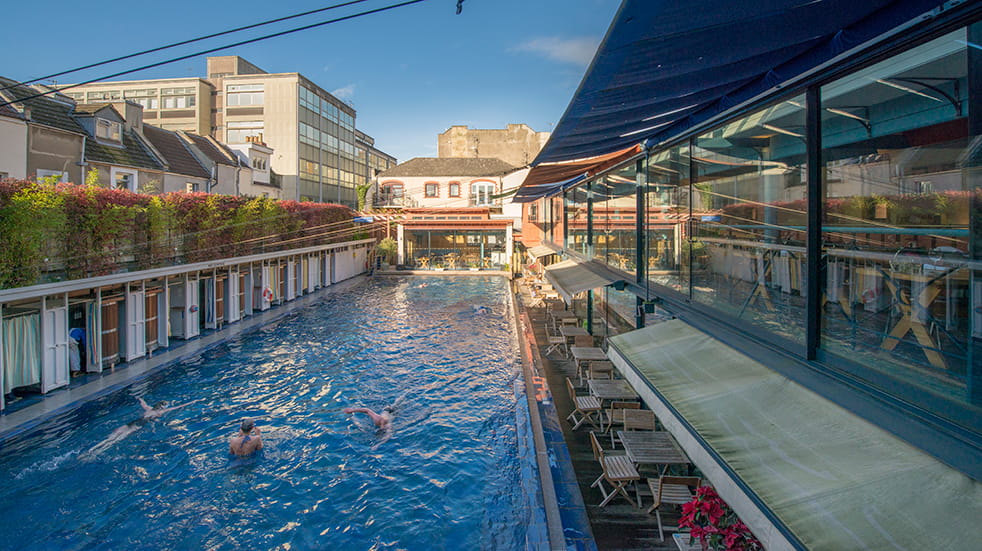 ---
'Cool when it's hot, fun when it's not!' is the motto at Stonehaven. And since summer temperatures rarely tip above 18 degrees in Aberdeenshire, there's a big emphasis on FUN. Inflatables, live music, Aqua Zumba and midnight swims are all regular features. And don't worry – the water is heated to a balmy 29 degrees.