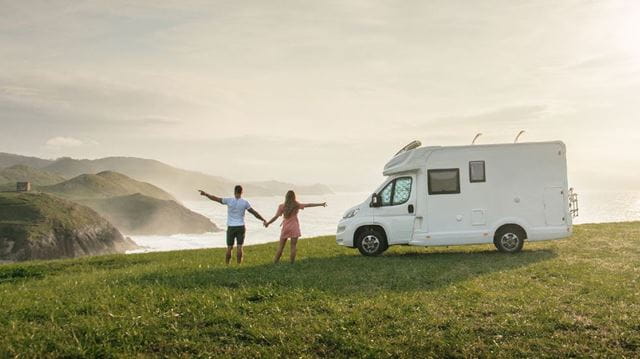 We've all of us, at some point, dreamed of jumping in a motorhome and setting off on an adventure.
What could be more fun – and more liberating – than being able to drive from one beauty spot to another without having to keep putting up a tent or finding a hotel, because all of your accommodation needs are right there in the vehicle with you?
With staycations rising in popularity due to restrictions on global travel, more and more people are considering buying or hiring a motorhome and embarking on such a trip. But what does this entail? In this new three-part series, we'll be explaining everything you need to know about motorhomes, starting with how to choose the right type and size for you, how much they cost, and whether you need special insurance to drive one.
If you're a member of Boundless, why not join our Camping & Caravanning Group. You'll meet lots of friendly, likeminded people, pick up plenty of valuable tips, and get invited to year-round events related to your hobby.
---
What are the different kinds of motorhome?
Motorhomes can, by and large, be separated into two distinct categories: coachbuilt and converted. In layman's terms, coachbuilt motorhomes are those large, predominantly white units that look a bit like static caravans on wheels, while the converted sort are usually transformed vans and are therefore much smaller.
However, within each of those categories there are a number of variations:
Coachbuilt motorhomes
Over-cab: Otherwise known as a 'Luton', this type features a large space above the driving area that typically houses a double bed (although some people use the area for storage). Over-cab motorhomes generally contain a kitchen area and a self-contained toilet/washroom.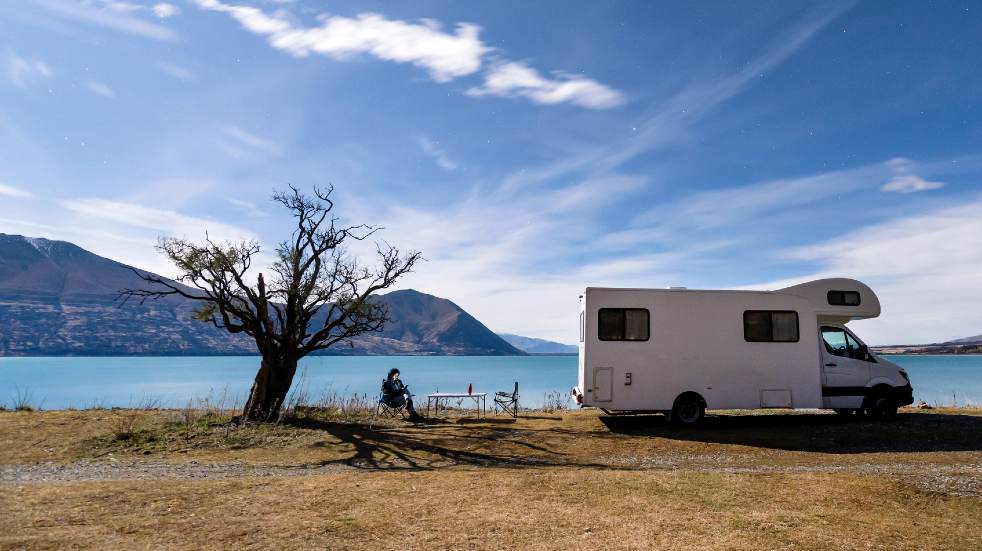 Low-profile: This type of motorhome does away with the large over-cab compartment, though there is often some room above the driving area for storing things. Low-profile motorhomes generally contain a small kitchen area and a self-contained toilet/washroom. Due to their sleeker nature, they tend to have better handling and offer improved fuel efficiency.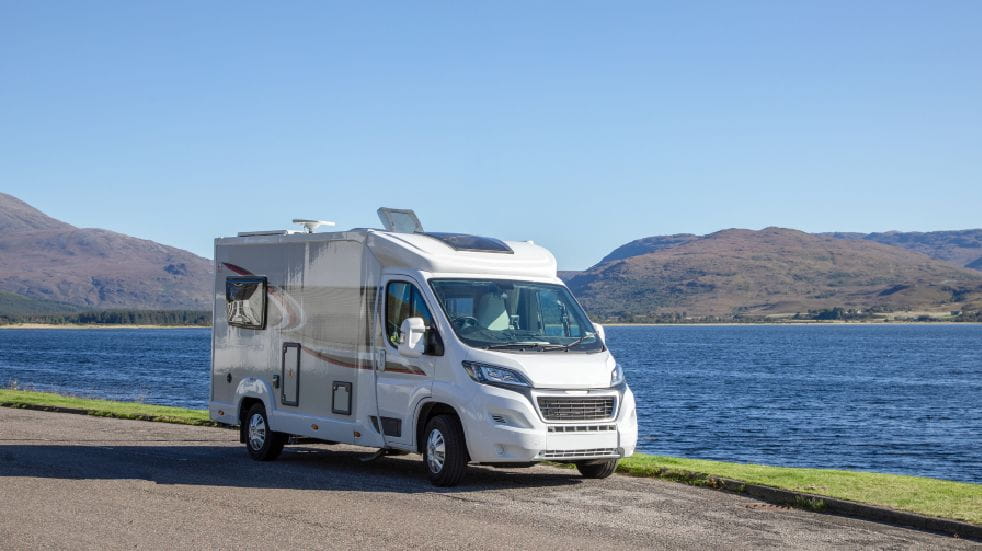 A-Class: As the name suggests, this type of motorhome is the most prestigious on the market. Not only do A-Class motorhomes tend to offer more space (we've seen ones that were 45-feet long!), but they often have more luxurious fittings and faciities – including, of course, a kitchen and toilet/washroom. If you're looking for a true home from home, this could be the one to get.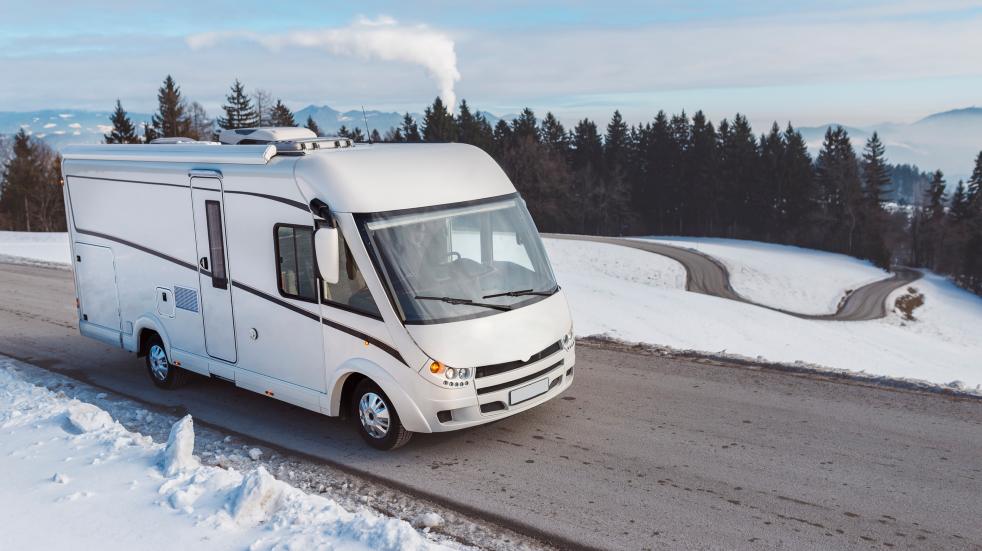 Converted motorhomes
Fixed-roof: It's unlikely you'll be able to stand up in this kind of motorhome – though its lower profile does mean you'll be able to store it in your garage when it's not in use. You might get some cooking facilities, but there's simply no room for a toilet/washroom.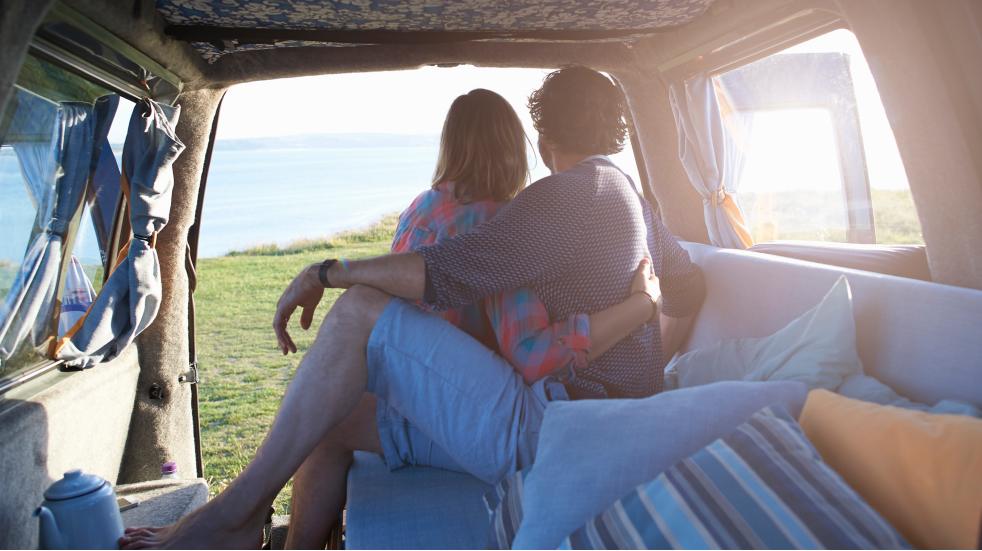 Elevating-roof: This type of motorhome comes with a convertible roof that, once raised, forms a canvas extension. Ideal for taller people, elevating-roof models enable you to stand up straight – and some even come with canvas bunks for the kids. Again, you might get cooking facilities, but there's unlikely to be a toilet/washroom.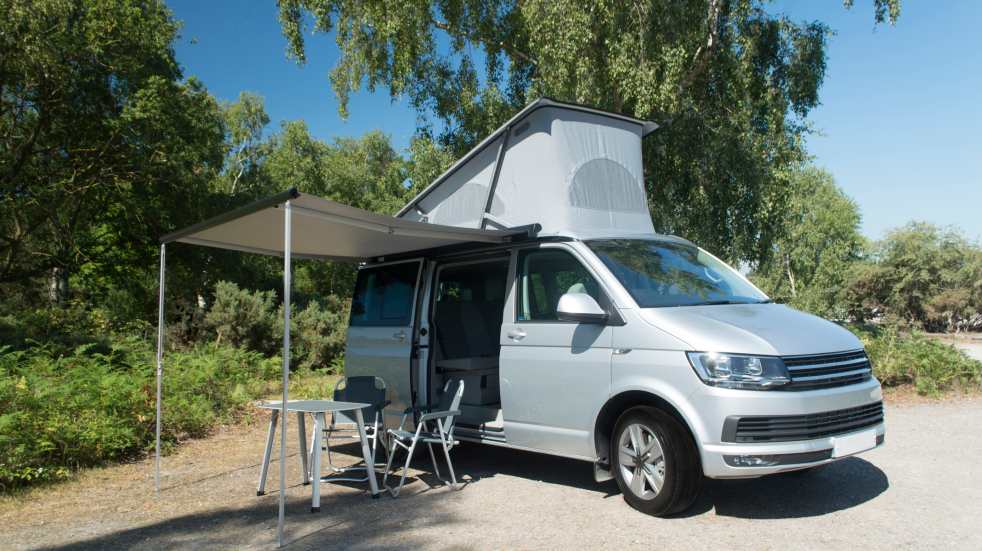 High-top: If you want the convenience of standing room but can't be bothered to keep raising and lowering the roof, then a high-top motorhome – which has a fixed elevated roof – may be for you. Due to their height, this type might come with its own toilet and even a shower room.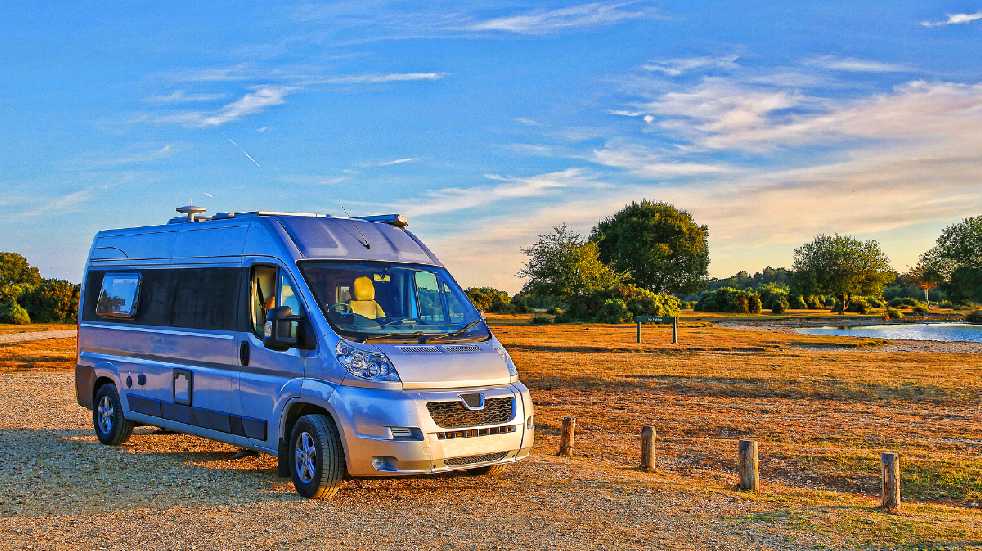 What size motorhome do I need?
This depends on how big your family is and what kind of space/amenities you want. If you're a couple, or maybe a couple with a small child or two, and you're not fussed about having all the home comforts, then a converted motorhome might suffice. Generally much cheaper than larger, coachbuilt motorhomes, they tend to come with a double bed (and maybe a couple of additional canvas bunk beds if you go for the elevating-roof variety), as well as a sink and a stove. As they're more diminutive, it can be easier to find a pitch for a converted motorhome, and their running costs tend to be lower. On the downside, you don't get a toilet or shower, there won't be a huge amount of space for your luggage, and if it rains you could be cooped up in a compact space for hours at a time.
For larger parties – or if you want to be able to move around, go to the loo, have a shower, etc – you'll need a coachbuilt motorhome. These can accommodate anything from two to eight people, with many models featuring drop-down beds and seating areas that convert into sleeping quarters. Obviously, the bigger your party, the less room you're going to have, but if you keep within the maximum number of people that the manufacturer has stated for your particular model, you should be fine.
---
How much do motorhomes cost?
The price of motorhomes varies wildly. For a brand-new, two-berth converted model, you can expect to pay anywhere from £30,000 to £60,000. However, if you want one of the larger coachbuilt models, you're going to be shelling out upwards of £100,000. Fancy something really luxurious? Try one of these millionaire motorhomes.
If you're looking to buy secondhand, good-quality motorhomes that have had plenty of TLC from their previous owners can cost anywhere from £20,000 to £60,000.
---
What should I look for when buying a motorhome?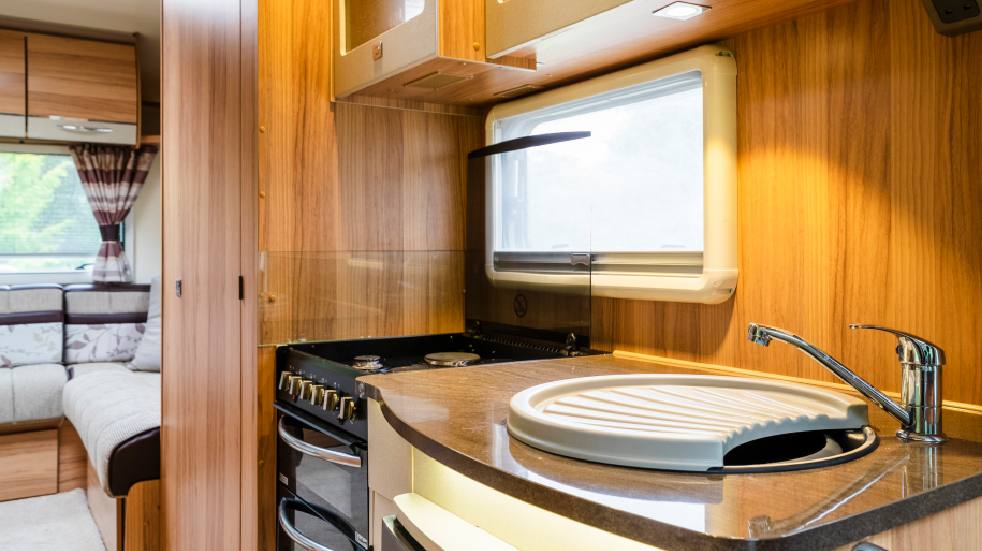 There are a number of things to consider when choosing a motorhome. Obviously, one of the most important is the size and how many people it can comfortably sleep (see 'What size motorhome do I need?', above). Bear in mind that the beds found in motorhomes can be slightly smaller than the ones you'll be used to at home, so you might want to give them a quick try while looking around.
Something else to think about when buying a motorhome is whether you have a licence to drive it. If you passed your driving test before 1 January 1997, you'll have C1 entitlement on your licence, giving you the freedom to drive any vehicle up to 7,500kg. That should cover all but the largest, American-style motorhomes. If you passed your test after 1 January 1997, you'll be restricted to driving motorhomes up to 3,500kg – unless you take a C1 test, which will enable you to extend that weight limit to 7,500kg.
Obviously, the larger the motorhome you buy, the less fuel-efficient it will be, so you'll need to factor that into the overall cost. And also bear in mind that motorhomes – like most vehicles – depreciate in value. At the last count, it was reckoned that the average new motorhome loses around 30% of its value after three years.
If you're thinking of buying a motorhome secondhand, you're advised to check the following things (on top of the usual vehicle checks):
• Does it have any moisture problems?
• Does the gas and water work?
• If it has an elevating roof, does it work properly?
• Do the mechanisms still work in the convertible beds?
---
Can I hire a motorhome?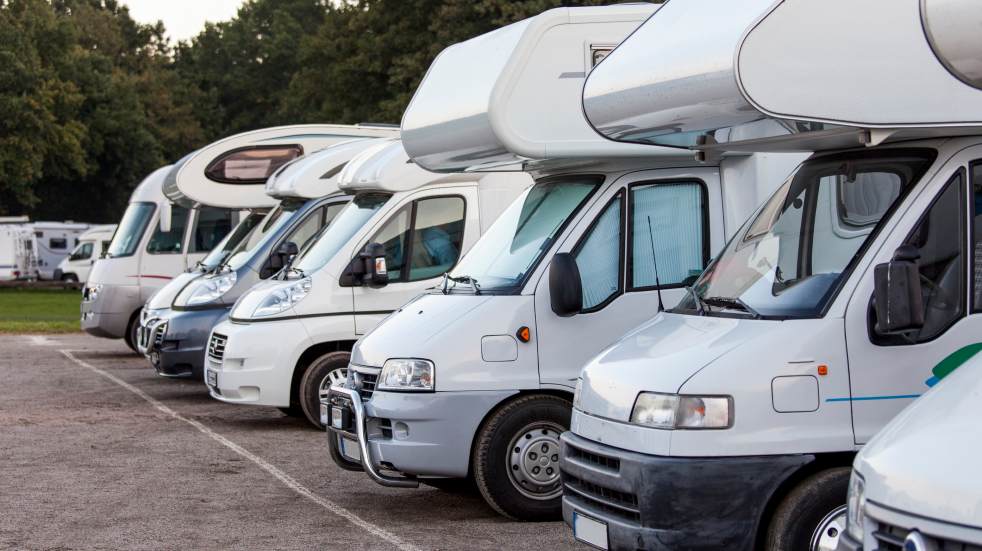 Yes, if you don't have the money to purchase a motorhome of your own, or you want to try one before you take the plunge, there are lots of companies offering them for hire. Some, such as Just Go and Vaaroom, rent out motorhomes from their own fleet, whereas others, including Goboony and Camplify, give you the opportunity to hire from private owners – which can be a nice option if you're looking for something with the personal touch.
In all of the above cases, you'll be able to choose the size of motorhome you want and how long you want it for (note that many companies require a minimum of two nights' rental). The price you'll pay depends on the company and whether it's peak season or not, but expect the cost to be anything from £60 to £300 per night.
In the current situation, you'll want to make sure that the motorhome you're hiring meets hygiene requirements, and that you're covered in case of cancellation – so look out for that information on your chosen company's website.
One last thing about hiring a motorhome: while some rental companies deliver, in many cases you'll need to pick up the motorhome yourself – so check that it's located close by before you commit to a booking.
---
Can I drive a motorhome with standard car insurance?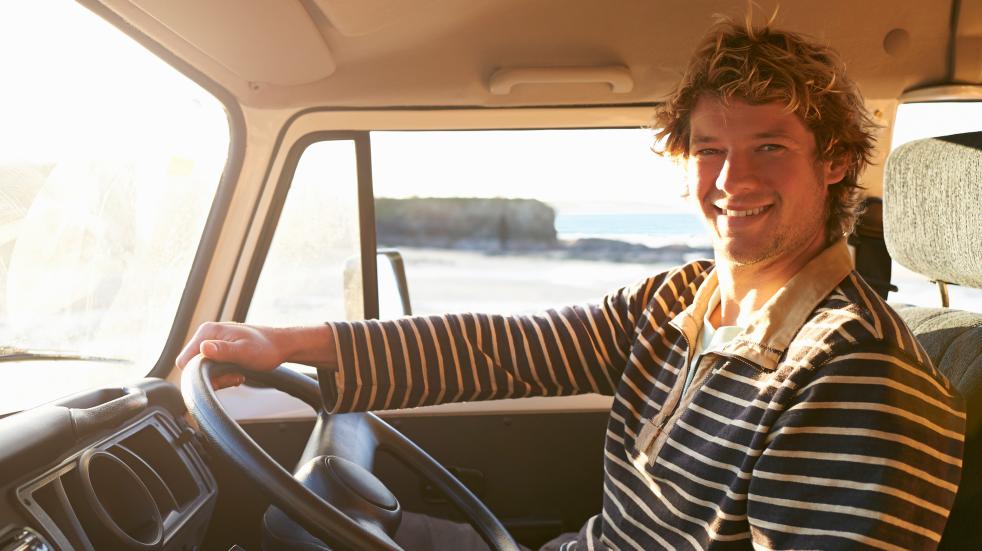 No, you'll need specialist insurance to drive a motorhome. If you're thinking of purchase a motorhome, find out more about insuring it by visiting LV='s dedicated motorhome page. If you're only planning to hire a motorhome, you'll find that most rental companies insure the vehicle as part of the price.
It's also important to know about taxing your motorhome. This Government web page will give you all the details.
In part two of the series, we'll be looking at how to plan a motorhome trip and recommending some of the UK's best motorhome sites.
---
Do more with Boundless
As a member of Boundless, you can enjoy year-round savings on holidays, motor insurance, camping gear and much more. To find out more, visit our dedicated membership page.
Photos: Getty Images