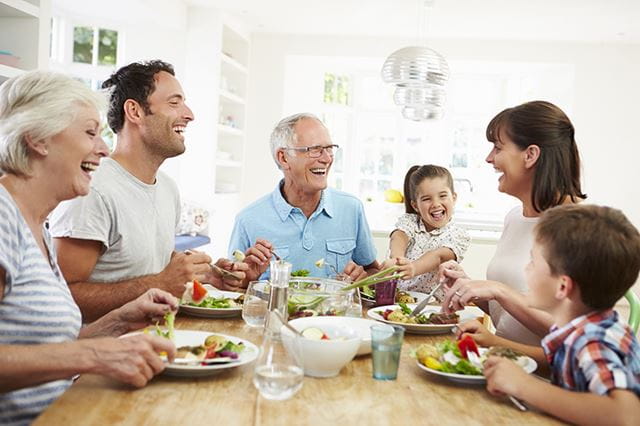 ---

1. The Romans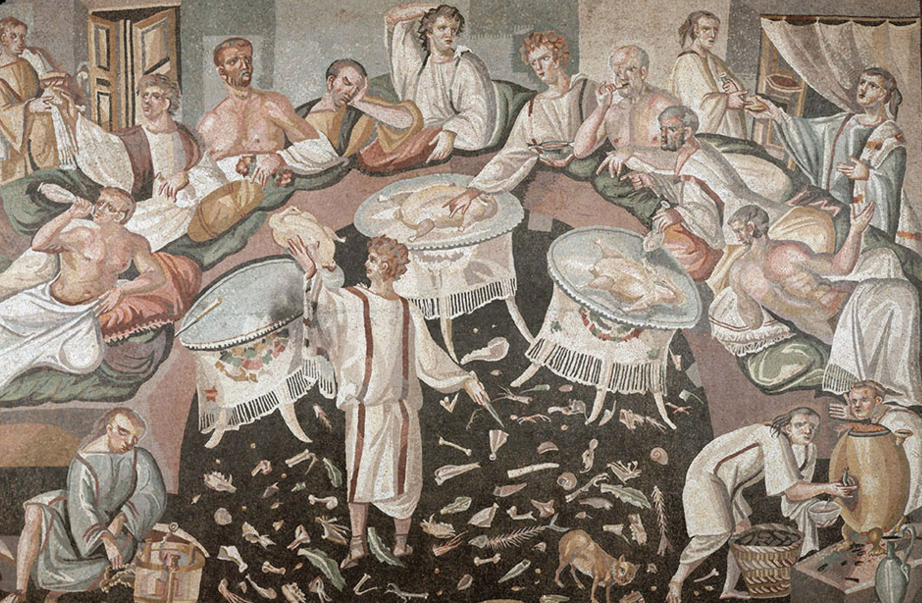 The Roman invaders contributed to the long-term improvement of the British diet by introducing vegetables to the island including garlic, onions, shallots, leeks, cabbages, peas, celery, turnips, radishes, and asparagus. Imagine your diet without those. Actually, it would be quite nice to imagine a diet without turnips….
---
2. The master chef of Richard II (1377-1399)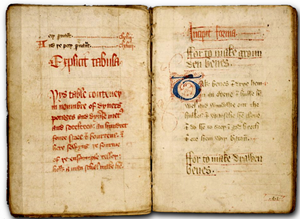 The first English cookery book, 'The Forme of Cury', was written in c.1390. Consisting of 196 recipes, it is one of the oldest known instructive cookery manuscripts in the English Language, and is stored in the British Library in the form of a scroll made of fine calfskin.
The first English text to mention olive oil, cloves, mace and gourds in relation to British food, most of the recipes contain what were then luxurious and valuable spices: caraway, nutmeg, cardamom, ginger and pepper.
There are also recipes for cooking strange and exotic animals, such as whales, cranes, curlews, herons, seals and porpoises. British gastronomy such as this has long inspired acclaimed contemporary cooks such as Hester Blumenthal and Ashley Palmer-Watts.
---
3. Sake Dean Mahomed (1759 – 1851)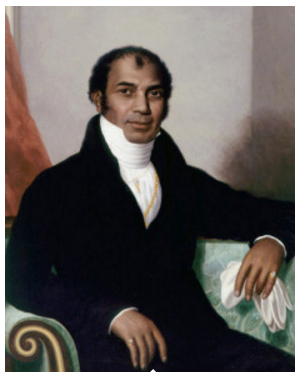 One of the most famous 18th-century Bengali immigrants to Britain, Sake Dean Mahomed founded London's first Indian restaurant, the Hindoostane Coffee House near Portman Square in Central London, in 1810.
The restaurant offered 'Indian dishes... allowed by the greatest epicures to be unequalled to any curries ever made in England'.
Unfortunately the venture was short-lived, closing a year later due to financial difficulties, but it paved the way for the curry houses now part and parcel of British culinary life.
---
4. Alexis Bénoist Soyer (1810 – 1858)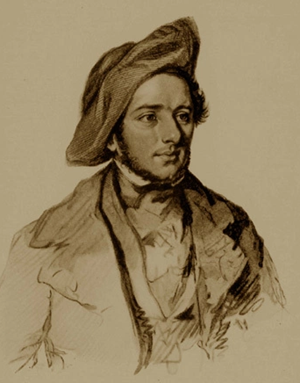 We tend to think of 'celebrity chefs' as being a modern phenomenon but a Frenchman called Alexis Bénoist Soyer was widely described as 'the greatest chef of the 19th Century'.
By the age of 17, Soyer was already a celebrated chef with 12 junior chefs working under him. The toast of Victorian society, he established himself in England with the landed gentry and nobility and become a chef de cuisine of note.
Soyer's humanitarian instincts also saw him setting up the first properly designed soup kitchen for Irish peasants during the potato famine of 1847, improving the food for British soldiers in the Crimean War, and promoting food for the poor.
Working in close liaison with Florence Nightingale to correct the dietary and food regimes in the hospitals, it was said the Frenchman saved as many lives through his kitchens as Florence Nightingale did through her hospital work.
He invented 'Soyer's Field Stove', which could cook food in any weather conditions, a variant of which the British Army is still using today, and from 1851 to 1855 toured the country promoting his cookbooks and 'Magic Stove'. (A prolific inventor and author, Soyer returned from his self-funded stint in the Crimea unwell and died aged just 48.)
---
5. Joseph Malin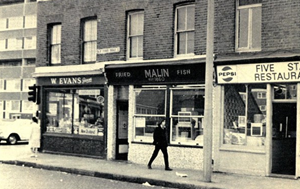 Harry Ramsden (1888–1963) became the most successful fish and chip shop owner in the UK, opening his first fish and chip restaurant in 1928 in a wooden hut in White Cross, West Yorkshire, and making the multi-million pound business Britain's longest established restaurant chain.
Fish and chips weren't always a double act however. They began as two solo performers, and the first recorded combined fish-and-chip shop is thought to have been opened by a Jewish immigrant, Joseph Malin in London circa 1860, while a Mr Lees pioneered the concept in Lancashire in 1863.
Outlets sprung up across the country and soon they were a welcome part of the Victorian diet. Fish and chips were even believed to have sustained morale through two world wars, not being subject to rationing.
---
6. Queen Victoria (1818-1901)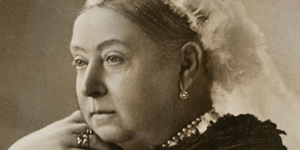 Although the Christmas feast has its roots from before the Middle Ages, it wasn't until the Victorian period that the dinner we now associate with Christmas began to take shape.
Many attribute the change to Queen Victoria, whose marriage to (German-born) Prince Albert introduced aspects of Christmas hitherto unknown in the UK.
In 1848 the Illustrated London News published a drawing of the Royal family celebrating around a decorated Christmas tree and soon every home in Britain had a tree bedecked with candles, sweets, fruit, homemade decorations and small gifts.
Turkey was a relative newcomer to the table, being considered a luxury until the 1950's when they became more widely available. Prior to this Christmas roasts included roast swan, pheasants and peacocks.
---
7. Florence White (1863-1940)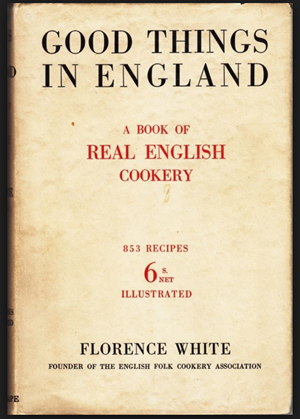 Perhaps the first female food writer.
'In 1926 no one had any idea that England possessed any national cookery beyond roast beef, Yorkshire pudding and Christmas plum pudding,' Florence White wrote despairingly.
White was an unlikely pioneer of British food – she lost her mother aged five and her right eye soon after; aged 18 she was sent to live with two elderly aunts in Fareham, and she remained an impoverished spinster for her lifetime.
She wrote in her autobiography years later, 'My life has been one succession of loss, sorrow and difficulty'. But the woman who believed that good food made life more bearable was on a mission to prove that English food was worthy of celebration.
She founded the English Folk Cookery Association in 1928 and became a prolific food writer, contributing to all the national newspapers. Despite being constantly broke (she once claimed her greatest extravagance was a cup of tea) she is credited for being one of the saviours of English food.
Her book Good Things in England (republished recently) is a pioneering collection of more than 800 recipes, some dating as far back as the 14th century, and is one of the finest examples of a food writer passionate about the nation's cookery.
---
8. Clarence Birdseye (1886-1956)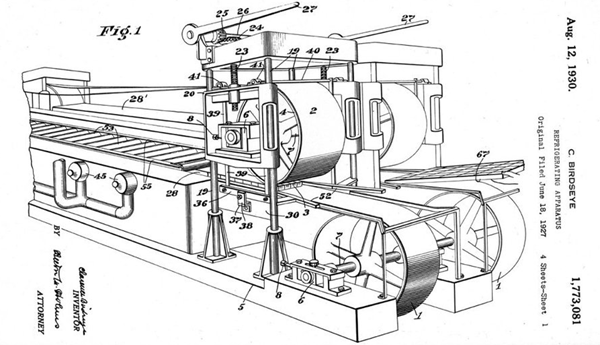 While working as a fur trader in Canada, Clarence Birdseye discovered that the fish he and the local Inuit caught froze almost immediately after being pulled from the water.
He was pleased to find that the fish was just as good when thawed out months later and realised that food must be frozen quickly to retain its taste and texture.
Having invented the quick freezing method in 1924 he went on to create fishfingers, a salvation to housewives everywhere, and the precursor to today's mass market of prepared food.
Before their nationwide launch in 1955, Clarence had tested prototype products in two areas: "Herring savouries" in South Wales and "cod sticks" in Southampton, but he went with the name favoured by female factory workers in a poll.
Despite their image as children's food, two thirds of all fish fingers are eaten by adults, and Britons eat more than one million of the battered foodstuff every day.
---
9. Kenneth Wood (1916-1997)
Inventor of the iconic Kenwood mixer - the first food processor.
The Kenwood Chef was the gadget of the Fifties, promising to deliver the housewife from hours of work.
Designed by British engineer Kenneth Wood, the curved, smooth, multi-functioning Kenwood took the pain out of cooking by cutting the time it took to beat, whisk, pulverize and mix foods. With a Kenwood on the counter, the British kitchen was revolutionized.
---
10. Pellegrino Artusi (1820-1911)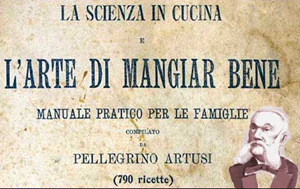 (Arguably) the man responsible for the British love affair with pasta.
While Italian chefs snort with derision at the UK version of 'spaghetti Bolognese', which bears little resemblance to the true Italian tagliatelle al ragù, the rise of pasta as a staple food in the British household can be traced back to the Italian immigration of the Fifties, when the very British version of pasta - 'spag bol'- began to be served at every opportunity.
Despite not being a cook himself, Pellegrino Artusi was the first man to include recipes from all the different regions of Italy in a single cookbook.
A merchant from Romagna who gathered together hundreds of regional Italian recipes, Artusi experimented with them and created the iconic 'La scienza in cucina e l'arte di mangiare bene' (The Science of Cooking and the Art of Eating Well) published in 1891.
Artusi's recipe Maccheroni alla bolognese is thought to derive from the mid 19th century when he spent considerable time in Bologna.
---
11. Chung Koon (1872-1928)
Although it wasn't until after the Second World War that Chinese food began to become an integral part of British gastronomy, back in 1908 a former ship's chef called Chung Koon opened the first Cantonese restaurant, Maxim's, on the corner of Wardour Street and Gerrard Street in Soho.
The most popular dish served to curious Londoners was pork in a sweet and sour sauce called "jarjow". In 1958, Chung Koon's son, John, opened the Lotus House in Queensway, Bayswater, which was by all accounts so popular that customers who couldn't get a table asked for food to 'take away'.
John Koon also persuaded Billy Butlin to serve 'chop suey and chips' in his holiday camps and Chinese food soon became a staple.
---
---