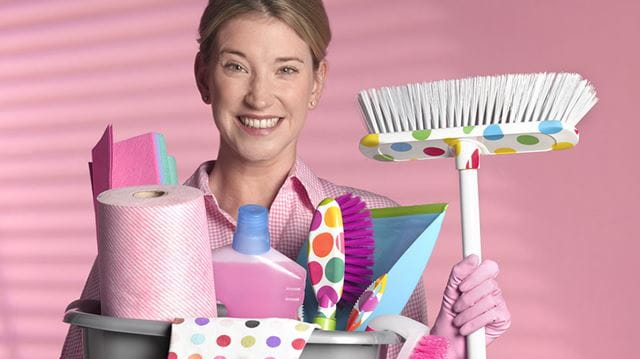 It looks like we're going to be spending a lot of time at home in the coming weeks and months. So use this opportunity to get your living space back into tip-top shape. These tried and tested tips will help you to keep a clean and tidy house, as well as a positive outlook. (Please note that this advice is not specifically aimed at protecting your home from the coronavirus.)
Clean house, serene mind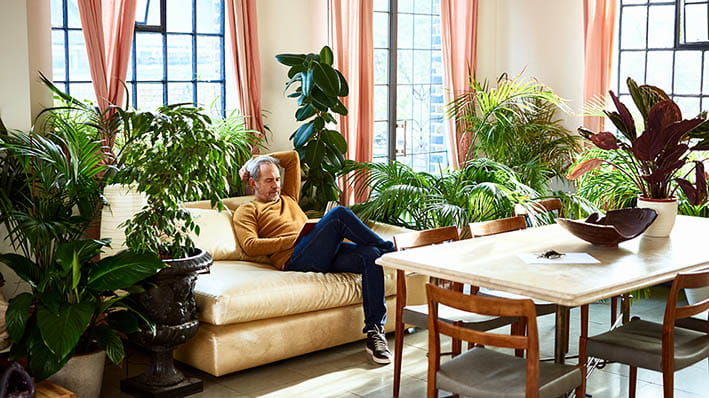 With the clocks going forward and some sunshine beginning to break through, it feels like spring is finally in the air. This is traditionally the time of year when people brush away the winter cobwebs and give their home a jolly good clean and tidy.
Of course, this is hardly what you'd call a traditional spring, what with the coronavirus outbreak prompting a government-imposed lockdown period. But these troubled circumstances give us even more reason to tackle those long-ignored chores: if anything's going to cheer us up right now, it's clearing our clutter and injecting some zest into our living space.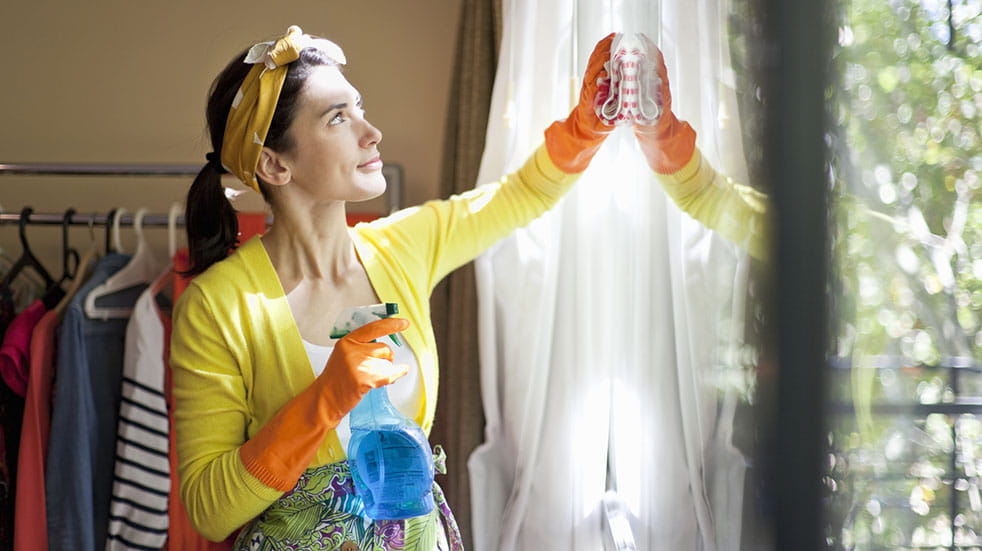 You're not obliged to tackle it all at once if you can't face it. Just putting aside an hour at a time to take control of one area of your home life can make a positive difference to your state of mind, as well as keeping your body active.
And don't worry if there are no cleaning products left on the shelves at your local supermarket, as traditional store-cupboard staples are all that's needed to do some of the core tasks.
De-clutter your home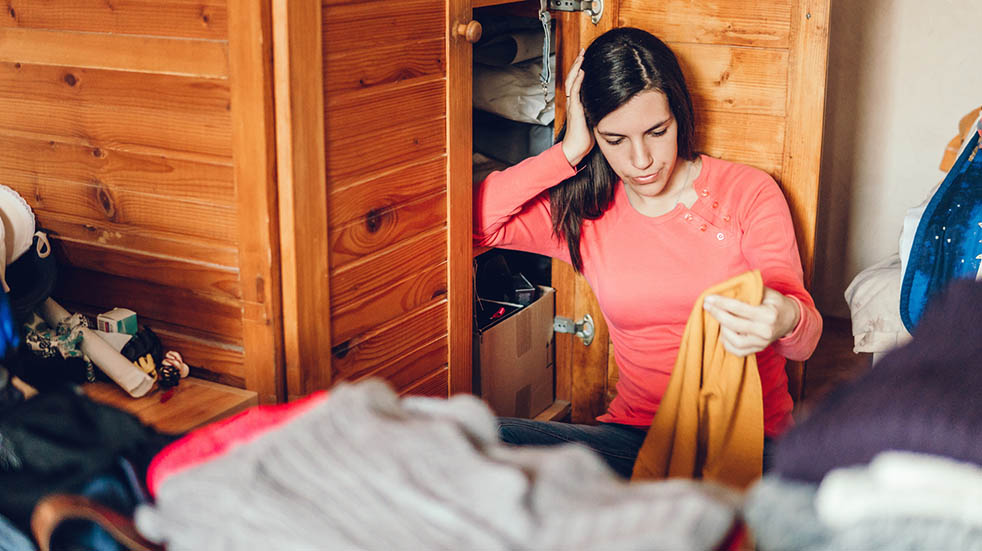 Having a de-clutter is always a good place to start; not only can it be wonderfully cathartic, but keeping your home clean and tidy becomes so much easier if there's less 'stuff' in the house to begin with.
To prevent yourself from feeling overwhelmed, pick one area, such as the cupboard under the stairs, or a section of your wardrobe. A simple rule you can apply is: "Have I used this item in the past 12 months?" If the answer is no, consider throwing it away.
In her best-selling book, The Life-Changing Magic of Tidying Up, decluttering expert Marie Kondo says: "The space in which we live should be for the person we are becoming now, not for the person we were in the past."
Obviously, it isn't a good time to be taking items to the Sort It Centre or the charity shop, but you can still store items you don't want in clearly labelled bags in the garage or a spare room, ready for when they can be removed, or put on display at a car-boot sale, at a later date.
Read In The Moment's blog on why decluttering is good for your mental health
Bust that dust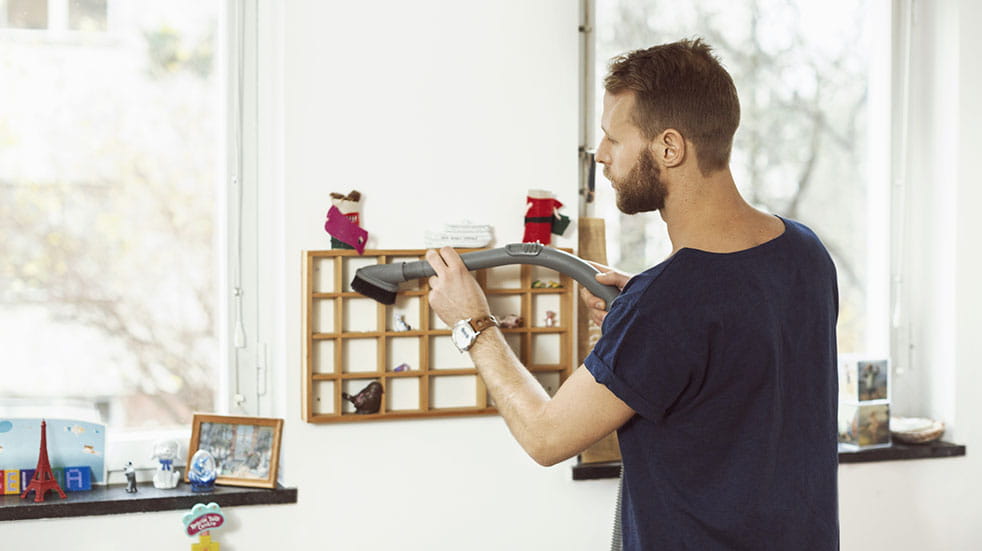 It's time to ditch that feather duster, as all you're doing is throwing the dust up in the air, and in no time at all it'll just settle back onto the surfaces.
Most modern vacuum cleaners come with a brush nozzle attachment. This is a quick and efficient way of dusting, as the dust is sucked up as you 'brush' along the surfaces. Such attachments are particularly useful for going along bookshelves, over children's toys that are too big to be put away, and for accessing hard-to-reach areas such as ceiling corners.
For any areas that are not suitable for a brush nozzle, such as delicate ornaments or awkward areas, use a damp cloth to capture the dust, then simply wash it once you've done.
Rejuvenate your upholstery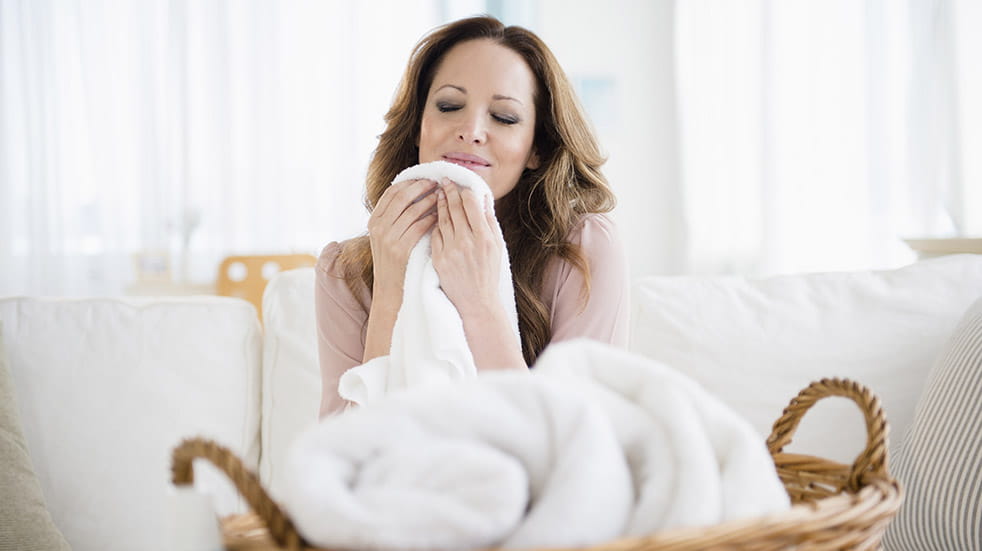 Now that we can hang washing outside to dry, it's the perfect time to do a spring clean on the fabrics in our home. Duvets, pillows, curtains, sofa cushions and bed covers will have all absorbed a year's worth of dirt and germs, not to mention dust mites. So put what you can into the washing machine, and choose the hottest setting recommended on the care label.
Remove the stains from your carpet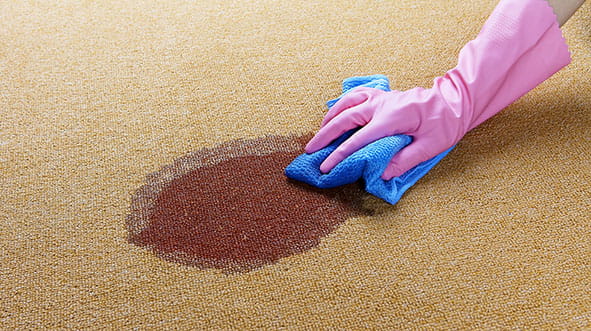 Carpets are a breeding ground for dirt, dead skin cells, bacteria and pet hairs, so you should vacuum regularly anyway. But for tough, ground-in dirt and stains, you might want to consider vinegar – the 'superhero of stain removal'.
Says Reader's Digest: "Make a paste of one tablespoon of white vinegar with one tablespoon of corn-starch, and rub it into the stain using a dry cloth. Let it set for two days, vacuum and voila!"
Add some sheen to your bathroom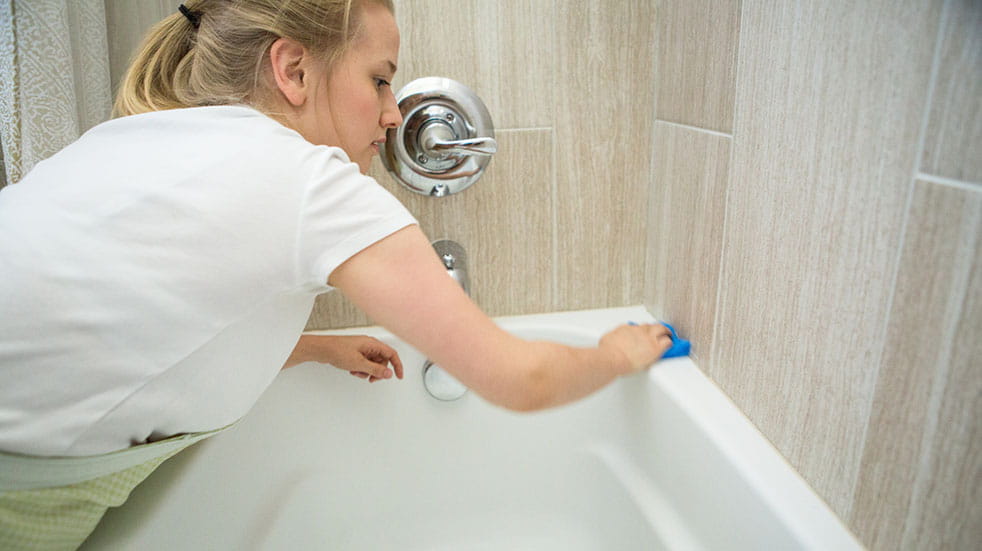 This is also an area where white vinegar can help. It's brilliant at breaking down limescale and can also remove stains from the toilet, sink or shower. Just spray it on and leave it to work.
If you have mould spots in the grouting or silicone edging around your tiles, soak some toilet paper (if you have any to spare – you don't need much!) in bleach, stick it to the mould spots and leave it overnight. Wash it down in the morning to reveal a mould-free bathroom.
For both the vinegar-based tips, make sure you wear protective gloves and ventilate your bathroom where possible.
Share your tips with us!
Whether it's your favourite cleaning product or a cupboard staple that you reach for every time you have a stain, let us know and we'll share them here. Email your tips and tricks to hello@boundlessmag.co.uk