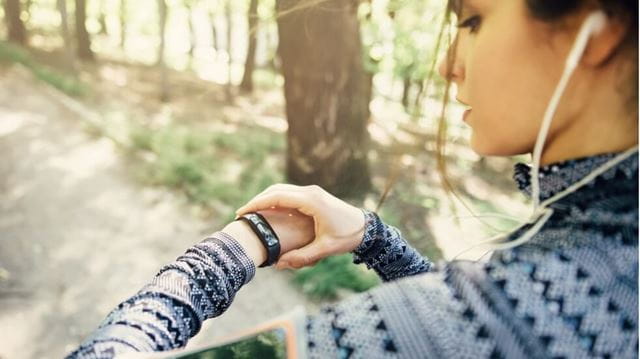 All kinds of health gadgets are available to get you on the move – here's our round-up of some of the best. Read on to save money on the latest exercise gadgets…
---
The best heart-rate monitors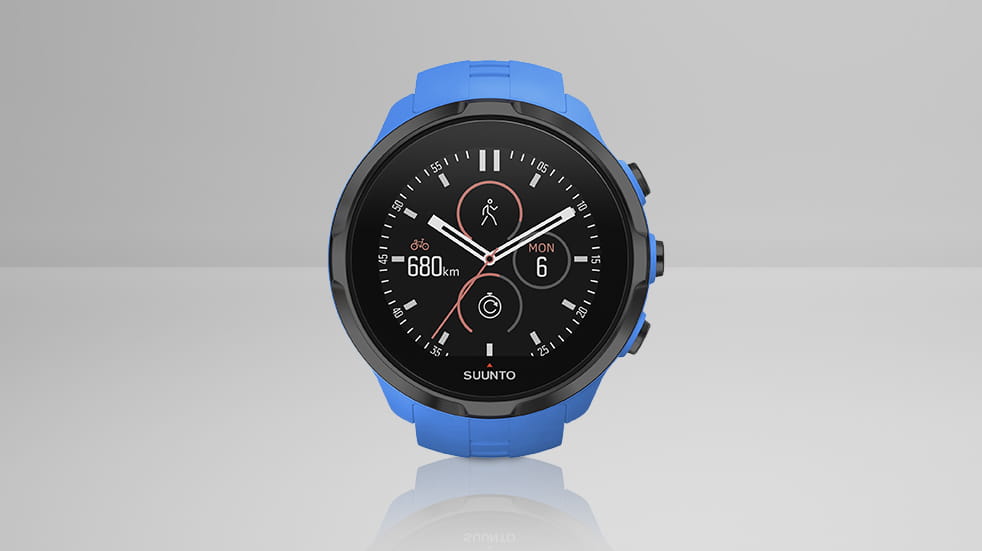 HRMs track how hard, or not, you're exercising – training at different intensities results in different physiological adaptations, whether you're trying to run, ride and swim faster, or lose weight.
Optical-sensor monitors are an increasingly popular choice, where heart rate is measured via lights observing density of blood flow. But these aren't as accurate as the original HRMs that need a chest strap.
Suunto Spartan £399 (pictured)
Pricey and only for the most committed recreational sport fanatic, but what a watch. As well as heart rate, you can record GPS data across numerous sports including open-water swimming thanks to its waterproofing capabilities.
Mio Link £89.99
The Mio Link senses the volume of blood passing through the sensor to detect heart rate, and features five customisable zones so you can tailor training to maximise fitness gains. Bluetooth and ANT+ connectivity allow you further analysis via apps on mobile devices.
---
Smartwatches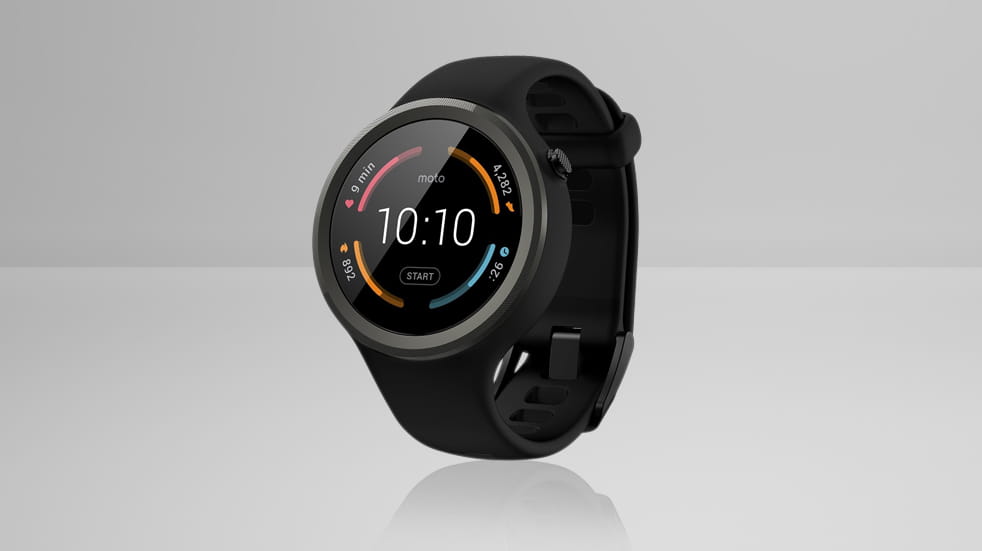 Apple's foray into the world of smartwatches and the rise of mass-participation sport has seen global technology players forge models that are extremely health-and-fitness friendly.
Naturally they'll come with GPS but many also monitor heart rate, as well as tapping into a huge number of sports-related apps. Those who like to combine exercise and work will also appreciate the impressive connectivity to calendars, messages and reminders.
Apple watch 2 £269
Apple's latest model is water resistant to 50m – good news for outdoor swimmers. Activity rings alert you to inactivity, while the Coaching feature provides progress updates throughout the day. Also comes with a workout app, providing structured sessions for a number of sports.
Moto 360 Sport £219 (pictured)
A plethora of Android apps, like MapMyRun and Strava, are great for planning your routes or comparing your efforts with like-minded folk. Again, the optical heart-rate sensor helps you to track intensity, while the wireless-music facility will energise every workout. Available at motorola.com.
---
Activity trackers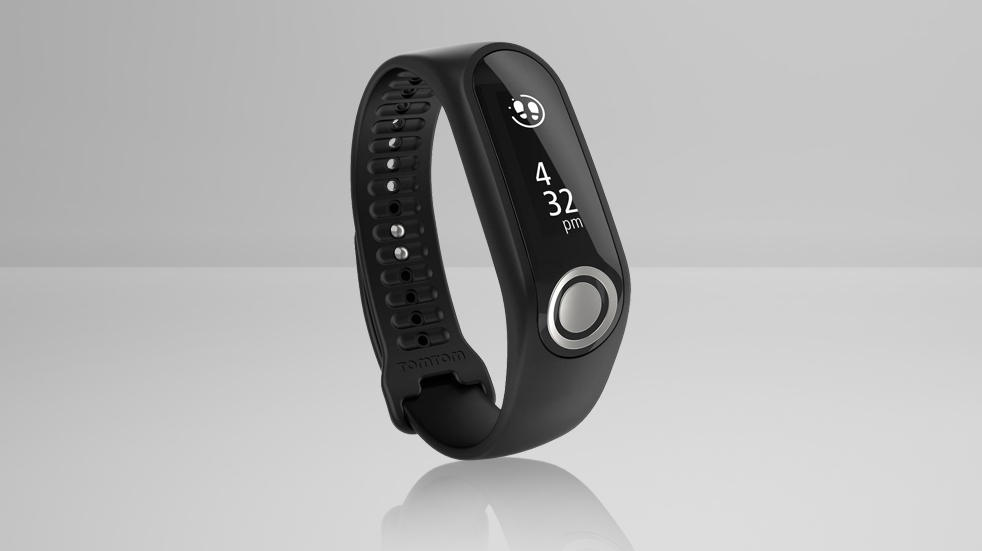 These wristbands assess how active you are, with a daily fitness goal – your step count, for example, with 10,000 a popular target. Basic versions are 'trendy' pedometers; spend more and you'll measure sleep quality and heart rate. Access further features via Bluetooth to your smartphone.
Polar Loop 2 £59.50
This neat tracker from the creators of the first-ever heart rate monitor over 40 years ago relays calories burnt, quality and quantity of sleep, plus steps and distance covered. A nod to Polar's heritage gives you heart rate, too, plus notifications of incoming calls and messages. Available from polar.com.
TomTom Touch Cardio £119.98 (pictured)
TomTom guides your vehicle and your fitness as well, with this stylish band comprising a built-in heart rate monitor as well as the usual suspects of steps, distance covered and calories burnt. Uniquely, it also measures your body fat and muscle mass percentages with the press of a button. Available from tomtom.com.
---
Bike computers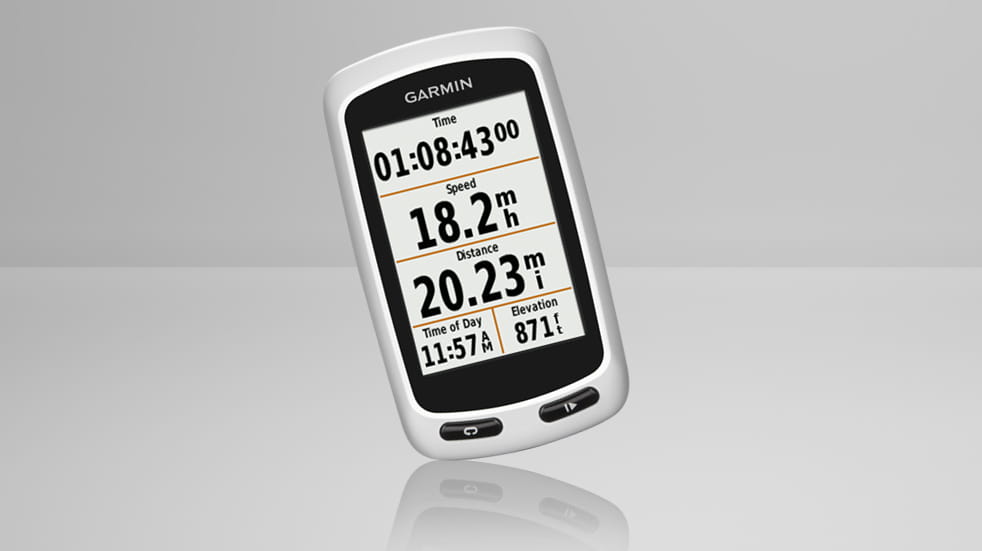 Bike computers start from around £20 and rise to nearly £500. At the lower end, lightweight and compact units measure your speed, distance and duration. Crank up the price and you're looking at GPS mapping, heart-rate monitoring plus connectivity to your smartphone. Here you can ride into the world of Strava – a popular online platform where you can remotely ride against others.
Cateye Velo Wireless+ £39.99
This neat bike computer (below) features nine basic but useful functions displayed on an easy-to-read digital display. Average, maximum and current speed will reveal if you're the next Chris Froome, while calorie consumption and carbon offset modes are great for your health and the planet's.
Garmin Edge Touring £199.99 (pictured)
The pre-loaded Garmin Cycle Map of Europe means you can take your riding ambitions to a whole new level, whether road cycling or mountain biking. You can also plan a route online and download to the Edge Touring, while you can share the highs and lows of your ride at Garmin's online portal. Available from garmin.com.