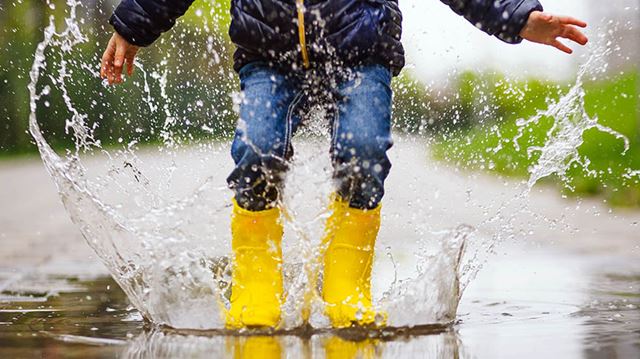 Here in the UK, we've been enjoying some fantastic weather recently. However, there's no guarantee that it will continue – take no chances with our round-up of the latest essential gear for repelling the rain.
The best versatile poncho: Poncho 3.0
£65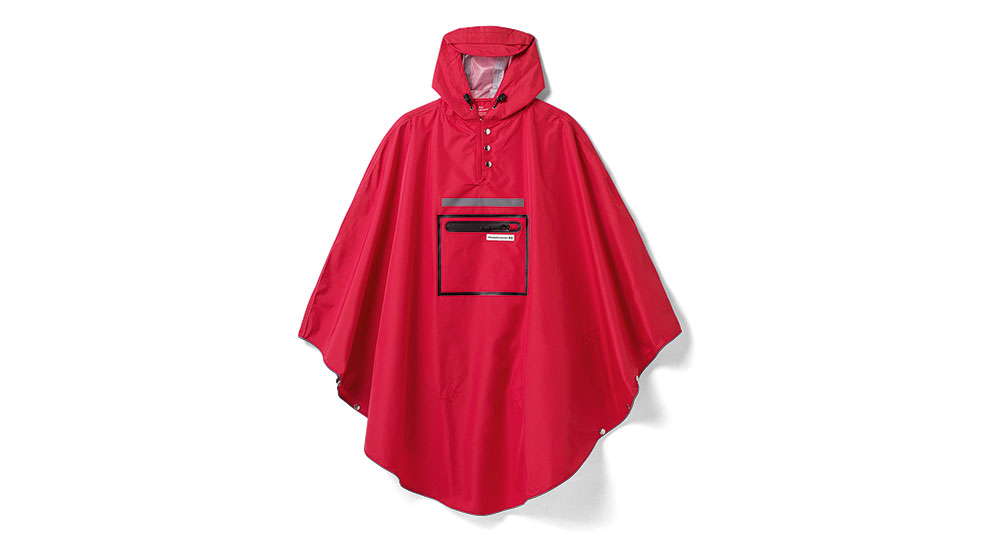 Made from TPU material, which makes it ultra-waterproof and breathable, this poncho comes in a choice of five colours, including rowanberry red (above), and handles summer showers with no sweat. Side poppers fasten to create sleeves, while other neat design features include a water-resistant pouch, a peaked hood and neck toggles. For cyclists, there are elastic straps and reflective strips. It opens out to become a makeshift groundsheet, too.
The best pop-up: Quencha Arpenaz XL Fresh Shelter
£34.99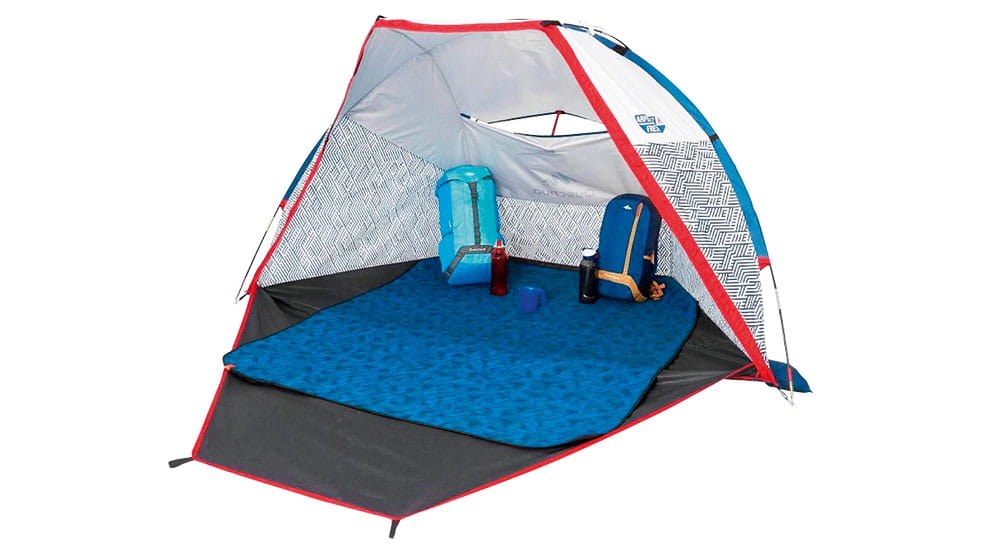 You don't need a Mary Poppins-style bag to house this spacious and breathable shelter for two adults. Featuring a neat three-arch design, it folds down to just 40cm x 30cm, which will fit inside most rucksacks. It's windproof and completely waterproof, with sealed seams and a door to keep out large downpours. And if the sun does happen to come out, it will provide ultraviolet protection, too.
The best picnic blanket: National Trust Waterproof Backed Herringbone Rug
£40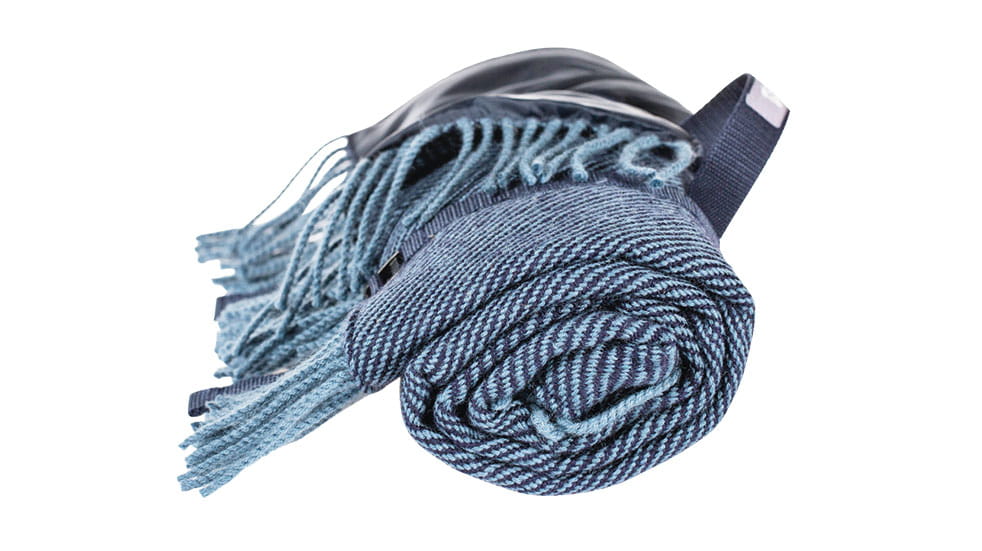 A quick downpour won't keep you from sitting pretty with this easy-to-carry herringbone blanket. Made from pure new wool, which is naturally water repellent, and backed with a fully waterproof nylon layer, it scores highly on style and comfort. Spreading to 120cm x 150cm, while folding down neatly with easy-to-carry straps, it's the perfect accessory for picnics or country strolls.
The best hybrid picnic blanket: John Lewis Croft Collection Foldable Picnic Bag
£45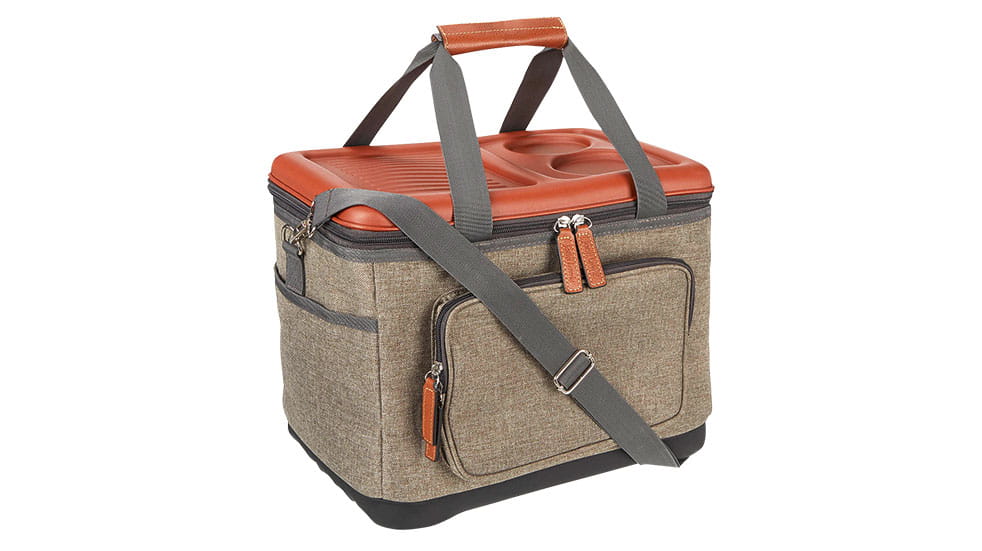 This clever picnic basket combines country chic with cool-bag technology. The insulated inner layer keeps food cool for four hours, while the outside has a showerproof layer, an adjustable shoulder pad, and cup holders to keep drinks from tipping over. Although it has a roomy 15l capacity, it folds down to half the size when it's not in use. A useful companion for day trips and camping holidays.
The best investment brolly: Jolly Brolly XS Metro Folding Blunt Umbrella
£55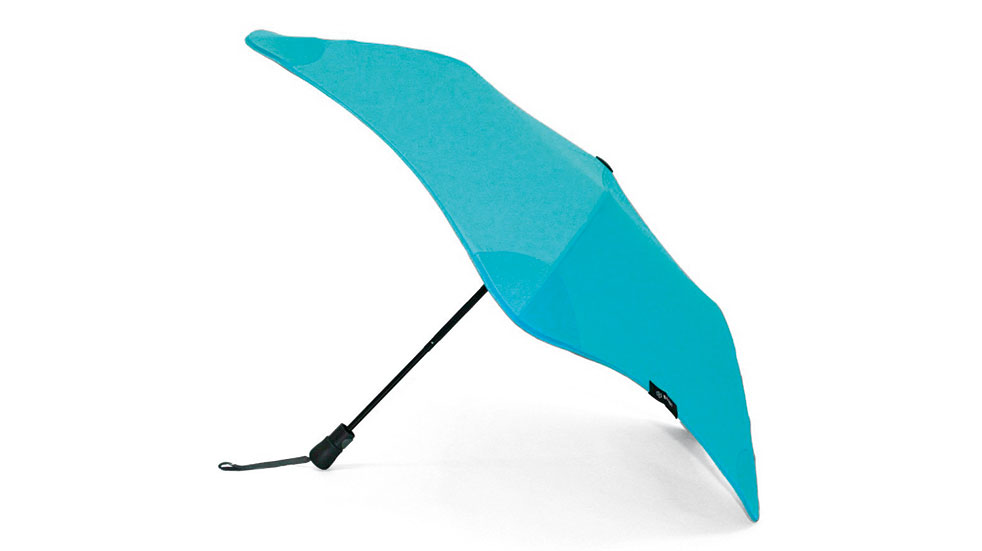 Your eyes might water at the price tag but this strong, compact, collapsible umbrella is guaranteed to keep you dry without buckling under pressure. All Blunt styles are tested in force nine wind tunnels, so they can withstand the gustiest summer storm. Plus, you can keep your investment safe by adding bluetooth Tile technology: if you drop your brolly, you can track its location via a mobile phone app.
The best small towel: Dock & Bay Classic
£14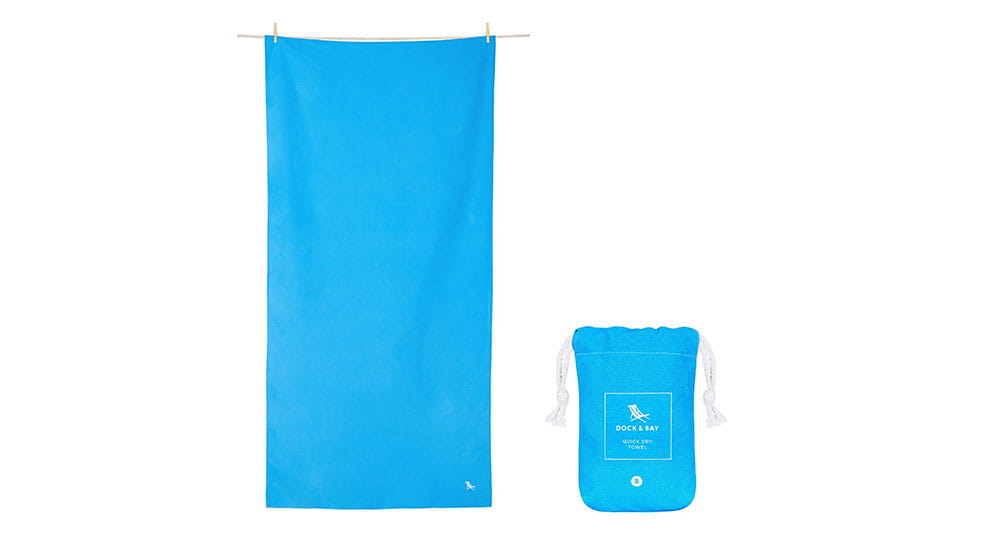 Slip this mini towel (shown above in Niagara blue) in your bag and you'll be ready to mop up the heaviest shower. As well as drying hair quickly, the ultra-absorbent microfibre is perfect for wiping down benches, swings and bicycle seats. It can even help to dry soggy socks: simply wrap them in the towel and wring or squeeze to remove water. The small size (100cm x 50cm) folds down into a handy pouch that's just 25cm x 15cm.
The best rainproof bag: Rains Water Resistant Backpack In Black
£75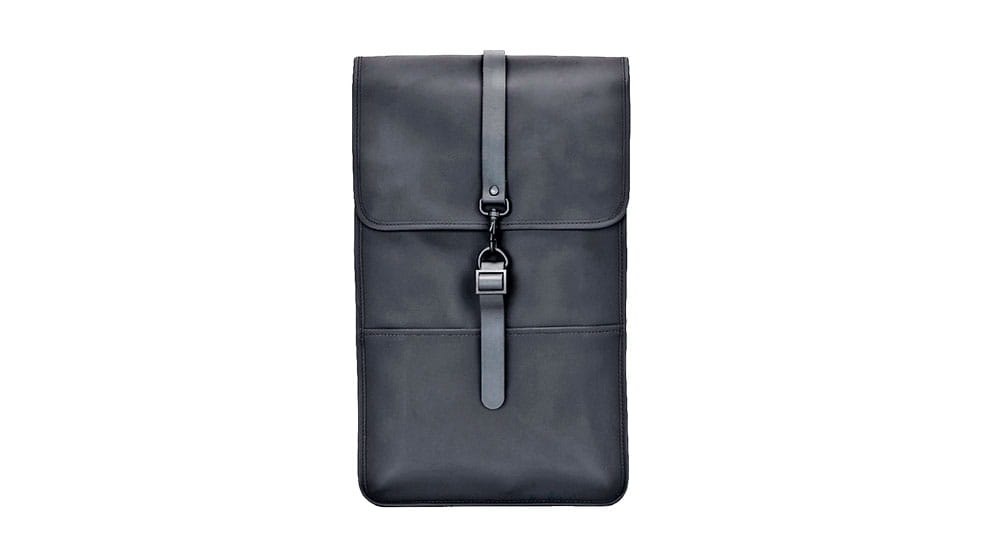 The clue's in the name with this Danish company that specialises in waterproof bags and jackets. Fully lined, this classic matte rucksack measures 47cm x 29cm, and features an inside pocket, spacious main compartment and hidden phone pocket. Whether you're carrying day-trip essentials, valuables or your laptop, it's the perfect vessel to transport your belongings safely and with style.
The best wayfinder: Lifeventure Hydroseal Phone Pouch Plus
£15.99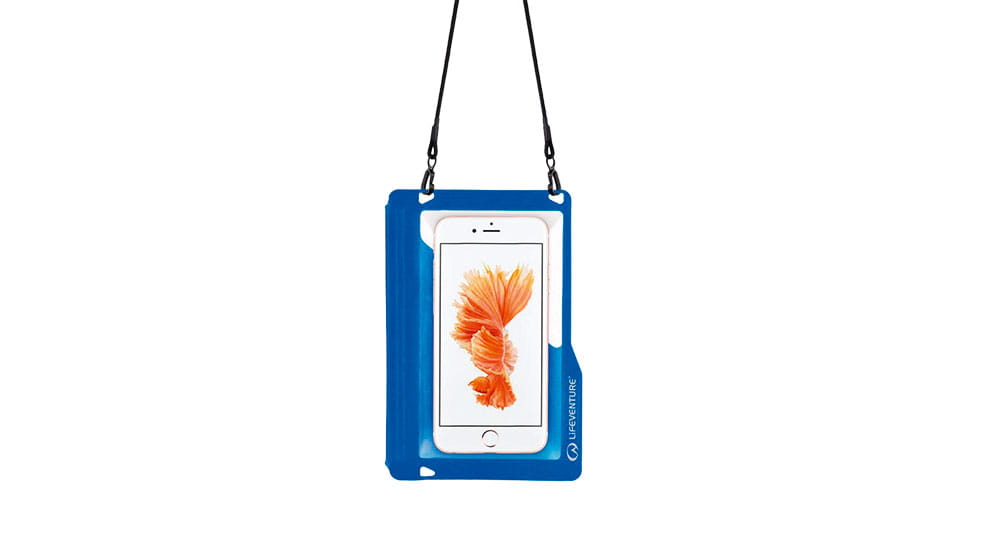 These days, you don't need a big paper map to guide you. There's an app for that. Even Ordnance Survey is available for your mobile phone (from £2 per month). Pop this protector over your device and you'll be able to find your way in the wettest weather – the touch-sensitive material lets you use the phone as normal. If you're a purist, the OS shop sells wearable covers for paper maps, too.
Enjoy discounts on clothing from M&S
Get prepared for April showers with a stylish jacket, coat or waterproof from M&S. Boundless members can save on high-quality clothing at M&S, plus many other high-street retailers.