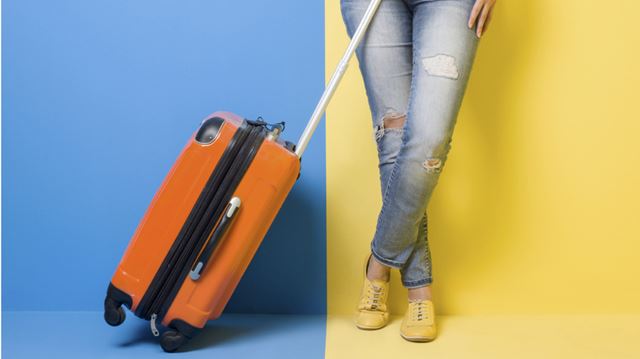 Like all of the best travel companions, cabin bags should be dependable, hard-wearing and forgiving. Use our guide to finding the best carry-on for you and save on the latest styles with Boundless
Finding the ideal cabin bag is a tricky task. It should be light, yes, but sturdy enough to cover some serious ground. Duffle or dragger? Two wheels or four? Sensible black or cheerful cerise? Let's cover the basics.
The most important considerations are size and weight – so if you prefer one particular airline, check its requirements first. The bags we've selected have maximum dimensions of 56cm x 45cm x 25cm – perfect for the likes of British Airways, easyJet and Jet2 – and some of them are suitable for less generous airlines too.
Some airfares impose a 10kg weight restriction, too, so we've chosen the lightest designs.
Everything else comes down to preference and context. Do you need something with structure, or a bag that you can cram everything into without fear of busting the zip?
---
The best cabin bag for budget breaks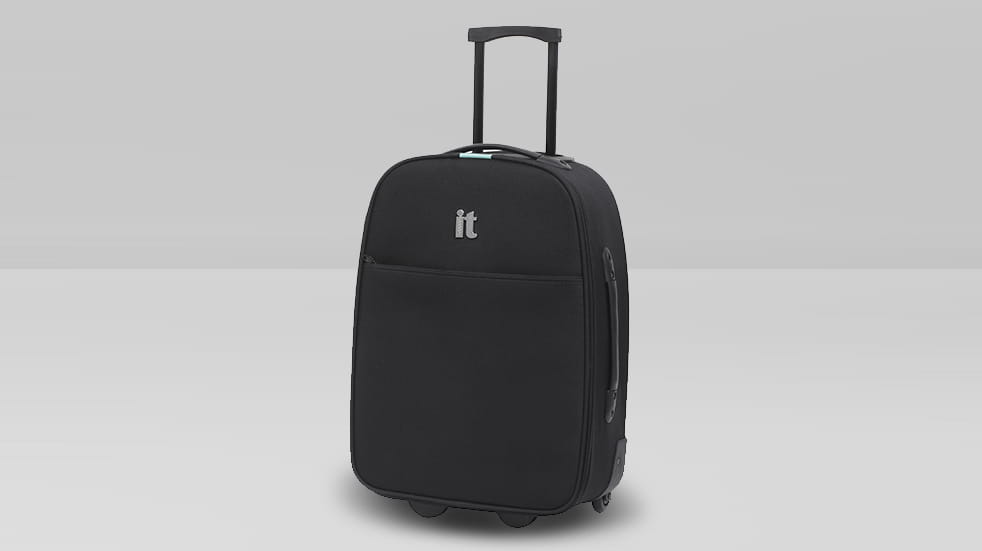 IT Luggage 2 Wheel Business Cabin Case
£26.99 argos.co.uk
You'll struggle to find a cheaper cabin bag that's as robust as this. On two wheels, with a retractable handle and useful external pocket, it's sturdy enough to withstand frequent globetrotting.
It also comes with a ten-year manufacturer's guarantee for peace of mind. At 2.6kg, it's the heaviest in this test, so not ideal for fares with weight restrictions.
---
The best cabin bag for swish sojourns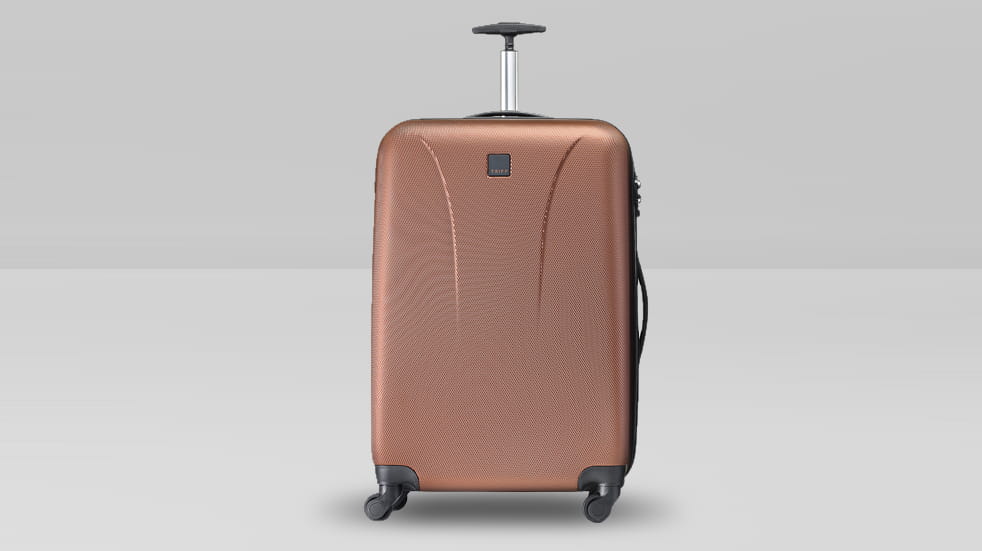 Tripp Lite 4 Wheel Cabin Case
£59.50 tripp.co.uk
This cabin bag will be the flashiest at check-in, with either a Champagne-coloured, rose gold or shimmering plum finish. But it's as practical as it is pretty, and features an integrated lock, five-year guarantee and four sturdy wheels for a super-smooth ride.
While the hard shell design has no external pockets, you'll appreciate its strong handles and clutter-free interior.
---
The best cabin bag for swanky city breaks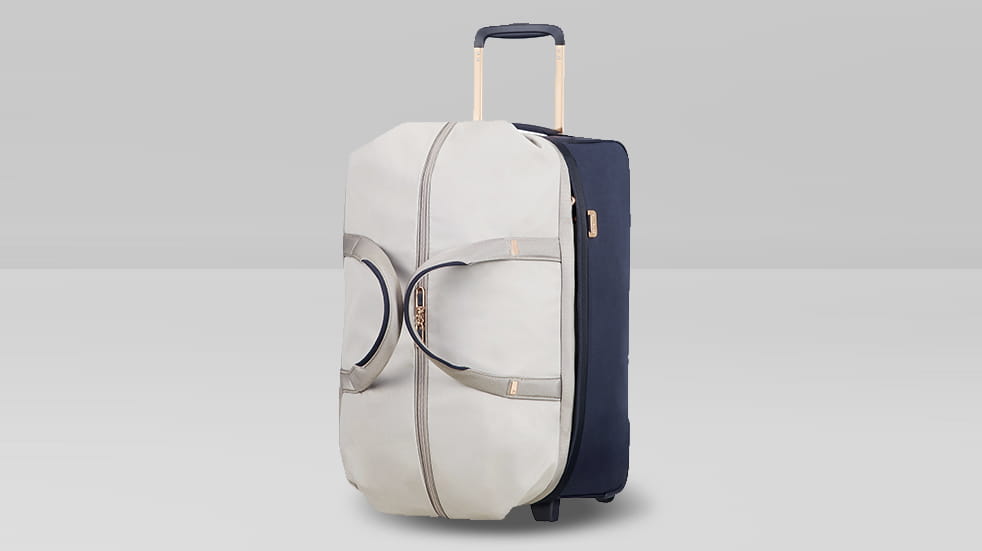 Samsonite Uplite Duffle With Wheels
£149 samsonite.co.uk
This stylish cabin bag isn't just a looker: it's robust and hard-wearing, with built-in zip lock, strong handles and a soft but sturdy shell (perfect for cramming).
City breaks can be hard on cabin bags, but Samsonite's tough wheels make light work of cobbled streets and public transport – and it's available with a two-tone exterior, which looks great.
---
The best cabin bag for kids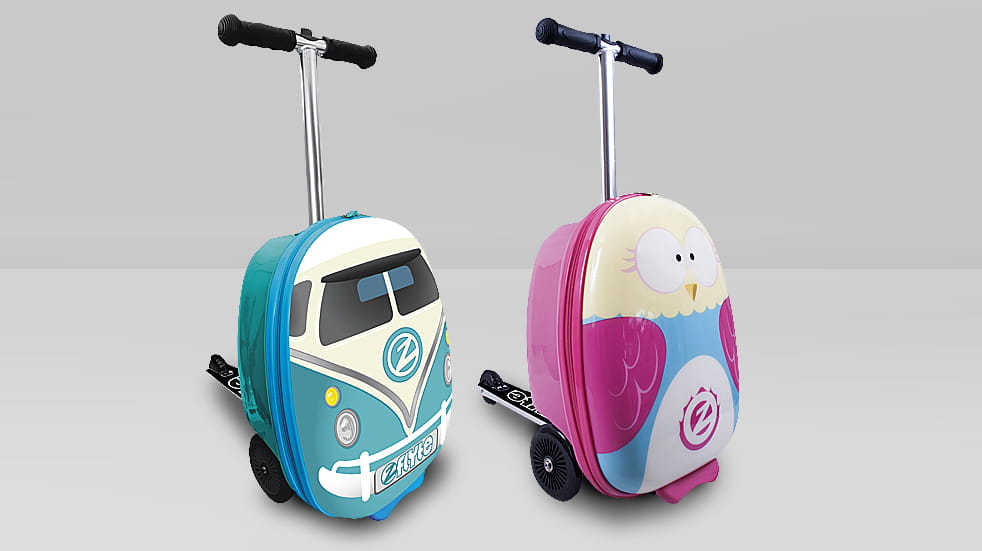 Zinc Flyte case scooter
from £59.99 zincflyte.com
Half cabin bag, half scooter, this ingenious design encourages your kids to haul their own luggage through the airport – leaving your back (and sanity) intact.
The sturdy scooter folds down easily to fit in overhead lockers, while the bag is strong, roomy, and has plenty of pockets. Suitable for children aged two to eight, with various sizes and colourful motifs.
---
The best cabin bag to grab and go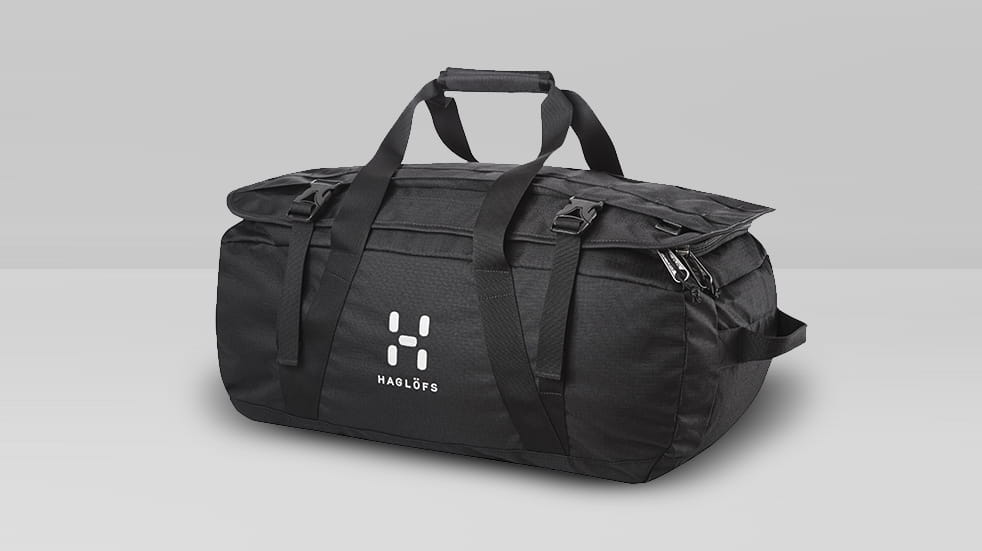 Haglöfs Cargo 40 Duffel
£60 haglofs.com
Designed to be carried either by hand, over the shoulder or as a backpack, this thoughtfully designed holdall is a real multitasker – and at 0.66kg, it's the lightest on this list.
The expandable top pocket is nifty for stowing passports and documents, while the two compression straps help to reduce the bag's bulk. This is ideal for stuffing and stowing on last-minute adventures.
---
The best cabin bag for weekends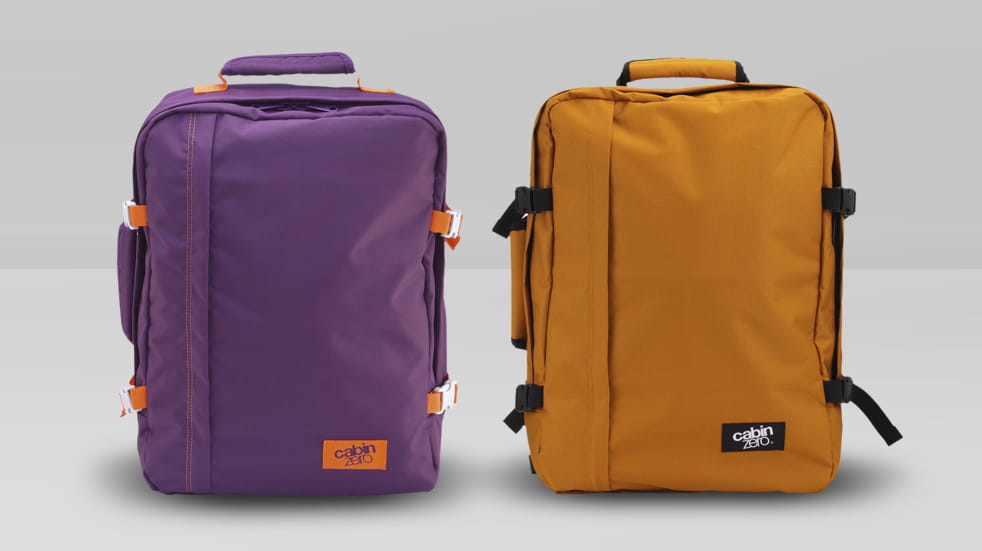 CabinZero Travel Classic 44l
£60 cabinzero.com
Designed for the weekend adventurer, this hard-wearing backpack maximises every centimetre of airline baggage size restrictions (note its angular dimensions), with padded shoulder straps and pockets galore.
There's also a luggage tracker hidden inside this water-resistant and ultra-lightweight (0.76kg) bag – invaluable if it's lost or stolen. Available in 23 colours, with a 25-year guarantee.
---
Save 7% at Debenhams with Boundless
Buy a reloadable shopping card and you can buy a Tripp Lite cabin bag (and save on lots of other travel essentials) at Debenhams.