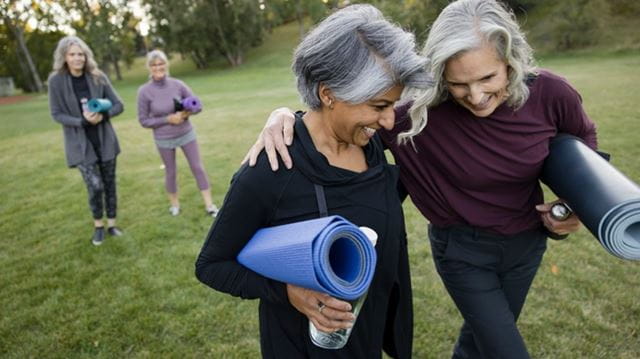 Active retirement is a lifestyle that emphasises staying physically and mentally active in the years after traditional retirement age. It encourages individuals to engage in hobbies, participate in various activities, enrol in classes, contribute to a wider community through volunteering, and connect with like-minded individuals through social groups. Read on to discover our guide on how to keep active in retirement.
Active retirement
There are a variety of ways to enjoy an active retirement including through Boundless membership. Boundless provides a wealth of opportunities for individuals looking to make the most of this exciting chapter of life. From fun new experiences and things to do, to engaging social groups and community opportunities, Boundless membership could help you make the most of your free time. Join us as we delve into the world of active retirement, uncovering the multitude of ways individuals can thrive and find fulfilment in their post-career years.
Things to do for retirees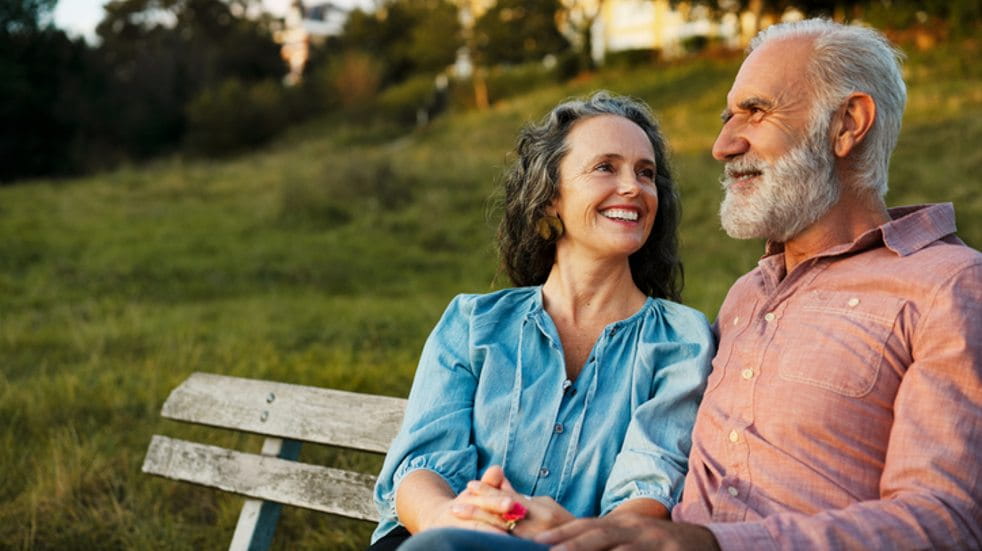 From pursuing long-awaited hobbies to embarking on new adventures, the options for how to spend your time once you retire are limitless. Many retirees find joy in physical activities like yoga, swimming, or golf which can also help to maintain a healthy and active lifestyle. You have the opportunity to expand your knowledge by taking classes or attending workshops on subjects of interest. Volunteering is another meaningful way to give back to the community and to make a positive impact. Finally, joining a social or community group provides opportunities for connection and friendship. In this article we take a look at some of the resources, activities, and support you can access to help you make the most of your new-found freedom, embrace this exciting phase of life and indulge in a variety of activities that will bring joy, and a sense of purpose.
Retirement hobbies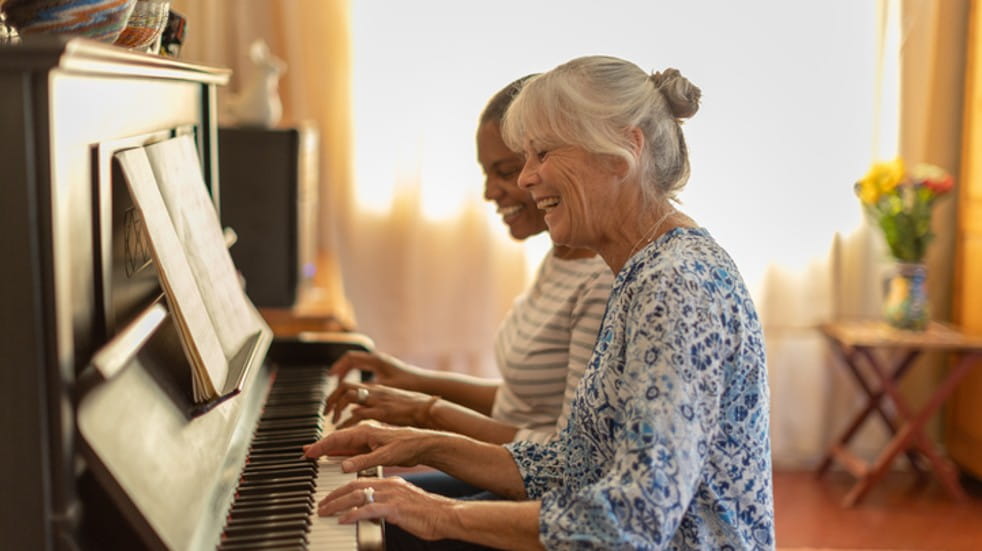 Retirement marks a time of new beginnings and the pursuit of new interests. It's a chance for you to indulge in a wide range of hobbies, both indoors and outdoors, that you might not have otherwise considered.
Indoor activities:
Reading – many people find joy in the world of books, reading different genres that might not have had time to explore while in full employment,
Writing – writing can be an excellent creative outlet, whether through personal journals, blogs, or even embarking on the journey of writing a book.
Games – for groups or couples, family board games and classic card games can offer hours of entertainment and friendly competition or if you're keen to take your game to the next level you could consider joining a local bridge club or chess league.
Learn a new skill – why not make the most of your free time to learn a new language? Or begin learning a new musical instrument? An exciting new challenge could provide the opportunity to broaden your horizons.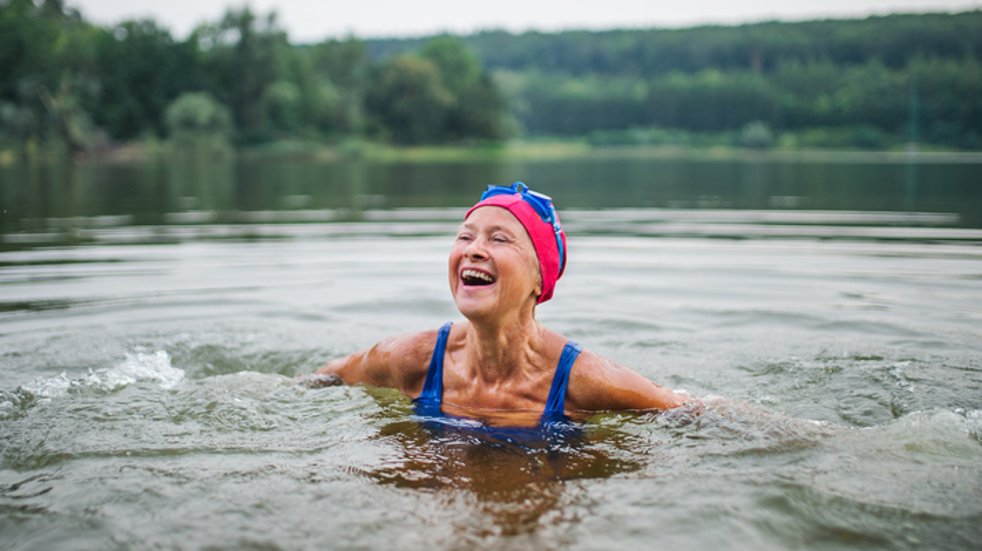 Outdoor activities:
Gardening – gardening offers a chance to immerse yourself in nature while cultivating vibrant flowers, homegrown vegetables, or aromatic herbs.
Walking – walking or hiking opens up scenic trails, inviting you to stay active while taking in the beauty of your local area or breathtaking views further afield.
Birdwatching – birdwatching unveils the wonders of the avian world, combining a love for nature with an opportunity to learn more about the natural world (top tip: Boundless members get free unlimited access to all 10 Wildfowl & Wetlands Trust sites so it's a doddle to get into this hobby, simply dig out your walking shoes and get spotting!)
Angling – fishing offers a serene escape, casting a line and savouring the tranquillity of lakes, rivers, or oceans.
Sports – for those with a sporting spirit, why not try out a new (or old) hobby like golf, tennis, or bowls.
Groups for retirees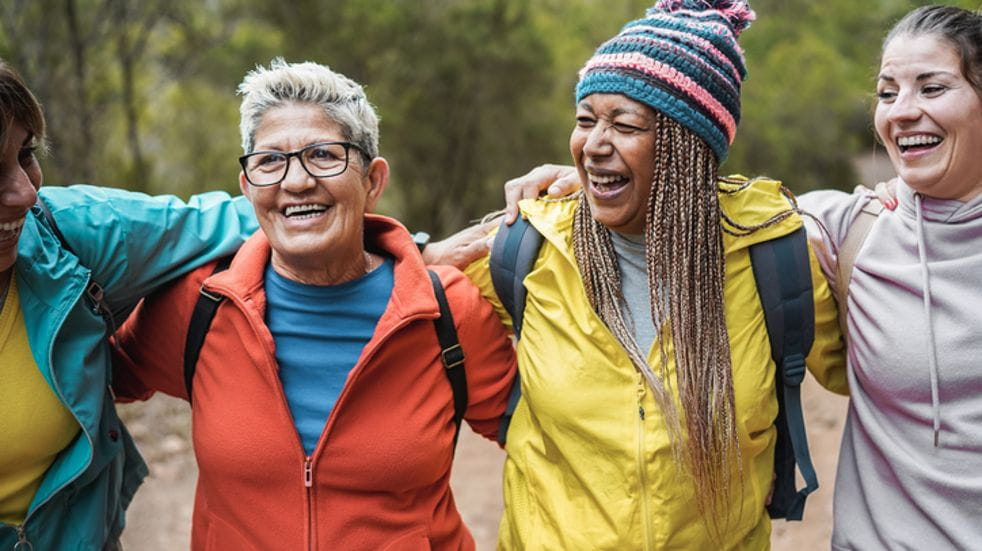 Retirement can also be a time of change and adjustment. For many, it can be a challenge to find new ways to stay active and engaged in their communities after leaving work. Local groups can provide the perfect opportunity for retirees to find community and companionship. Age UK offers a comprehensive guide to social and volunteering groups you can find here. There are also a number of local and national groups available for retirees through Boundless including:
Local groups: Local groups are a great way to meet new people and make friends in your immediate area. These groups often organise activities such as dinners, game nights, or group outings.
Interest and hobby groups: Interest groups are a great way to connect with others who share their interests. These groups focus on a variety of interests including gardening, camping and caravanning, classic cars or photography (to name just a few!)
Volunteer with Boundless: Ever fancied running an event, sharing your passions, meeting new people or gaining new skills? Why not volunteer with Boundless? It's a great way to give back to your community and meet new people. Read on for more information on how to get involved with other volunteering opportunities.
Volunteering for retirees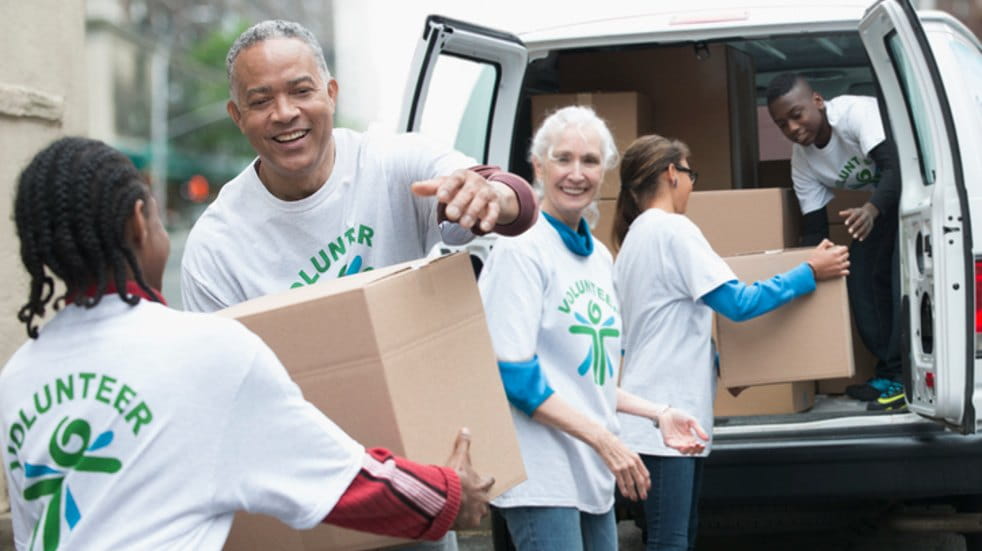 Voluntary work for over 60s encompasses a diverse array of opportunities, making it challenging to know where to start. It's essential to reflect on your skills, interests, and capabilities before diving in. If you enjoy socialising and seek companionship, engaging in face-to-face interactions can be found in places like libraries, community gardens, or alongside campaign group volunteers. However, if you have a fear of heights or physical limitations, it might not be the right time to join the mountain rescue team! Take into account your motivations, whether it's connecting with people from diverse backgrounds, making a positive impact on your community, or utilising your professional expertise through volunteer work.
Here is a rundown of some of the places you might consider donating your time to in your retirement and some links to get you started:
• Animal shelters
• Libraries
• Community theatres
• Wildlife centres
• Charity shops
• Homeless shelters
• Community gardens
• Sports teams
• Youth centres
• Places of worship
• Restoration projects

Additionally, niche interests catered to, such as knitting for clothing projects or contributing to steam railways. Researching online can help identify where your interests align with local demand, enabling you to find the ideal volunteering role. Click here to find out more about volunteering in retirement.
Classes for retirees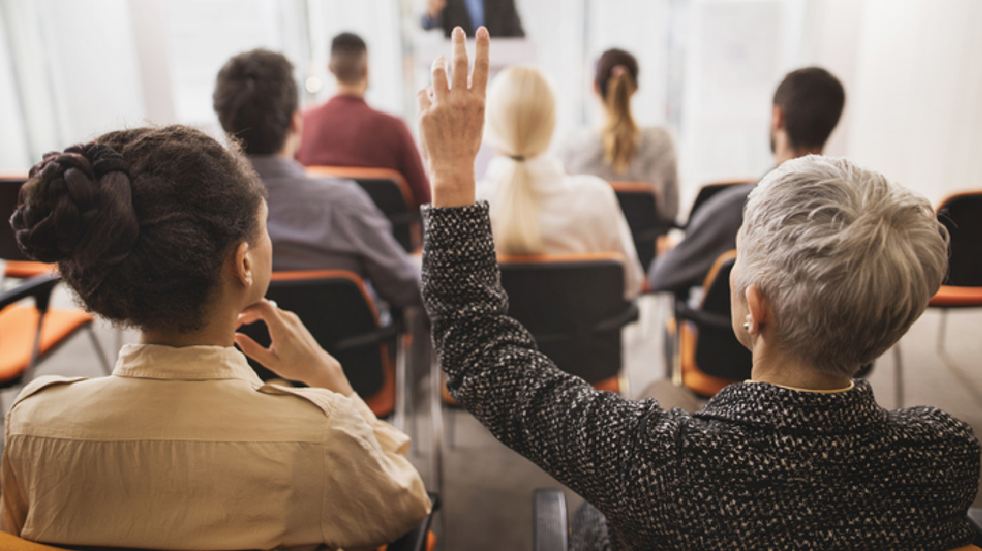 Embracing new knowledge and skills is a lifelong endeavour that transcends age. If you're eager to explore classes and courses, you'll find a multitude of options awaiting you. From honing specific skills to discovering fresh passions, the possibilities are endless, and many of these opportunities come at no cost.

Here are some helpful resources for finding the perfect class or course:

The National Careers Service: Focuses on career-oriented courses, making it ideal for those seeking professional growth or a change of direction.
Open Learn by the Open University: Offers a wide range of free online courses covering diverse topics.

Future Learn and Open Learn: Collaborates with universities worldwide to provide free online courses spanning fields like medicine, management, history, and languages.
Local course discovery
If you prefer face-to-face interactions and want to engage with your local community, explore courses available in your area:

Learn Direct: Their network of local centres offers computer-based teaching, primarily focusing on vocational skills, English, maths, and business. While some courses may involve a fee, others, such as English, maths, and IT skills, are offered free of charge.

University of the Third Age (U3A): These local groups of older adults organise informal courses, study groups, and talks. Investigate if there are U3A groups in your area that align with your interests.

Local libraries: They often maintain information about nearby courses and may provide computer facilities if required.

Local council: Reach out to your local council for details on adult learning courses in your vicinity. You can find their contact information in the phone book.

Local newspapers: Keep an eye on your community's newspapers, as they often feature details about classes, workshops, and talks happening in the area.
Do more with Boundless
Working or retired from the public sector or civil service? Get free entry to top attractions, discounts on restaurants and savings on high-street brands. Plus, dozens of other deals on holidays, experiences and more! To find out more, visit Boundless membership.