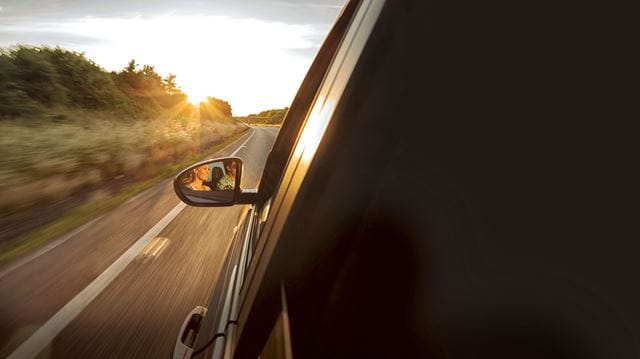 The birth of two organisations played a significant part in the lives of many motorists, from the drivers of the first Model T to today's electric vehicles.
Changing the lives of early motorists
In 1923, there were still more bicycles than cars on the roads. But things were changing rapidly in motoring, with the Ford Model T becoming the first affordable car – more than 15 million were made between 1908 and 1927.
Frizzell Insurance – set up as a family business specialising in motor and household insurance broking – was one of the CSMA Club's first partners soon after it was founded. Tom Frizzell felt that this new motoring club was worth writing a special insurance scheme for, and reportedly said that, while he thought the CSMA would start in a small way, he saw a future potential membership of more than 50,000. On hearing this, some committee members smiled quietly to themselves. They thought that the organisation would be lucky to get more than about 400 members in total!
Frizzell was soon providing cheaper motor insurance for those first members. It proved to be a mutually beneficial and highly successful partnership, with both parties placing a high value on customer service.
During the 1980s and '90s, Frizzell Insurance was one of Bournemouth's largest private employers, with more than 1,600 staff on its payroll. By the time of its sale in 1992, it had become the UK's largest privately controlled insurance group.
Tom Frizzell wanted to share his success. He involved the company with community causes, supporting a large number of charities with financial contributions, and getting staff involved with fundraising events. The company would also sponsor AFC Bournemouth for several years, which saw the team's black and red strip temporarily sport additional thin white lines.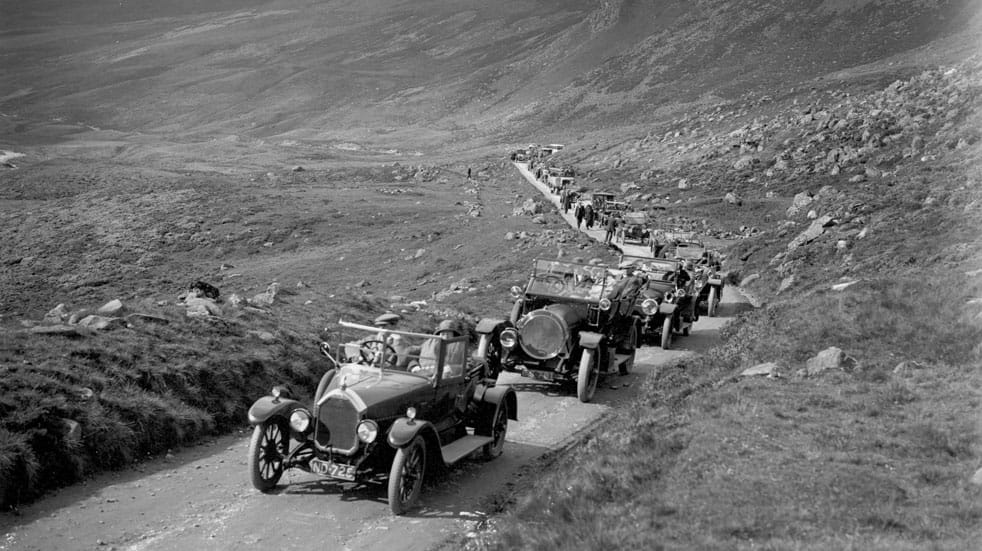 Creating the perfect partnership
Where does LV= figure in all of this? In 1996, LV= acquired the Frizzell Group, in order to continue the momentum of its success. It was a good fit, with the philosophies of the companies blending perfectly. LV= was established in 1843 as a mutual association to help families protect and provide for their dependants and cherished possessions. Today, LV= is one of the UK's largest insurance companies, offering a range of Defaqto 5-star rated products. It places its customers at the heart of everything it does and, like Frizzell, exists to help people protect the things they love.
Boundless and LV= is a partnership that has stood the test of time, with both parties continuing to share similar values – which means that Boundless members continue to enjoy discounted rates through this trusted provider.
LV= electric vehicle insurance
The latest development is the addition of LV= electric vehicle insurance. This comprehensive policy includes all the usual benefits of LV= car insurance, including an uninsured driver promise, new keys if yours are lost or stolen, a lifetime guarantee on repairs (when using LV= recommended repairer services, for as long as you own the vehicle. Labour only, excludes parts), and cover when you're driving in Europe. Plus there are specific benefits for electric cars:
Recovery to the nearest charge point if you run out of charge in the UK. This won't affect your NCD and there's no excess to pay
Cover for charging cables, wall boxes and adaptors for accidental damage, fire and theft
Battery cover for accidental damage, fire and theft – even if you're leasing it separately from the car
The history of Boundless and LV=
1843: William Fenton and a group of friends begin the Liverpool Independent Legal Victoria Burial Society, providing 'penny policies' to help the city's poor protect themselves
1868: After 25 years, the company moves its head office in Liverpool
1923: Tom Frizzell sets up Frizzell Insurance Group, Frank Edwards founds the Civil Service Motoring Association (CSMA), and the two organisations set up a partnership the same year
1996: Liverpool Victoria acquires the Frizzell Group and moves its head office to Frizzell House in Westbourne, Bournemouth
2007: Liverpool Victoria rebrands as LV=
2023: LV= is one of the UK's largest insurance companies and has a 4.5-star Trustpilot rating. With 6.5 million customers, it provides eight exclusive discounts for Boundless members, including five motoring products
Boundless by CSMA acts as an introducer to Liverpool Victoria Insurance Company Limited for general insurance.