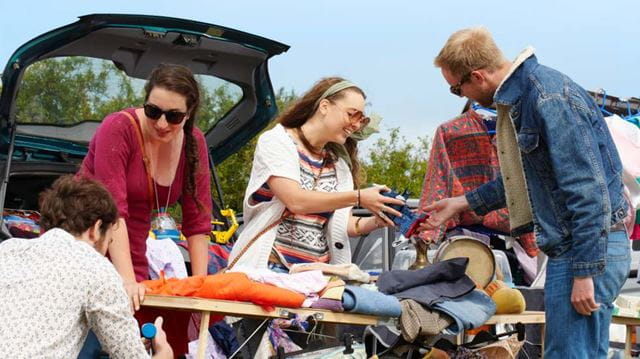 Every year, thousands of people across the UK flock to car boot sales to sell their unwanted stuff and/or pick up a bargain.
Due to the pandemic, most car boot sales were cancelled in 2020; but with the government starting to lift lockdown restrictions, there's likely to be one happening in your area very soon. So, if you've got loads of surplus goods at home that you're desperate to get rid of, now could be a great time to offload them and make a bit of cash in the process.
But how do you actually sell your wares at a car boot sale? What sort of stuff sells? And where is the nearest car boot sale to you? In this article, we'll answer all of those questions and more, to help your experience go as smoothly as possible.
---
What is a car boot sale?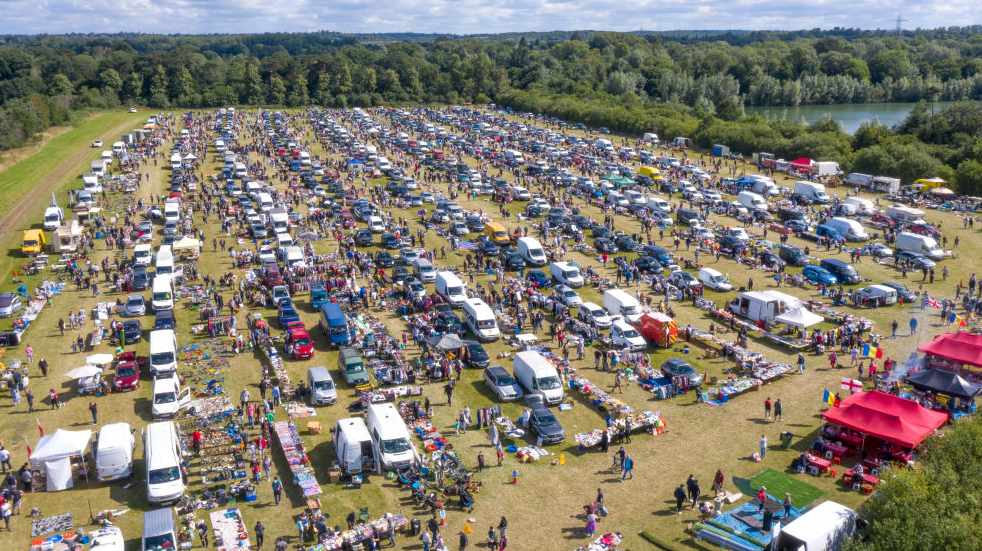 A car boot sale is an informal event where members of the public gather to sell their unwanted stuff and/or buy goods from other sellers. A popular pastime in the UK, the car boot sale concept is actually believed to have been brought to these shores by a Catholic priest from Stockport after he attended one while on holiday in Canada.
Car boot sales generally take place outdoors in fields or car parks (though indoor car boot sales are a thing, too), and they can vary in size from a couple of dozen cars/sellers to several hundred. Some of the bigger car boot sales feature professional traders and food stalls alongside the amateur sellers.
---
How do you sell your stuff at a car boot sale?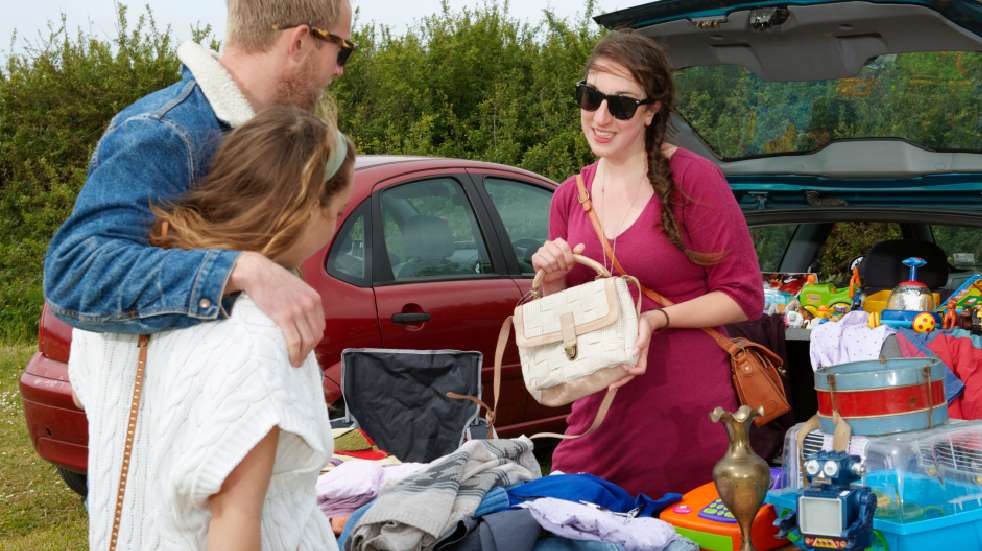 Selling at a car boot sale is incredibly easy. You don't need a trading licence and there are no forms to fill out. You simply drive to the site on the day of the sale – usually a Saturday or a Sunday – and pay the fee to the steward at the entrance. The fee for selling can be anywhere from £5 to £12 per car per day, while people who are just looking to buy or browse will usually pay no more than a couple of pounds (and in many cases nothing at all).
Once you've paid your fee, you'll be directed to your spot, and then it's simply a case of getting out of the car and setting up. Though they're called 'car boot sales', many people don't actually sell directly from their car boot, preferring to erect tables and/or scatter their wares on the floor (if it's been raining, you might want to lay down a piece of tarpaulin or a plastic sheet to protect your stuff from getting damp).
For many people, the biggest downside of doing a car boot sale is the time you have to get up in the morning. Car boot sales usually start very early (from around 6am, though we recommend checking before you set off) and fill up quickly. So, to ensure you get a decent spot – i.e. one that's right in the thick of things – you'll need to set your alarm clock. Packing your car up the night before might seem like a good idea, but we don't recommend it as it might attract thieves. So leave enough time in the morning to load up your vehicle.
One thing you can, and probably should, do the night before is put price stickers on your items. Putting stickers on is not obligatory, but we recommend it as having to ask the seller what something costs can be off-putting to customers. And pricing up your goods on the eve of the event will save you having to do it on the day while your stand is swarming with people.
As soon as you climb out of your car, you might find yourself surrounded by folk asking if you have certain items, whether that's Xbox games, LEGO sets or old mobile phones. These people are traders looking to score a bargain that they can then sell on for profit. While this surge of interest can be intimidating for newbies, it usually only lasts a minute or two before those people move on to the next arrival.
Note that it's a good idea to take a bag of change with you when you do a car boot sale, as there will always be people who hand you a ten pound note for an item that costs 20p. Also take some old carrier bags, as customers will often ask for them, especially if you're selling them multiple items.
---
What are the best things to sell at a car boot sale?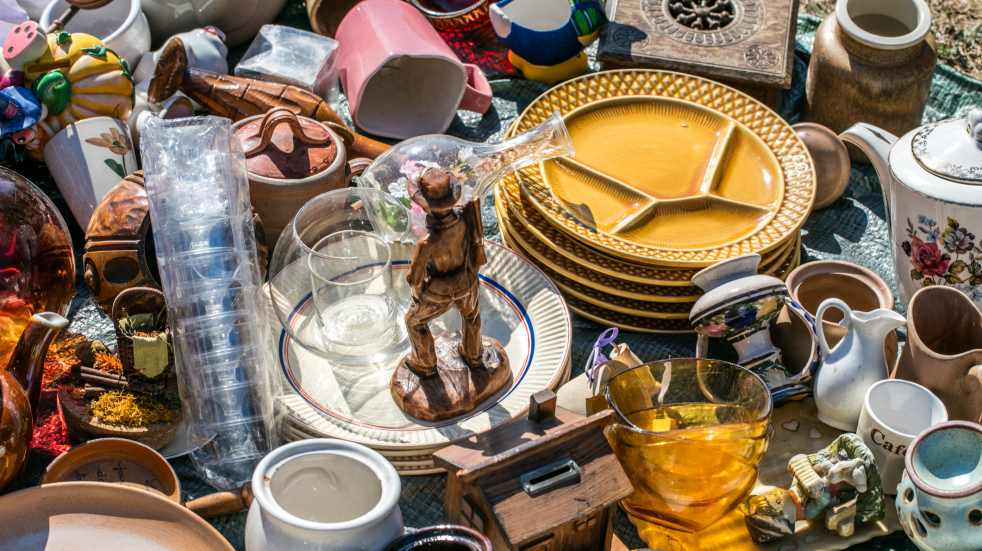 The best things to sell are the ones you want to get rid of! Pretty much anything can be sold at a car boot sale, as long as it's not dangerous or illegal. If you were to walk up and down the aisles at your local sale, you'd be amazed at the range of wares on display. Toys, books, DVDs, clothes, gardening equipment, furniture, antiques, bric-a-brac, car parts, jewellery – it'll all be there, along with much more.
Children's stuff (toys, clothes, prams, etc) is always popular among buyers as purchasing these items new can cost a small fortune. Also, kids grow fast, meaning that their things are often still in great condition once they've finished with them.
Though DVDs, CDs and books are commonly found on car boot sale stands, they aren't nearly as sought-after as they used to be (largely because most movies, music and stories are now readily available in a digital format). As a consequence, you might only get 50p for each item, if you sell them at all. If you do fail to sell any of your stuff, rather than take it back home with you, why not drop it off at your local charity shop so that they can try to sell it for a good cause.
It's a good idea to put your most 'valuable' stuff towards the front of your stand so that it's in clear view of people passing by, and will be easy for people to pick up and have a closer look at. As the day wears on and things get sold, you'll probably find yourself shifting your items around multiple times to maximise their exposure.
Finally, don't expect your stuff to sell for its true value. Most buyers go to car boot sales to land a bargain, not to pay the 'going price'. If you have something that you think is worth a lot of money (for example, an antique vase or a collectable record), rather than sell it for peanuts, you might be better off trying to auction it on eBay.
---
When do car boot sales start?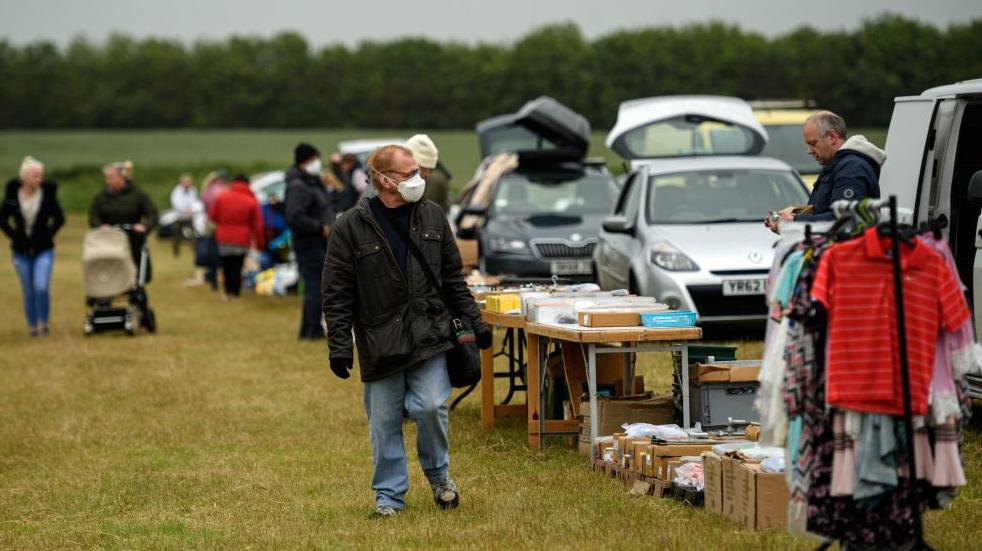 Outdoor car boot sales typically run from spring to late summer, while some indoor events take place all year round. As for this year, outdoor car boot sales were given the go-ahead to open from 12 April, with indoor sales set to follow from 17 May.
---
Where is the nearest car boot sale to me?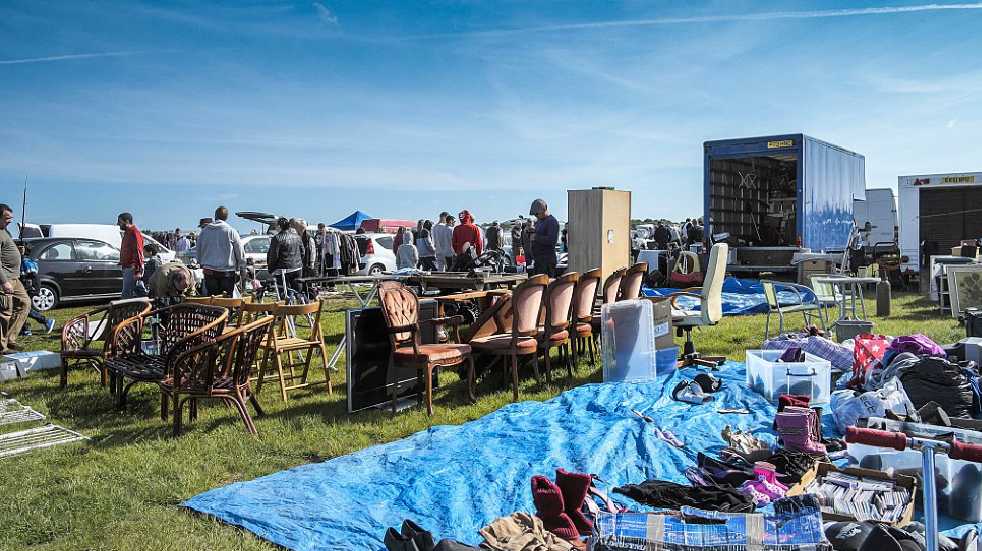 Details of any car boot sales happening near you should appear in your local newspaper or on your town's Facebook page (if there is one). Alternatively, you can browse the sales in your general geographical area by visiting Car Boot Junction.
---
Is there anything else I should know about selling at a car boot sale?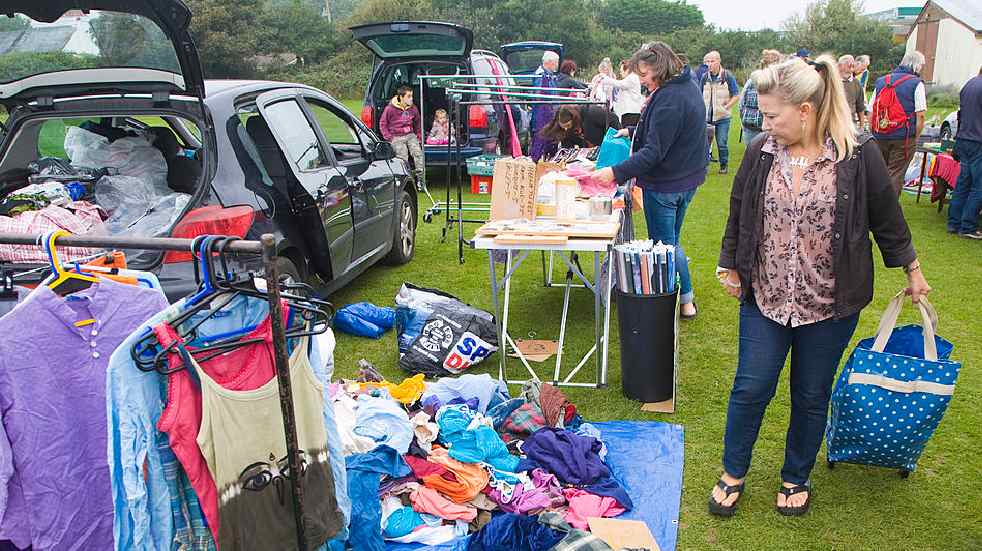 Doing a car boot sale can be a long day. Most sales that start first thing in the morning run till around 2pm, meaning you could be manning your stand for six or seven hours. To avoid fatigue, take a camping chair and some refreshments, and also bring weather-appropriate gear such as an anorak or suncream. You'll find that after the initial burst of interest from buyers, there can be periods where you're standing (or sitting) around doing nothing, so it's worth taking a book or magazine to keep yourself occupied.
Also bear in mind that doing a car boot sale alone will make it very hard to take a toilet break or have a browse around the other stalls, since you won't want to leave your own stand unattended. So maybe ask a friend or family member if they'd be up for attending the sale with you.
Ultimately, selling at car boot sales is a hit and miss affair. On some occasions, you'll come away with an empty car, a pocket full of cash and a bit of colour in your cheeks. At other times, you'll sell hardly anything, make about £20 and arrive home looking like a drowned rat. Whatever happens, it'll be an experience you'll never forget!
---
Do more with Boundless
Boundless members benefit from year-round invitations to exciting events, along with dozens of fabulous discounts and offers. To find out more, visit our dedicated membership page.
Photos: Getty Images