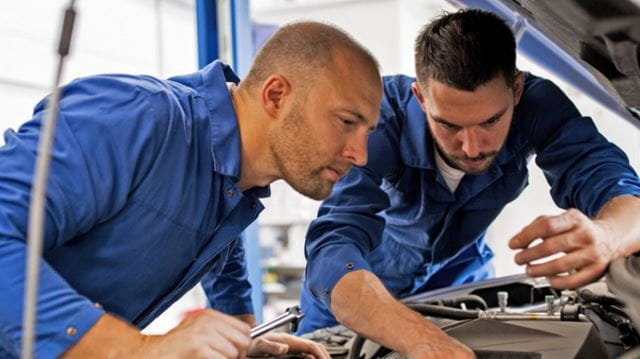 Life has been a bit of a bumpy ride recently – from heating our homes to the weekly shop, the cost of living keeps creeping up and up, and it's the same story when it comes to our cars.
From filling up with fuel to the price of parts, motorists are feeling the squeeze more than ever. And the last thing anyone needs right now is an unexpected vehicle repair bill.
That's where having a warranty can help. A Car Care Plan warranty provides cover for electrical and mechanical faults and failures, even if that means claiming thousands of pounds for a replacement part. This will help keep your car on the road if something goes wrong – and you can also extend your cover so that there are no nasty financial surprises when it comes to your MOT.
---
Future proof
Of course, as we cut back on outgoings, it's tempting to live without another direct debit. But if your car does let you down, a fixed-price warranty could be very worthwhile in the long run. In 2021, the average gearbox payout was £3,500, and that looks set to increase due to inflation on parts and labour costs.
This is especially important with older cars. Not everyone wants to buy a brand-new car, and, with both new and used prices rising, many of us are holding on to existing cars for longer. But no matter how much care you take of your pride and joy, sometimes things go wrong.
That's why, alongside its warranty cover, Car Care Plan offers a variety of products to help you manage the cost of motoring, from mechanical faults to scratched paintwork. Products that give peace of mind every time you turn the key.
---
How Car Care Plan can help
One of Europe's leading providers in this sector, Car Care Plan is the preferred partner for many leading manufacturers and retailers. That's a result of 45 years of high-quality provision, good customer satisfaction and dependable products – including these that are available through Boundless:
Warranties: Protection from a wide range of mechanical and electrical issues, including unlimited claims.
MOT test cover: Repair, replacement or adjustment for a range of parts should your car fail its MOT.
---
Exclusive savings on car warranties
Boundless members receive 13 months of cover for the price of a 12-month warranty, which means you can protect your car for longer – and you also save 10% when you buy it online. Find out more about these award-winning products at boundless.co.uk/carcareplan.