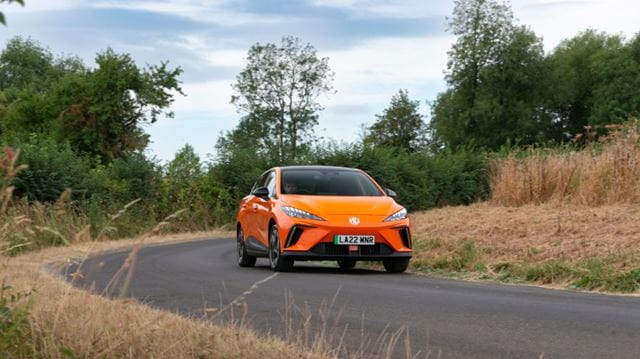 As the world moves towards a more sustainable future, electric cars have become increasingly popular. In the UK, the government has set a target to ban the sale of new petrol and diesel cars by 2030, which has led to a surge in demand for electric vehicles. While larger electric cars like the Tesla Model S and Polestar 2 have dominated the market, there is a growing demand for small electric cars.
Compact and easy to park, these EVs are perfect for city driving and commuting. In this article, we will take a closer look at some of the best small electric cars you can buy in the UK in 2023. Whether you're looking for a budget-friendly option or a higher-end luxury vehicle, we've got you covered.
---
GWM ORA Funky Cat
From £31,940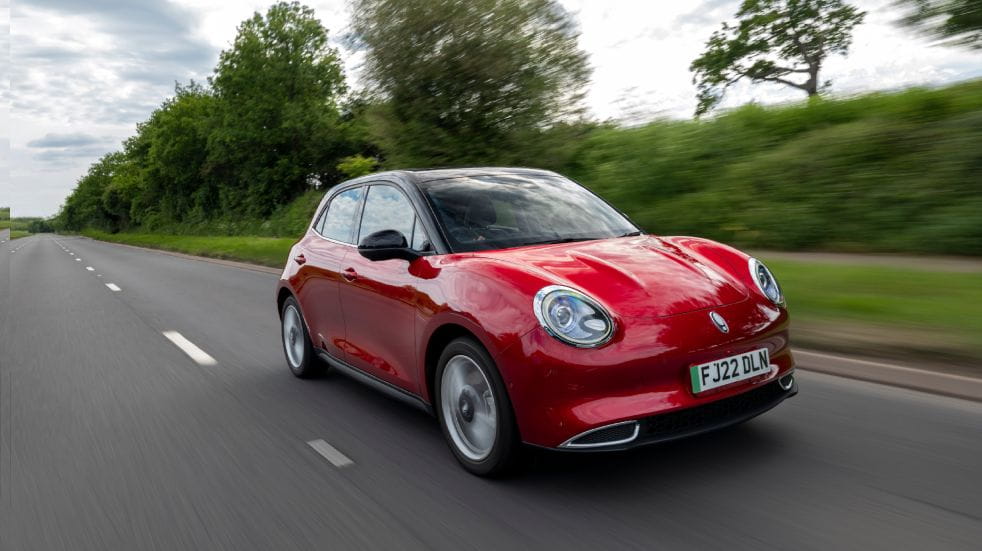 A new Chinese competitor in the EV game (with an unusual name to match), the GWM ORA Funky Cat is a small, stylish electric car that boasts a range of impressive features. With its compact size and agile handling, it's great for urban driving and navigating through tight spaces. It has a range of 160 miles on a single charge, making it a good option for everyday use (though longer range drivers might be wary of this range). Additionally, it comes equipped with a broad range of advanced safety features as standard including automatic emergency braking, lane departure warning, and a rearview camera. It's not cheap however, starting at over £31,000. In spite of this lofty price tag, the GWM ORA Funky Cat remains a solid choice for those looking for an eco-friendly, practical, small electric car in 2023.
---
Peugeot e-208
From £31,345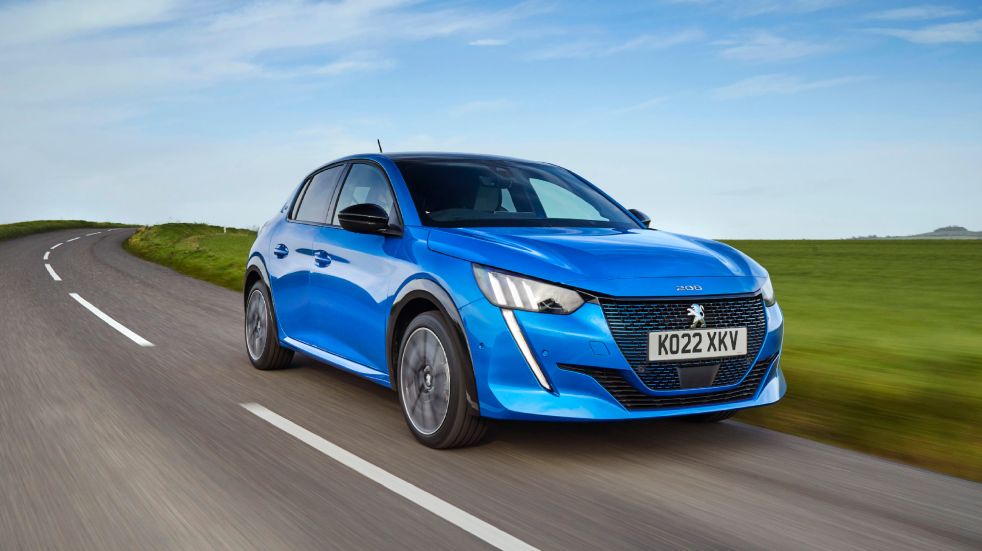 The Peugeot e-208 is a small electric car that offers an impressive range of features and value for its size. This unassuming EV (perfect for those who don't feel the need to shout about their green credentials) comes equipped with a 50kWh battery, which gives it a state range 225 miles on a single charge. Plus, unlike the Funky Cat, it has a fast charging capability, allowing it to charge up to 80% in just 30 minutes. The e-208 is also equipped with a number of safety features, including lane departure warning, active emergency braking, and adaptive cruise control. In terms of value, the e-208 offers an attractive price point when compared to other small electric vehicles on the market.
---
Mini Electric
From £29,000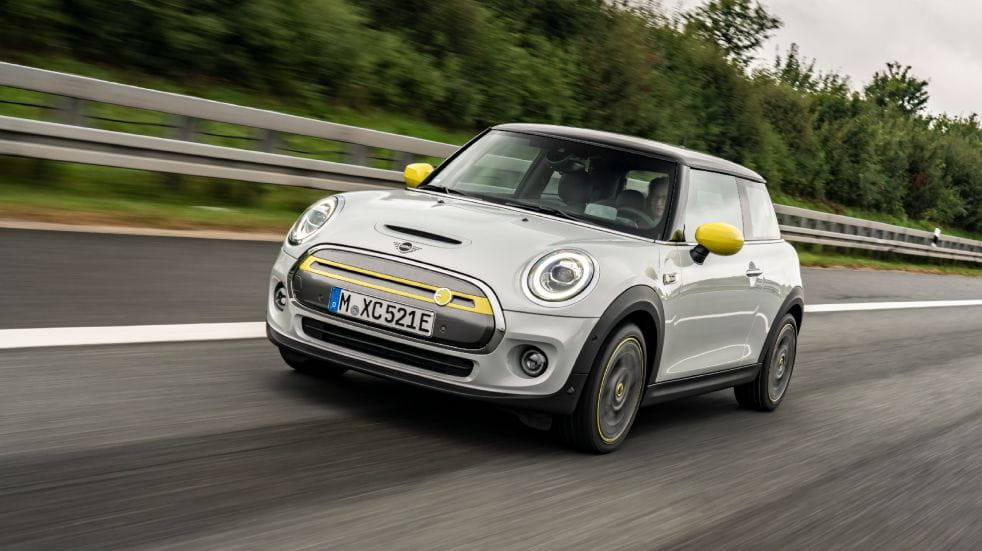 The Mini Electric has all the iconic design cues of its ICE counterpart in an EV package that offers the same a great driving experience. An attractive option for those who prioritise both fun and efficiency in their daily commutes, the Mini Electric's retro-modern design stands out from other small electric cars when it comes to aesthetics. Its 145 mile range is slightly less attractive however, meaning its usefulness is limited to city dwellers and suburbanites who only make shorter trips. The Mini Electric is not short on cabin equipment though, equipped with a 6.5-inch touchscreen infotainment system, a rearview camera, and automatic climate control. While the Mini Electric is not the cheapest small electric car on the market, it offers good value for the money, considering its quality construction, attractive styling, and enjoyable driving experience.
---
MG 4
From £26,940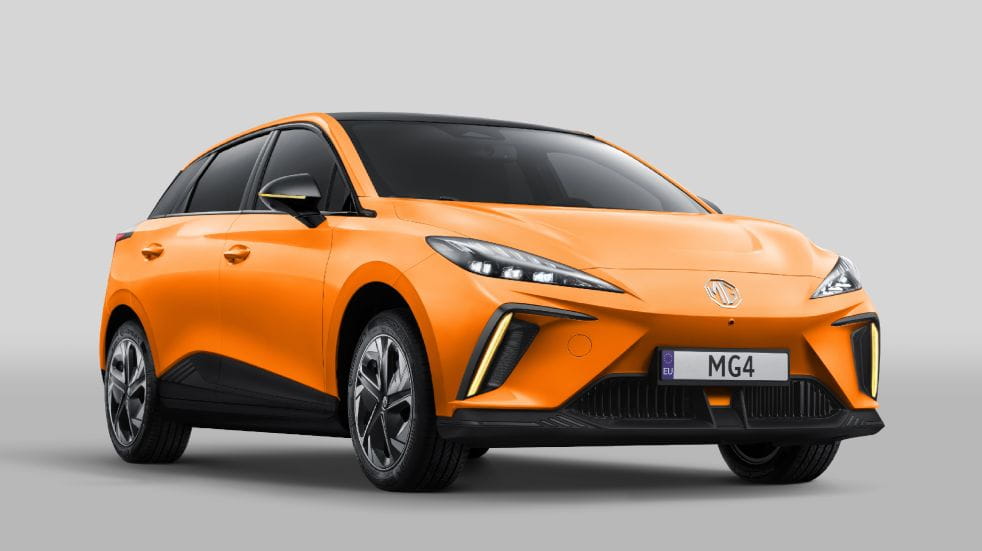 The MG 4 EV is another small electric car that's recently come out of China with impressively competitive pricing. With a starting price of around £26,000, the MG 4 EV provides an affordable entry point into the electric vehicle market, and its range of approximately 200 miles on a single charge, makes it a suitable choice for most daily commutes and longer sojourns. The MG 4 EV also comes with advanced safety features such as lane departure warning and automatic emergency braking as standard. The car's compact size makes it ideal for navigating urban areas and tight parking spots. Overall, the MG 4 EV is a great choice for those looking for an affordable, reliable, and practical electric car for their daily needs.
Boundless Approved Partner Griffin offers exclusive savings of up to £16,000* on brand new cars from a variety of carmakers including MG, Ford, VW, Renault, Honda, Mazda, Volvo, Seat, and Nissan. For more information about Griffin and our latest new car offers visit boundless.co.uk/griffin
---
Vauxhall Corsa-e
£31,800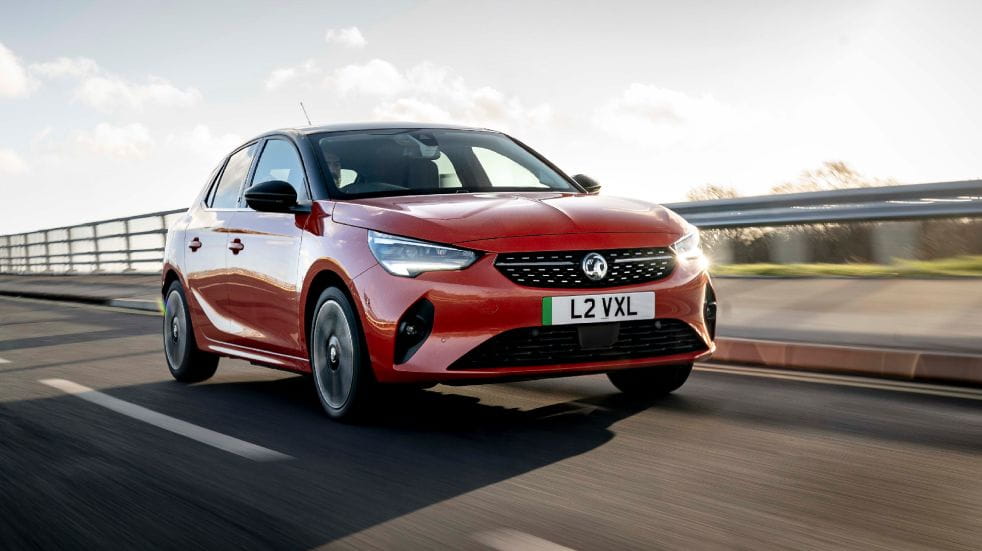 Another popular choice for those looking for an affordable and practical car the Vauxhall Corsa-e is another option that doesn't necessarily look like an EV at first glance. It has a range of up to 209 miles on a single charge, making it suitable for both city driving and longer journeys. Built on the same platform as the e-208, the car also benefits from fast-charging, meaning it can be recharged to 80% in as little as 30 minutes. The Corsa-e also has impressive acceleration, with a 0-60mph time of just 7.6 seconds. Overall, the Vauxhall Corsa-e is a sensible choice for a small electric car, offering a balance of performance, range, and affordability (though given it's slightly undercut on price and outdone in terms of features by the Peugeot we'd plump for that option given the choice).
---
Renault Zoe
From £29,995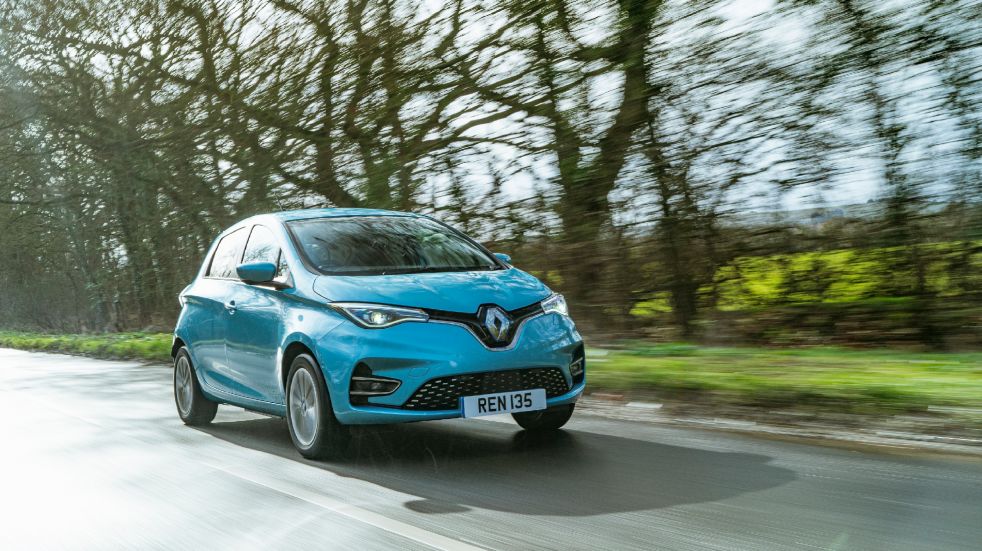 The Renault Zoe arrived on UK roads in 2012 and in the decade since then it's been refined into a very desirable small electric car. The latest model, available in 2023, has an impressive range of up to 239 miles on a single charge. The Zoe also comes equipped with a range of features, including a digital dashboard, automatic climate control, and a multimedia touchscreen display. It's also priced competitively compared to other electric cars in its class, starting at just under £30,000. Overall, the Renault Zoe is a great choice for anyone looking for a reliable and efficient electric car that delivers on range and features.
---
Nissan Leaf
From £28,995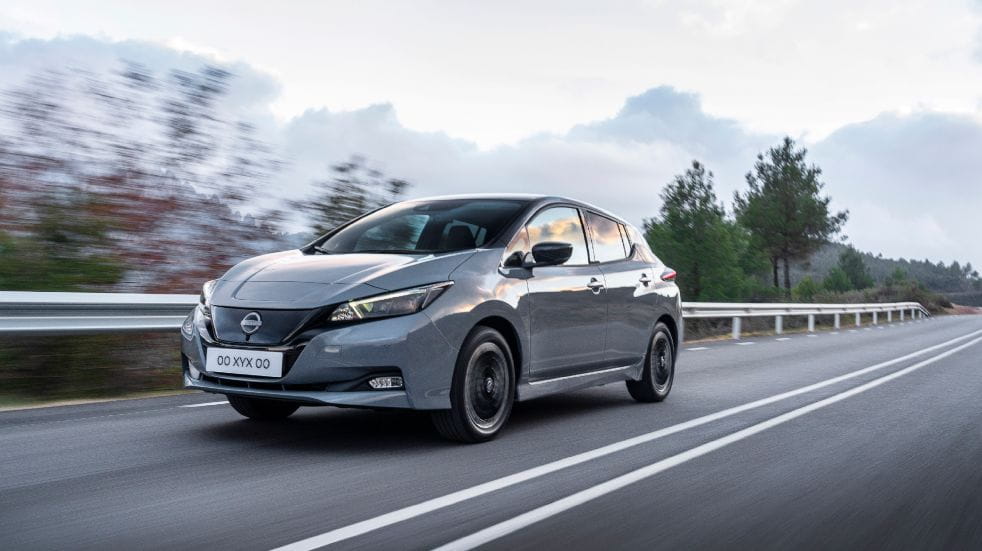 Another comparative veteran on the all-electric vehicle market, the Nissan Leaf has been quietly gliding along Britain's roads since 2010. The Leaf comes equipped with a range of features, including regenerative braking, automatic climate control, and a touchscreen infotainment system but unfortunately its range (150 miles) now lags behind a number of rivals in this class. In terms of pricing, the 2023 Leaf starts at around £28,995, which is in line with other small electric cars on the market but if you're looking for more bang for your buck, the Peugeot or Vauxhall featured above could be a better choice. Overall, the Nissan Leaf is a great all-rounder with 13 years of development under its belt meaning reliability is proven; making it a great option for those who prioritise practicality and value for money over exciting design and long-range capabilities.
---
Do more with Boundless
Save on a new car with Griffin
Boundless Approved Partner Griffin offers exclusive savings of up to £16,000* on brand new cars from a variety of carmakers including Ford, VW, Renault, Honda, Mazda, Volvo, Seat, Nissan, and more.
Get free entry to top attractions, discounts on restaurants and savings on high-street brands. Plus, dozens of other deals on holidays, experiences and more! To find out more, visit www.boundless.co.uk
*Savings based on A6 Avant S-Line 50 TFSIe Quattro S tronic UK Recommended List price of £61,040, Griffin Price £44,995.