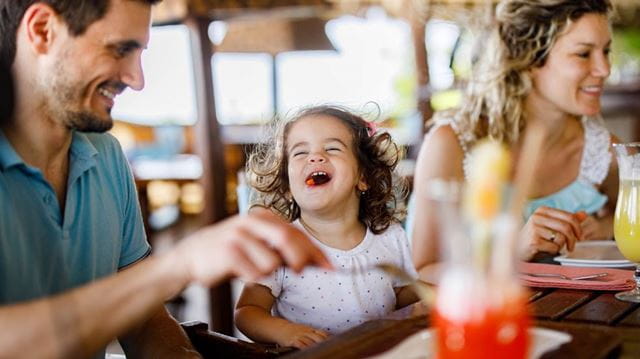 If you're looking for deals on meals, then you've come to the right place. Become a Boundless member and you'll get free access to tastecard, which will enable you to enjoy great discounts at thousands of eateries across the UK.
If you're looking for deals on meals, then you've come to the right place. Become a Boundless member and you'll get free access to tastecard, which will enable you to enjoy great discounts at thousands of eateries across the UK.

Whether you prefer to dine at family-friendly restaurants or fast-food chains, or you're always on the lookout for the perfect date-night restaurant, tastecard will help you to save money. You can get 2-for-1 dining or 25% off your bill at many of the UK's most popular chain restaurants – including ASK Italian, Café Rouge and Giraffe – as well as at thousands of independent restaurants. And if you feel like ordering a takeaway pizza for delivery or collection, you can bag an amazing 50% discount at Domino's, Pizza Hut Delivery or Papa John's.

But where can you benefit from these great dining offers? To help you plan your next meal out or takeaway – and to help you save money – we've rounded up our pick of the best restaurants on tastecard. To find out how to join Boundless and get your free tastecard subscription, click here.
---
What kind of restaurants are on tastecard?
Family-friendly big-name chains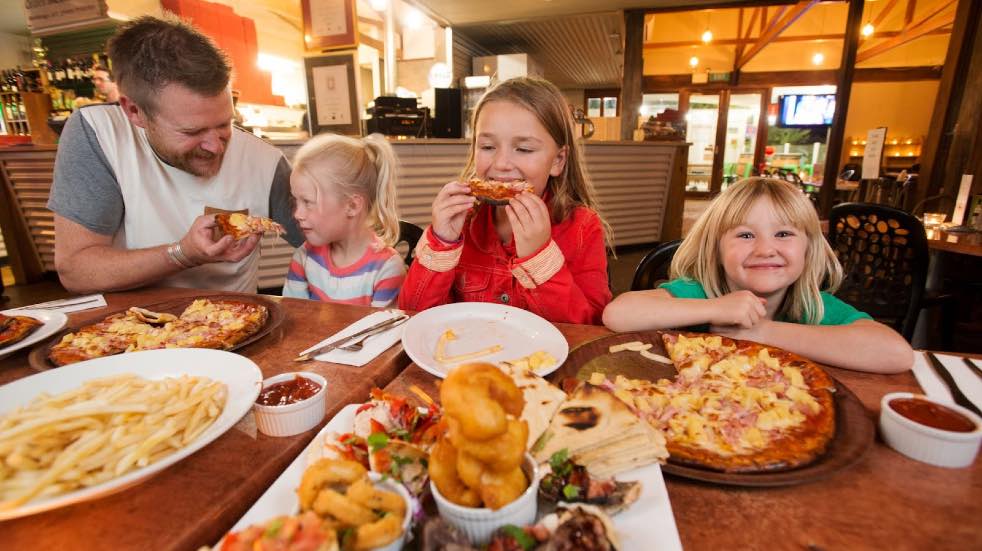 If you love dining at family-friendly restaurants, then you're spoilt for choice. Here are just some of the places where you can save money with tastecard.

ASK Italian
From tagliatelle to tiramisu, you can enjoy your favourite Italian staples for less, with this restaurant chain offering two meals for the price of one with tastecard (Sundays to Thursdays only).

Bella Italia
Another popular chain, Bella Italia is also offering 2-for-1 meals through tastecard, meaning you can enjoy tasty pizza, pasta and other authentic dishes for less (Sundays to Thursdays only).
Giraffe
A true family favourite, Giraffe serves up a wide range of fun and flavoursome dishes, from all-day breakfasts to indulgent sundaes. With tastecard, you'll get 25% off your food and drinks bill (Sundays to Thursdays only).

Pizza Hut
Whether you're mad about margherita or potty about pepperoni, you can get your pizza feast at a bargain price. With a tastecard membership, Pizza Hut will give you 25% off your food and drinks bill (Sundays to Thursdays only).
---
Great places for a lunch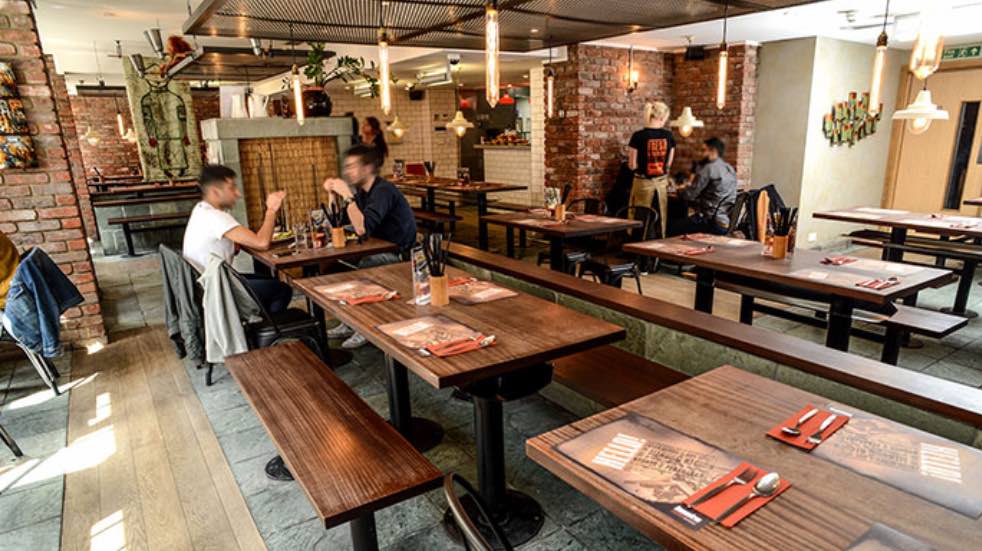 Whether you need a break from shopping or you just fancy treating yourself, you'll find some fabulous places to enjoy a discounted lunch on tastecard. Here are just a couple of the many options…
Carluccio's
Enjoy the taste of rustic Italy at one of the UK's most popular restaurant chains, founded by the "godfather of Italian gastronomy" Antonio Carluccio. Showing your tastecard at Carluccio's will get you a 25% discount on your bill (Sundays to Thursdays only).

Gourmet Burger Kitchen
There are burgers – and then there are gourmet burgers. And if you've ever dined at GBK, you'll know they serve up the juiciest, hand-selected, 100% British burgers in town. Treat yourself and enjoy a sizzling 25% off your total bill (Sundays to Thursdays only).
---
Brilliant date-night restaurants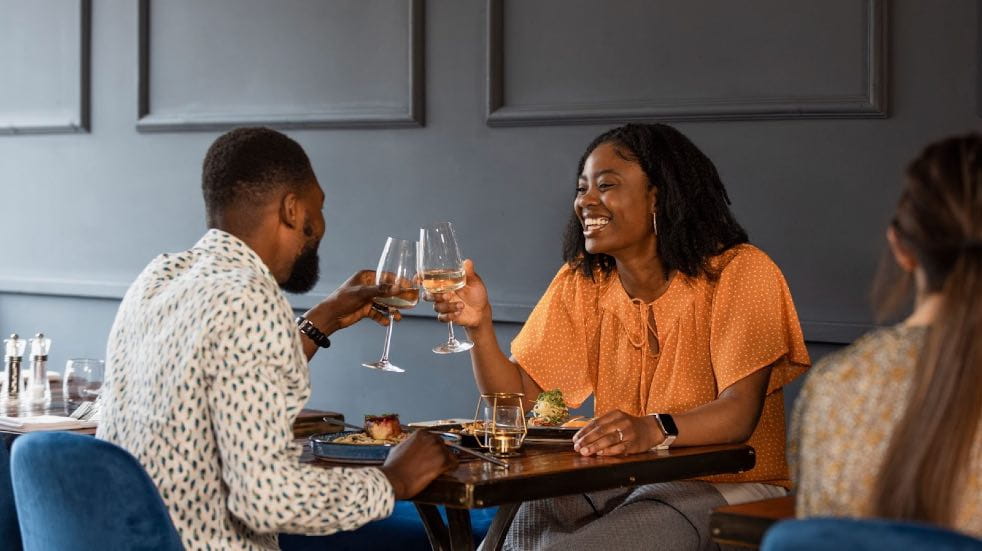 Just the two of you? With tastecard you can save on popular diners and world food restaurants, so whether you want a romantic dinner or you prefer a lively venue, you have plenty of options. Here are just a couple…

Banana Tree
Serving up Asian street food and exotic cocktails in bustling spaces that conjure up the streets of Hanoi and Bangkok, Banana Tree is a feast for all the senses. Enjoy 25% off your total bill (Sundays to Thursdays only).
Manhattan
Offering 2 for 1 meals from Sundays to Fridays, Manhatta is an excellent choice for couples seeking a romantic dinner on a tight budget. From Empire State Chicken to Beef Barbacoa Buns, there's a wide range of global flavours to choose from.
---
Independent restaurants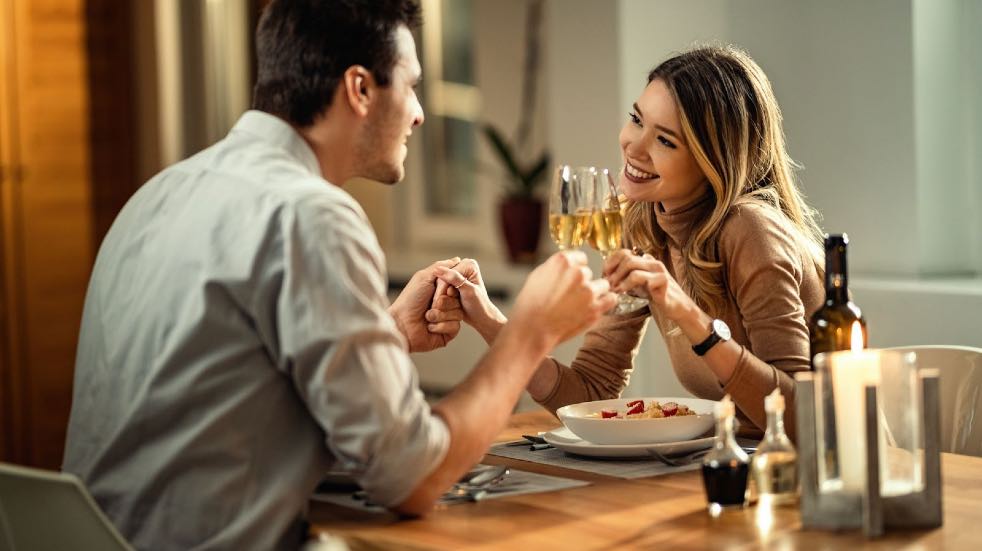 tastecard is partnered with thousands of independent restaurants nationwide, meaning you'll be able to find some great deals right on your doorstep. We couldn't possibly list all of them here, but you'll find all the participating eateries on the tastecard website or app. With everything from Indian restaurants to ice cream parlours, burger bars to brewhouses, there's something to suit every taste and occasion.
---
Can you use tastecard seven days a week?
Yes, you can use tastecard throughout the week. However, please note that individual restaurants have their own restrictions – for example, some may only offer discounts from Sundays to Thursdays. So, you're advised to check when booking.
---
Does tastecard work for drinks?
Many restaurants will enable you to get money off your entire bill, meaning you'll save on both food and drinks, while others will offer 2-for-1 deals on food only – again, we recommend checking what the tastecard discount is when booking. Your Boundless tastecard membership will also give you access to Coffee Club, where you can enjoy discounted drinks at thousands of coffee houses across the UK.
---
What does tastecard include?
As well as giving you access to year-round discounts at a huge range of restaurants, your free tastecard membership will enable you to save money on barista-made drinks through Coffee Club at chains such as Caffè Nero and Black Sheep Coffee, and at thousands of independent coffee shops nationwide. You can also get deals on tickets, snacks and drinks at some of the UK's biggest cinema chains. As a Boundless member, you receive a tastecard subscription for free as part of your membership benefits – quite a perk when you consider that the average saving with tastecard and Coffee Club is £983.75 a year.*

It's just one of the many benefits of Boundless membership, which has partnered with more than 180 well-known brands to bring you exclusive savings on their products. Scroll to the end for more details on these benefits.
---
How do I view my tastecard?
Getting started with tastecard is easy! To find out how to access your free subscription, and view your tastecard via the tastecard app, visit the dedicated Boundless tastecard page.
---
What else does Boundless membership include?
Boundless members get free admission to the Royal Botanic Gardens at Kew and Wakehurst and all Wildfowl & Wetland Trust sites, plus free membership to Kids Pass, tastecard and Coffee Club. They also receive free entry to top attractions, discounts on restaurants and savings on high-street brands plus dozens of other deals on holidays, experiences and more!

If you're working or retired from the public sector or civil service and not yet a member, discover more about Boundless membership here.

*Saving based on an average tastecard and Coffee Club member usage between 01/01/2022 and 31/08/2023. Average £23 saving per dine-out usage. Average £24 saving per pizza delivery. Average £1.15 saving per coffee.