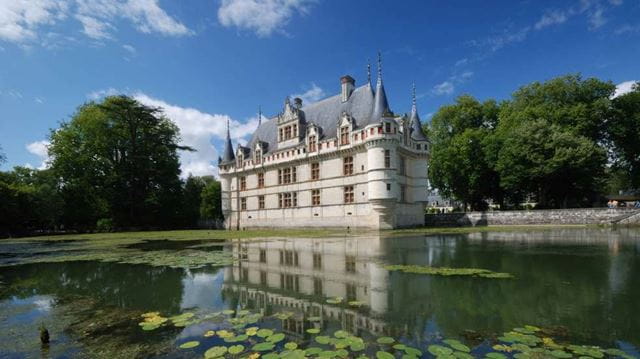 Autumn is the most magical time in north-western France's Loire Valley. Birch and beech trees turn caramel, crimson or orange; bountiful grapes are giddily harvested as famous wines start to take shape; foodie markets reach their apogee; and wispy morning mists snag on the turrets of Disneyesque châteaux.
Explore it with the Brittany Ferries bespoke four-night, half board driving tour – you can make some great savings when you book a package holiday through Brittany Ferries, rather than booking travel and accommodation separately. Plus, Boundless members save an extra 7%.
Chateau of the Loire four-night self-drive tour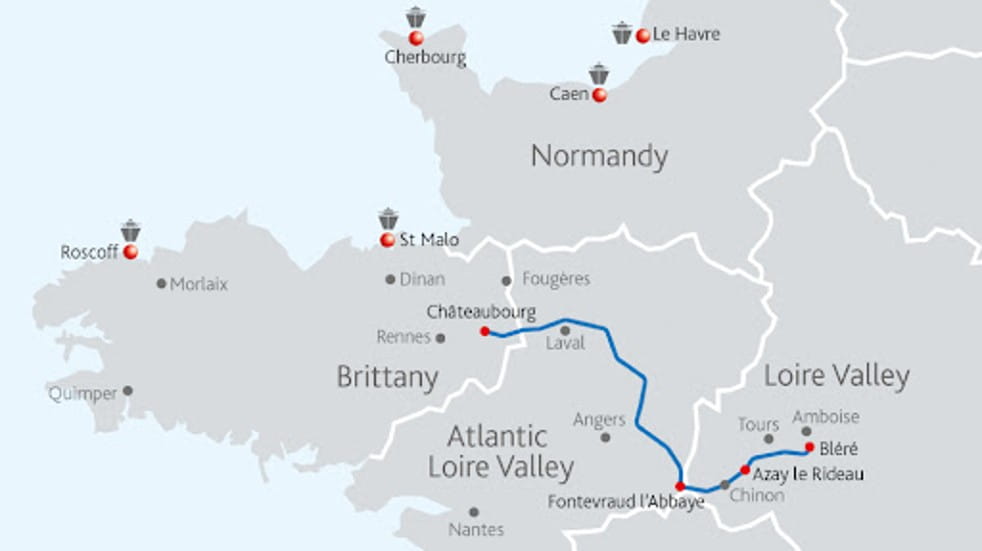 The ideal way to experience it all? That'll be Brittany Ferries' four-night 'Châteaux of the Loire' car tour, carefully devised so that you can see all the area's highlights in a pleasurable, unhurried fashion, before adding on a bit of Brittany for good measure.

Pretty countryside and tranquil villages await, along with superb wines, regional cuisine and heaps of history. En route, the charming small hotels in which you'll stay range from a 16th-century hostelry to a converted watermill.
First stop: Blere, and a river-spanning chateau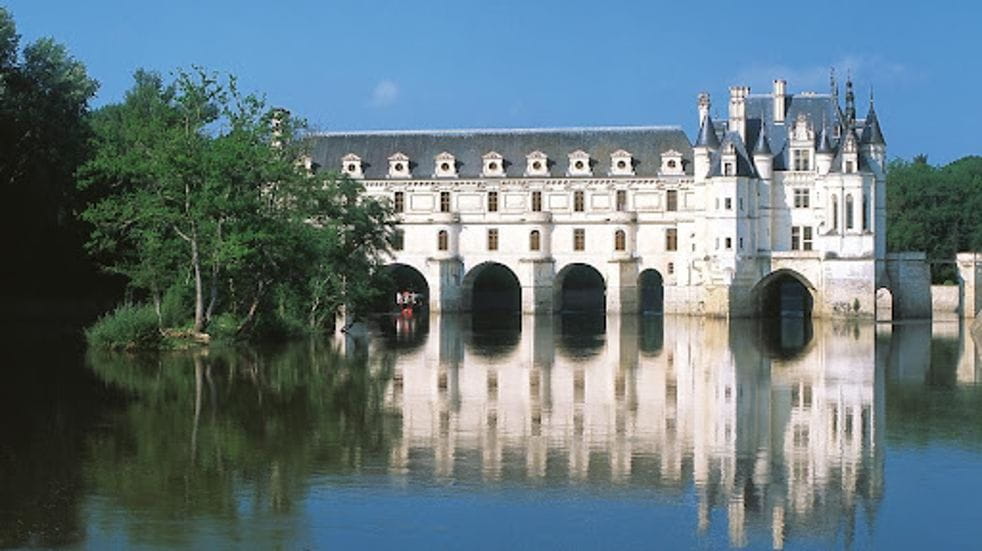 Château de Chenonceau on the river Cher
After a relaxing ferry crossing from Plymouth, Poole or Portsmouth, first comes a night in the charming town of Bléré. From here, it's easy to visit Clos Lucé, Leonardo da Vinci's old home near Amboise, or to visit another chateau at Chenonceaux; memorably spanning the Cher river, this is understandably one of the region's poster boys. Nearby Loches, with its lofty rampart walls and preserved Renaissance architecture, ought also to tempt.

From Bléré, an easy 29-mile drive will take you onto the enchanting Azay-le-Rideau, and leave plenty of time to explore nearby Chateau de Villandry. Quite simply one of Europe's most glorious castles, the fortress and its moat is flanked by vast fairytale gardens, exquisitely manicured across terraced tiers. Look out for a chequerboard-style kitchen garden, the serene water garden, and an ornamental garden whose box hedges form hearts and butterflies. Autumn sees colourful, plump pumpkins growing on vines.

Don't forget Azay-le-Rideau, though: the 11th-century village has its own, cuter château whose pointy towers line an island of the Indre river and which houses a portrait gallery containing paintings of 16th-century royalty. Then there's Langeais, whose own unusually central fort is accessed via a working drawbridge, and Chinon, a cobbled town known for its fine red wines. Also close is the lovely old cathedral city of Tours where, reputedly, the country's most perfect French is spoken. C'est vrai? There's only one way to find out.
Fontevraud l'Abbaye: heritage and charm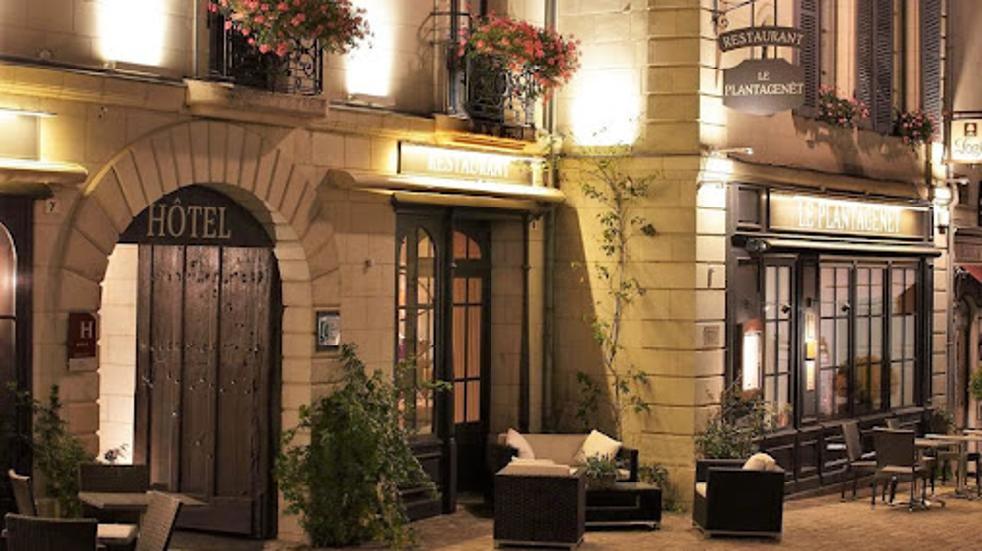 Hostellerie La Croix Blanche: your stopover in Fontevraud l'Abbaye
Your prochain arrêt (next stop) is Fontevraud l'Abbaye, whose namesake, 900-year-old monastery — more recently a prison, and nowadays a cultural centre — appears on UNESCO's World Heritage list. Three former French monarchs lie at rest in this colossal building, which is approximately 100 metres from your hotel. After journeying two miles further afield, you'll soon understand why Montsoreau is part of the 'Plus Beaux Villages de France' (Most Beautiful Villages in France) list, aided by leafy streets and a striking gothic castle guarding the confluence of two rivers.

Try also to spend some time in Saumur. This town is home to a cavalry training corps whose beautifully turned-out black horses are often visible here. If not, content yourself by admiring a mix of white-stone mansions and wonky buildings from the Middle Ages. Definitely visible will be another elegantly turreted château (open to visitors) looming atop the historic old town, inside which classic cellars let visitors taste the local, delicious sparkling plonk.
On to Châteaubourg and the delights of Brittany
Château de Fougères, Brittany – one of Europe's biggest medieval castles
On the longer drive north to your final stop, Châteaubourg, it's well worth detouring to Angers for its wonderful architecture. This includes, of course, a château, and no ordinary one at that: Château d'Angers houses the Apocalypse Tapestry, a six-part, 100-yard-long artwork which, woven between 1377 and 1382, portrays events from the New Testament's prophetic Book of Revelation.

Châteaubourg makes a perfect base as you explore Brittany. One easy option is the university city of Rennes, renowned for its half-timbered houses and daily food markets, headlined by the second-largest in France: Saturday's legendary Marché des Lices. Or how about one last castle before you head home? The Château de Fougères, not far northeast, has 13 towers and ranks among Europe's biggest medieval castles.

To help you best sample the Loire's wonderful autumnal fare, the tour is offered on a half-board basis, with breakfast and a set-menu dinner included each day. With prices beginning at just £498 per person*, it also represents terrific value — which means you should be able to return home with a bottle of Loire wine or ten
Save more with Boundless
Boundless members get dozens of deals on holidays and travel – including a 7% saving on Brittany Ferries Holidays, and a 5% discount on Brittany Ferries crossings to France and Spain – find out more here. Members also get free entry to top attractions, discounts on restaurants and savings on high-street brands and more! If you're working or retired from the public sector or civil service and not yet a member, discover more about Boundless membership here.

*This price applies to new bookings only. Terms and conditions apply – see website for details. Price shown is based on a party of two adults and a standard size car sailing on 2 October 2023 Portsmouth to Caen at 08:15 hrs and returning on 6 October 2023 Caen to Portsmouth at 16:30 hrs. Offer is subject to availability.