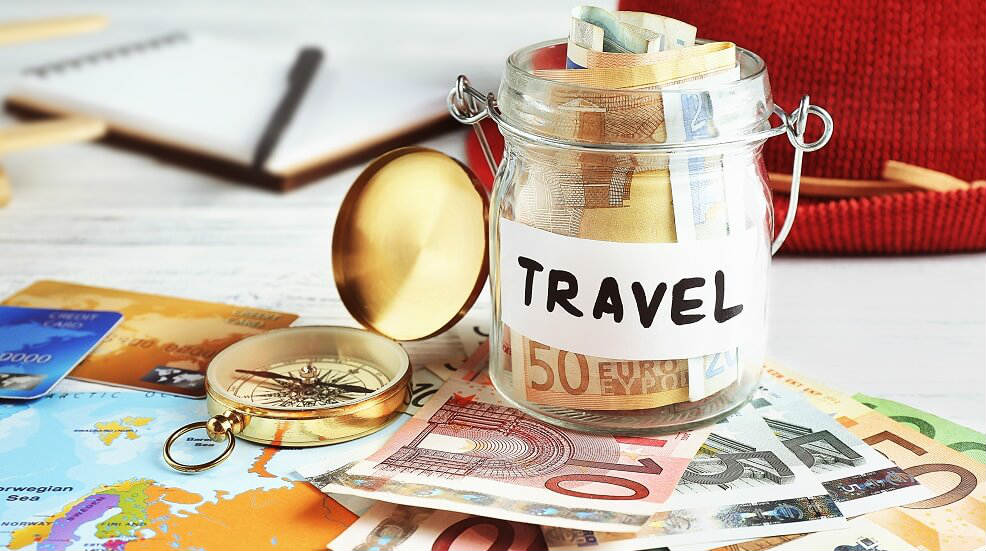 ICE is currently not trading until further notice. Sorry for any inconvenience caused.
Your International Currency Exchange Benefits
Take the worry out of arranging your travel money with ICE – International Currency Exchange. ICE offers great rates on foreign currency.
As a Boundless member, you're entitled to exclusive currency exchange deals with ICE. Find out more below.
Travel Money
Next day delivery when you order before 3pm.
Some of the best currency exchange deals available.
No commission.
Price-match guarantee.
Boundless exclusive – improved rates on orders over £1000 over the phone.
Boundless exclusive – 40-day same rate buy-back guarantee.
Boundless exclusive – free next-day delivery when you spend over £600.
Please log in to redeem this offer. Not a member of Boundless yet? Join Boundless for only £28 a year to claim this offer and lot's more like it across familiar lifestyle, travel, finance and motoring brands!
Q
How do I know my payment details are secure?
A
ICE operates a totally secure ordering system, so your personal information is fully protected. ICE's secure server software encrypts all your personal information including debit card numbers, name and address.
Q
I haven't received my email confirmation, what should I do?
A
This should never happen, as this is a totally automated service. In the unlikely event that you do not receive a confirmation by email, this may be an indication that your order has not been received or processed, and ICE strongly advises that you email their dedicated Customer Service team at icedirect.callcentre@icecurrency.com. They aim to respond within one hour during their business hours of Monday to Friday, 9am-5pm and Saturday 10.00am - 1.00pm.
Q
How will my order be delivered?
A
All money orders are despatched using Royal Mail Special Delivery, with delivery expected before 1:00pm the next working day, providing orders are placed prior to 3pm. A signature will be required on delivery of all orders. Customers must refuse to accept any packages which appear to have been tampered with or damaged during transit by Royal Mail. Should you sign for a package which has been damaged or tampered with, we will not accept any responsibility for any financial loss. Cards will be delivered within 7 days.
Q
What is your Price Match Guarantee?
A
If you find a better deal on another UK website, we'll beat it when you order over £1000. Just give us a ring on 0330 123 1432 and we promise to offer you a better price. Our opening hours are 9am to 5.30pm, Monday to Friday, and 10am to 1pm on a Saturday. We are closed Sunday and Bank Holidays. For more details about Price Match Guarantee, please read our Terms & Conditions.
Q
What happens if no-one is at home to sign for my order?
A
All Special Delivery orders need to be signed for in person, therefore it is essential that either yourself or someone you trust is at the delivery address. Should no-one be available to sign for the order, notification will be left advising you that the package has been taken back to your nearest Post Office/Sorting Office, which you can then collect at your convenience.
Q
What happens if my order doesn't arrive?
A
In the unlikely event that your order does not arrive within the specified time frames, please do not hesitate to call ICE Customer Service Centre, on 0330 123 1432, who will investigate as a matter of urgency.
Q
What can I do if I am not happy with ICE's service?
A
ICE strives to offer a premier service and they hope that you never have reason to be unhappy. However, they do welcome all feedback as it enables them to constantly improve their service. Contact them at icedirect.callcentre@icecurrency.com with any feedback, no matter how small. Please visit iceplc.com/website/faqs for their full, comprehensive FAQs.
Call 03301 231434 quoting your Boundless membership number.
Lines are open 9am-5.30pm Mon-Fri and 10am-1pm Sat.
Telephone calls are charged at your local rate and may be monitored and/or recorded for training purposes.