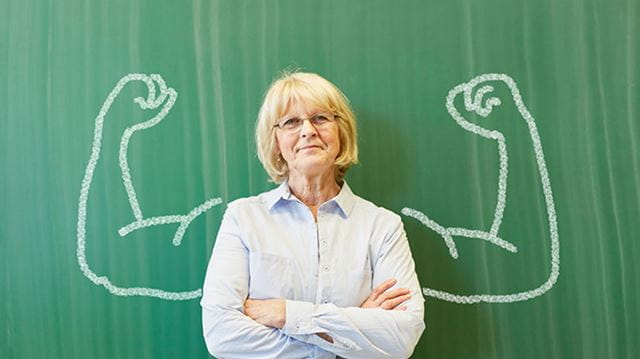 While our NHS workers are deservedly getting a lot of attention at the moment, less has been said about the amazing efforts of teachers who are keeping spirits up, teaching online and more. Here, we shine a light on some of them.
Across the UK, there have been numerous examples of people rising to the challenges brought about by the coronavirus outbreak. From NHS workers caring for the sick, to supermarket staff keeping us fed, this crisis has shown us who the true superheroes are. However, one group that has slipped under the radar somewhat is the nation's teachers.
As if their job wasn't difficult enough, those who work in education are now having to adapt to the strange way of life brought on by the lockdown. However, we are seeing many examples of teachers who are thriving in their new roles.
From teacher to lockdown internet sensation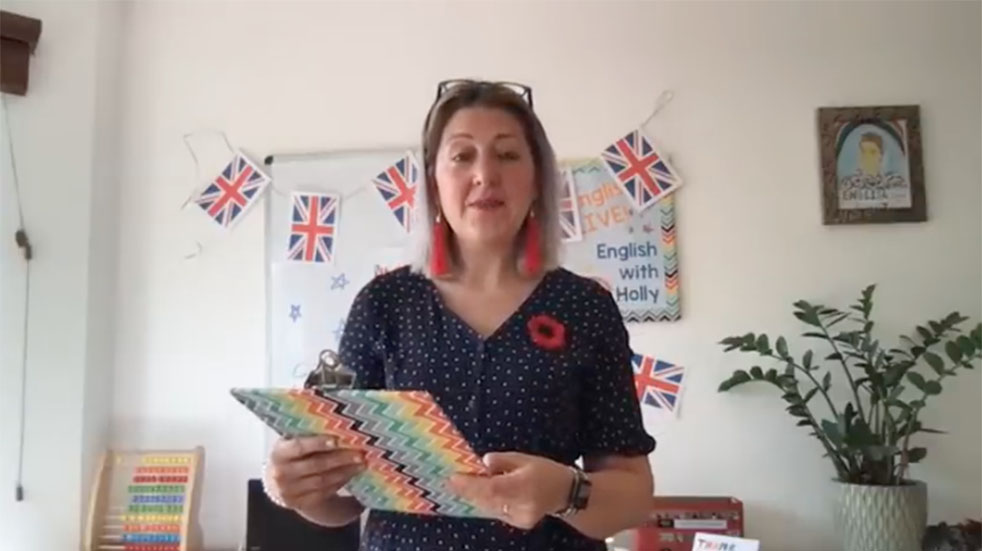 Holly has been helping to educate the nation's children through fun online lessons (Credit: Holly King-Mand)
Since the lockdown began, Holly King-Mand, an English teacher from Bedfordshire, has become a minor celebrity among children and their parents around the world. And it's helped her to stay motivated and positive in these challenging circumstances.
When, at the beginning of lockdown, Holly launched her Facebook account English With Holly to support parents home-schooling their children, it had 74 followers. There are now 44,000 people following her lessons across three social media platforms.
"Without teaching, I'd be finding [lockdown] a lot more stressful," Holly told the BBC. "I just have a rainbow of emotions all the time; I'm excited, overwhelmed and energised.
"This gets me up in the morning, and the teaching, the planning and messages from all over the world have been a massive lift to me and my family. There's a good chance that I'd still be in my pyjamas if I didn't have to teach live to thousands of children."
One grateful parent wrote on Holly's Facebook page: "This has been fantastic. This has really helped fill the gap left by no school and no teachers. Thank you so, so much for being so amazing!"
English With Holly, which sees her host a free 30-minute lesson every weekday, has even been recommended by CBBC's Newsround.
Teachers keep NHS staff safe while raising kids' spirits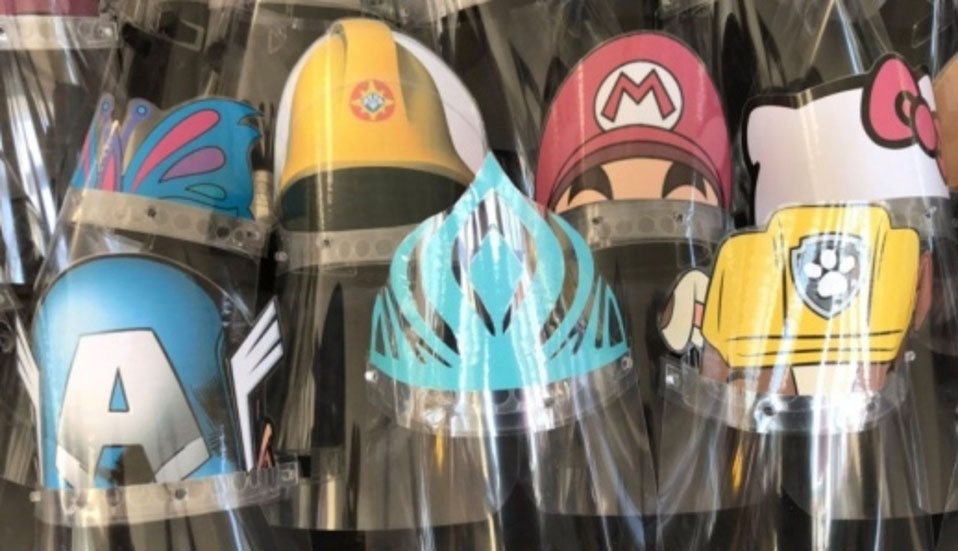 These special masks were designed to ease children's fears (Credit: Caroline Lloyd)
There is a small army of teachers across the country who are using their skills to make face shields for hospital staff. What with the well-publicised shortage in personal protective equipment (PPE), this valuable contribution is helping to keep workers safe.
One group of teachers in Norfolk has gone a step further and created visors featuring favourite TV and film characters for staff working at local children's hospitals, to try to make social distancing a bit less scary for the young patients.
Having accumulated more than £2,000 through their own fundraising efforts, design and technology tutors Sarah Wollerton, Caroline Lloyd and Melissa Brown have been able to deliver more than 1,500 of the child-friendly visors to healthcare facilities in the region.
"This is what design and technology is all about," Caroline told the Eastern Daily Press. "Designing for clients to solve real-world problems."
Delivering free school meals to children who need it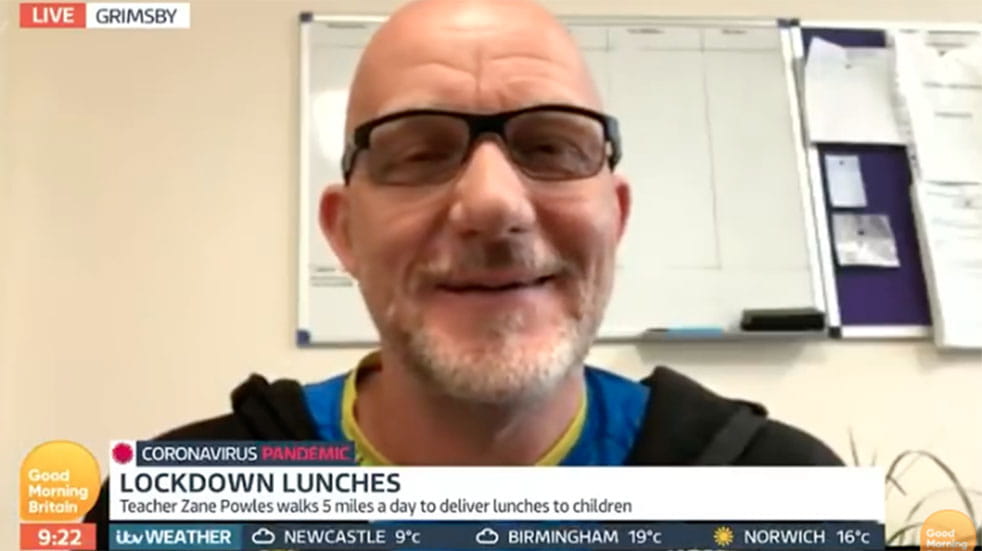 Former soldier Zane Powles is helping to feed school kids in his local area (Credit: ITV)
Kim Leach, executive head at Western Primary School in Grimsby, jumps in her car every day to deliver free lunches to some of the school's more disadvantaged pupils. "I suspect there will be a fair few of our families that have little food," she told Sky News.
Meanwhile, Zane Powles – assistant head at the same school – walks five miles each day to deliver 78 lunches to children who live more locally. Former soldier Zane also uses his round to check on the welfare of some of the children and have a chat with their parents – after he has dropped the food off and retreated to a safe distance.
But he doesn't think of himself as a hero. "My job is the welfare of children and educating them," he explained. "In these times, I'm just doing it in a different way."
We'd love to hear your story
Have you heard about a teacher or other key worker who's gone above and beyond? Let us know on Facebook or Twitter.