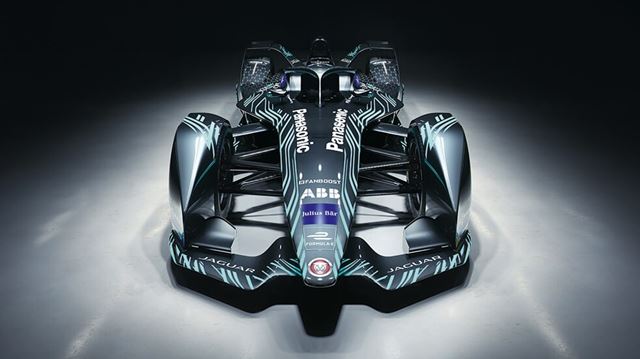 As Formula E enters its fifth season, refreshed and recharged, meet the new faces, new races, new cars, and a queue of big brands wanting a piece of the action.
Four years and 45 races have passed since Formula E's all-electric racing cars began squealing around city streets like giant cyber mice, shocking the motorsport establishment with their high-voltage version of the future.
Some said it would never last, predicting that racing wouldn't be the same without the familiar sounds and smells of burning fuel. Others were optimistic, believing it to be much more relevant in an increasingly electrified motoring world. This December the new electric racing season kicks off in Saudi Arabia, and our experts discuss what's in store…
How are the new Formula E cars different?
The biggest shake-up for Season 5 is the introduction of the all-new, radically different 'Gen2' cars, which replace the Gen1 machines used by all Formula E teams since the very first race back in 2014. With more powerful batteries storing nearly double the energy of the previous ones, and therefore providing twice the range, drivers will no longer have to stop mid-race to swap cars, as they have done for the last four seasons.
Maximum power is up from 200kW (268hp) to 250kW (335hp), and top speed increases from 140mph to 174mph. That's a significant difference on any circuit; on the narrow city streets visited by Formula E, it's going to feel like going from a fast blast to warp speed.
---
Read more of our motoring experts' opinions:
---
Visually, the new cars look less like junior F1 cars and more like the sort of thing Batman would use for rapid crime-fighting. The front wheels are now partly enclosed by sweeping bodywork, there's a new 'halo' head protection device over the cockpit, and the rear spoiler forms a dramatic X-wing across the back of the car.
As before, all teams will use a common chassis, supplied by Spark Racing Technology. The battery is also a common component, although this time it comes from McLaren Applied Technologies instead of the previous Williams Engineering unit.
Sharing these major building blocks helps to keep costs down (Formula 1 teams, by comparison, spend many millions developing their own chassis and engines before they even start on the other parts) and equalise performance for close, combative racing. It's still up to the teams to sort their own motors, inverters, cooling systems, suspension set-ups and gearboxes – in other words, the bits that translate into road-going electric cars, which is why manufacturers see Formula E as a useful laboratory for future products.
"Performance-wise, the new car has taken a big step forward," says James Barclay, Team Director at Panasonic Jaguar Racing. "Mechanical grip is up, so cornering speed is higher. With more power, you're going to see the drivers even more on edge because they're going quicker, on tight, challenging circuits. I think it's going to make for fantastic racing."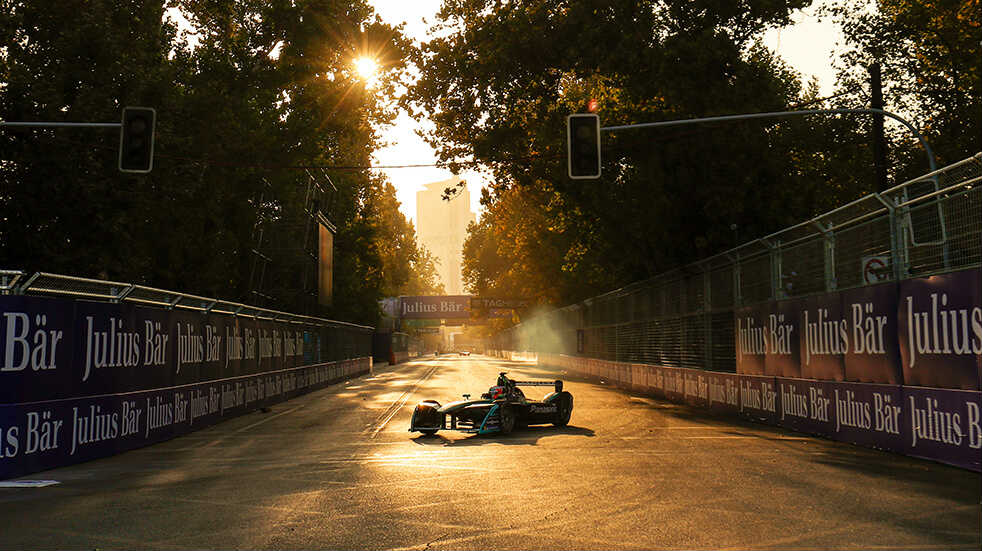 Nelson Piquet Jr races his Jaguar I-Type II on the streets of Santiago in round 4 of the 2017/2018 FIA Formula E.
Who are the new Formula E drivers?
Formula E isn't without its famous faces, but next season the driver roster gains another star with the arrival of F1 veteran and 11-time grand prix winner Felipe Massa, who joins the Venturi team (part-owned by Leonardo DiCaprio and managed by former racing driver Susie Wolff, whose husband Toto runs the Mercedes-Benz F1 team).
Massa will be joining other former F1 drivers including Sébastien Buemi, Lucas di Grassi, Jean Eric Vergne and Nelson Piquet Jr, who spoke to Boundless ahead of the new season. What does he make of the changes? "I think you'll have to make fewer mistakes without having two cars anymore," he says. "In practice you'll have to be careful, and in the race at the beginning, if you hit something or break your nosecone, you can't just keep going and change cars. You're going to have to stop and lose a lot of track time. On top of that, the tyres are more grippy and the cars are faster…"
Which new teams are competing in Formula E?
As Formula E grows, more mainstream car makers are lining up to join. The list already includes Jaguar, Audi and Citroen's DS Automobiles. In Season 5 they'll be joined by Nissan – replacing partner brand Renault – and BMW, partnering with Andretti Autosport. That brings the total to 11 teams and 22 cars. In Season 6 it'll be even busier, when Porsche and Mercedes-Benz join the ranks – the former having abandoned its flagship Le Mans LMP1 team in favour of all-electric racing.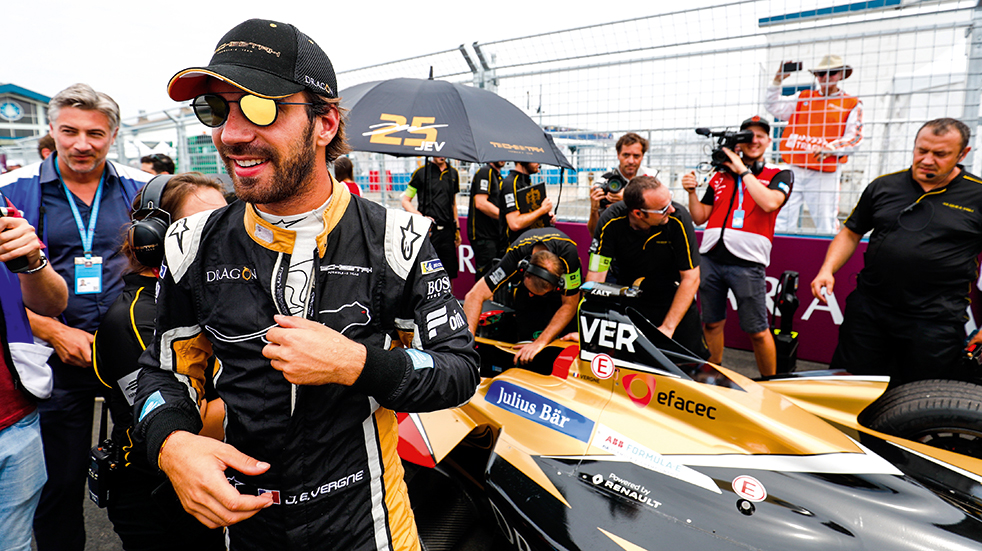 Will last season's champion, Techeetah's Jean-Eric Vergne, reign supreme again?
New Formula E races for 2018/19
New venues for Season 5 include Saudi Arabia, while the Chinese round moves to the city of Sanya. This year also includes the biannual Monaco e-prix, using the full grand prix circuit rather than the previous, abbreviated loop.
What are the new rules in Formula E?
Now that drivers don't have to swap cars halfway through each e-prix, which led to frenetic pit stops and the shuffling of race places, Formula E organisers have come up with another way to mix things up and keep teams on their toes.
From Season 5 onwards, drivers will be required to use two different power modes during each race: a standard 200kW mode, and a high-power 225kW mode, which will be activated when they drive through a special zone and last for a set amount of time before the car returns to its normal setting. The number of activations allowed, and their duration, will be determined on a race-by-race basis.
The zones will be marked out on the circuit for the drivers and trackside spectators, and for those watching on TV. A car's current power mode will be indicated using different coloured LEDs on the halo head protection device above the cockpit.
The idea is that different drivers will be on different power modes at different times, making it easier for some to overtake while others will have to work harder to stop faster cars from passing. As a result, teams will find it harder to plan race strategies, which in theory should help to avoid boring, tactical racing and maintain an element of unpredictability.
On top of this, races will continue to feature 'Fanboost', where you can vote online for your favourite driver. The three with the most votes are then given an extra 25kW for a five-second burst at some point during the race. The upshot of all this? Some drivers could be driving around with the basic 200kW, some could have 225kW in high-power mode, while those in high-power mode plus Fanboost could have 250kW to play with, if only for a short spell.
While motorsport purists may see this as a video game gimmick, much like getting a turbo boost in classic console racers like Mario Kart, others – and bear in mind that Formula E has a much younger audience than traditional motorsport – like it precisely for that reason.
Finally, and again as a result of the new battery capacity, races will no longer run for a pre-defined number of laps but will instead run for 45 minutes plus one lap to reach the chequered flag. Whether drivers have enough charge left for a last-lap dash is down to how well they've managed their battery reserves throughout the race.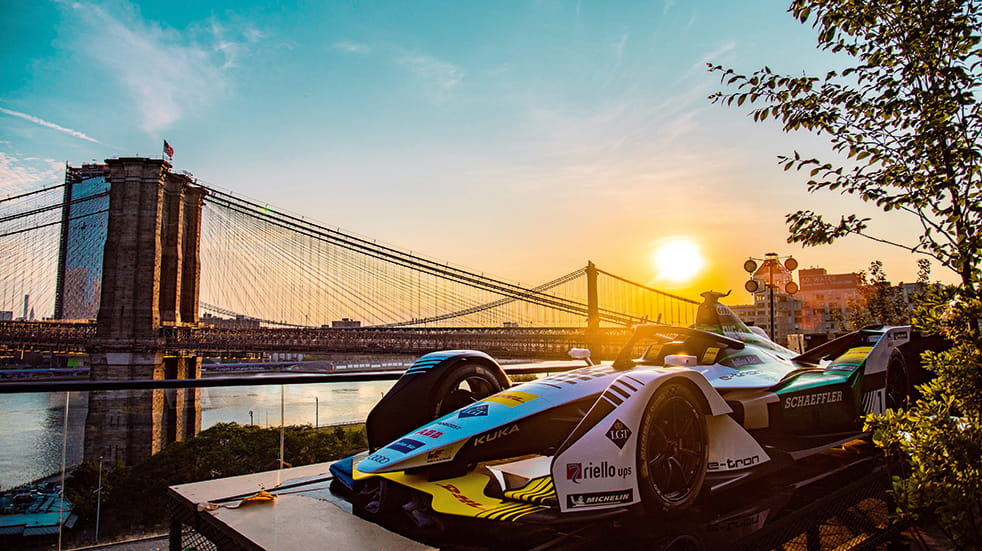 Each venue provides its own dramatic backdrops to the action, and none more so than New York.
When and where does the Formula E 2018/19 season start?
Formula E has one of the youngest and fastest growing online audiences of any sport – and who knows, with the new cars, famous faces and revamped races, it might just win over its electric sceptics. Still not sure? Just wait until they line up on the grid for the first race of the new season next month. It could be quite a show.
Season 5 kicks off on 15 December and will be screened on Eurosport and Freeview. Starting in Saudi Arabia and ending in New York, here's your guide to Formula E's 2018/19 season locations:
Formala E season 5: 7 months, 13 rounds
| | | |
| --- | --- | --- |
| Round 1 | 15 Dec 2018 | Ad Diriyah (near Riyadh) |
| Round 2 | 12 Jan 2019 | Marrakesh |
| Round 3 | 26 Jan 2019 | Santiago |
| Round 4 | 16 Feb 2019 | Mexico City |
| Round 5 | 10 March 2019 | Hong Kong |
| Round 6 | 23 March 2019 | Sanya (China) |
| Round 7 | 13 April 2019 | Rome |
| Round 8 | 27 April 2019 | Paris |
| Round 9 | 11 May 2019 | Monaco |
| Round 10 | 25 May 2019 | Berlin |
| Round 11 | 9 June 2019 | Zurich |
| Round 12 | 13 July 2019 | New York |
| Round 13 | 14 July 2019 | New York |
For the latest information and updates see fiaformulae.com.
The new Formula E eTROPHY
Another addition for Season 5 is new support races each e-Prix weekend, featuring racing versions of the all-electric Jaguar I-Pace SUV. The series, known as the eTROPHY, is the first international championship for production electric cars, and will take place at ten of Formula E's 13 rounds. Each race will include 20 I-Pace eTROPHY cars, all built by Jaguar Land Rover's Special Vehicle Operations but run by individual teams.
The very first team to sign up, Rahal Letterman Lanigan Racing (co-owned by IndyCar legend Bobby Rahal and talk show host David Letterman), announced its first driver back in July – British racer Katherine Legge. "I've wanted to drive for Bobby for the past ten years or more, so this for me is the realisation of a dream" she says. "Driving for a British brand like Jaguar on a global stage sounds like the best kind of challenge to me. I'm excited!"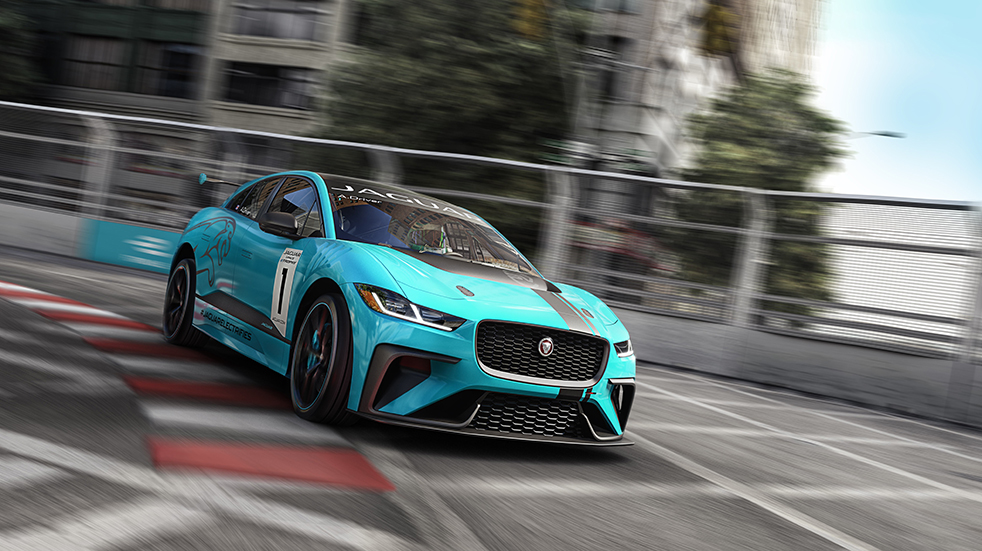 The all-electric Jaguar I-Pace SUV.
Save 20% on a once-in-a-lifetime driving experience
As a Boundless member you can save on Virgin Experience Days motoring experiences, including a ride in a Tesla supercar, a 4x4 off-road drive, rally driving, or laps of a racing circuit in a Ferrari, Lamborghini or Aston Martin.

With your discount you can discover the future of automotive engineering with a ride in the Tesla Model S 85 – an electric car that can do 0-60 in about four seconds – for only £32 with Virgin Experience Days.