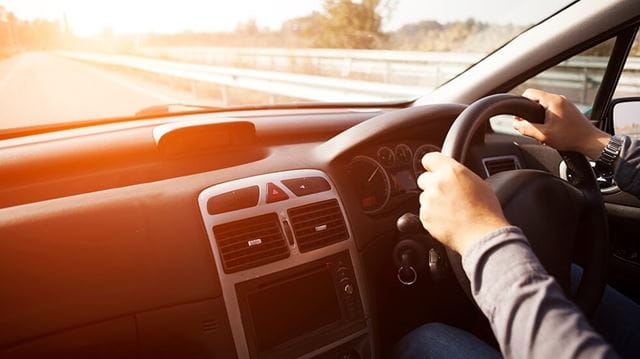 As students return to school and university, now's the perfect time to improve your driving and learn something new – and maybe even take an advanced test?
You can always continue to improve your driving or riding, and with over 200 local IAM Roadsmart groups around the UK you can learn new skills in great company.
All members of IAM have passed the Advanced Driving certificate, and you can then go on to the Masters test. It often takes over a year to reach Masters level, but there's no time limit.
BADAM is the Bath branch of IAM, with around 150 members. Whatever your age or experience, you'll find like-minded motorists among the group and experienced drivers to learn from.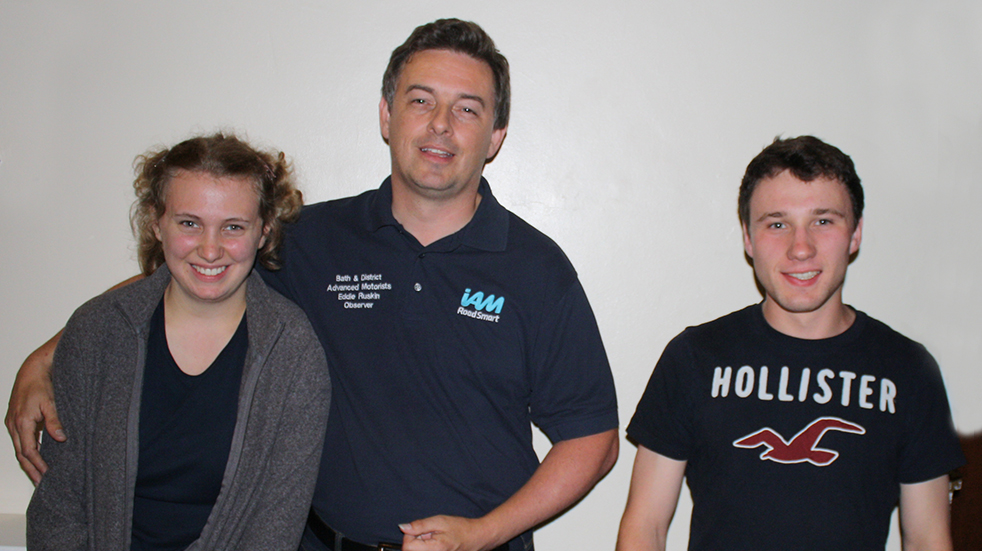 Eddie Ruskin with his daughter, and Ollie Tatar.
Ollie is just 20, and passed his Masters with Distinction in four months. "I found the IAM course really useful in improving my skill, especially as a young, inexperienced driver.
"I've been driving since I was 17, and am now nearly 21. It's important to develop your anticipation and plan for the on the road conditions – it's most rewarding when your predictions unfold, leaving you a clear path ahead; you can't crash into fresh air!"
Eddie is an IAM Advanced driver who lost the use of one arm after two strokes and a brain haemorrhage in 2014. He had both car and motorbike licences, built and raced kit cars, and has driven over 600 types of vehicles from a bubble car to an artic lorry. After the strokes he learnt to walk again, but was given only a 50:50 chance of returning to driving, but has achieved his Gold RoSPA Award and worked through the IAM Masters becoming the first one-handed driver to achieve a Distinction. He now works as a driving instructor for the disabled, as well as under-17 young drivers.
The Bath IAM group has almost as many women members as men, including driving instructor Deborah. She's been a member since 1999, and is now training to be an observer and help others improve their driving.
Rosemary has been driving for 57 years and joined IAM a year ago to improve her skills. "I passed my Advanced test this month, and I'd like to get more women involved in advanced driving. I've had to unlearn bad habits and relearn some techniques; for example, I was crossing my hands on the steering wheel, and holding onto the gearstick while driving – and I had to learn to watch my speed".
Her friends Christine and Penny also joined to unlearn any bad habits they'd picked up, and to boost their confidence to continue driving.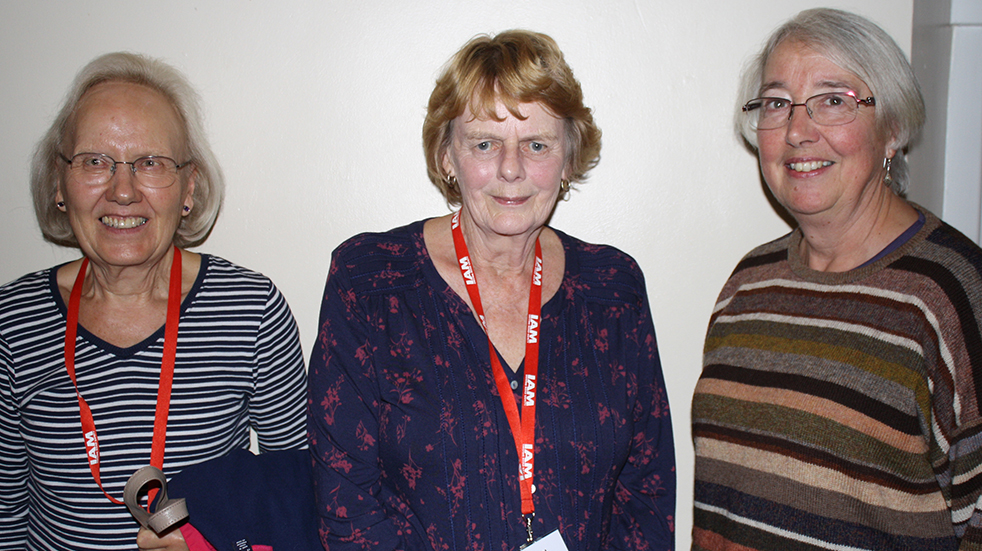 Christine, Rosemary and Penny.
IAM also offer three-in-a-car sessions to Associates (in training for the Advanced certificate) and members of local groups, to keep them up to date on skills in the manual and from their observed drives.
Three ways to improve your driving with IAM
Try a free taster session at your local group, where an observer will take you out for a short drive and assessment. It's a great first step if you're interested in completing the IAM course.
Choose a driver assessment session - a qualified expert driver will evaluate your driving in an on-road session. Plus Young Driver Assessments are available for drivers under 26, and Mature Driver Reviews for older motorists. The assessments cost £45 – £49.
Visit your local IAM group for tips on driving techniques, advice from Local and National Observers, and videos on advanced driving.
If you're not able to attend an IAM group meeting then online learning modules are also available for £5 each. Topics include overtaking, parking and manoeuvring, and driving on country roads.
Find out more and contact your local IAM group.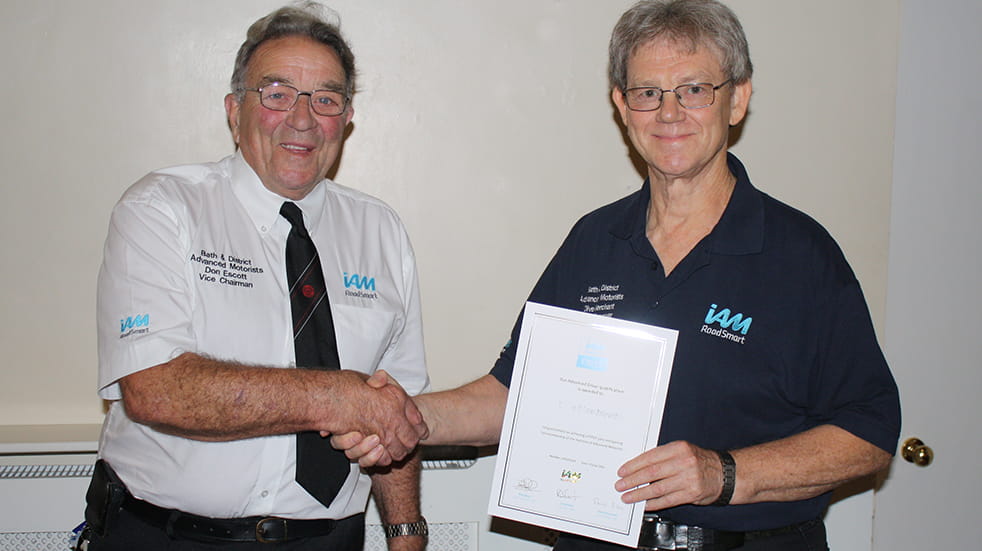 BADAM Vice Chairman Don presents an Advanced Driving certificate.