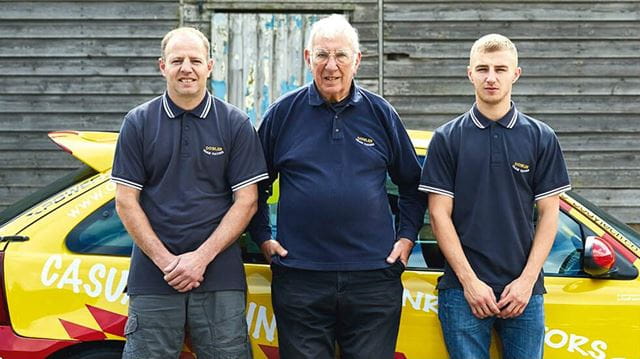 The Dowler family, Gloucestershire
What's the best thing about Boundless?
"We've made some good friends through motoring – we go and stay with them, and keep in touch all year round."
Top tip for other members?
"I got a call from Dad once, when he was on holiday at Brean. It turned out he couldn't resist a Lambretta that was in a local auction, and he wanted me to go and collect it in the van. Mum was a bit surprised when I turned up! You can see it in the Motoring Museum now."
What are you doing next?
"We'd like to get a local karting group going!"
---
Tony Dowler, his son Iain and grandson Harvey are listing the vehicles that they own between them. They reel off 15, ranging from a motorhome to an MGB, and we're pretty impressed. Then Harvey remembers they didn't include the Lambretta (currently residing in the Cotswold Motoring Museum) or motocross bike…
The Dowlers are pretty keen on motoring. And particularly keen on motorsports: rallies, racing, motocross – between them, they've covered it all.
"I suppose it started with my father," says Tony. "He got into it later in life – I was around 20 – and we did some reliability trials and speed judging with his local motor club. I moved on to rallying and then, after buying my brother's MG Midget, to racing."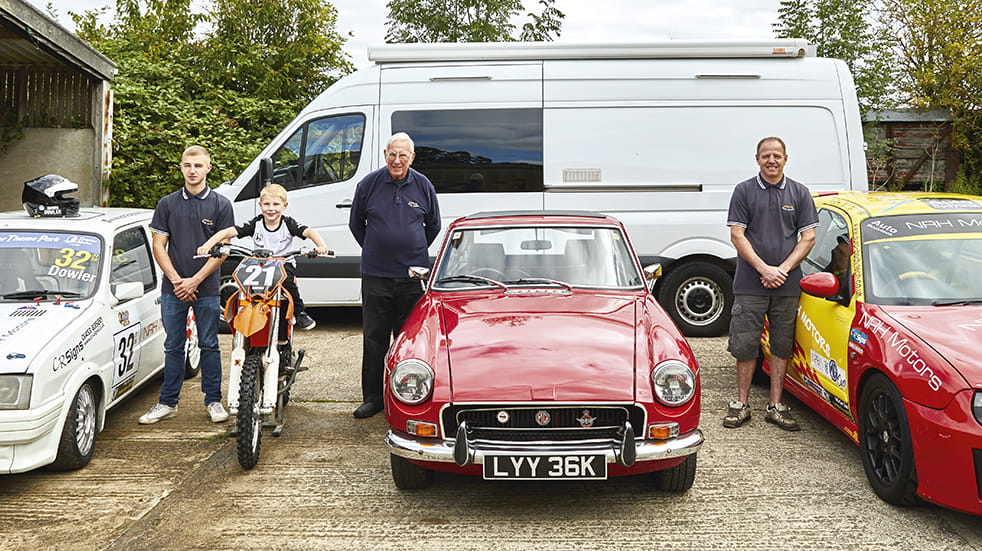 A few years after that, they brought out an MG Metro Turbo spec administered by Austin Rover. I saw a rolling shell advertised and bought it, then got hold of an engine, and the kit of parts came from Austin Rover – so we got ourselves ready for the series start. Through that, we supported some Formula 1 and BTC meetings – in fact, we moved in pretty good circles for a while!"
"That was a big step up," adds Iain. "I've got brilliant memories of that. Standing with Nigel Mansell, Ayrton Senna, Alain Prost – when you're 15 or 16 and you've been involved in motorsport all your life, that's huge. I used to spend most of the time watching the mechanics build the Formula 1 cars in the garages."
Uncles, brothers, cousins – all are involved in one way or another. Tony's wife, Ann, has always been a fan of motorsport too. Iain and Harvey have both grown up with the knowledge that most weekends will be taken up with racing – either watching a family member or taking part themselves.
That's pretty much still the case, although Tony, having given up racing four years ago, prefers the social runs now, and Harvey ruled himself out of Motocross after an injury. He's interested in racing Iain's MGZR in the future though, when finances allow. For the time being, he's working on persuading Iain to go halves on a test day.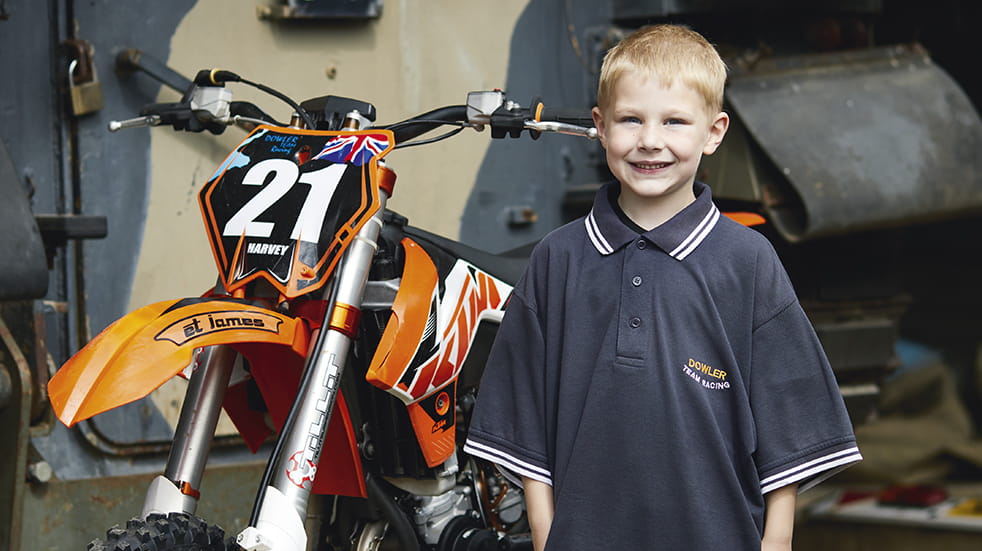 "It's been our whole life, that's just the way it is," says Tony. He adds: "A race is usually only about 20 minutes, but you're driving to the best of your ability in that time, just getting around as fast as you can, and there's always a competition wherever you are in the race – there will always be a door handle-to-door handle, or handlebar-to-handlebar situation. If you win that, it's an achievement."
"With motor racing you never know what's around the corner," says Iain. "The highs are really high but the lows are really low, and when you've got family around you, they pick you up and it's a case of 'come on, what's next, let's get on with it'."
So, what's next? "Just to keep going!" grins Tony. One thing they'd all like to do is establish a South West karting group. It wouldn't come as any surprise to learn that one of them had got their own go-kart tucked away in a garage somewhere…