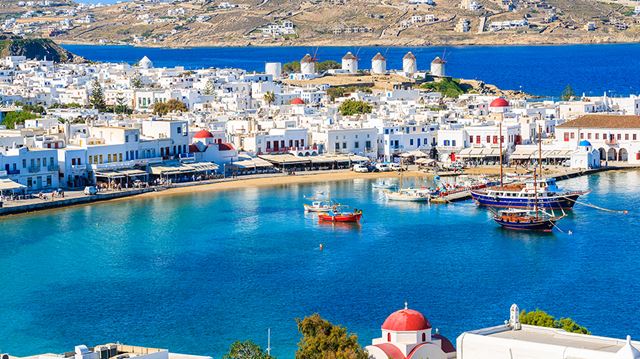 ---

1. Just being on a cruise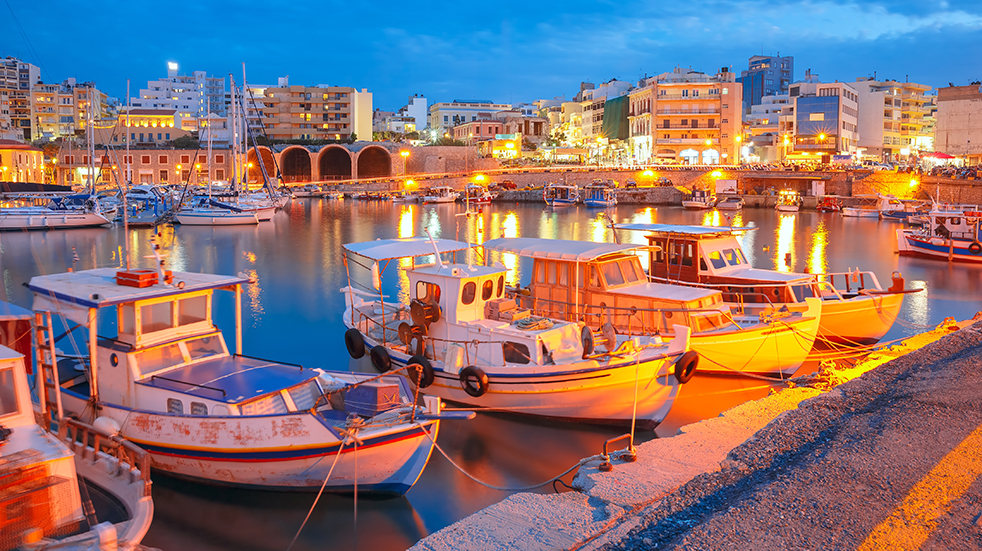 I chose Celestyal Olympia's four-day Iconic Cruise for my first-ever cruise because the five destinations covered – Kusadasi in Turkey, Mykonos [pictured, top of page], Patmos, Crete [Heraklion, pictured] and Santorini – meant there would be lots of shore leave complemented by fairly short stretches at sea. At that point, I wasn't sure how sturdy my sea legs were or if I'd find being aboard a ship too confining. It turns out I needn't have worried on either score, but the opportunity to cover so much ground without the hassle of lugging suitcases and changing boats was appealing.
---
2. Size matters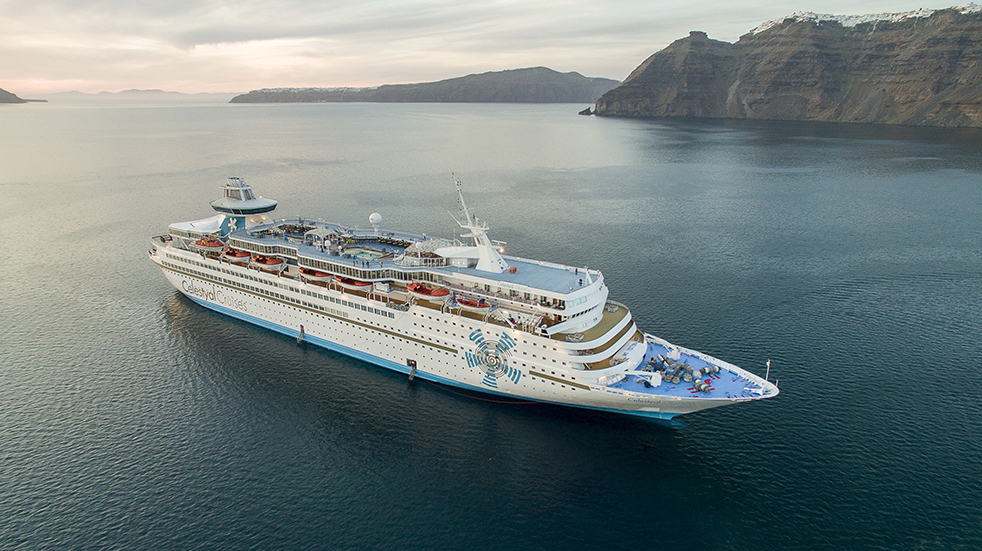 For my first cruise, I reasoned that a smallish ship, with just 724 cabins (accommodating 1664 passengers) would ensure a more intimate experience than one of those crowded floating cities with around 5000 passengers on board. It's a trade off: a smaller ship means fewer shops and activities, but I still managed to fit in a massage and manicure and enough swimming, shopping and lazy lounging around to keep me satisfied. On the Olympia (pictured) I could easily find my way around, there were no queues and I always got a deckchair when I wanted one.
---
3. Relaxation guaranteed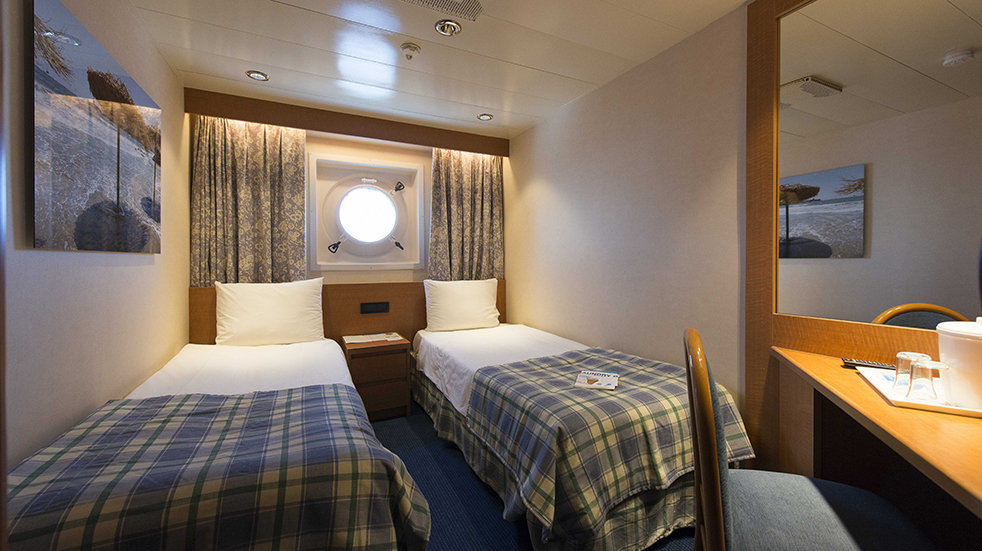 My cabin aboard Celestyal Olympia – compact, well-equipped and with individual temperature control – proved a peaceful retreat when required. Looking at the crystal waters of the Aegean out of my individual porthole as we glided along was a sight I never tired of. Outdoors, there were myriad places for lounging and gazing at islands as they slipped lazily past us – my favourite spot on board was on a sun lounger on the gorgeous wood-planked sports deck, where the hum of the ship's motor and the lapping of the waves created by our wake were the only sounds I could hear.
---
4. Learning new stuff
'Efcharistó,' I said to the waiter at the café in Patmos – the phonetic spelling of the Greek for 'thank you' – extremely pleased to be able to use the smattering of Greek I'd picked up via some on-board lessons. Cruises are renowned for busy-making activities, and I chose the half-hour Greek language class each afternoon so that, by the end of the cruise, I had more of a feel for the lingo. My friends enjoyed cha-cha classes, origami and competitive table tennis – there seemed to be an activity to satisfy all interests.
---
5. The view from the bridge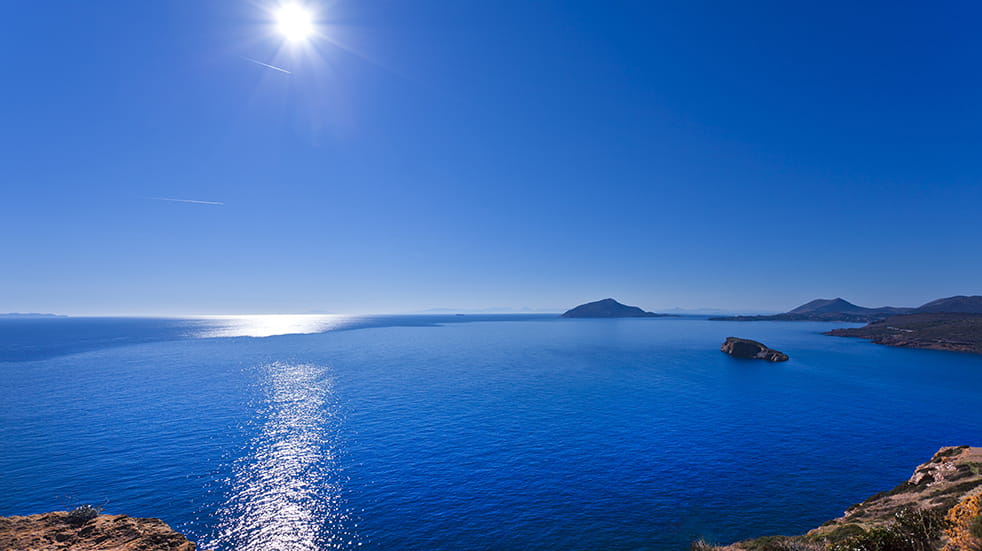 We had the privilege of watching from the bridge as the ship docked at Santorini. The captain and his crew – all in smart white uniforms – nodded a friendly-but-brief 'hello' and we were instructed to be silent as the business of navigating the ship was under way. The captain, observing the scene through binoculars, issued orders from the deck to his crew of five officers – one took the wheel while others peered at maps and radar screens and made calculations on paper as the ship crawled slowly forward and came to a standstill. It provided a fascinating – and reassuring – insight into how seriously the crew take manoeuvring such a big boat.
---
6. The view of Santorini from the sea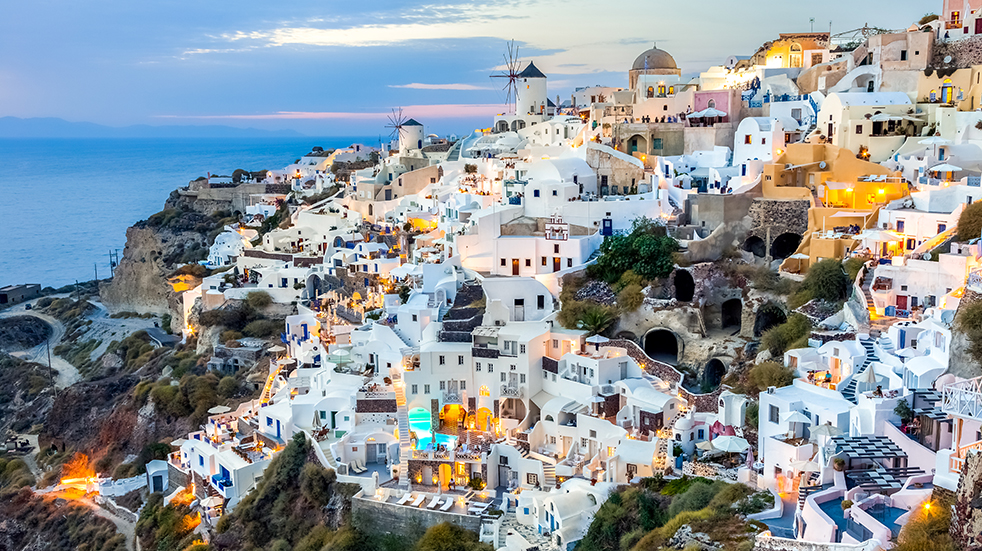 Few sights match the glory of Santorini (pictured) from a distance – nearly everyone on the ship gathered on deck as the island hove into view. Santorini's rock cliffs, hundreds of feet high, are striped pink, grey and gold, with the gleaming whitewashed buildings of the village, framed by strong blue sky, sitting on top. From a distance, the houses reminded me of a row of crooked teeth. Off to the left was another great sight – the two lava islands created by Santorini's sleeping volcano which lay beneath the sea.
---
7. History galore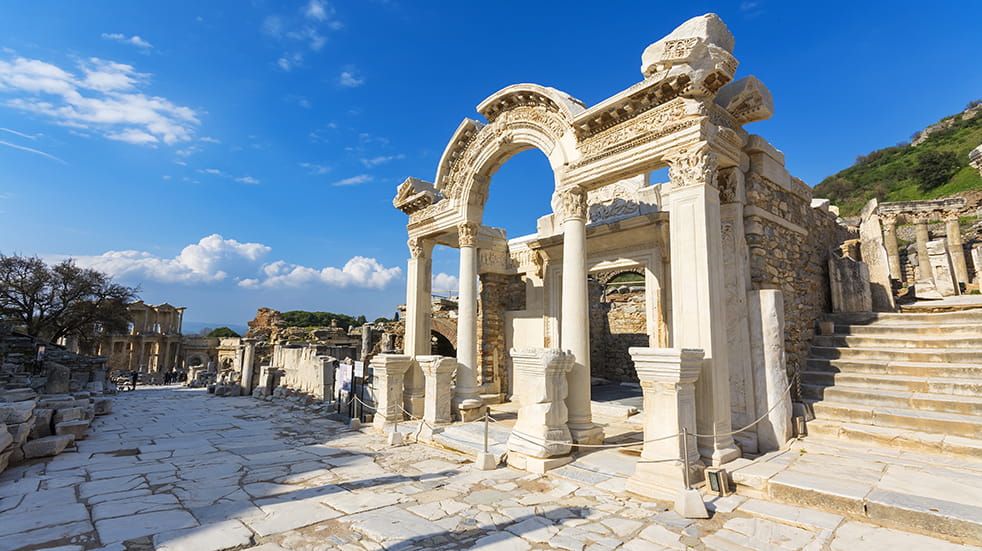 Adding history-themed excursions to the relaxation and fun offered by a cruise enriches the whole experience. Ephesus (Temple of Hadrian, pictured), the ancient Greek city (now in Turkey), dating from 10BC, should be on everyone's bucket list. Only an hour's bus ride from the ship stop at Kusadasi, Ephesus was hands-down the highlight of my trip. Featuring cobbled avenues filled with awe-inspiring excavations, it features buildings from the earthy – brothels and public toilets – to the sublime. The Library of Celsus was my favourite ruin, a majestic library and crypt dating from 135AD that remains remarkably intact. On Crete, we also topped up our knowledge of the ancient Minoan culture with a tour around the ruins at Knossos.
---
8. Mykonos for sunsets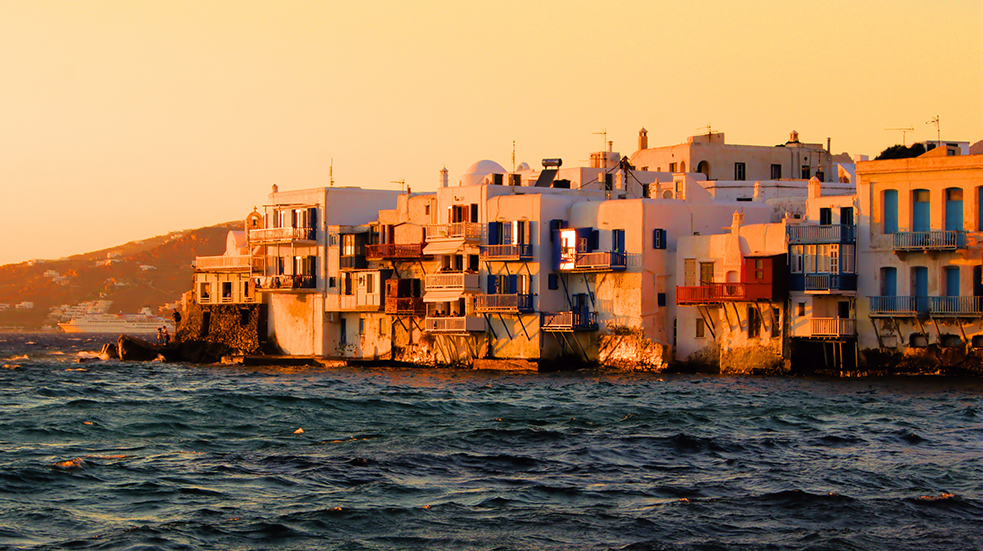 Ourstop at the island of Mykonos provided an instant injection of jet-set glamour into the cruise. Its narrow alleyways of gorgeous whitewashed buildings harboured designer boutiques galore, while the harbour itself was awash with millionaires' floating gin palaces. On our wander around, we admired the row of traditional windmills on the western edge of town, which provide a gorgeous view of Little Venice (pictured), an area of colourful medieval houses – now turned into chi-chi bars – which overlook the sea. At sunset we nabbed a spot at an outdoor bar in order to watch the sun go down in a flaming display of orange and pink – a breathtaking end to a day's cruising.
---
Vicki sailed with Celestyal Cruises (CelestyalCruises.com +30 210 4583400). The Iconic Aegean three-day itinerary includes the great ports of Mykonos, Kusadasi (Ephesus), Patmos, Crete and Santorini. Prices from £238pp full-board; departures run right through to October. Return flights from London Heathrow to Athens are from £227 with British Airways.