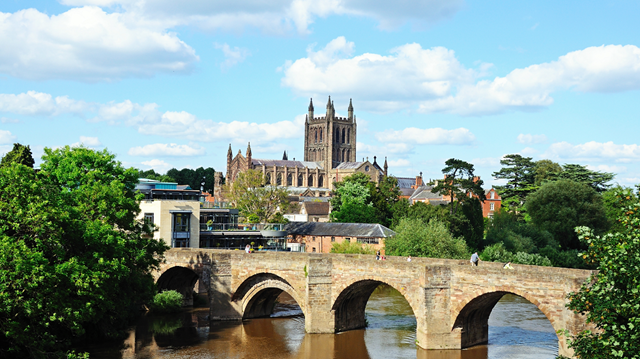 Friday 19 July - Thursday 25 July 2024
Hereford Cider Museum
Along the River Wye
The famous Mappa Mundi
Join us for all or part of this six night rally at Hereford Rowing Club, a rural setting just a short walk from the city centre. Visit Herefords historic cathedral - it's a spectacular sight and home to two record breakers: the Mappa Mundi is the largest medieval map of the world, and the Chained Library is the largest surviving example in Europe.
Hereford has many attractions. A short walk from the rowing club is Hereford Cider Museum and in town you have the Black and White House Museum and the Old Mayors Parlour gallery, plus many more places that are well worth a visit. If you fancy treating yourselves, breakfast is served on Saturday and Sunday in the rowing club, which is also available for socialising with friends in the evening.
Sunday lunch will be available in the rowing club. On Wednesday evening there will be an end of rally meal (we'll be paying for our own meals).
Please be advised there are no electric hook-ups, although toilets and showers are available in the club 24 hours.
Please apply be submitting a rally booking form and rally fee deposit.
All welcome.
Price
Rally Fee (per unit one off) £8.00
Site fee (per unit per night) £9.00
Contact the Rally Marshal to book.
Booking opens on the 5 January 2024 when booking details will become available.
Hereford Rowing Club, 37 Greyfriars Avenue, Hereford, HR4 0BE
Not a member? Join today and save items for later.
Interested?
If you'd like to attend this event please log in and use the button below to send the organiser your details.