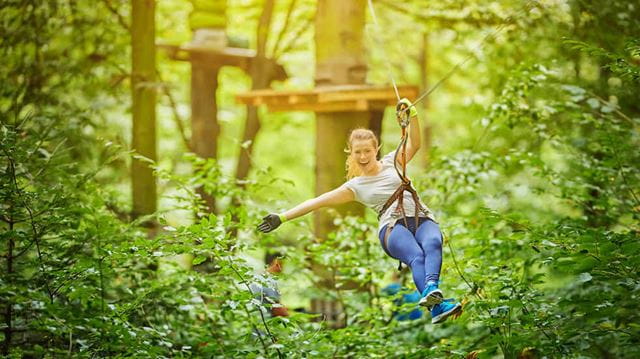 Tick these experiences off your bucket list: get your pulse racing with activities that are guaranteed to add excitement to your summer.
Ride a zip line for aerial thrills
Fancy a different, not to mention more thrilling, take on some of the best views around the UK? Try taking one in as you speed down one of the UK's ever-increasing number of zip lines. Want to soar over the Eden Project's biome? No problem. Enjoy views of the Houses of Parliament and Battersea Power Station as you fly across London's Archbishop's Park? Sure thing. Hurtle over treetops in several of the UK's favourite forests? Just book in advance. For a useful list of many, but not all, of the UK's zip wires, try The Online Activity Directory.
Boundless members can save 20% at Go Ape locations, which include treetop zip lines, through Virgin Experience Days.
---
Looking for more days out ideas?
---
Try hang-gliding to fly like a bird
For an altogether slower, more peaceful way to enjoy a bird's eye view of the UK, you could try hang gliding. Well, we said more peaceful, not less exciting, didn't we? At South Downs Hang Gliding an experienced pilot will take you on a tandem flight during a one-day fun session over the South Downs, serving up fantastic views as well as a memorable experience. Many other hang gliding schools throughout the UK provide taster or fun days, too.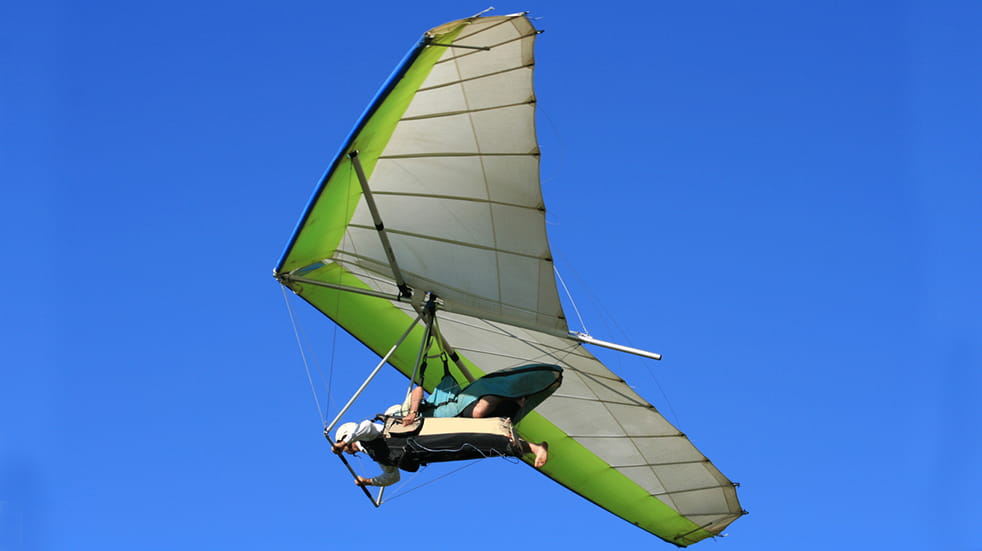 ---
Take a white-knuckle ride on a white-water raft
They might not offer the same glamour as the Zambezi or Colorado rivers, but there are some fantastic UK locations for white-water rafting all the way from Cornwall to the Cairngorms. You can experience the thrill of navigating fast-flowing water, with all its inevitable close calls, on your own action-packed adventure.
As a Boundless member, you can save on a white-water rafting experience at five locations throughout the UK with your Virgin Experience Days discount.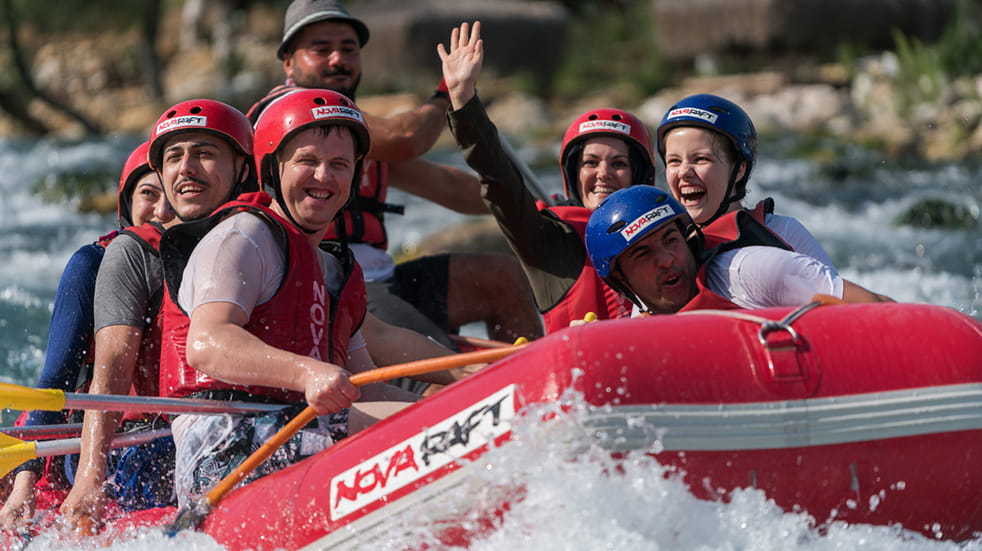 ---
Hydrospeeding: tobogganing on water
So, you think white-water rafting is for wimps? Then why not get closer to the rapids with hydrospeeding, which is essentially solo white-water body rafting. A hydrospeed is a cross between a float and a bodyboard – and it's torso-length, so a little like a toboggan, too – and you use it to surf your way down the rapids, right in the middle of the frothy, churning water. Great fun.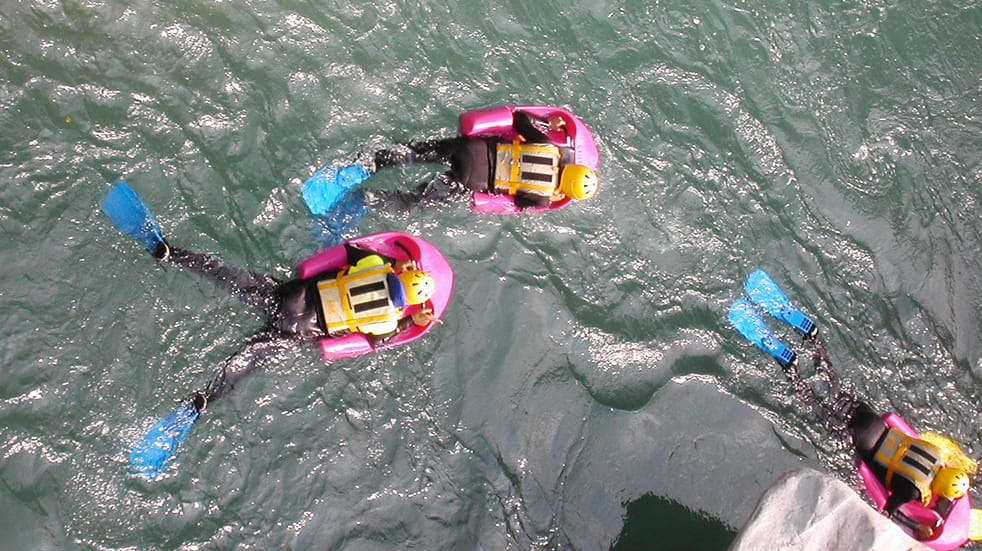 ---
Jet surfing on fresh water
Jet surfing – that's a motorised surfboard we're talking about here – is a relatively recent addition to the adrenaline watersports arsenal. It doesn't require waves, so you can show off your surfing moves (or learn a few) on fresh water. And you can go pretty fast. Need we say more?
You can save on a jet surf introductory day as a Boundless member through your Virgin Experiences Days discount.
---
Camp with added adrenaline on a cliff face
Why is camping in a list of adrenaline-inducing activities, you ask? Because this is not ordinary camping, it's cliff camping – which will appeal to anyone who likes the idea of abseiling, above. You don't pitch a tent in a grassy field, you string a portaledge – a small, hanging platform – up to a sheer mountain face. Or rather, you get experts to do it for you, so you can enjoy the thrill of sleeping above waves or rocks, or watching wildlife, for a night. All while attached to a safety harness, of course. If you don't fancy an all-nighter, some companies provide a sunset or picnic experience, too.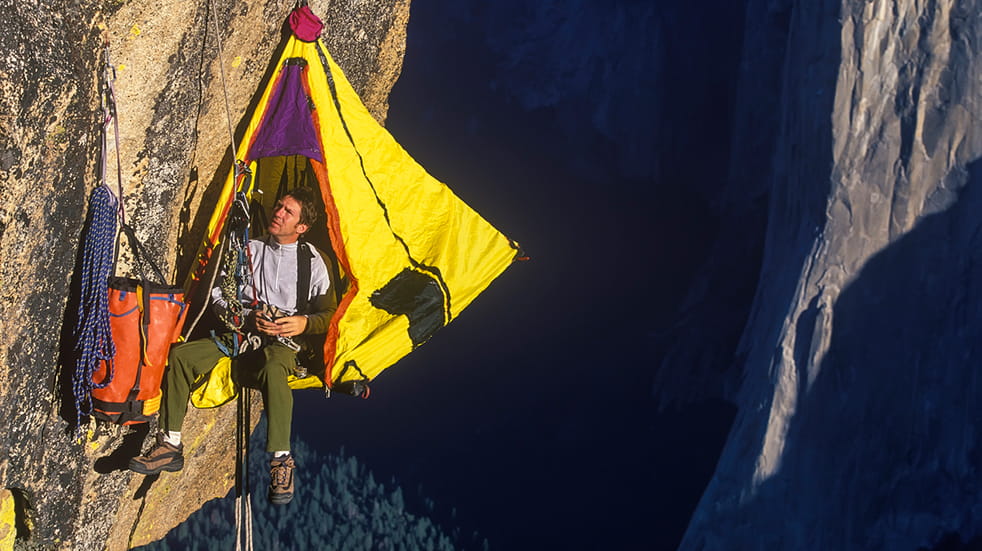 ---
Ride the sands with a kite buggy
Not your average kite, of course – that's tame. This is a power kite, attached to a three-wheeled buggy, that can pull you along the sand at speeds up to 50mph. The Kite Surf Centre will teach you the basics of kite flying and then set you loose on big, open beaches with a consistent breeze that will have you whizzing along the sand in no time. All in a day.
You can get a discount on a kite buggy experience at Camber Sands with your Virgin Experience Days discount.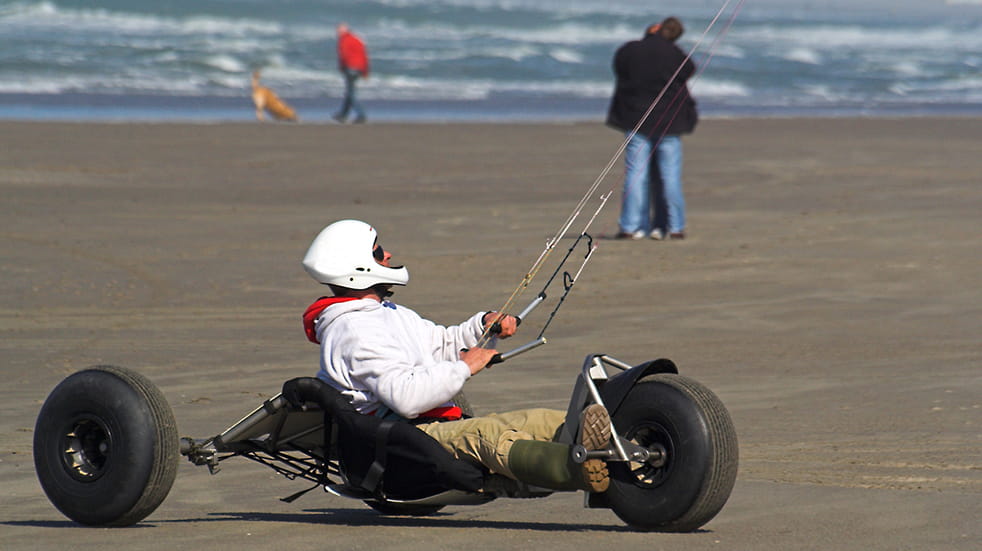 ---
Scale new heights with rock climbing and abseiling
There's nothing like going against all your natural instincts and launching into a breathtaking descent to get the adrenaline pumping. So how abseiling down a rock face, a gorge, a waterfall or even an iconic sculpture? You'll have to climb up before you can come down, but it will be worth it.
You can save on an abseiling experience – combined with climbing, or from London's ArcelorMittal Orbit – with your Virgin Experience Days discount.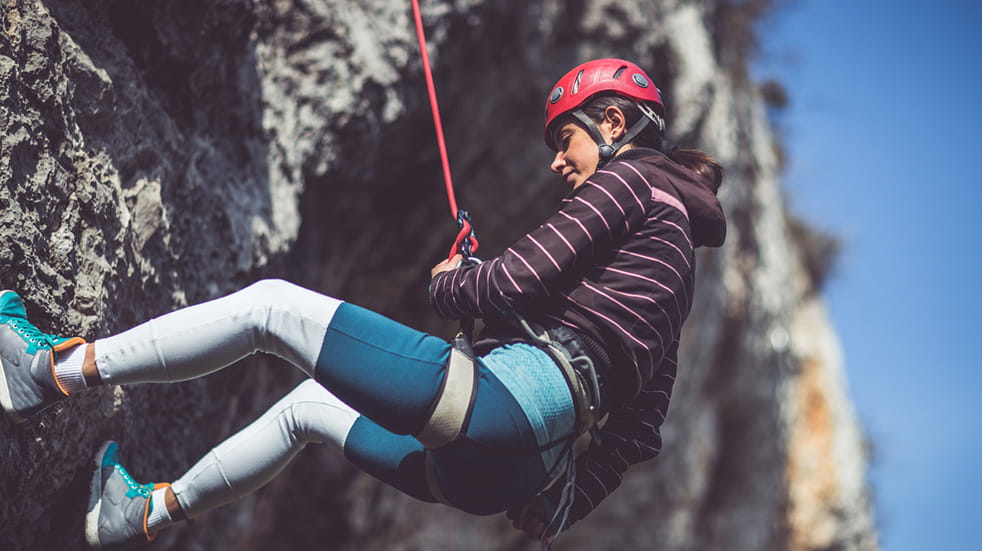 ---
Going underground: caving and potholing
If you've ticked off water-based, airborne and vertigo-inducing experiences, there's one last frontier to conquer, and that's underground. Explore rocky passages, be awestruck by cavernous, er, caverns, wade in underground rivers and squeeze through the narrowest of gaps in one of the UK's spectacular caving or potholing destinations. Many of them offer half-day underground adventures, but you'll probably need to book in advance.