Looking for a family day out or perhaps a short break together? There's a huge range of fantastic family experiences to enjoy across the UK.
Museums and exhibitions
If you want to keep a young motor enthusiast happy, head to Cotswold Motoring Museum in the chocolate-box village of Bourton-on-the-Water. For 2020 it reopens on 15 February, and you can explore special exhibits on "The Direction of Travel: Motoring from The Past to The Future" and " The Impact of Motoring on the World Today", along with the permanent collections of vintage vehicles, toys and vintage memorabilia.
Up in York, the Jorvik Viking Centre has reopened after 2015's floods, and new technology now allows you to smell the streets of 10th-century York, along with exciting items on display from the British Museum.
And the Royal Institution has family events throughout the year, with half-term shows and activities from 17 – 21 February. Find out more about DNA, electricity, forensics, astronomy and much more during hands-on experiments and demonstrations.
A visit to Madame Tussauds London is a great way to get up close to your favourite celebrities, or go back in time with a trip to one of over 400 English Heritage properties around England – check out our list of the best historic attractions to visit. Or try Warwick Castle, packed with 1,100 years of Great British History, to entertain visitors of all ages.
Marvel at the underwater world at a SEA LIFE Centre, or take in an aerial view of London on the lastminute.com London Eye.
As a Boundless member you can save on tickets to museums and historical attractions; log in and visit Member Savings to find out more.
---
Explore the UK's zoos and wildlife parks
Prefer to get closer to nature? Many of Britain's zoos and wildlife parks offer special wildlife experiences for junior animal lovers, giving kids the chance to find out what it's like to work as a zoo keeper and care for the animals.
At Yorkshire's Flamingo Land zoo park, kids can step into the enclosure for half an hour with penguins, giraffes, meerkats or lemurs, and enjoy the world of Peter Rabbit as a new attraction. At Drusillas Park in East Sussex, you can feed the mischievous coatis or even (by appointment) hang out with the pandas – the dinosaurs arriving in spring 2020 are best viewed from a distance. And at Folly Farm in Pembrokeshire, brave souls can even feed the penguins, rhinos and giraffes – and even the lions (through a fence, we're relieved to learn).
Many zoos and wildlife parks also offer Junior Zookeeper experiences, lasting a half or full day and giving kids a real taste of life behind the scenes. Try Cotswold Wildlife Park just off the M4, Dudley Zoo near Birmingham, ZSL London Zoo or Edinburgh Zoo. Colchester Zoo has a zoo academy for six to 15-year-olds, while Bristol Zoo Gardens offers a Junior Keeper Experience.
---
Theme parks and attractions
Visit the Island at Thorpe Park © Daniel Lewis
Got little thrill seekers on your hands? The UK's theme parks have plenty of new rides for 2020, with some of the world's greatest roller coasters.
THORPE PARK Resort is always a family favourite, packed with more than 30 rides, attractions and live events. They include The Walking Dead: The Ride (for ages 13 and over), the first winged roller coaster in the UK, Swarm, plus the Stealth ride that accelerates from 0-80mph in under 2 seconds! There's also Angry Birds land, and the Jungle Escape Room. The park opens for 2020 on Friday 27 March.
The latest new attraction at Chessington World of Adventures Resort is the Rainforest Land, which opens in March 2020 with three rides. And if you haven't visited recently you can also discover its Tiger Rock ride within the Land of the Tiger enclosure, home to a family of four endangered Amur tigers. Plus, for younger visitors, there's the Gruffalo Groove, along with the Gruffalo River Ride.
New for 2020 at Alton Towers Resort is the 4D ride based on David Walliams' Gangster Granny book. There's also a Wicker Man ride for teens and adults, plus the much-loved CBeebies Land has expanded, with a GoJetters Vroomster Zoom ride and Furchester Hotel Live experience. Alton Towers' theme park opens for 2020 on Saturday 21 March.
Along with the many rides, attractions and zoo at Drayton Manor Theme Park, little ones can enjoy 30 rides and a 15-acre zoo at Thomas Land.
Let kids of all ages get hands-on with big machines at Diggerland – they can embrace their passion for diggers and other types of massive machinery and, perhaps for the first time, have a go at driving them. Even if they don't dream of operating full-size construction machinery, families will find plenty of entertainment at this theme park including go-karting and dodgems. There are indoor activities for rainy days, at four locations in Kent, Devon, Durham and Yorkshire.
LEGOLAND has a new Haunted House Monster Party at LEGOLAND Windsor Resort, or you can enjoy a brick-filled day at Birmingham or Manchester's LEGOLAND Discovery Centres.
As a Boundless member you can save on tickets to theme parks and aquariums; log in and visit Member Savings to find out more.
---
Discover more to see and do around the UK
The best free days out around the UK
Find your ideal day out by location or activity
The best days out for football fans of all ages
---
Cycling fun for the whole family
Experience cycling at a world-class velodrome! Visit the Lee Valley VeloPark in the Queen Elizabeth Olympic Park in London, home to the 2012 Olympics. You can cycle the track in the famous velodrome or try the challenging mountain bike trails. Or at the Cyclopark in Gravesend there's a programme of special kids' sessions as well as BMX and road tracks, mountain bike trails and a skate park.
You can find out more about how to start cycling as a family, including the best scenic bike rides in the UK and our guide to mountain biking in the Forest of Dean.
---
Discover a free museum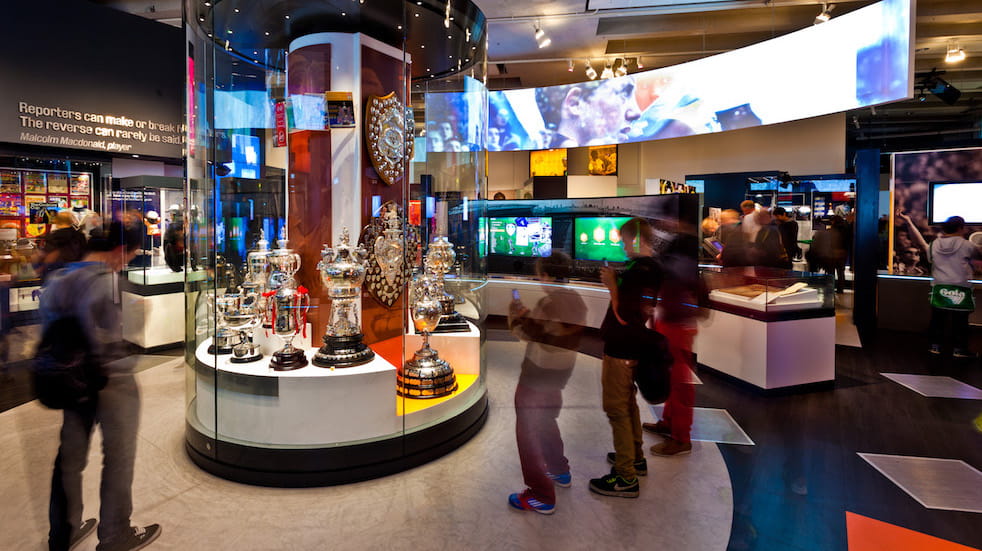 Snapping the silverware at Manchester's National Football Museum
In the UK we're lucky enough to have some of the world's best free museums and galleries, so why not take advantage? London's South Kensington museum quarter alone could keep you busy all week, with the Natural History Museum, Science Museum and newly-enhanced V&A – featuring the new Exhibition Road Quarter – all offering access to most of their treasures without charge.
Outside London, there's the Big Pit Coal Museum in Wales, Manchester's National Football Museum, Glasgow's Kelvingrove Art Gallery and Museumand the Royal Armories in Leeds, among many, many others. All have family-friendly exhibits, making a trip enjoyable as well as educational for the kids. Enjoyed your visit? Make a donation, or at least splash out in the café.
---
Hit the beach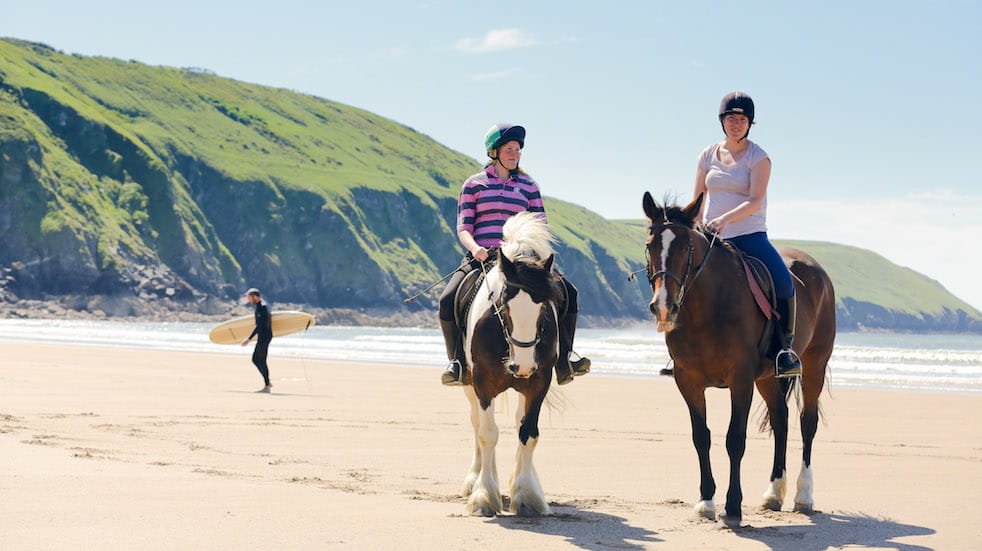 Now here's an easy sell to the kids. Even in colder weather you won't find a better value family day out than a trip to the seaside; wrap up warm against the sea breeze and have fun exploring rock pools and digging in the sand. With nowhere in the country more than 70 miles from the coast, there's guaranteed to be a beach within striking distance: get up early to beat the traffic and you could be breakfasting with a sea view.
Not sure where to go? Fancy doing something more than just building sandcastles? Check out our roundup of the UK's best beach experiences – from rock-pooling to stand-up paddleboarding.
---
Get creative at home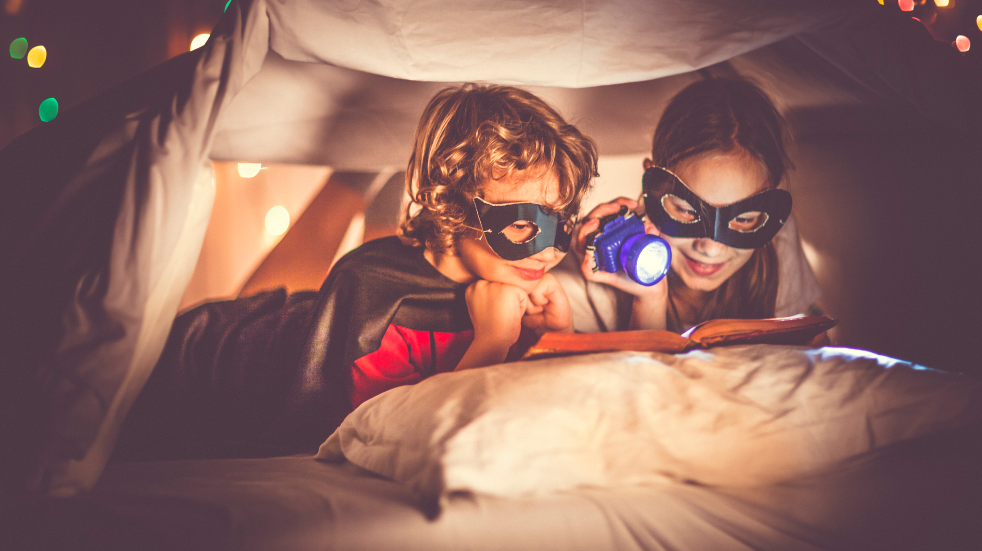 If a day trip isn't on the cards, how about getting creative in your house and garden? You can stimulate kids' minds with games and activities that cost nothing. Here are five quick and easy ideas from Dawn Isaac, author of the brilliant 101 Things for Kids to do Outside.
Water balloon piñata
Fill balloons with water, hang from a height outside and let children attack!
Make a human sundial
Put down a stone to mark the centre of a sundial, stand on this every hour and add stones to mark where your shadow falls.

Matchbox challenge
In 20 minutes find as many different objects around the house or garden that will fit into the box – the one with the most wins.

Nature walk bracelet
Add double-sided sticky tape to a piece of card stapled to form a bracelet, and stick on nature finds to decorate it.

Set up camp
Inside or out, use old blankets covering a clothes drier or tied together bamboo canes to make your own tent.
---
Play an old-school game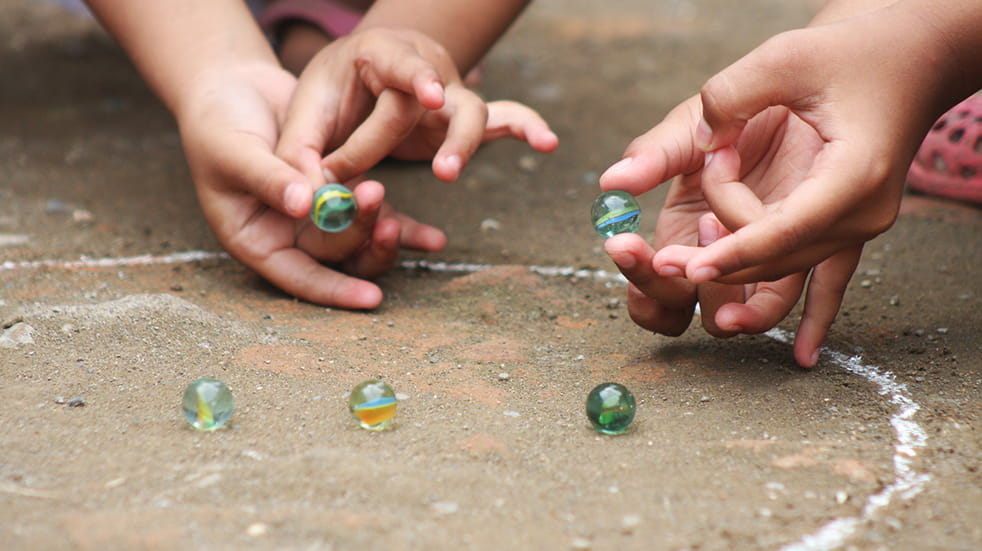 You can't beat a classic game of hide-and-seek or hopscotch. Here's ten more of our favourite classic kids' games.
Marbles
A cheap bag of marbles can give hours of fun. Challenge each other to knock your opponent's marbles out of the ring (drawn with chalk on a pavement, or marked with thread on the carpet).
Simon Says
One person is Simon and tells the other players what action to perform by starting each instruction with 'Simon says…' Simon tries to catch them out by making them follow a command that doesn't start with 'Simon says'.
Cat's Cradle
Using a simple loop of string you can make increasingly complex patterns. You'll need at least two people, one to hold the loop and the other to manoeuvre the string; you can find instructions for the patterns online.
Musical Statues
Dance around while music plays, while one person presses pause; as soon as the music stops, all players must freeze. The loser is the one who's last to stop dancing.
Stuck in the Mud
Add another element to a group game of tag. Once someone is caught they have to stand still, until another player releases them by running all the way around them in a circle.
French Cricket
One player stands in the centre of a group with a cricket bat, while the other players try to hit their legs with a tennis ball. The batter can deflect the ball with the bat, but they're also caught out if another player catches the ball they've hit away. You can make it even more difficult by making the batter unable to move their feet, so they have to bat from any angle around or behind them.
Mob Mob
Also known as Forty Forty. One person stays at the designated base and counts to 40 while everyone else hides. The seeker then leaves the base to find the others, but each person who's discovered has to then race them back to base to win.
What's the time, Mr Wolf?
A group of children start at one end of a room or playground and try to creep up on the person who's Mr Wolf, facing the other way at the other end. Players shout 'What's the time Mr Wolf?' If the Wolf answers a time such as 'Five o'clock', they can move forward that number of paces, and the winner is the first to reach the Wolf. But if the Wolf answers 'Dinner time!', he/she chase the other kids back to the start to try and tag them.
Sleeping Lions
Great for getting five minutes of peace and quiet! All the kids lie on the floor, and can't move or make a sound. The winner is the last one to remain still and silent.
Hand-clapping games
These simple games actually help your kids boost their co-ordination and memory skills. Add a rhyme like 'Miss Mary Mack' or 'Lemonade, Crunchy Ice'.
---
Save on days out with your Boundless discount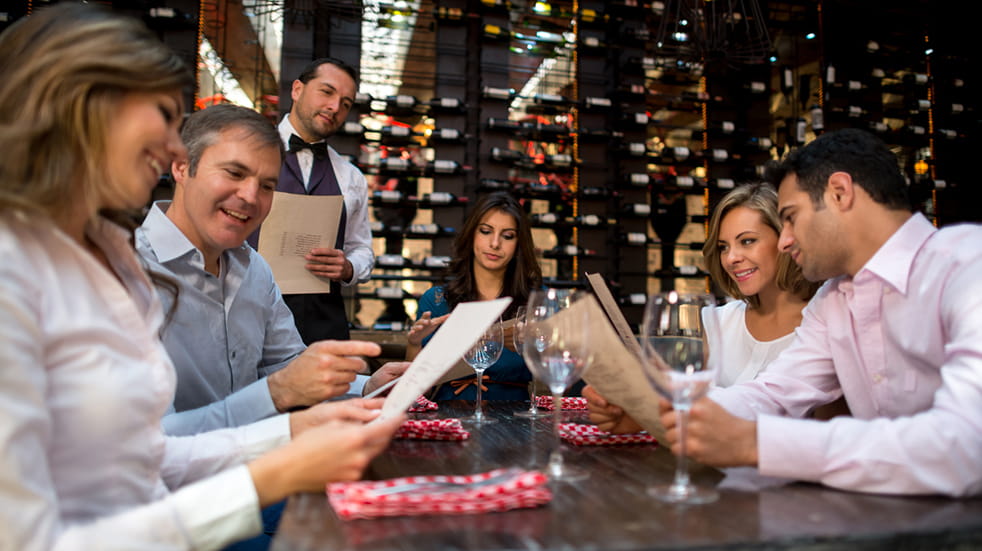 Do something new, treat the whole family or just yourself to a day out with a difference. With Virgin Experience Days you can choose from 2000 offers, whether you're looking for fun, relaxation, indulgence or just a memorable day.
Enjoy a champagne afternoon tea for two, take the family to Kew Gardens and explore its newly renovated Victorian glasshouse (the biggest in the world and home to 10,000 plants), or choose from plenty more experiences – there's bound to be something that's up your street. Boundless members save 20% on full-price Virgin Experience Days.
And if the weather is against us (or even if it isn't and you need some air conditioning and a sit down) a trip to the cinema always goes down well. Boundless members can save on cinema tickets at Odeon, Vue, Showcase, Cineworld and more with special e-vouchers – adult prices start from just £4.70 at selected cinemas.